240sx Conversions – An Introduction
By:ClubSX (Pat)
For NICOnaut Newbies or even if your not that would like to know the different front-end conversions then this thread is for you. The following are common front-end conversions that have been done to the 240sx. Help on putting together the kit can be found by doing a SEARCH
S13 CONVERSIONS
Silvia Front End on 240sx Coupe
The Silvia Front-end conversion was taken from the Japanese Silvia only sold in Japan. Depending on the kit, the headlights are offered in Dual or Triple Beam projectors and also halogen headlights.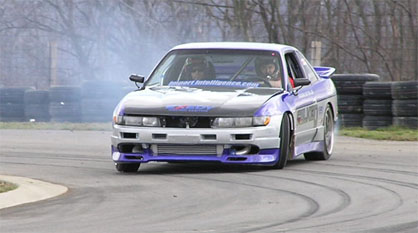 Silvia Front End on 240sx/180sx Hatchback
The Silvia Front-end on the US produced 240sx is sometimes refered as the Sil-forty, named for the Silvia front and the 240sx body. Japan produced a low number of Sil-Eighties that included the Silvia front on a 180sx.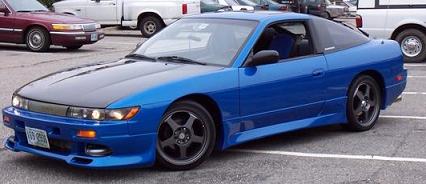 R32 Skyline on 240sx Coupe and Hatchback
Very few people have done this conversion due to hard labor. The conversion requires alot of body fitment of the panels and may require cutting. This conversion includes the Skyline Front with a Coupe body.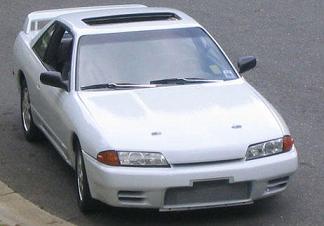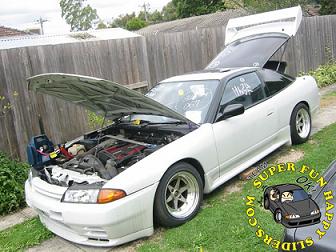 S15 Front End on 240sx Coupe and Hatchback
The conversion is also seen as S13.5 and includes the Nissan S15 front-end onto the 240sx platform. Beaware of cheap kits. Many kits may look like the real deal but when found out are cheap and easily breakable.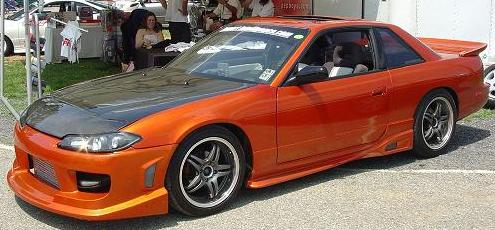 280z Front End on 240sx Hatchback
Few enthusiasts have converted the 240sx Hatchback into a Classic look. With a bit of work and cutting the 280z front will find its way quite smooth with the hatchback's lines.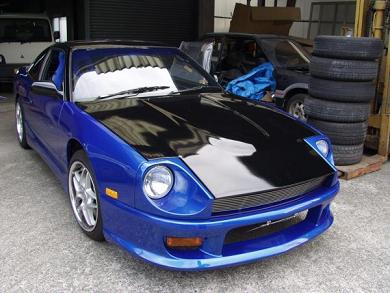 S14 CONVERSIONS
S14 Zenki to S14 Kouki
Due to the high price of the Kouki's many people are tempted to buy a Zenki and do the Kouki conversion. Only a select few parts are needed in this conversion and can be found in the May 2006 issue of Modified Mag.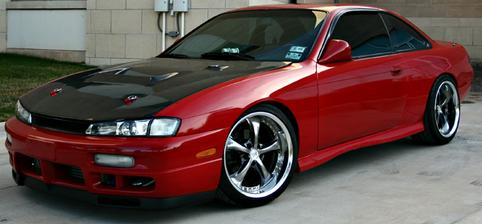 S15 Front End on S14
This conversion requires little fabrication and the kits come with the body panels matching up.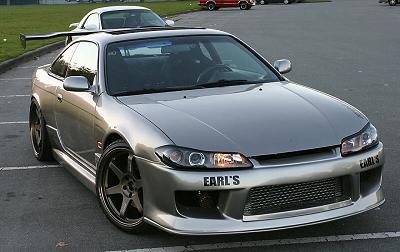 R34 Skyline-S14 Conversion
This is a kit that has only been done a few times due to the massive amount of fabrication and cost of parts. I have yet to see one in person.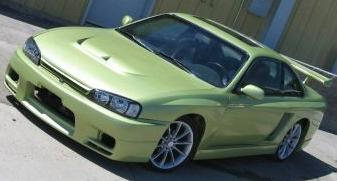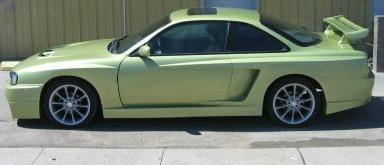 R33 Skyline-S14 Conversion
The kit has been done by fellow Nico Member starkos14(Steve). Many hard hours have been put into this kit. Not to mention money and also trial and error. To do this conversion it requires R33 parts and possibly extras incase of an error. Any questions can more then likely be answered by Steve.