In this article we will be replacing the fabric on the door panels. This can be damaged over time or you may be looking for a new look to match your interior mods.
Skill Level 3 of 5
Time Required 1-2 Hrs. (Depending on adhesion rate of the glue used)
Tool and Supplies
-Phillips screw driver
-Panel separating tool, or a long skinny flat head.
-Small pliers
-Several yards of high grade fabric
-Masking Tape
-Spray adhesive
-Multipurpose clear drying glue
-Screen door vinyl cording (25ft. roll should be enough for both doors)
-Small roller tool for screen doors, or similar device
-Soap,water, and a rag (to clean the surface)
Remove Door Panels.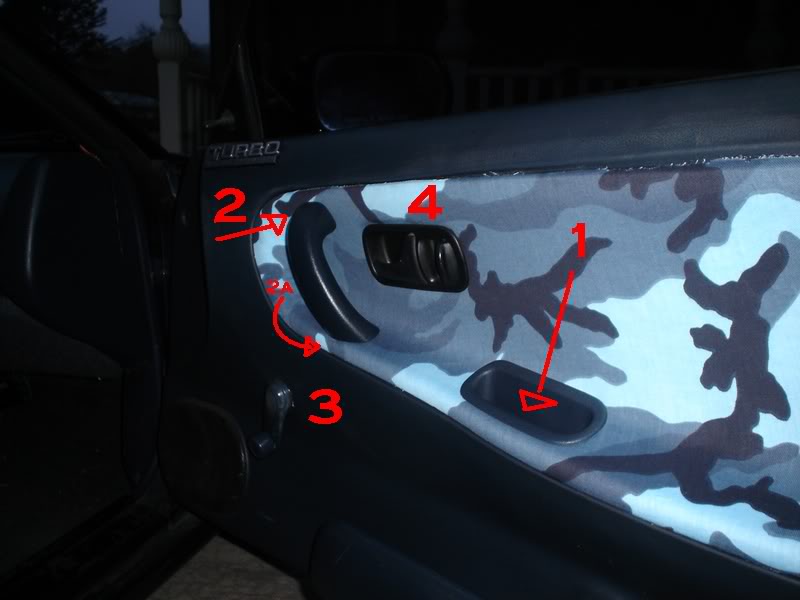 1. Remove the screw in door pull handle
2. Remove the screw in the door handle and twist the handle towards you.
3. Pull the clip from the back of window crank.
4. Remove the door handle shroud
5. Pry the panel out, pay attention to the location of the retainers so as not to damage the panel.
Refinishing
6. After the panel is removed, pull the old insert out.
7. Clean the area thoroughly.
8. Apply Masking tape to the surrounding areas to avoid overspray
9. Measure the panel and cut it at least 6" larger.
10. Apply the adhesive spray to the door panel, along with the back of the door panel. Note:Allow the spray to cure for the recommended time for the product.
11. Match the fabric with the door panel and work out any air bubbles. then press the piece onto the door panel, starting with the middle. Note:For best results work from the inside out.(Much like applying a sticker)
12. Insert the vinyl cording, and trim any excess fabric.
Installation
13. Install the finished door panel in the reverse order of removal
14. Remove the tape
15. Thoroughly clean the door panel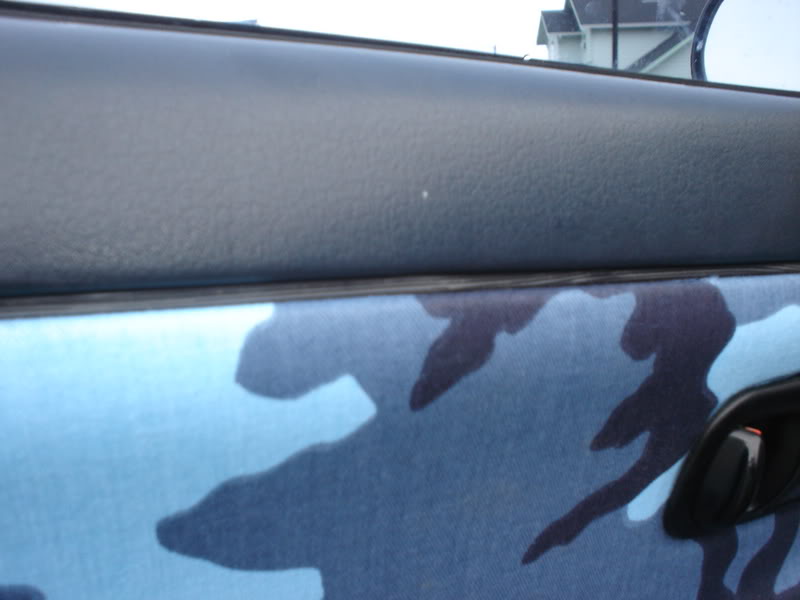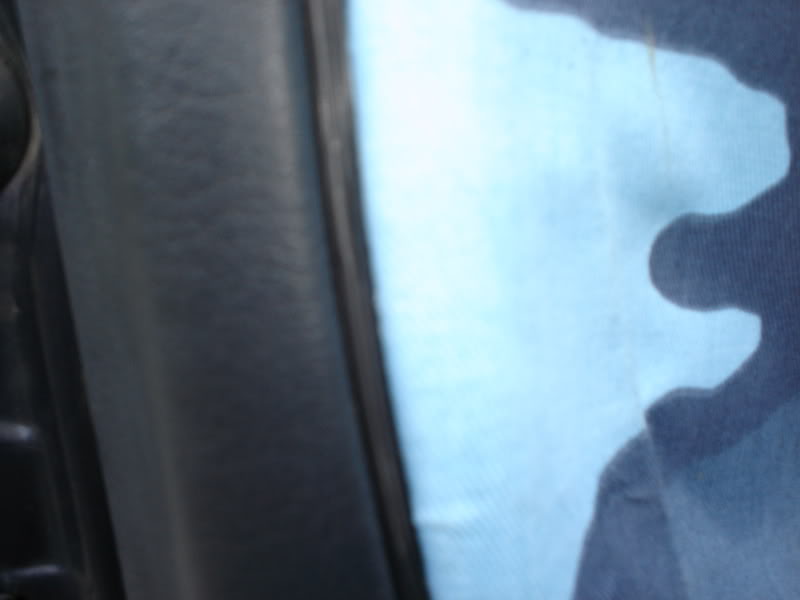 Originally written by: srpowered240sx