Writer: KA24Power
Hello everyone! Like many s13 owners and enthusiasts, I am poor. But like most other owners, the stock exhaust system just won't cut it – especially when you have a softball sized hole in your muffler and rusted out piping.
In the never ending search for the cheap, quality, badass sounding exhaust I turned to Ebay.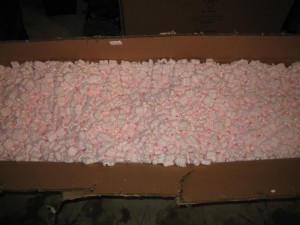 Most would cringe at the thought, much like I did at first. I didn't want a huge 3″ catback with a massive coffee can on the end, and I didn't want to be brutally loud, so I opted for the A'PEXi N1 Dual knockoff. This system is still made by SS Autochrome (XS Power), even though it is not listed under that name anymore.
The system itself consists of a 3″ pipe that splits into two 2.5″ pipes, then goes through a pre-muffler. After the pre-muffler the dual 2.5″ pipes run side by side all the way to the back of the car, where there are dual mufflers with 3″ tips.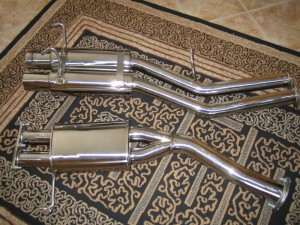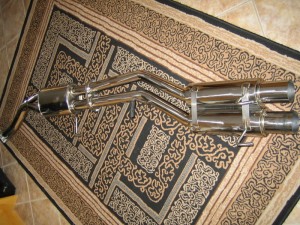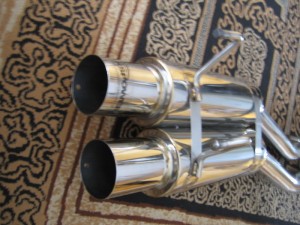 The catback is made of T304 polished stainless, and looks rather nice. I'm no welding expert, but to me the welds look nice and clean, not too sloppy and not too cheap.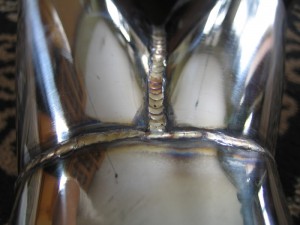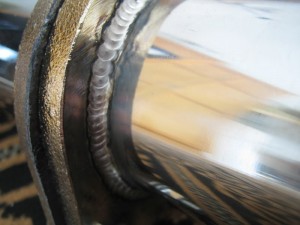 I'm very impressed with the quality for what I paid. ($230~ shipped to Canada)
Also, the shipping was very quick. I ordered on Tuesday night, and the exhaust arrived today.
Hope this helps some people choose on an exhaust piece!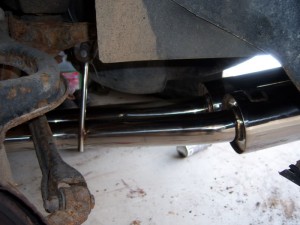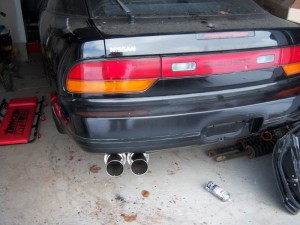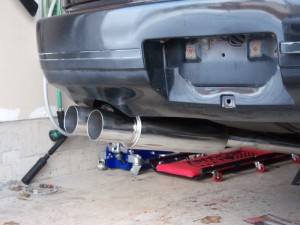 For more info/feedback on this product, click HERE.