Due to some alignment issues and the need/want for more adjustability of camber in the front of my car, I chose to get the SPL adjustable Front Lower Control Arms (FLCA). There are a few options for Adj FLCAs on the market, but knew SPL has the highest of quality and just by looking at the welds on these FLCAs, that is clear with this item as well. Below is a description of what I did for install.
Difficulty: ***
Time: 4 hours
Cost: $689 from splparts.com
Materials:
– SPL FLCAS- Pieces of wood
Tools: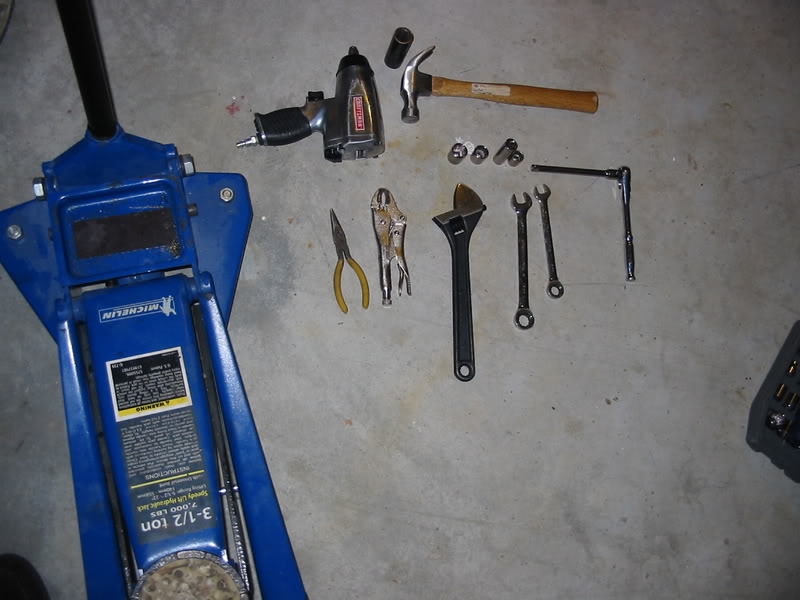 – Jack
– Jack stand(s)
– Impact gun with 14/17/19 mm (optional)
– Wrenches 17/14 mm
– Ratchet with extension
– Sockets 14/17/19/deep 14 mm
– Needle nose pliers
– Vice grips
– Crescent wrench (for adjust/locking control arms)- Hammer (just to knock ball joints out)
Procedure:
Start by jacking your car up. If you're low you may need blocks of wood to get the jack under the car. Loosen your lugs before lifting to make your life easier. Raise the car from the proper jack points and support securely on jack stands.
after removing your wheel, the spindle should be visible:

Use needle nose pliers to straighten and remove the cotter pin on the nut: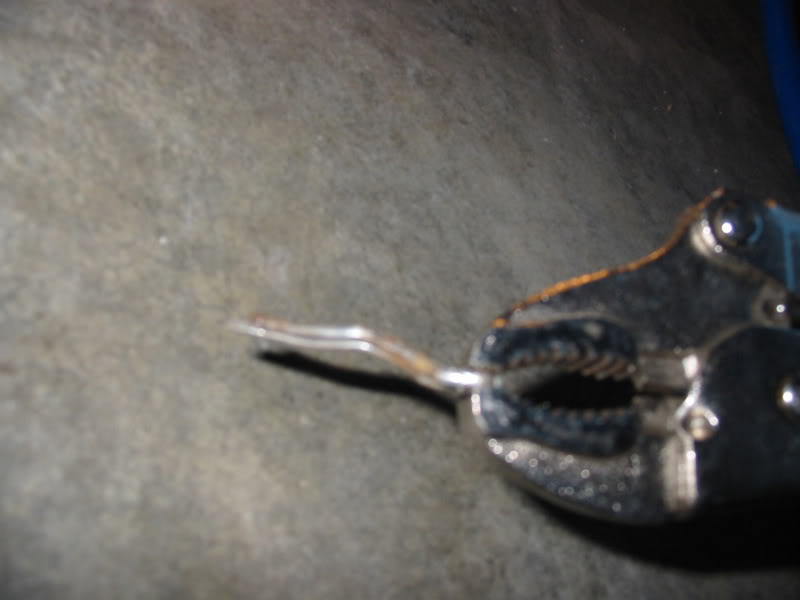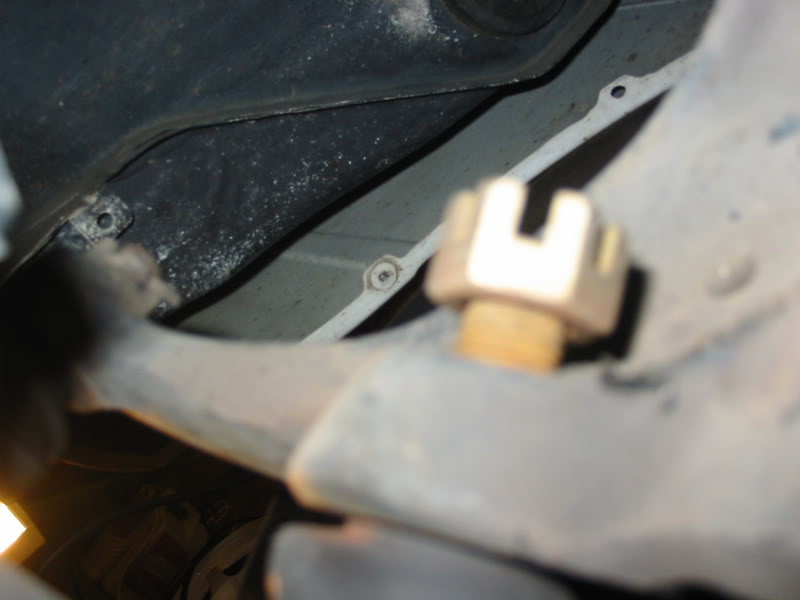 Remove the 14mm and 19mm bolts holding the old FLCA to the TC rod and anti-sway bar: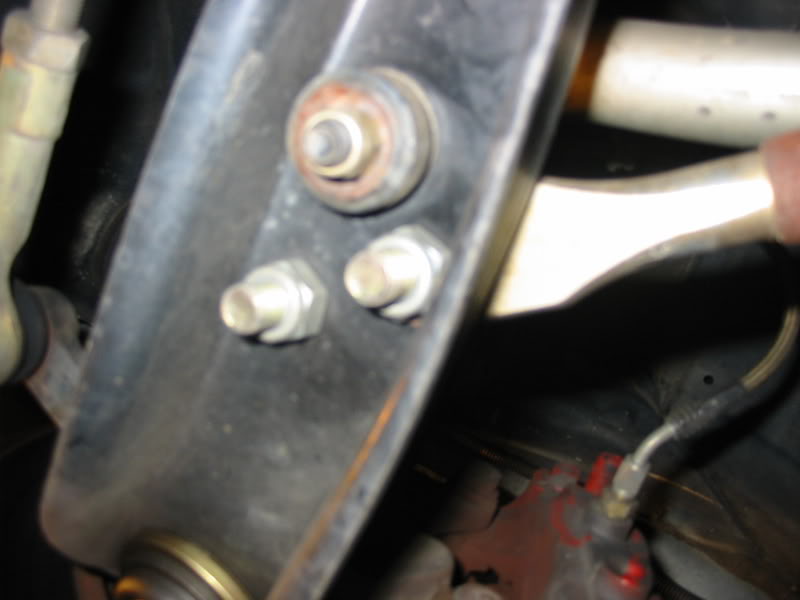 Remove the bolt holding the FLCA to the cross member. A breaker bar would be a handy tool to have in this situation. Remove the unit when done.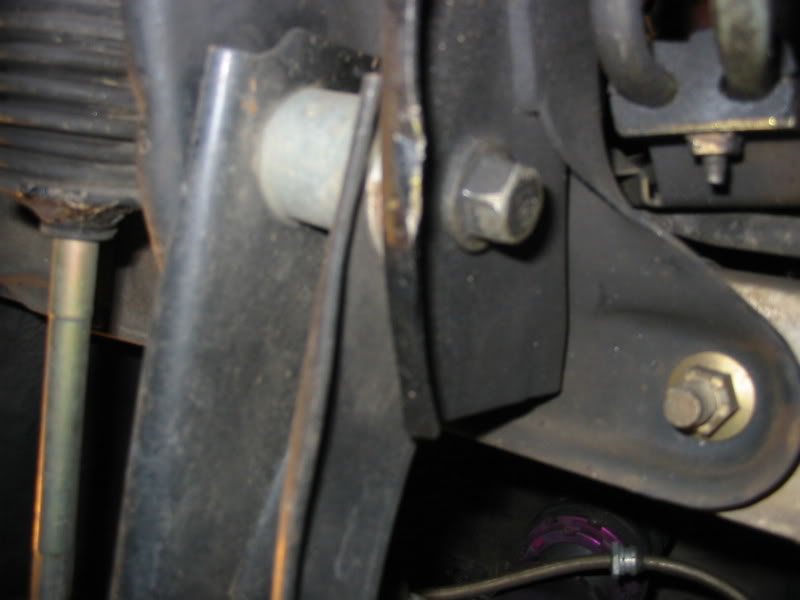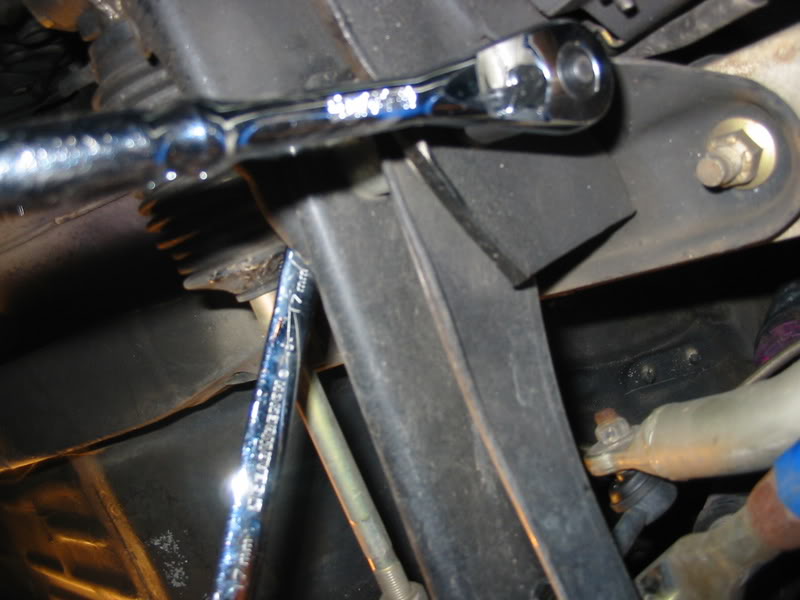 Comparison of the new and old FLCAs: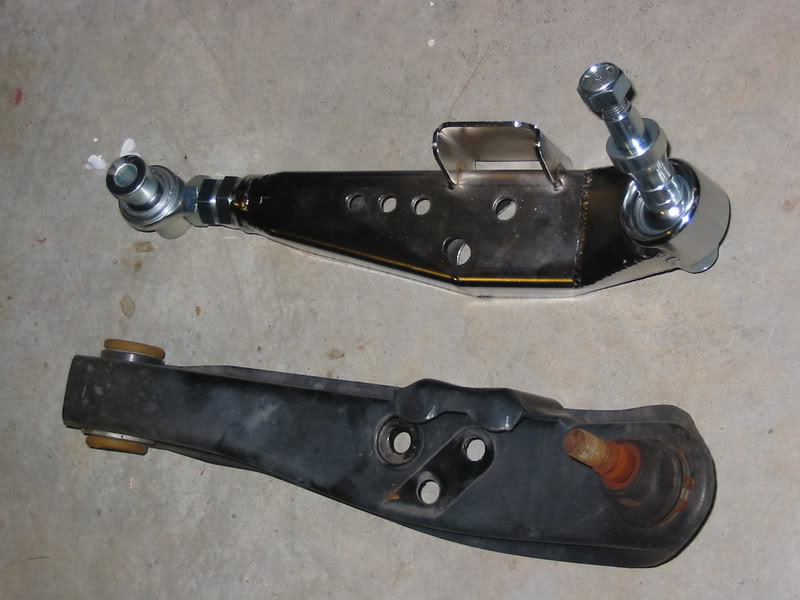 Put the ball joint in on the spindle and use a crescent wrench to tighten the nuts on both bottom and top of ball joint. I had to do this without anything else attached to be able to reach the nut: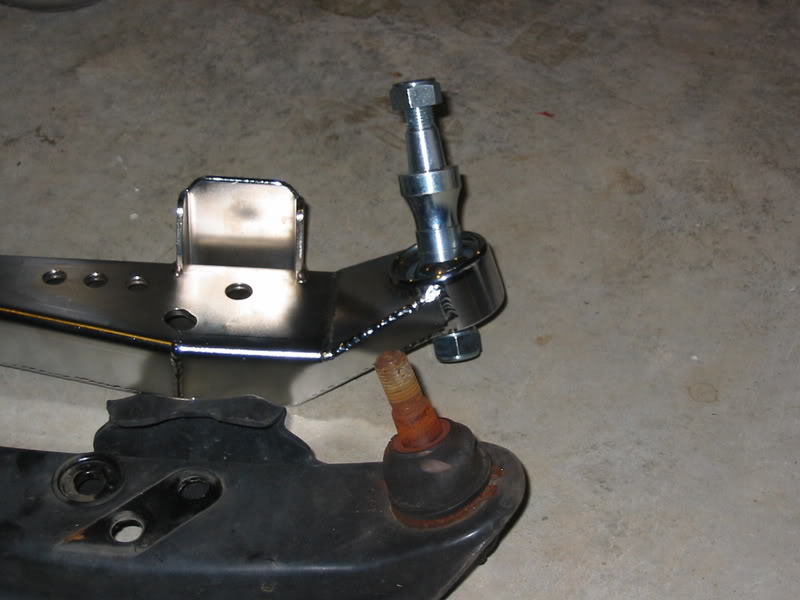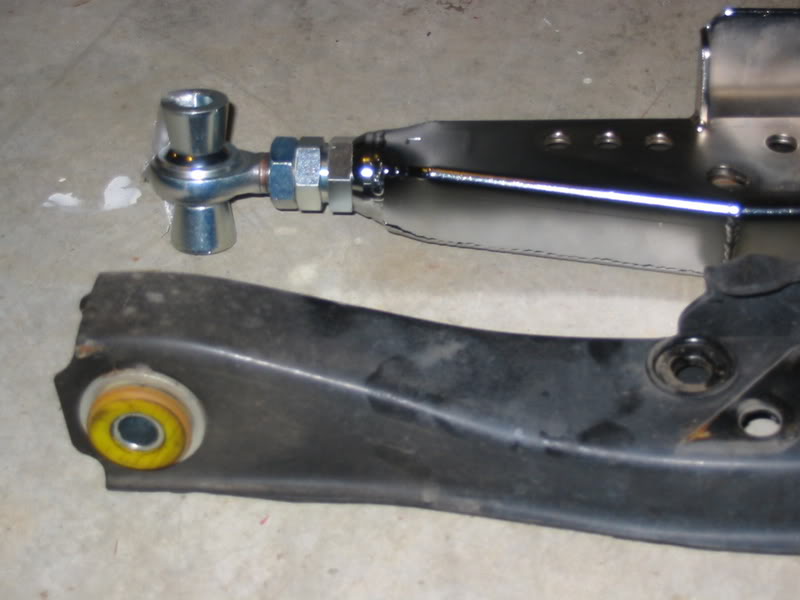 Aftermarket sway bars may be too thick to allow proper maneuvering to reinstall the new FLCA. I had to remove the bolt on mine to gain clearance: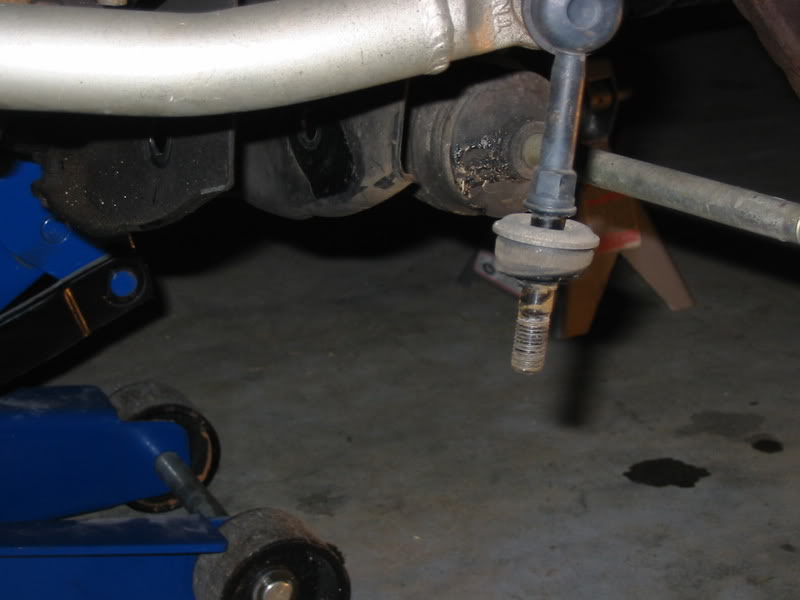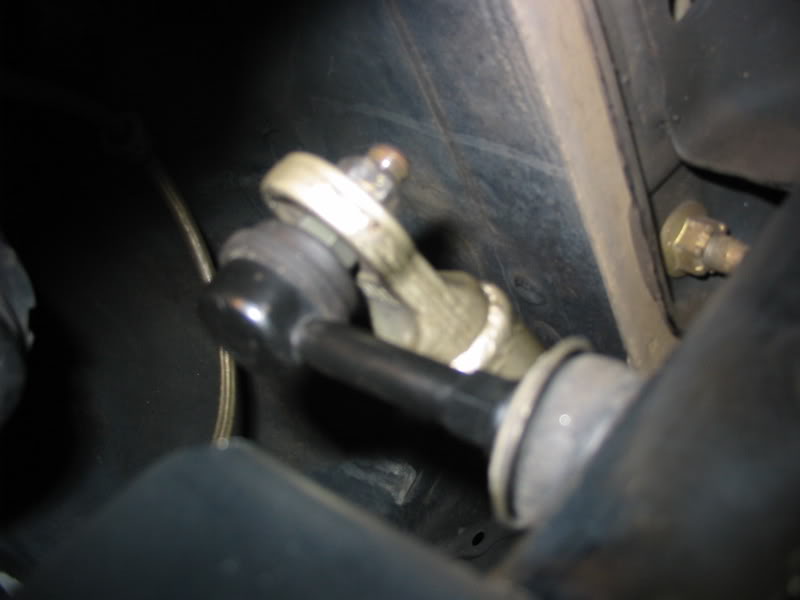 Also had to loosen (but not remove) the top of the the anti-sway bar end link, using 14mm wrench and 14mm socket. Just tightened both the mounting points and end links after everything was installed.
After you move the FLCA into place, you should be bolting the end link and TC rod using the 14 and 19mm nuts.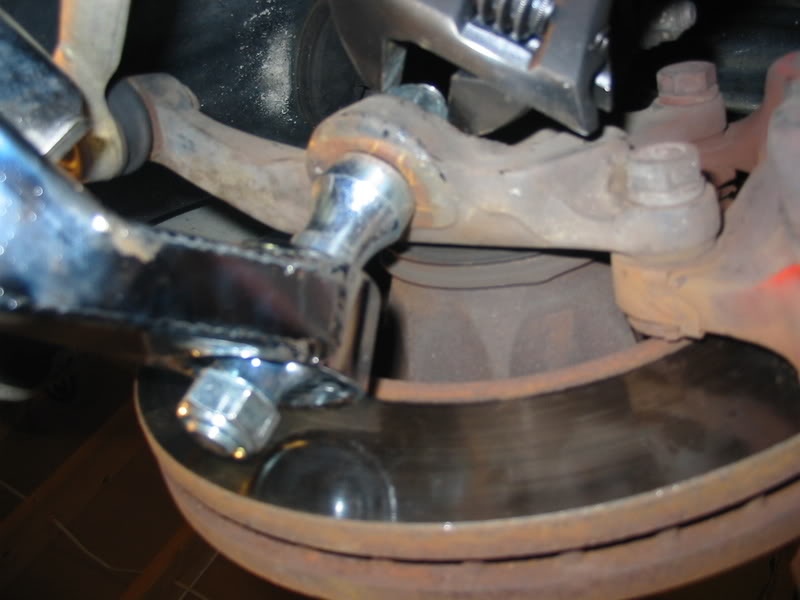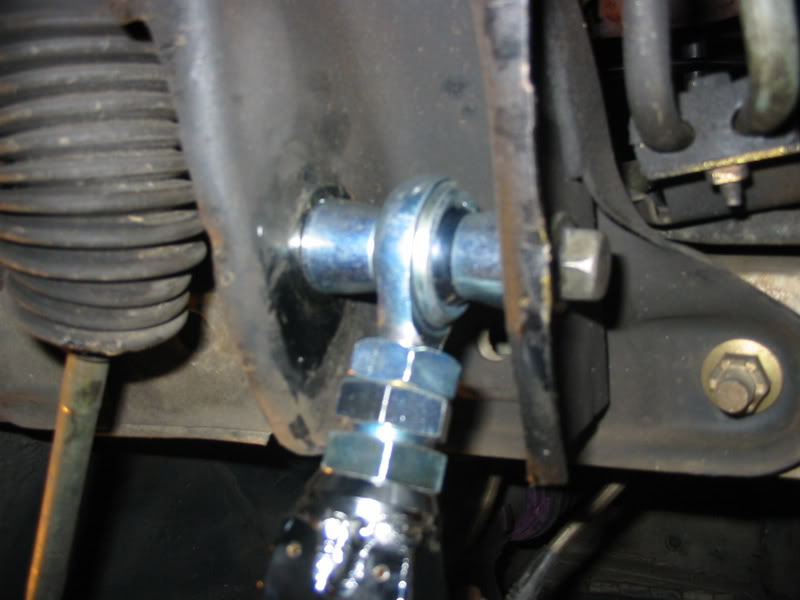 attach the cross member bolts: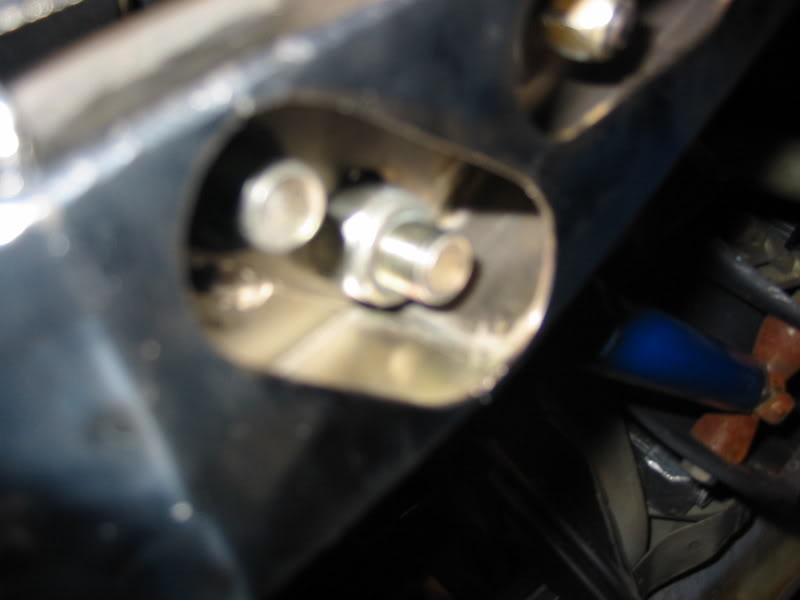 All done: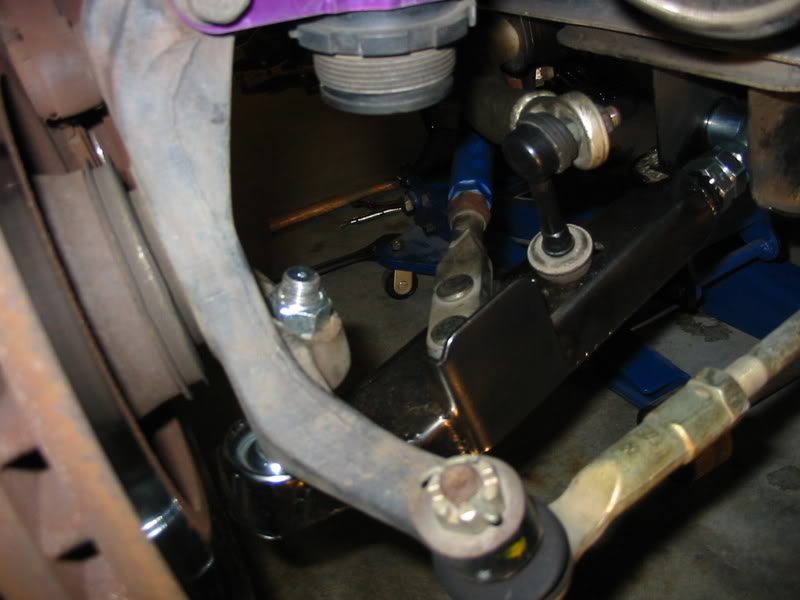 by biggie