Technical Articles > INSTALLING HID PROJECTORS & A COLD AIR INTAKE IN A 1997-01 INFINITI Q45


Alright as some of you know I was working for a long time on putting some HID's in my car. Of course....I couldn't do it the easy way by getting a plug and play kit off ebay. It just wouldn't be as fun without using power tools. Well I talked to my friend who happens to work at silvania. We got the top of the line projectors, which happen to be the same bi-functions they put in the 2005 vipers, and parked my car for a couple weeks. I am going to try and do a writeup of the process here, so I'm sorry that this is so long! We had to figure out some stuff in order to get everything to fit. I somehow had to get more room behind each of my headlights for the projectors. The battery had to go to the trunk and I either had to design of buy a CAI for my car. Luckily I got in touch with terry who had already designed the intake and he was able to finish one quickly so I could get my project moving. This first picture is of the car with the headlights, battery and air box out.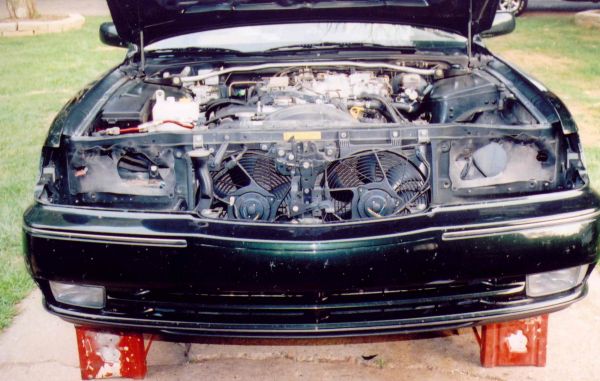 This next picture is of me drilling the hole in order to put the tube down for my CAI. My air filter is now sitting directly behind my running light on the left. By the way....BIG power difference with the intake.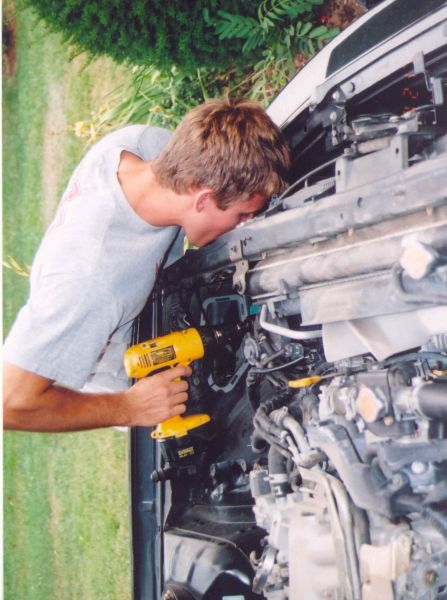 In this next picture we are actually baking the headlamps to a temperature of 250 degrees for about 5 or 10 minutes. The allows the hot melt used to seal the lenses on to melt just enough for us to peel them off without damaging anything. The picture directly after that is of the headlamp with the lense off, prior to any modifications.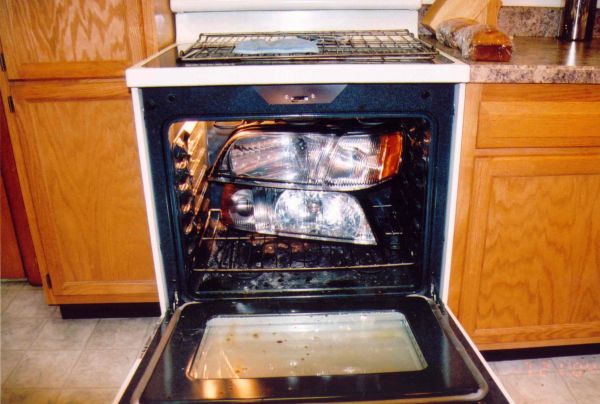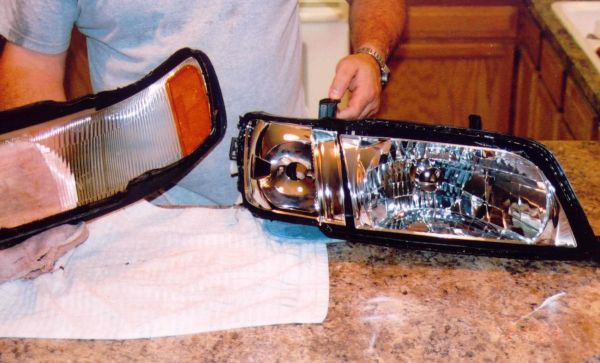 Finally it was time to start cutting. It just so happened that the hole previously used to put a cup over and seal up the old bulbs was the perfect size for our hole saw. It gave us a dead center hole with perfect placement and a guide for the saw. It also helped in aiming the light when we glued it in.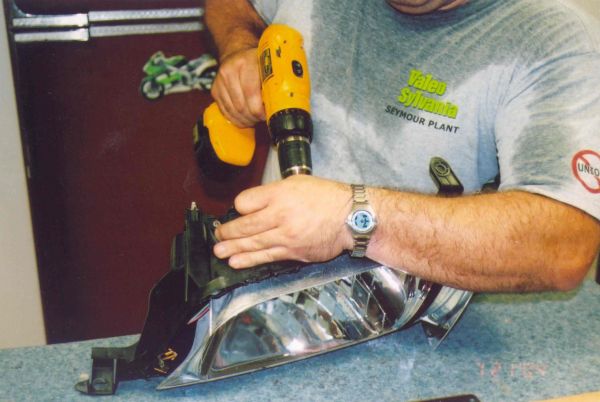 The next picture is of the headlamp with the hole cut in it and also a projector which we used to help us with some of the extra cutting we did. That is not one of the bi-function projectors and it has not been finished like mine are.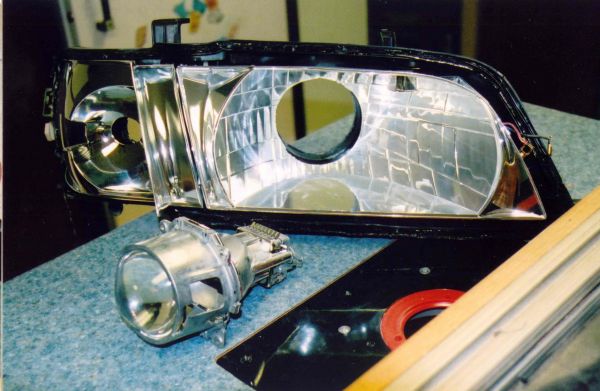 The next picture is of the projector placed in its final resting point in the housing. We used epoxy to glue it in place.
Now its time to put the lens back on. Its a little trickier than taking it off. We used a heat gun to melt all of the hot melt and then used black silicone to insure that it was going to seal.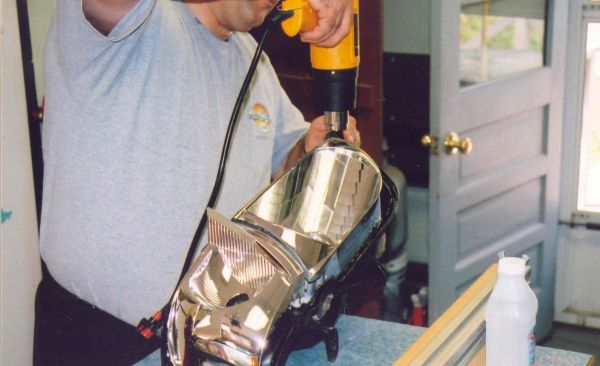 Now the projectors needed to be sealed from large amounts of water getting inside. The only way we could think to seal it on this car, was by cutting a football in half and using the intertube to cup over it.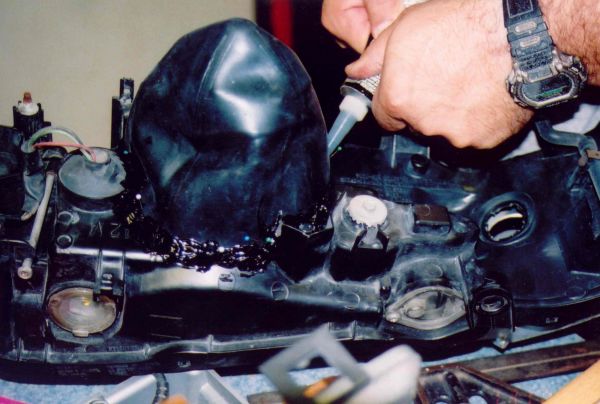 I do not have any pictures of the final product because we ran out of film. I am going to try and get some of those this week and get them posted. I will also write a little more about the CAI. Here is a picture of my battery placed in the trunk. I ended up getting two 0 gauge to 4 gauge terminals so I could connect to my big fat wire up front and then run it to the trunk and use the original terminal clamps. I also finally got to hook up my earth ground wire kit and that really made things easy. I still have not finished my trunk yet. The chunk of plywood there is what I was using to mount my amp to. After wiring it down to 1.5 ohms I am now building a box with two fans on it that will run 170 CFM over it while it is turned on.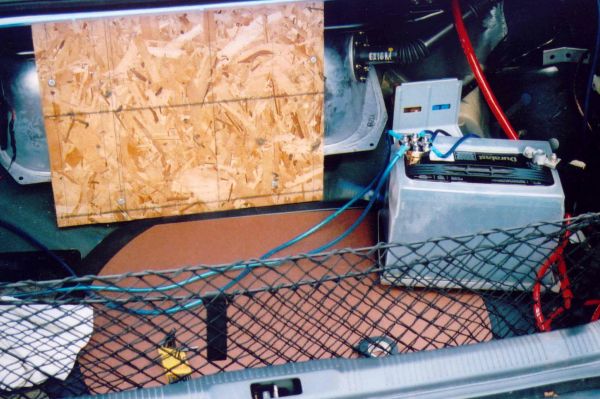 Article composed and written

by zinkie13 (NICO member)