…another exclusive article for NICOclub by David Muramoto
The internally coded D40 Frontier has been a stalwart in the Nissan truck line for almost a decade. With production beginning as far back as October 2004, the D40's primary competition had been the Ford Ranger midsize pickup until the Blue Oval decided not to replace it. Still, Nissan has continued to refine the Frontier year-after-year and the model still delivers great sales figures in that market segment.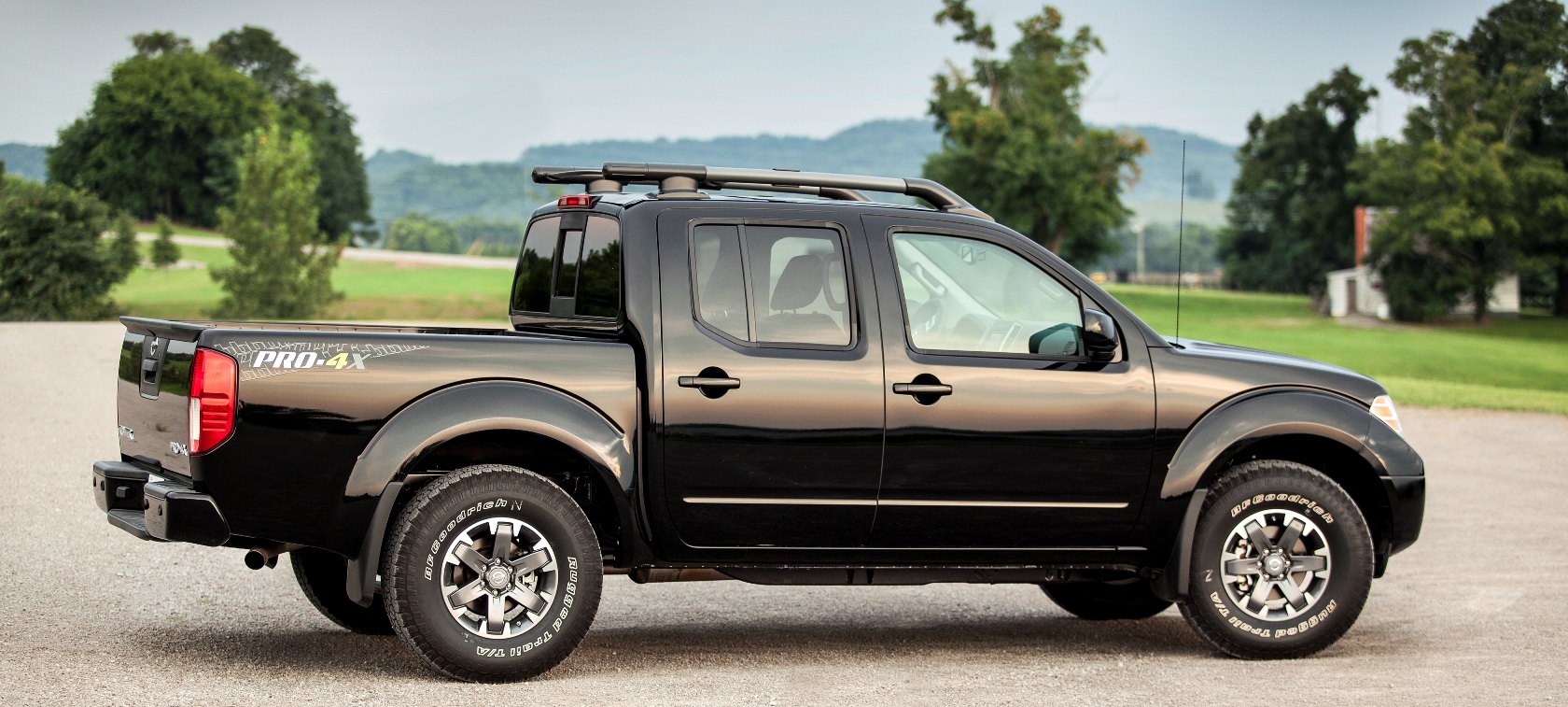 The 2014 Frontier Pro-4X model I sampled felt more like a familiar friend than a new acquaintance. The styling, from the V-shaped chrome grille to relatively straight lines and flat sides, has aged well. Same for the interior design and ergonomics, which were straightforward and easy to use. Take the steering wheel: the three-spoke design is reminiscent of the one in my 350Z, with cruise control switches on the right and stereo and Bluetooth accessible on the left spoke. White-faced gauges with a chrome accent ring add a familiar touch to the dash display. The center stack of the IP has undergone a few changes from when the D40 was first introduced, with a center mounted 5.8" color nav display above the dual control HVAC system.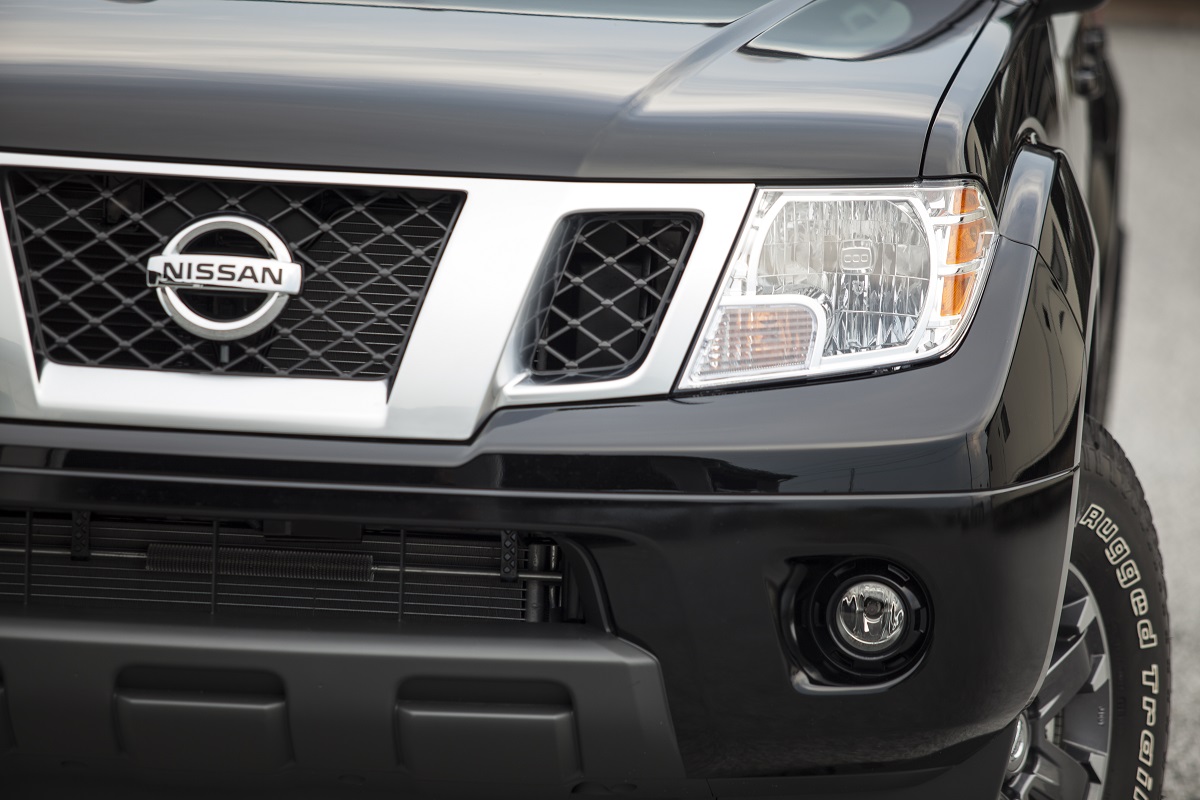 Starting the 4.0-liter VQ V6 still takes the twist of a key; something that most truck buyers prefer over a start button. The VQ feels smooth and potent at this displacement, with lots of low-end torque and power. Rated at 261 horsepower with 281 ft-lb of torque, it drives through a five speed automatic gearbox with shift-on-the-fly 4WD capabilities. Better yet, this particular Frontier was equipped to offer towing capabilities of up to 6,500 lbs. Throw on that open trailer and this truck can haul just about anything you can load on it.
Driving the Frontier Pro-4X on streets and highways made me realize how easily the 125.9" wheelbase, matched with Bilstein off-road valved dampers, could swallow up just about every road imperfection and pothole with ease. The Pro-4X also acquitted itself well on the off-road section of the Rocky Mountain Driving Experience (RMDE), which had area journalists driving up rugged trails near Rocky Mountain National Park. The versatile package also featured special 16" alloys with black spokes and silver rims wrapped with 275/65-16 BFGoodrich Rugged Trail rubber.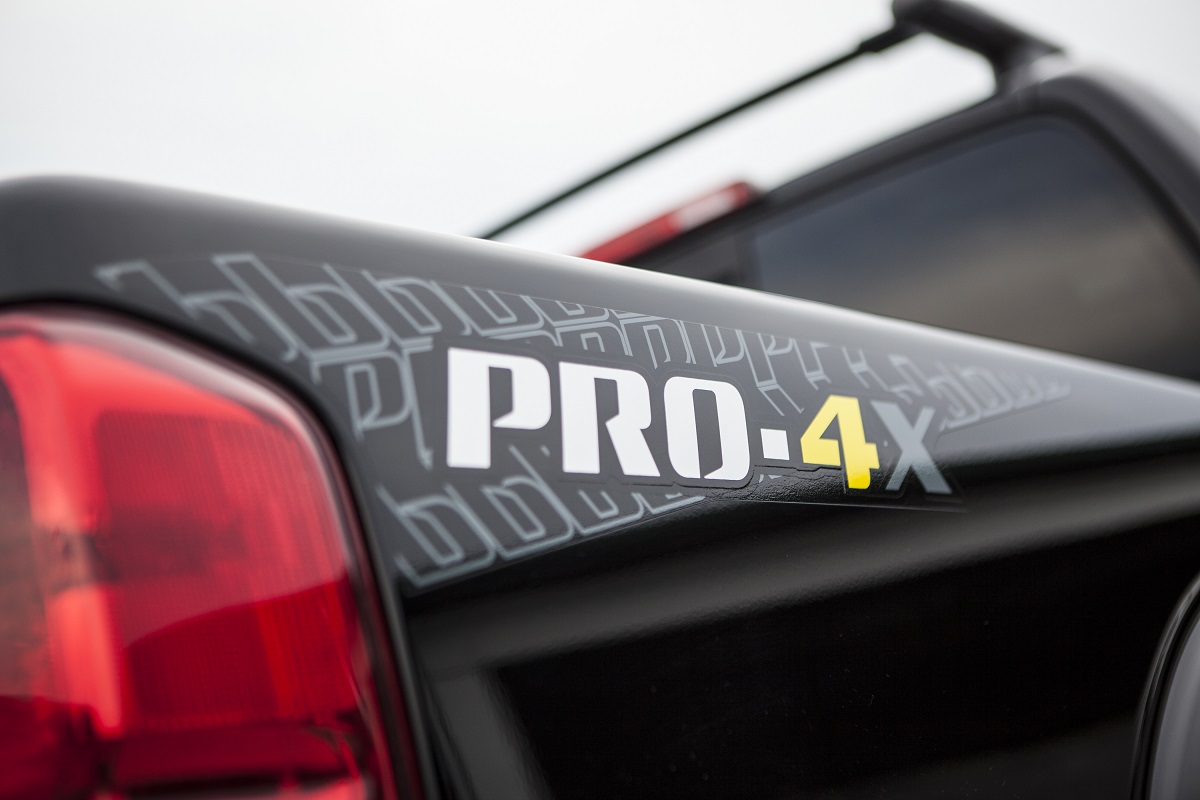 So while the 2014 Frontier remains an attractive package for mid-size truck buyers today, the question remains: when will the next gen Frontier be along? While nobody at Nissan is talking, an educated guess is that it's still a few years off. Why? Even though Nissan has released pictures of the upcoming 2015 Navarra pickup for markets outside North America, my sources indicate it will not be the basis for the new Frontier. Next, the 2016 Titan will be previewed next January in Detroit and Nissan will surely want its new full size truck to bask in the spotlight before introducing a new product into the truck line. Finally. the current Frontier continues to sell so very well- with record sales halfway through 2014. 2015 pricing starts at just under $18K and can rise to above $30K for a fully loaded example of the Dechard, TN produced product, so why not stick with it a while longer?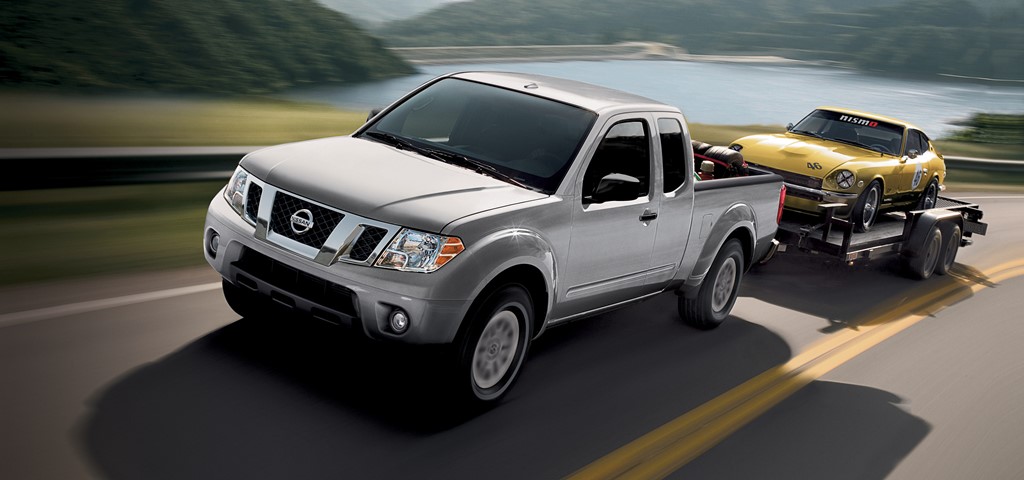 One item not yet for sale is a Frontier currently being engineered in partnership with Cummins Diesel. The so-called Frontier Diesel Runner was shown in July at the Nissan product day in Nashville. The 2.8-liter turbo diesel does indeed live and everybody who drove it (unfortunately, I was aced out) liked it. With 200 hp and more than 350 lb-ft tq on tap, it offers 35% better fuel economy than the V6 I drove (16 city/22 hwy/19 combined).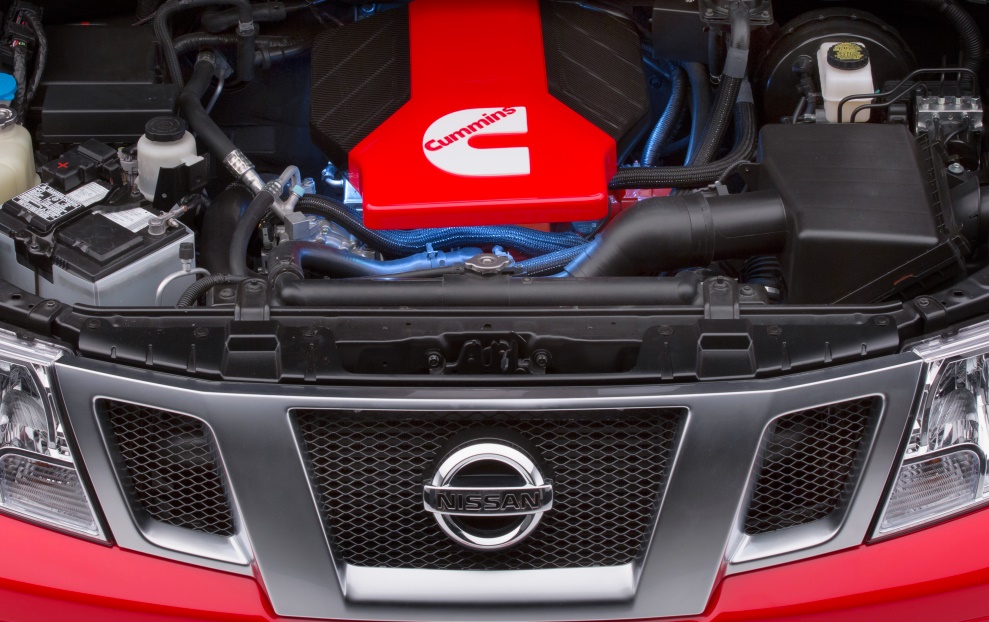 Informally gauging public reaction (and depending on cost), I'd say look for the baby Cummins as an option for the upcoming Frontier in a few years! With other manufacturers looking to join the mid-size truck market in the next few years—say hello, Chevrolet Colorado and GMC Canyon with Duramax diesels—Nissan prepares to defend its market leadership in yet another growing segment.
Own a Frontier? Want to chat with other Frontier owners? Pop into the Frontier Forums!