How To Use NICOclub.com's Factory Service Manual Database
Step 1 – Select one of the following pages:
Nissan Factory Service Manuals
Infiniti Factory Service Manuals
Datsun Factory Service Manuals
This will bring up a listing of all the Factory Service Manuals (also known as FSM) that are hosted at NICOclub.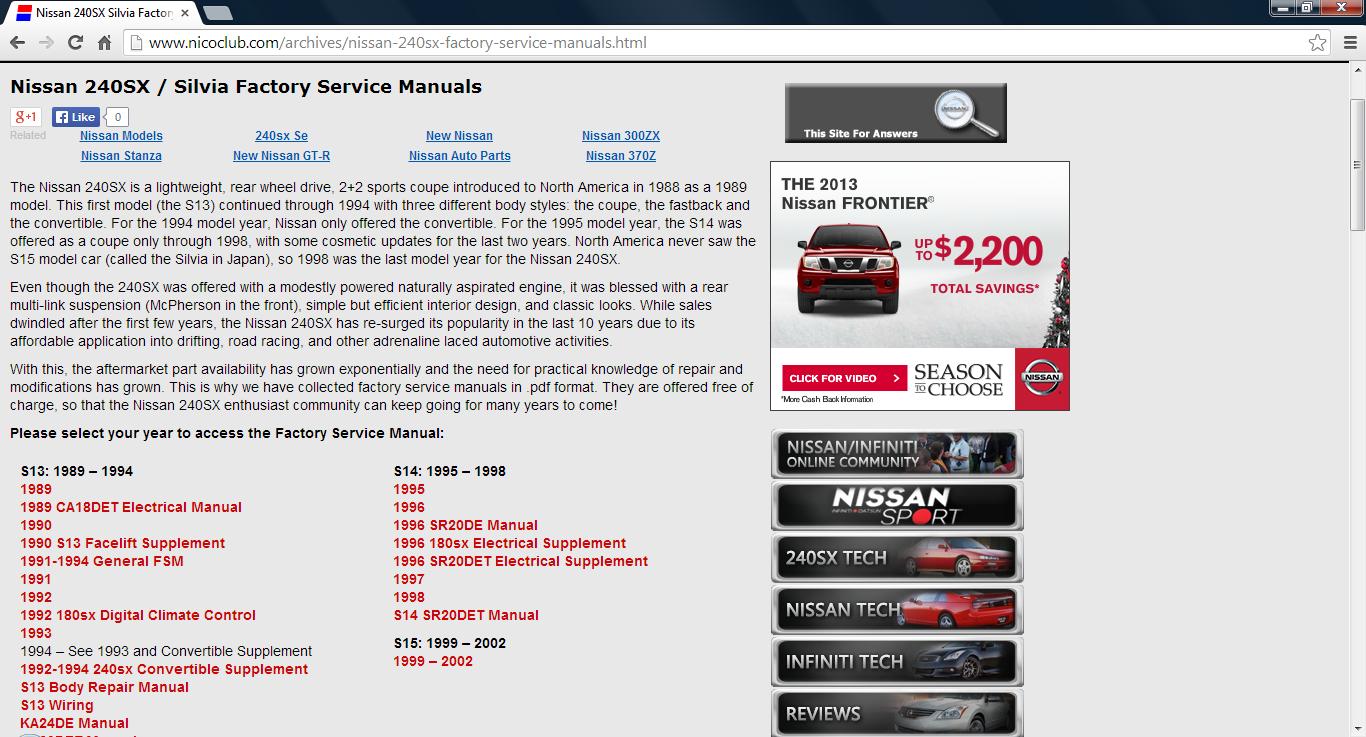 For general Factory Service Manuals (such as for US spec vehicles), simply click on the year you are looking for. This will show all the "chapters" of the FSM for that year.
* NOTE: Some of the newer manuals are unfortunately, unavailable. NICOclub purchases each and every FSM for our internal reference but of late, access to electronic versions has been limited by NNA.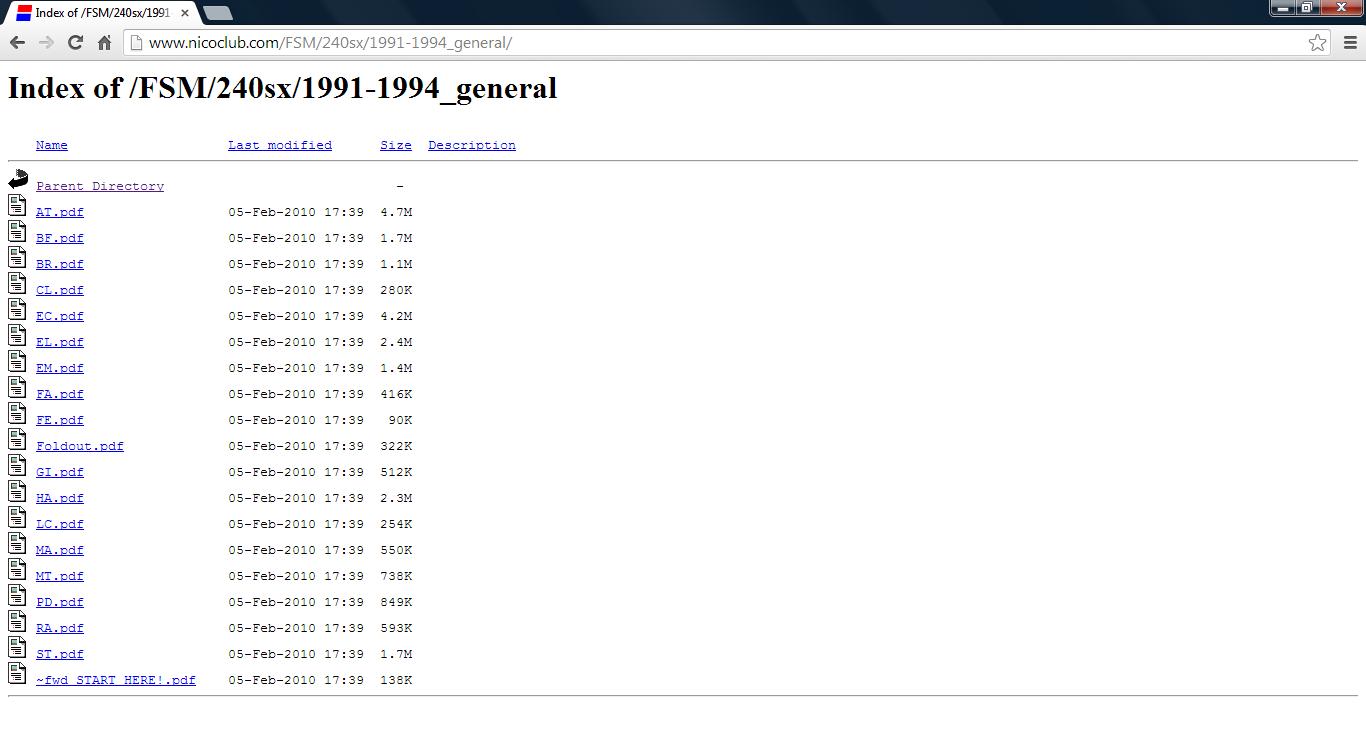 Always click on the "FWD" section first. This is sort of the table of contents for every FSM.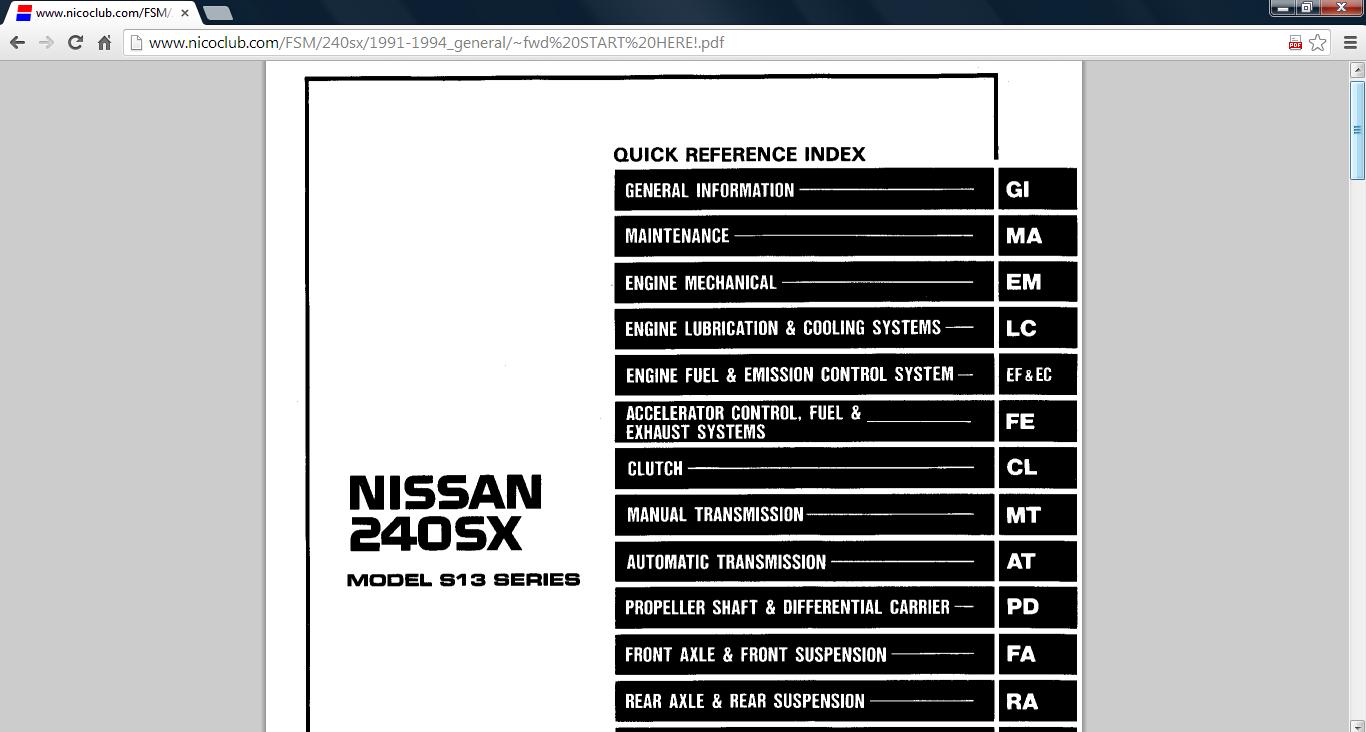 From here you can see which chapter you are interested in (like engine mechanical, etc) and see what Nissan names the file (EM for engine mechanical). Once you determine that, simply click "back" to get back to the chapter index from the previous step, and then click on that specific chapter (EM in this example).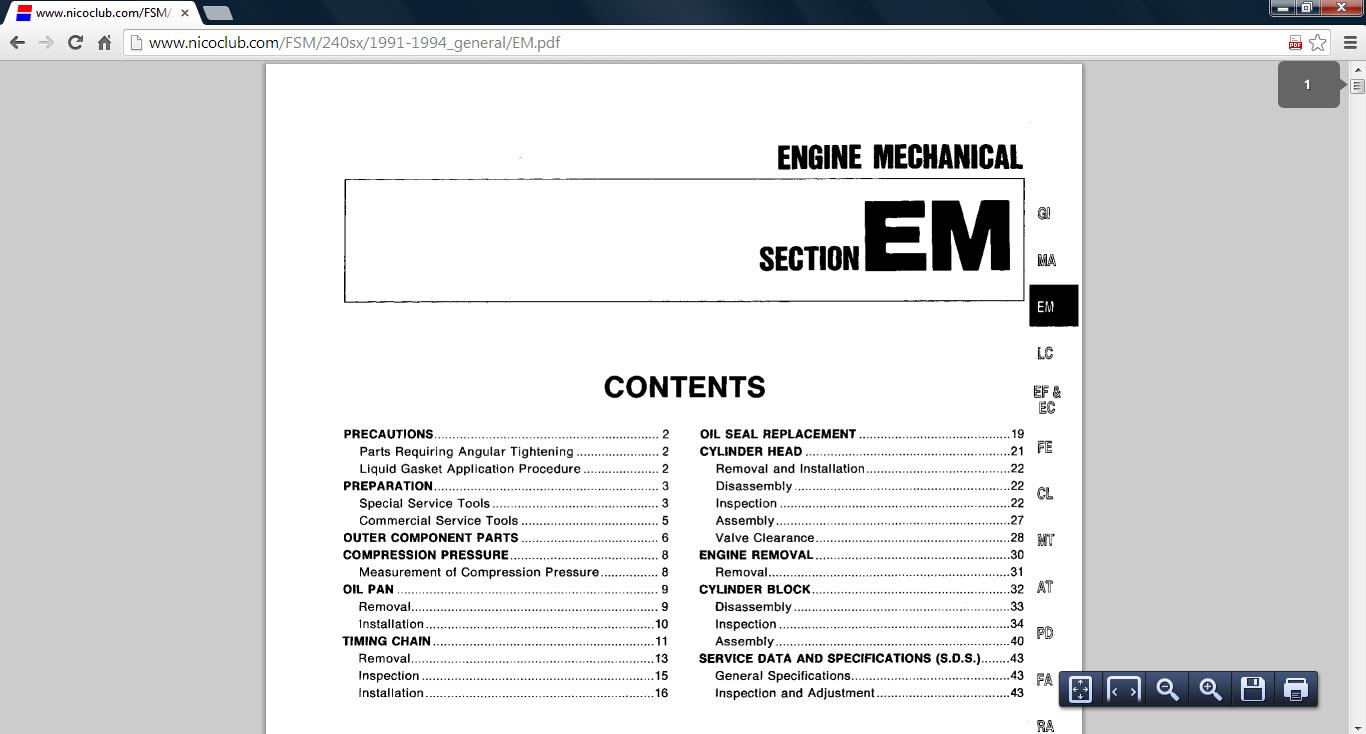 That's it! Don't be afraid to pop in on the correct forum and ask questions – There's tons of great information and people eager to help!
Lastly, if you've been helped at all by having these manuals available, please take a moment to share a link on FB, or post in the forums. Thanks for your support!