How To Use NICOclub.com's Factory Service Manual Database
Step 1 – Select one of the following pages:
http://www.nissanservicemanual.com for Nissan
http://www.infinitiservicemanual.com for Infiniti
http://www.datsunservicemanual.com for Datsun.
This will bring up a listing of all the Factory Service Manuals (also known as FSM) that are hosted at NICOclub.
Note – If you already know which vehicle you are looking for, in most cases, you can type that directly into the address bar as well (for example, for 240sx, you can type www.NICOclub.com/fsm240sx.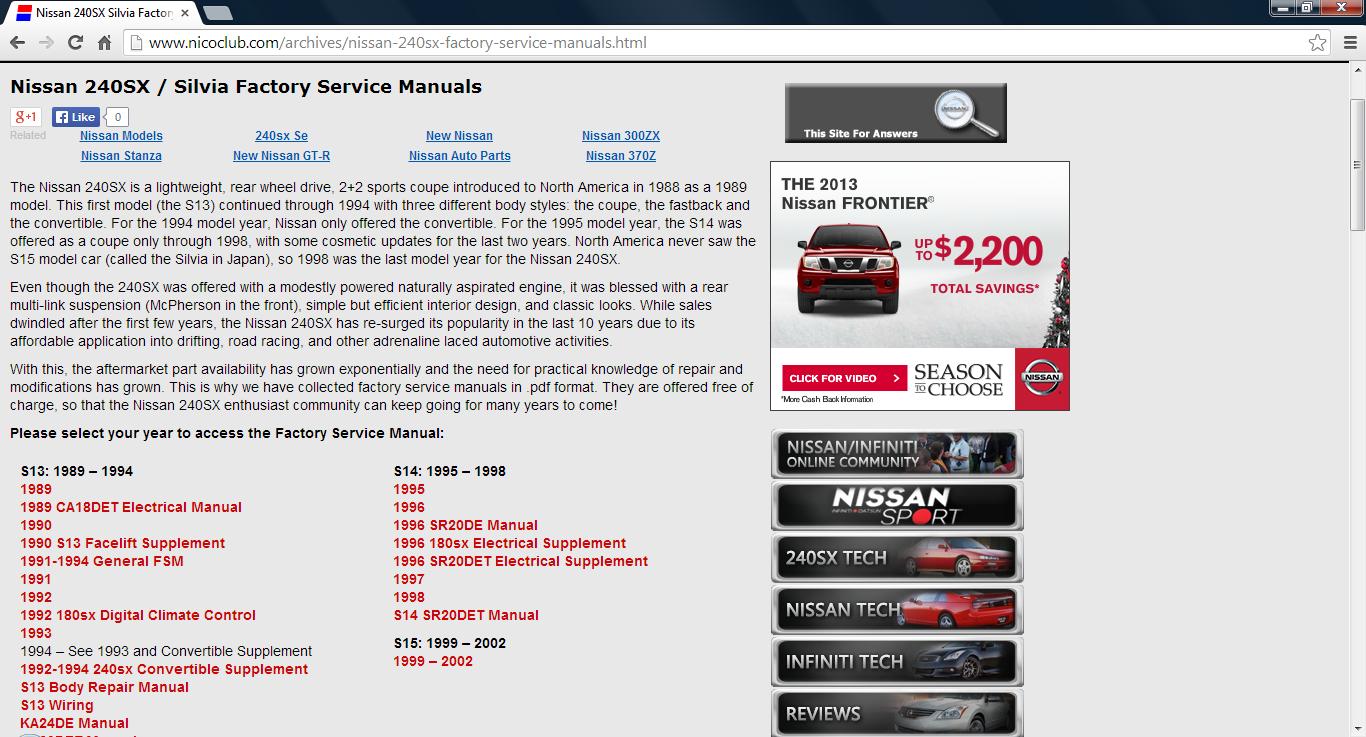 For general Factory Service Manuals (such as for US spec vehicles), simply click on the year you are looking for. This will show all the "chapters" of the FSM for that year.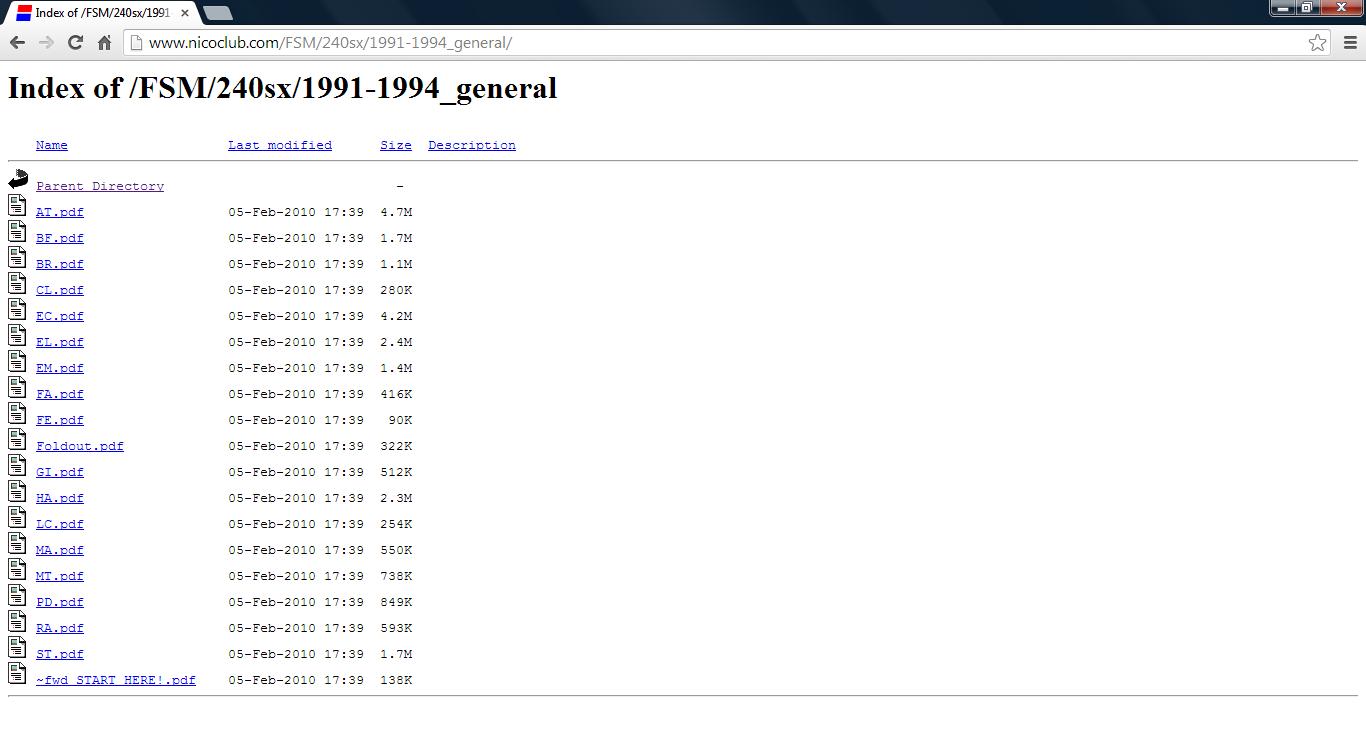 Always click on the "FWD" section first. This is sort of the table of contents for every FSM.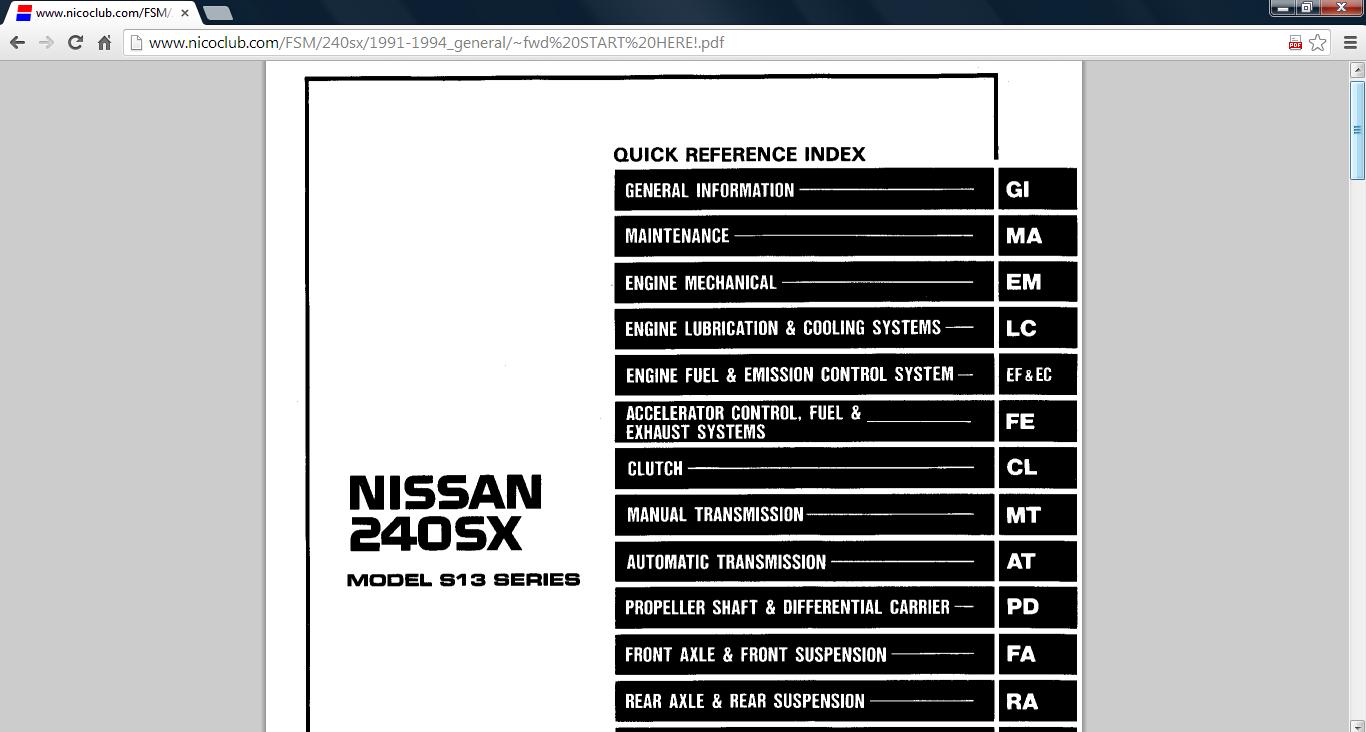 From here you can see which chapter you are interested in (like engine mechanical, etc) and see what Nissan names the file (EM for engine mechanical). Once you determine that, simply click "back" to get back to the chapter index from the previous step, and then click on that specific chapter (EM in this example).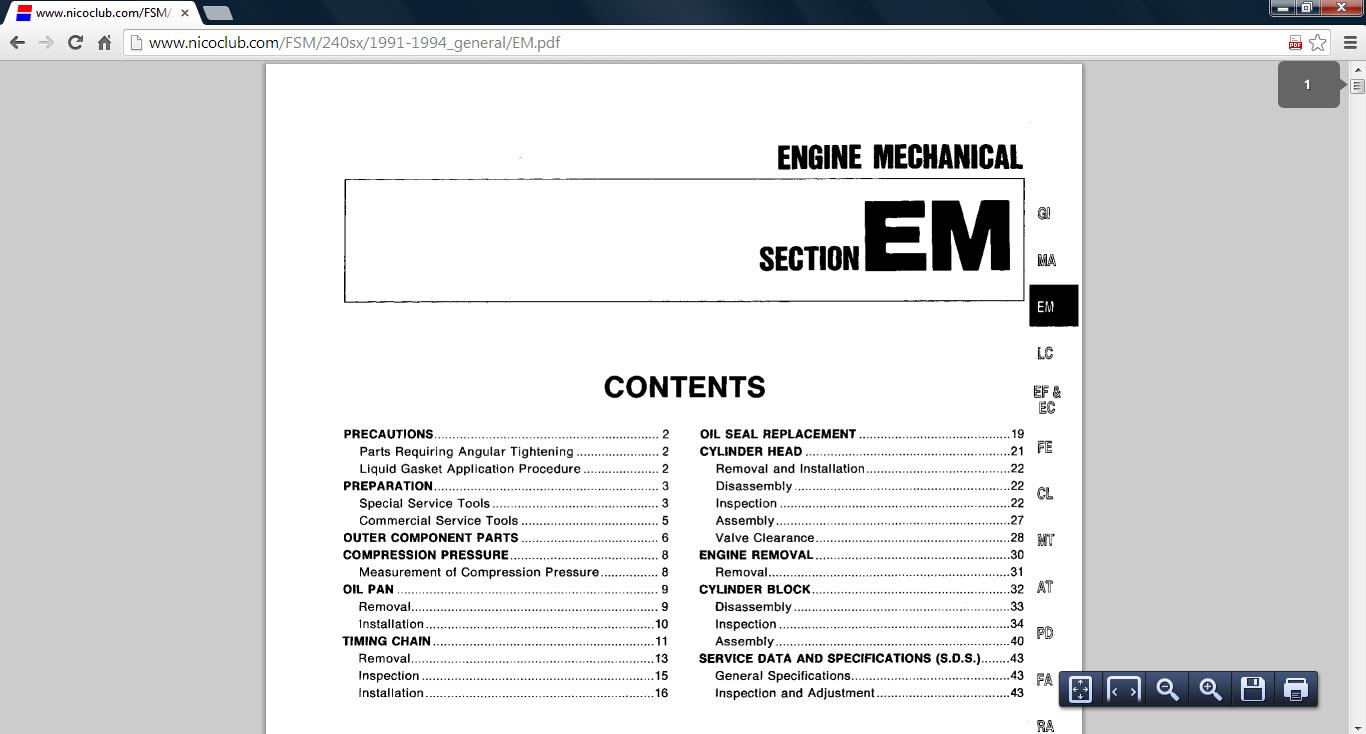 That's it! You can use this for any vehicle that is hosted on the ever-expanding NICOclub network. Also, don't be afraid to pop in on the correct forum and ask questions – There's tons of great information and people eager to help!