Another NICOCLUB Exclusive Review from David Muramoto…
2014 Nissan Rogue: The Bigger and Badder Scoundrel Returns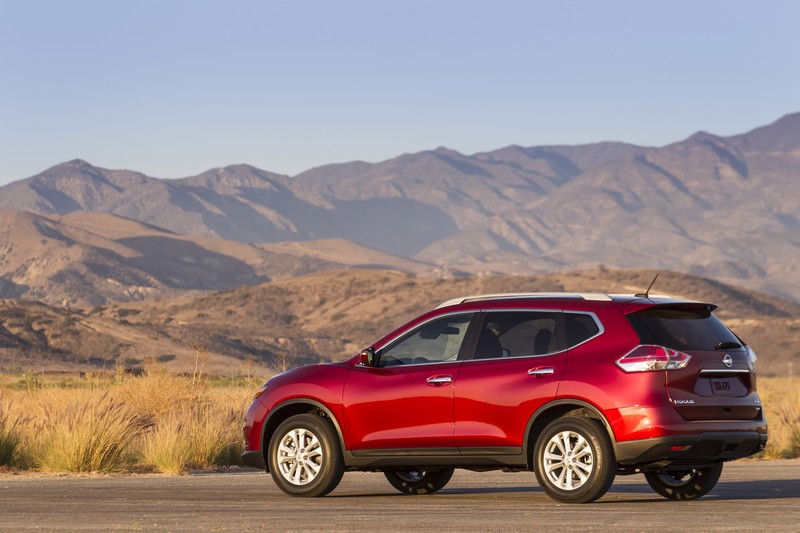 Three years ago, Nissan announced a big push to replace and reinvigorate a large portion of its North American lineup. You might recall a commercial showing five different Nissan models driving around with white sheets draped over them. Within that period, four of those models: Altima, Sentra, Pathfinder and Versa Note were introduced and the fifth, the second gen Rogue, recently made its debut.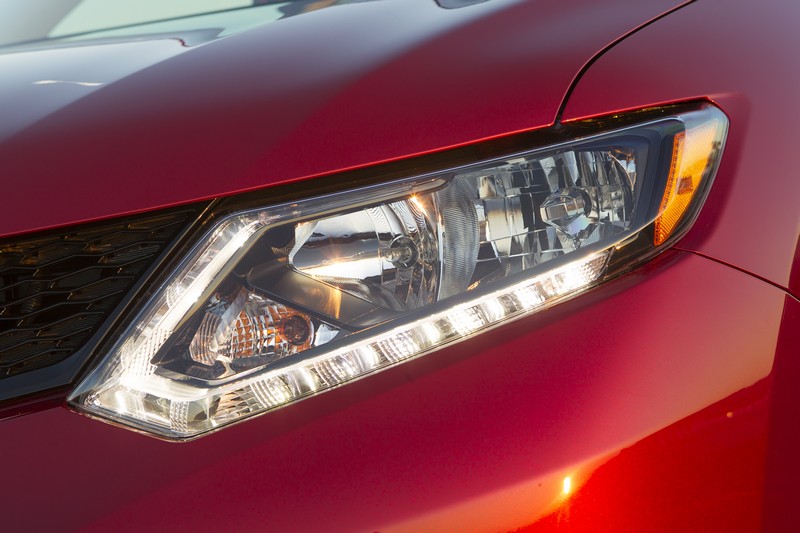 The 2014 Rogue SL AWD I drove could be considered a true world car, being built on the Nissan/Renault Common Module Family (CMF) platform. It differs from that last Rogue model (still being sold as the Rogue Select), which was underpinned by the Nissan Global C platform. Both chassis are FWD based, with options to specify an AWD drivetrain that switch over when needed. Styling-wise, the new Rogue has sharply creased bodywork, and evocative light modules that make it look distinctly upscale. From the V-shaped chrome grille opening and LED-strips ringing the HID headlights, it has a face distinctly refined over its predecessor.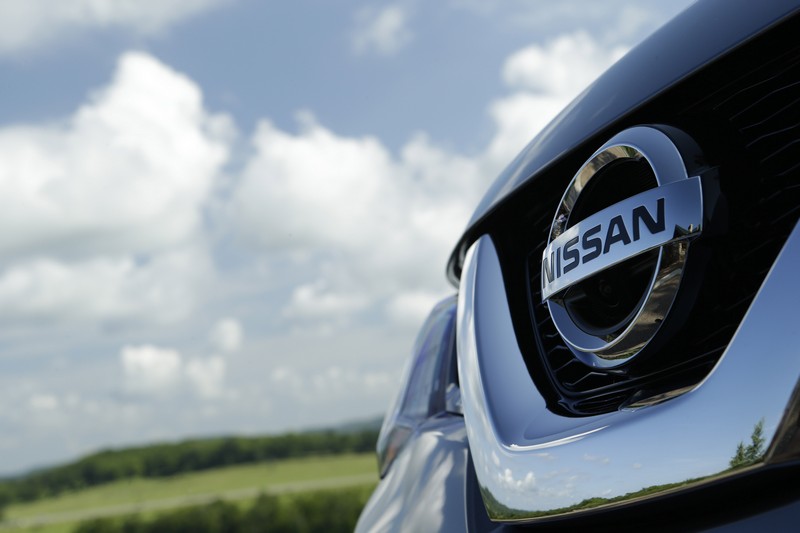 The paint on this particular Rogue (one of eight available shades) was particularly noteworthy. Called "Midnight Jade", its dark green metallic flakes shimmered through the black base coat in direct sunshine. But at night or under cloudy skies, it was simply a sleek black color. While this color shift may not have been nearly as dramatic as the iridescent paint jobs on late model Mustangs, repairing or repainting shouldn't drive you into bankruptcy either. Nissan seems to offer several shades of these color shifting paints throughout their current lineup and they are all attractive, particularly if you're already a fan of black cars.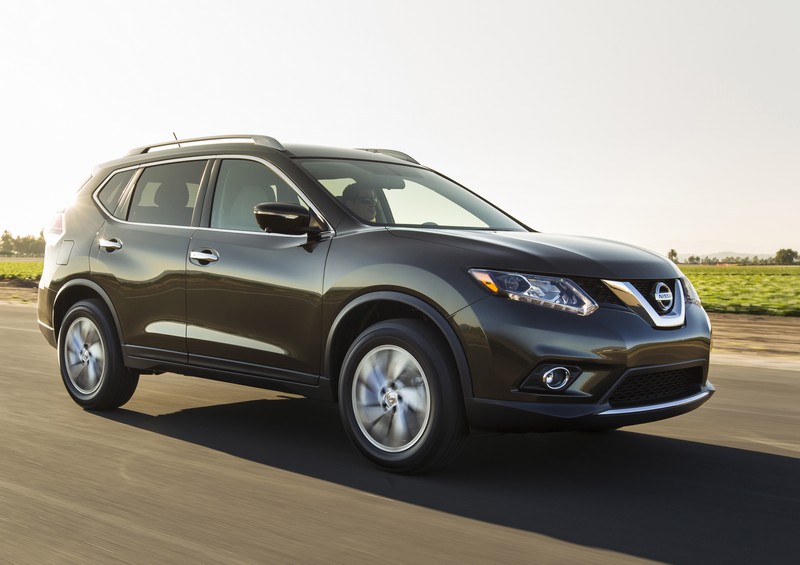 Step into the cockpit and everything looks and feels more upscale and attractive than the outgoing model. From the revised steering wheel, switchgear and zero-gravity seats adapted from the Altima, to the instrument binnacle that houses the brightly lit speedo and tach, it's a tangible improvement.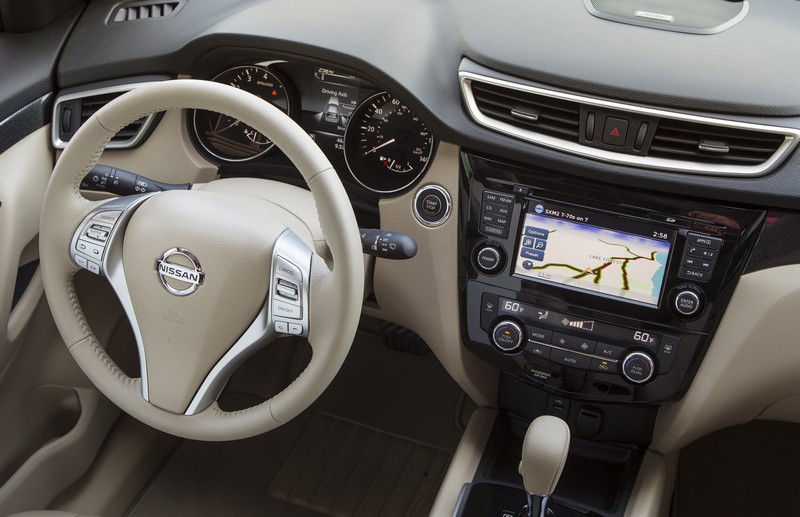 It's also bigger on the inside, with 70 square feet of room for seven passengers using a sliding "EZ Flex" rear seat and "Divide-N-Hide" cargo panel system in the back. This particular model had a lighter, beige colored interior that certainly brightened the cabin, but might prove to be a challenge to keep clean on a daily basis.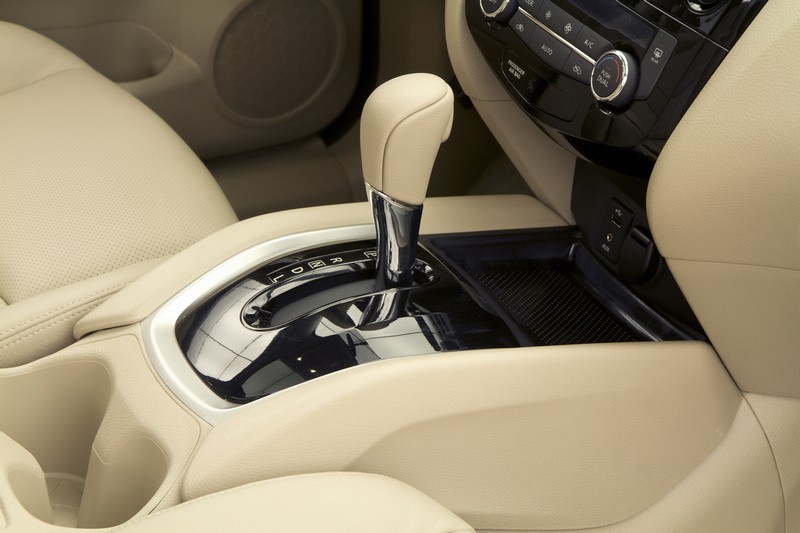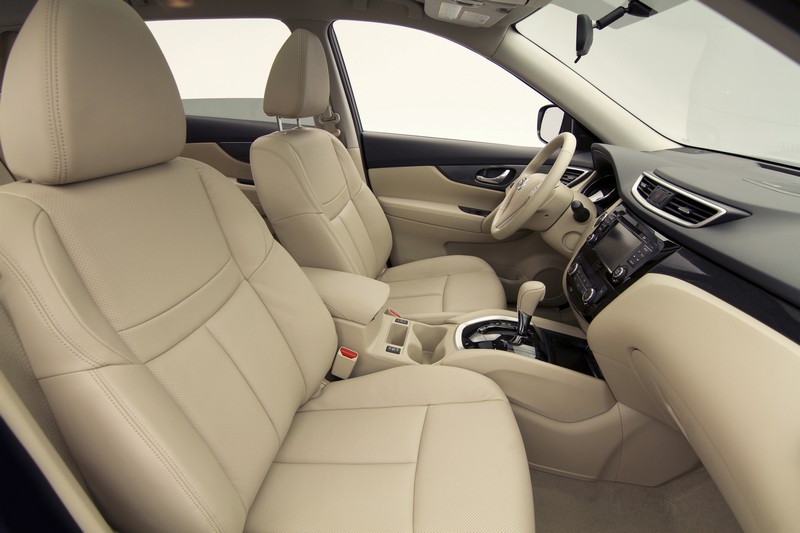 While track testing the new Rogue was out of the question in snowy Colorado, driving it in a variety of conditions still proved educational. Accelerating onto the highway, the QR25DE (with 170-horsepower and 175-ft/lb torque at 4400 RPM) worked well with the revised CVT gearbox (lower friction with less fluid and moving parts) to get up to speed. There was little to no torque steer under heavy acceleration, but the electric power steering still felt a little less direct than I remember in the last Rogue. But that could also be the byproduct of this version having a slightly longer wheelbase (0.4") and a taller stance (1.2"). With four-wheel independent suspension, the Rogue seemed sure footed enough in sedate city driving, but more prone to body lean and understeer when pushed harder. This SL model used sharp looking 18" Enkei-sourced alloys wrapped with 225-65-18 all-season rubber.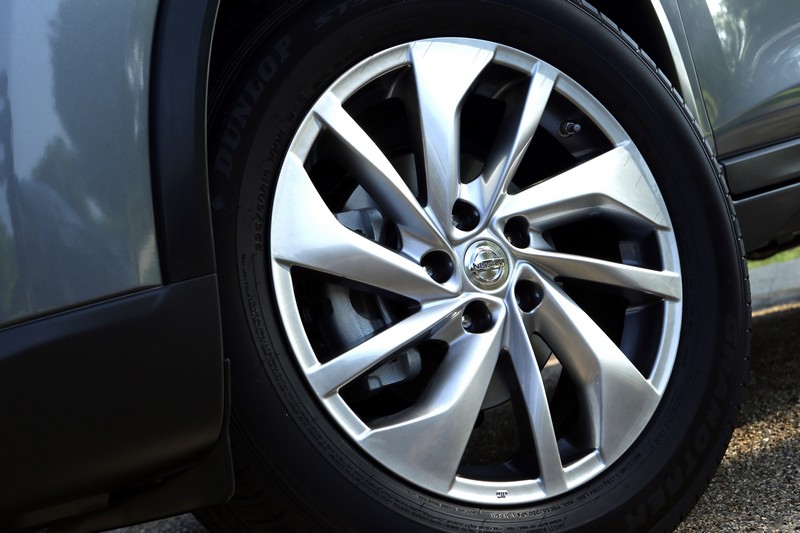 Brakes were strong and progressive, with four wheel discs and ABS that always stopped straight and true, despite a late season snow shower. Nissan is also using the CVT to aid in slowing the Rogue in certain situations. Active Engine Braking is a new technology designed to reduce pedal effort under braking. I could only feel it kick in at highway speeds while modulating the brakes to fit traffic patterns.
So what are the biggest advantages to this new model over what had been Nissan's second best-selling vehicle? First, better fuel economy (including a whopping EPA-rated 18% increase in highway mileage for the FWD Rogue) on regular unleaded fuel will resonate with consumers. With combined mileage ratings of 27 MPG for the FWD and 26 MPG for the AWD version, Rogue moves to front of the affordable, compact crossover class. And as with most of Nissan's newest models, the Rogue moves up a class, with comfort and convenience features not usually associated with the mid-to-high 20 thousand price range (the Rogue SL AWD tested was top-of-the-line with a MSRP of $32,685).
One feature I wished I had the chance to try is the new NissanConnect system, which uses the navigation display to link to a smartphone and a variety of apps for use on the road. But media vehicles don't usually allow any Bluetooth linkages (as so many get in and out of the test models), so that'll have to wait for another day. What won't wait is that crossover sales continue to accelerate and Nissan is counting on Rogue to go along with that trend.