This seventh generation Sentra (internal code B17U) has just been freshened for 2016 after being introduced in fall 2012. Originally sourced from Nissan's Canton, Mississippi plant, Sentra has been a consistent seller in the current Nissan sedan lineup. The 'Gun Metallic' Sentra SL model is a good example of what most mainstream compact sedan customers are looking for these days. Affordability, safety, good interior room and mileage easily outweigh other virtues such as an enhanced performance package, monoblock brakes or more horsepower (sob). The only manual transmission in the Sentra lineup is a six-speed 'box available in the base 'S' model Sentra ($17,680). The increased efficiency of a CVT means the other five Sentra grades get improved EPA numbers (35 MPG combined) on regular unleaded fuel.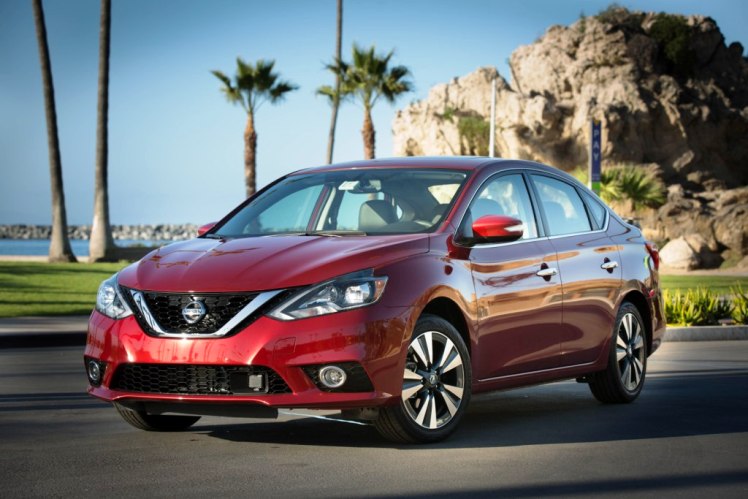 Getting behind the wheel of the Sentra reminds you how far compact sedans have come in the past decade. There's a lot of room in this airy cabin, and many of the features wouldn't have looked out of place on an upscale Infiniti not that long ago. Leather interior, dual zone temp control, full color navigation display and push button start are included in the SL package, and adding the technology package (intelligent cruise control, predictive braking and Nissan Connect services) all add up to an MSRP of $25,545 (including destination charges). Starting up the Sentra reminds me of another small touch Nissan has added: a brightly-lit LCD instrument cluster with speedo and tach flanking a central info display that's both easy to read and upscale in appearance.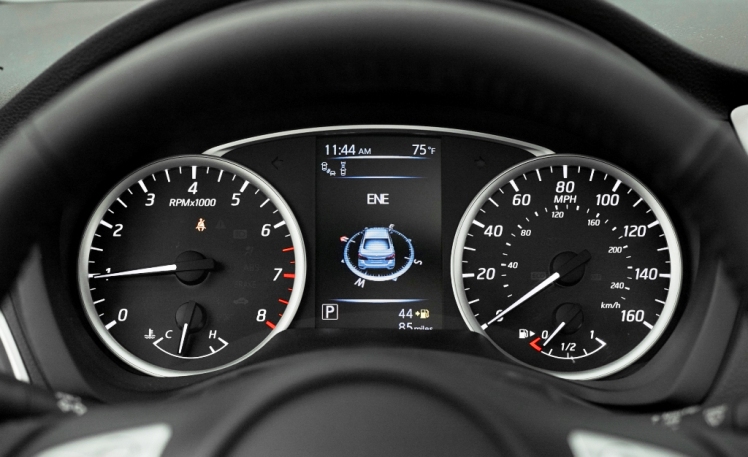 Driving the Sentra SL however, shows how far the Sentra has shifted away from being a performance vehicle. The suspension is tuned for comfort, with a soft, compliant ride and enough body roll to remind you it's no SE-R Spec V! Still, it's what most consumers will expect in the compact sedan segment: a predictable, comfortable and safe ride for four passengers. The MRA8DE engine only reinforces this impression, with 130 HP from the 1.8-liter DOHC engine.


While it's certainly no SR20DE or QR25DE, mileage and emissions control have improved from either of those venerable powerplants, particularly with the latest gen Xtronic CVT. Speaking of which, why do Nissan CVTs continue to get such a bad rap? Nissan has refined them to the point where they simply feel and operate just like an automatic tranny, which is what they are, in essence.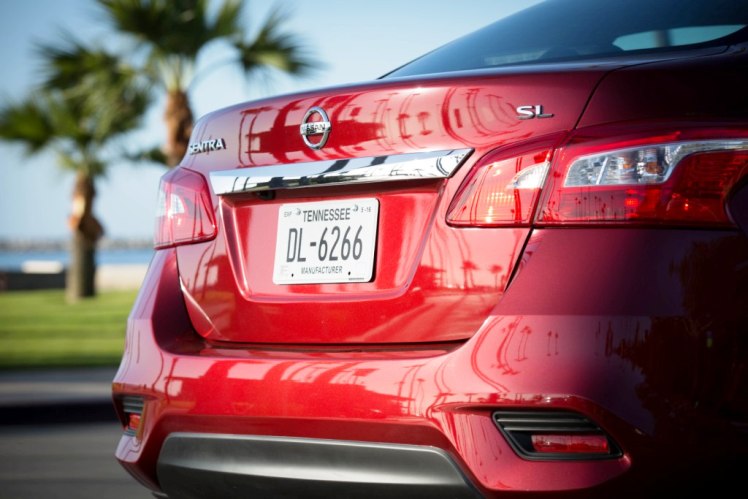 Perhaps most noteworthy about the 2016 Sentra SL is the revised exterior styling package. New front and rear fascias, including hood, fenders, boomerang headlights and taillights reflect Nissan's latest design cues and visually tie Sentra to the updated Nissan sedan line. Beyond being a great looking compact sedan, consumers will also get class leading safety, with Sentra having earned IIHS 'Top Safety Pick' in all five crash tests performed in 2015. For 2016, all these improvements seem to be paying off, as Sentra sales continue to accelerate, with a 20.5% increase (from 2015) and 82,000 Sentras being sold so far (May sales figures).
– David Muramoto