2nd Annual NICOfest at The Tail of the Dragon (TOTD)
Labor Day Weekend (August 30 – September 3, 2012)
Hosted by Tunerz Store
Last year, the NICOclub crew in the southeastern United States decided to present a little "fun run" at The Tail of the Dragon, a scenic, tree-lined 11-mile stretch of highway 129 in Tennessee. The Dragon partially borders the Great Smoky Mountains National Park and boasts 318 curves – a driver's paradise! It was such a success that we decided to make it an annual event.
The Tunerz Store team arrived Thursday afternoon at Fontana Village Resort, NC and immediately began setting up shop for a fun-filled and eventful weekend.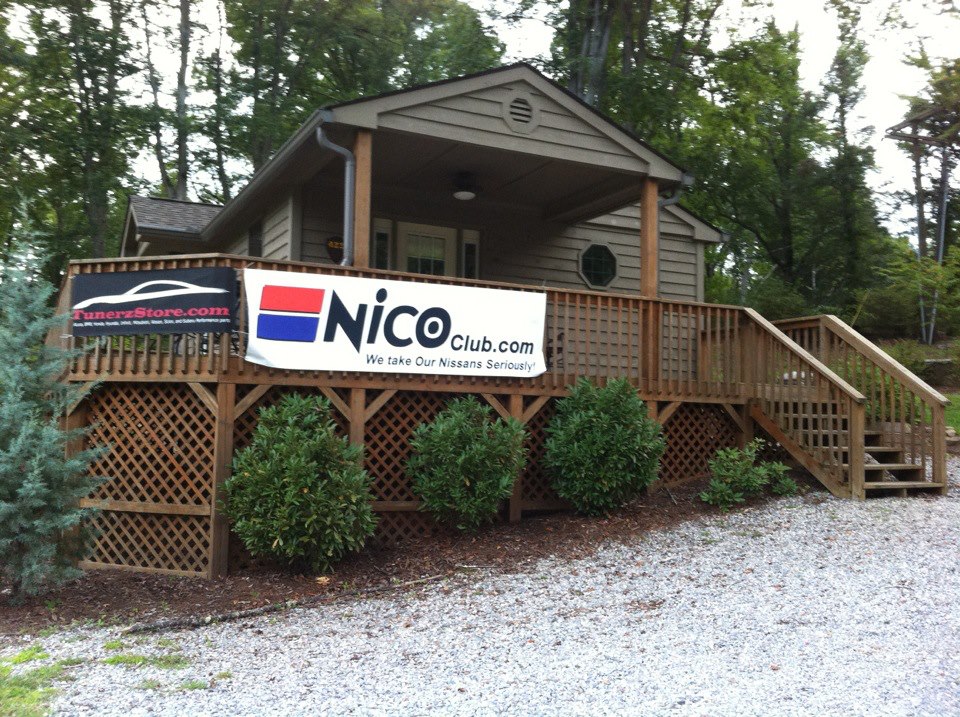 Friday morning's wake-up in the breathtaking Smoky Mountains while fog slowly lifted encouraged us to visit "The Mansion" in Robbinsville to check out another possible hosting area. Although beautiful, it was quickly and unanimously decided that Fontana Village was "the place" for future events. During the return trip back to Fontana Village, a spirited drive was a must-have before dinner preparations began at the Tunerz Store cabin. Attendees began to "roll in" on that beautiful mid-80 degree day. Dinner was ready at 7 pm for Meet & Greet under the pavilion for the group of 30 or so attendees.

After dinner, "specially selected" Hot Wheels cars were given to each attendee. Hot Wheels Bocce proved to be a great hit and ice breaker for those in attendance. Door prizes were given and raffle ticket sales began. With morning quickly approaching, most hit the sack early to be well-rested for the next day's 130-mile cruise.
Saturday morning came with great weather in store for our excursion onto some of the most famous roads in America. The first leg took 19 cars and 1 motorcycle onto the infamous Moonshiner's Run (HWY 28) and The Tail of The Dragon (HWY 129), finally stopping for lunch in Tellico Plains some 60 plus miles away. The Outpost Pavilion offered a host of food from seafood to BBQ which provided everyone with several different options. After lunch we prepared for the remaining trip back, starting on the Cherohala Skyway. Unfortunately, the return trip was not as enjoyable due to slow-moving traffic and high visibility of traffic enforcement… the latter causing serious issues for one particular attendee who will have to make a return trip (not intended for pleasure). Since the group was separated during the debacle on the Skyway, we all reconvened in Robbinsville for the last portion of the trip back to Fontana.
Upon returning to Fontana Village, the Tunerz Store crew began preparing Saturday's dinner. Festivities continued into the night as attendees purchased raffle tickets, played several rounds of Hot Wheels Bocce and Auto Bingo. Raffle drawings consisted of a case of AMSOIL, 5 quarts of Redline motor oil, 3 bottles of Motul RBF brake fluid, 350z Mishimoto radiator hose kit, R2C polished Altima intake and a 50/50 cash drawing. The raffle drawings ended just in time for the highly anticipated Annual Fireworks Display by Fontana Village. As the night passed, attendees shared stories and reminisced about such a remarkable day.
Sunday morning brought most to the car wash bays in preparation for the 1st annual Car Show and Group Photo at Fontana Dam. Once again the weather provided a sensational atmosphere for attendees to enjoy the incredible scenery and capture a diverse array of cars on film. The Best in Show went to Gordon MacSwain of Ohio with his rare and immaculate Orange 1970 Datsun 240z with an RB swap (special thanks to killboy.com for their amazing TOTD photography!).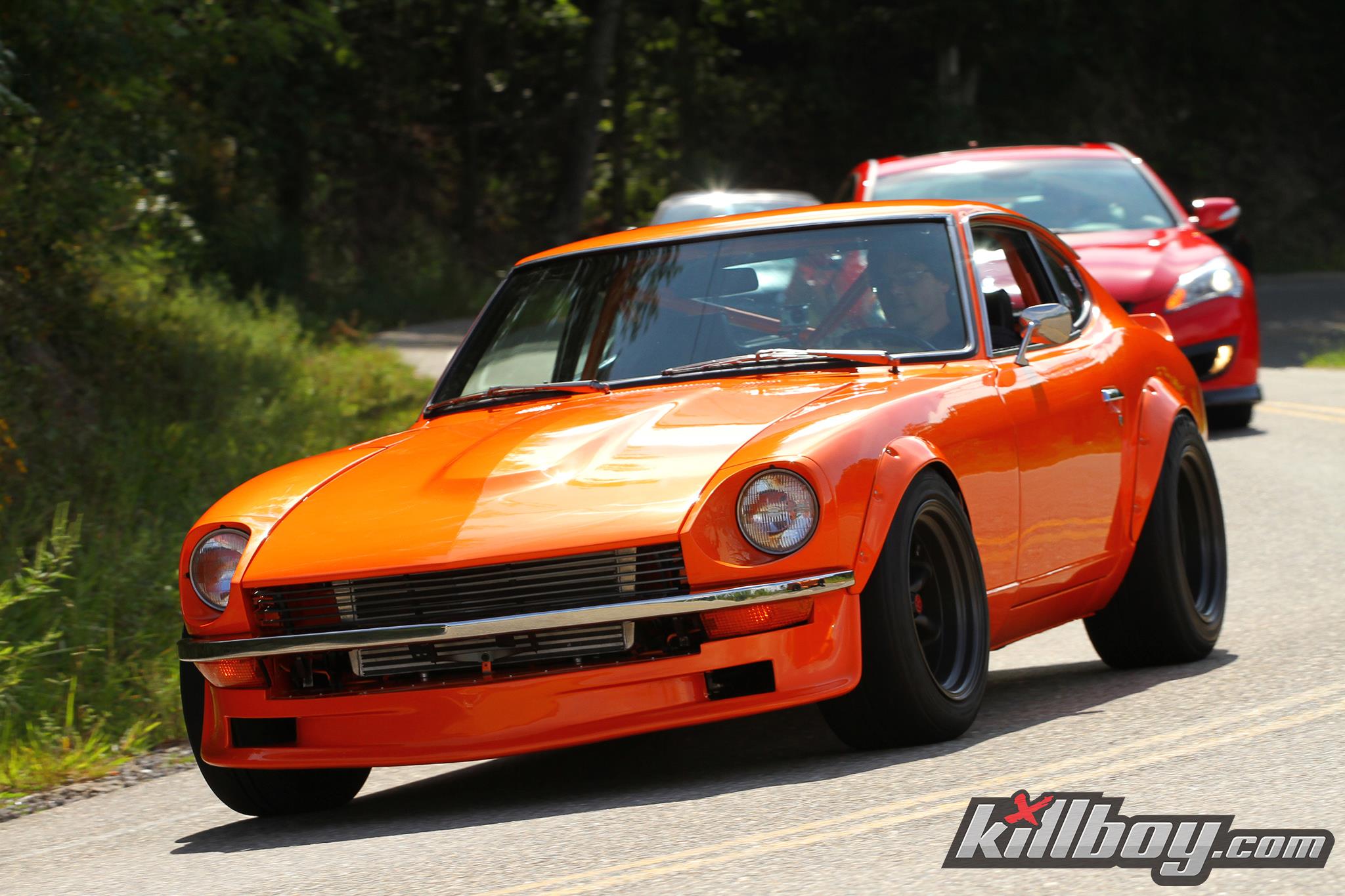 The Car Show provided new and old friends with one last group gathering and a bittersweet ending for some. After the car show, a handful started their long journeys back home, while others explored more of the Smoky Mountain roads and a trip to the casino. That night a small group conjured at the pavilion for more shop talk which brought it all to an end as the rain came in.
NICOclub and the Tunerz Store would like to give a huge thanks to all that attended and assisted in making this a successful event that created new and great memories forever. Be sure to check out the Tunerz Store and NICOclub Facebook pages for event photos, comments and updates.
We're already laying plans for a bigger and better event in 2013. Same time, same place, and we hope to see you there!