Be aware – Scammers targeting car sellers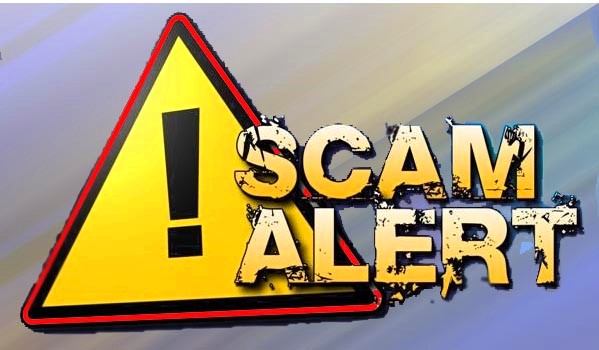 So, you've listed your car for sale on AutoTrader, eBay, or Craigslist. Of course, you'll get the random moron asking, "What's the lowest you'll take?" Or, you'll get the tire-kicker who doesn't have their financing or cash in order… I've even had someone drive clear across town to test drive a car, only to say, "Oh. I can't drive a manual transmission."
Aggravating, but that's to be expected, and just part of the misery of a private party sale.
As an aside, I've learned to take a picture of my phone number and include it with the car photos – this cuts down on a lot of spam.
But here's a new twist: You get a text or email from a prospective buyer who sounds legitimate, and they ask for a VIN check. If you're a smart seller, you've already run a CarFax or AutoCheck and have the results included in your ad, which you politely point out.
The response from the sketchy "buyer" goes like this:
"Can you run a background check from vinautoreports [dot] com or historycheck24 [dot] com or vinleaks [dot] us and forward to my email? If it comes back clean, I'd like to come schedule a test drive. Thanks!"
Here's another one:
"Thanks for sending me AutoCheck. I really don't believe them because I've heard about some bad experience (a sister of mine had accident with her boyfriend's vehicle and it didn't show accident at all, although it has been reported to the insurance company). I'd be grateful if you could get one from usavinscheck [dot] com because it's the most reliable and much cheaper than other reports of this type. I don't want to risk it being bad because if it is then I won't buy your vehicle and I don't need it for later use."
Most sellers are pretty motivated to be helpful and don't want to risk running off a potential buyer. However, it doesn't take a genius to run a Google search on any of these URLs (or parts of the actual email) and find out that they're bogus. In fact, for each one of them, you'll find that they redirect to another site – and that unsecured site is where you're asked to enter your credit card information. Typically, these are hosted offshore, and BOOM – your credit card info is now bundled with lots of other suckers' financial data, for sale to the highest bidder.
…and you thought the dealership was bad to deal with?