Texas-based Viking Speed Shop is a relative newcomer to the market, but the guy behind it goes WAY back to the earliest days of NICOclub. The owner, Alan LaFrance, was a Moderator here in the early days. Through his work here, his numerous automotive projects, his overwhelming expertise with the various SR20 platforms, and his experience working behind the scenes at SPL Parts (also a well-respected name in the Nissan community), he's now branched out to form VSS.
According to Alan, "VSS was started in November of 2013 with the idea in mind that we'd bring old-school customer service and in-depth knowledge to several markets. Our goal is to develop and provide parts that solve problems and at a price point that people can afford and the quality they expect. While there are many great retailers out there we feel that competition is always the best source of innovation and value for the customer."
We asked Alan what makes VSS unique in the landscape of tuner shops and parts retailers. "Part of our value is given for free in the form of educational articles. We hope to arm people with more information to help them understand what goes into a quality part, and when it's necessary to invest a little more." VSS's current tech articles can be found here: http://www.vikingspeedshop.com/tech-articles/
We got an opportunity to check out a small sample of the VSS product lineup. Many of you are familiar with Bella, our RB25-powered restored 1972 240Z, which is also the prototype car for Zpowersteering.com. A VSS turbo blanket and a set of VSS urethane exhaust hangers fit the bill, and are now happily residing as "finishing touches" on the Z-car.
Speaking of the VSS components, let's take a peek at these two parts offerings from VSS. The turbo blanket is substantially thicker and the fastening system is more robust than many others I've encountered. The stitching is impeccable, the weave is smooth and clean, and those of you in the know will recognize the materials used to manufacture this turbo blanket – Check out these pics:
As for the exhaust hangers, the fact that they're such a simple part means they should be easily manufactured, right? Nope. We've installed rubber and urethane hangers that simply weren't right. These are properly-tooled, and once installed, should outlast the exhaust system. (I haven't told VSS yet, but I have enough hangers left over to outfit my newly-completed '68 510 with a set as well!)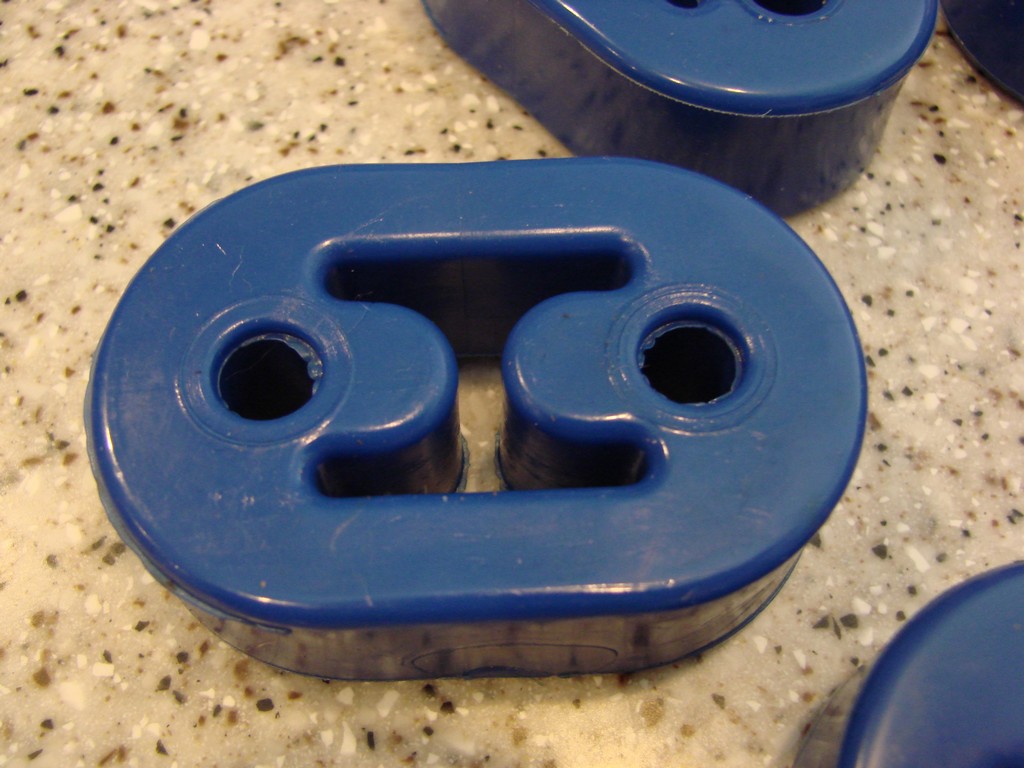 VSS currently focuses on Subaru, but they have an extensive background with several platforms including Nissan's entire lineup of cars since the 1960s. Their experience with Datsuns and Nissans covers 510s, Roadsters, RL411s (Bluebird), 240Z – 370Z, R33s, S13s, S14s, and just about everything else Nissan ever made.
Website: Viking Speed Shop
Email: [email protected]