The culmination of the 510's cross country trip was the just completed leg of the trip from my home in Scottsdale, AZ to Long Beach, CA for the Japanese Collector Car Show (JCCS). You'll recall, I arrived home from Bethlehem, PA just a little over a week ago on October 18th, giving me less than a week to clean and prepare the car for the show. I don't remember working this hard for a car show. I spent over 40 hours in four days, with lots of late nights.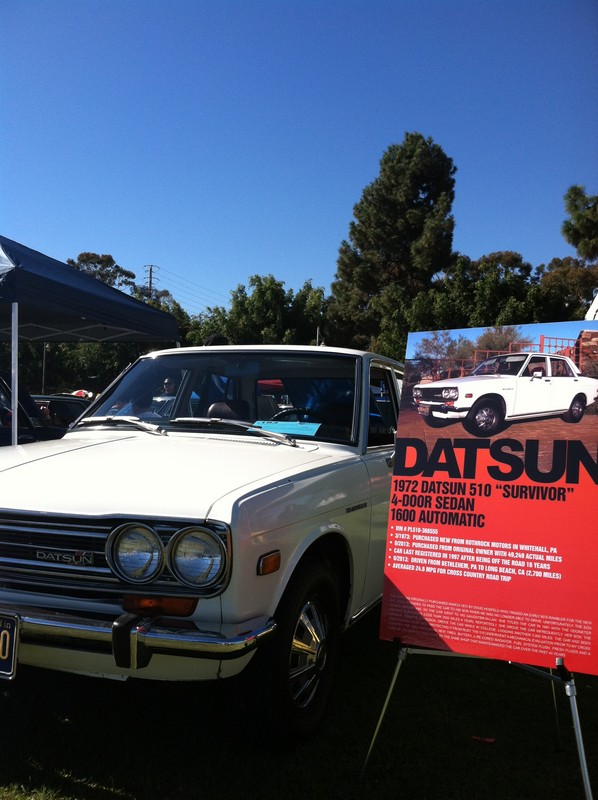 Many of the guys in our local club have male or female names for their cars. During the course of cleaning my 510 the new name for this car became apparent. I'd spent most of my prep time on the outside of the car but the last day decided to focus on the interior. One of the first things I did was get my shop vac out and do the carpets, making sure to reach deep under the seats. As I was vacuuming under the driver's seat I heard a "flump," indicating I'd sucked up something larger than a coin or a gum wrapper. Curious, I decided to open the vac and take a look. Well, clearly the last owner, or driver, was a partier. I discovered a baggie of pot that must have been under there at least fifteen years. Too funny! So… the 510 is now named "Mary Jane" (slang for pot, for you youngsters). Some of the guys in my club commented it was a good thing I didn't get pulled over on the trip, as I would have had a hard time explaining that one.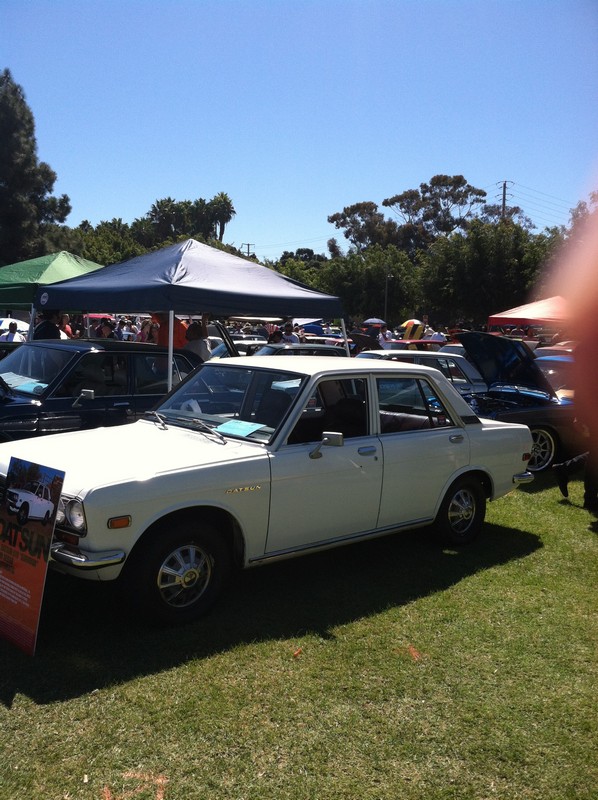 After all the elbow grease the old gal looked pretty good. This leg of the trip I had my wife along in a chase vehicle (BMW 740), in case we had mechanical issues. She's partial to air conditioning when the temperatures approach 90 degrees. I also had several friends driving their Datsuns on the same route. Things started out fine, although I was still having problems with the car running smoothly at lower speeds and there was an occasional miss at freeway speeds. Nevertheless we made it nearly half way to Long Beach (Quartzite, AZ) before the car began running so poorly I had to pull over at a rest area to investigate. The car idled fine in neutral or park but as soon as I put it in gear it died.
By now, I thought I knew exactly where the problem was, but adjusting the points again did nothing to improve things. By this time I was pretty sure I had an ignition issue that would require pulling the distributor and going through it. Unfortunately I didn't have time for that so had to figure out how to limp it back and forth to and from Long Beach. About this time I got a text message from a friend, who was 30 minutes behind us, who said he would stop to take a look. We were both baffled by the symptoms but decided to raise the idle speed and dial in a little more advance to the timing to see if that would give us enough power to keep the car running when shifted into gear. That allowed us to get back on the freeway and continue west, though clearly we had only put a band aid on the problem. We arrived in Long Beach at the show venue about 4:30 PM, in time to get the car in place and everything set up for show day on Saturday.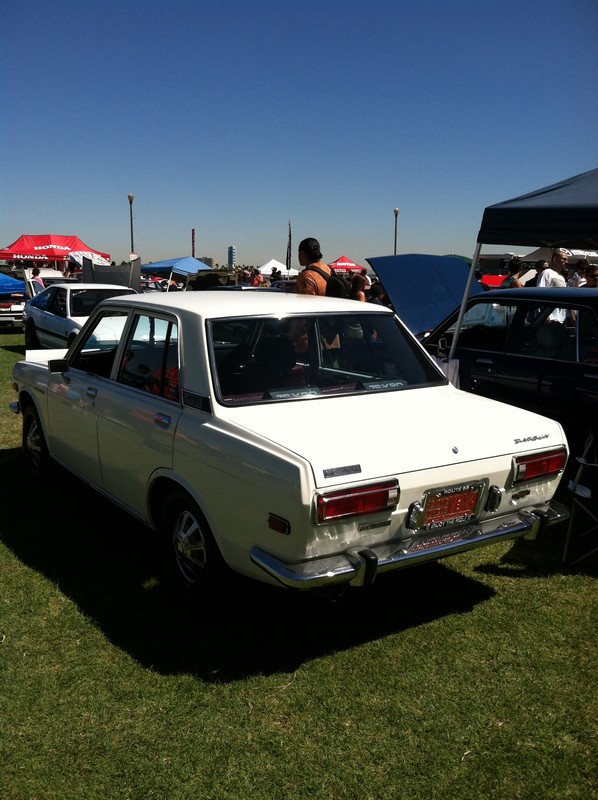 If you're a fan of Japanese collector cars and have never been to JCCS, you've got to add this to your bucket list. The weather was perfect for the show with temperatures in the mid 80's and sunny skies. Along with "Mary Jane," there were two nicer, original/stock 510's and at least another 20 or so modified ones. Though we did not win any awards, we had a great time meeting some of you, who had been following the trip on NICO. The trip home was uneventful with the little car not letting us down.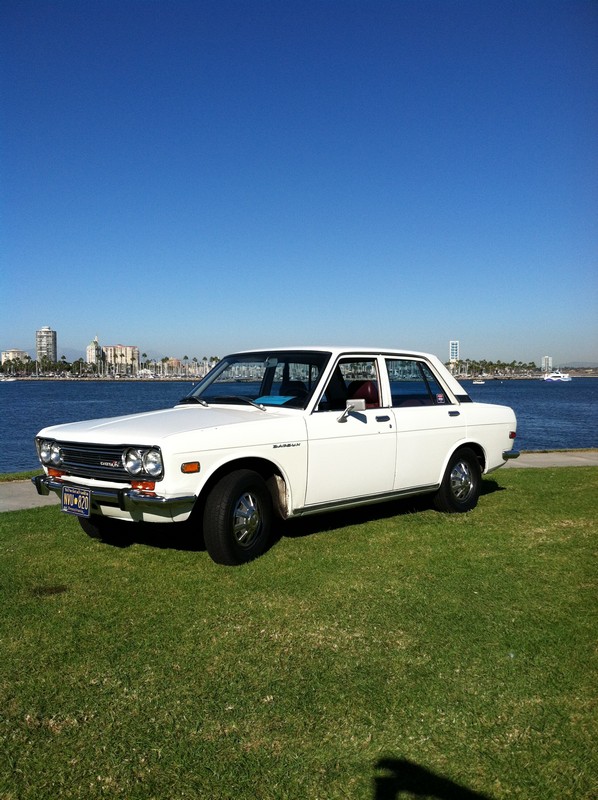 Next weekend we're heading to the Multi-State Datsun Invitational in Williams, AZ, a round trip of 350 miles. After that, I think it will be time to let "Mary Jane" (and me) rest and get acquainted with her new home in Arizona.
As I reflect on this trip I can't help but be impressed with the incredible engineering in our little Datsuns. I've now owned nearly 20, all almost 40 years old. These cars are durable, well built, fun to drive, easy to work on and continue to give those of us not afraid to drive them anywhere, immense joy.
I have to think Mr. K must smile every time he hears another one of our stories as it is he that deserves so much of the credit for helping make them a reality. In just a little over three weeks, a 42 year old Datsun 510, which had been off the road for 16 years, completed a 3700 mile journey, barely missing a beat.
Now, get out there and find a classic Datsun to restore, modify, or just drive and enjoy! Thank you for following along.
Pop in and chat with Randy here: Datsun 510 Road Trip Chat