Anyone who's built a project car knows that they're truly never really done.
One day sitting at home, thinking of what I wanted to do with my 240sx, I had a epiphany to be different. Not just a little different – WAY different. I was dreaming of something not well-documented anywhere. So, I'm here to tell you it's possible.
The project base is my 1993 240sx s13. Honestly, it looks ugly right now. Cosmetically, it's nothing nice to look at.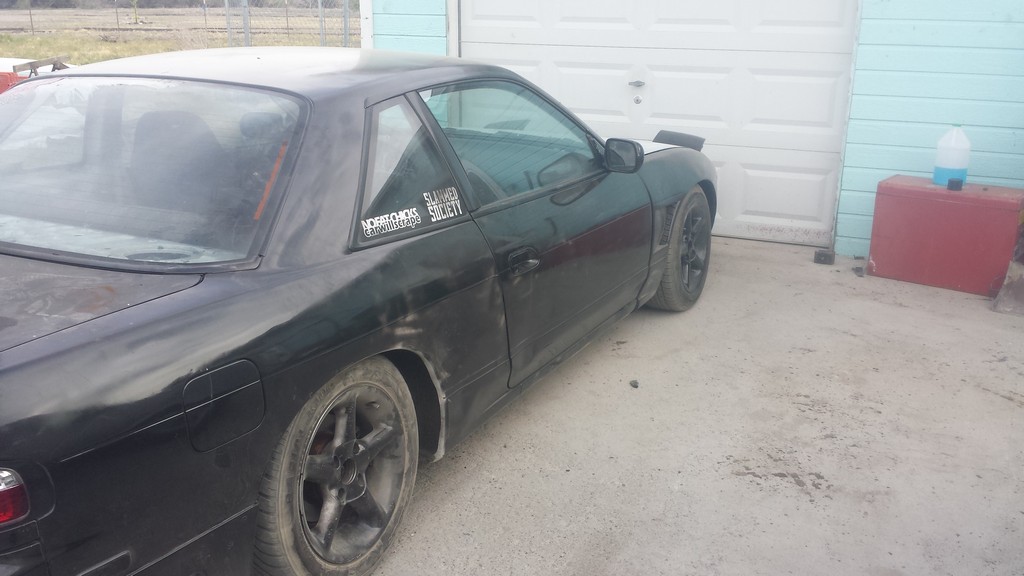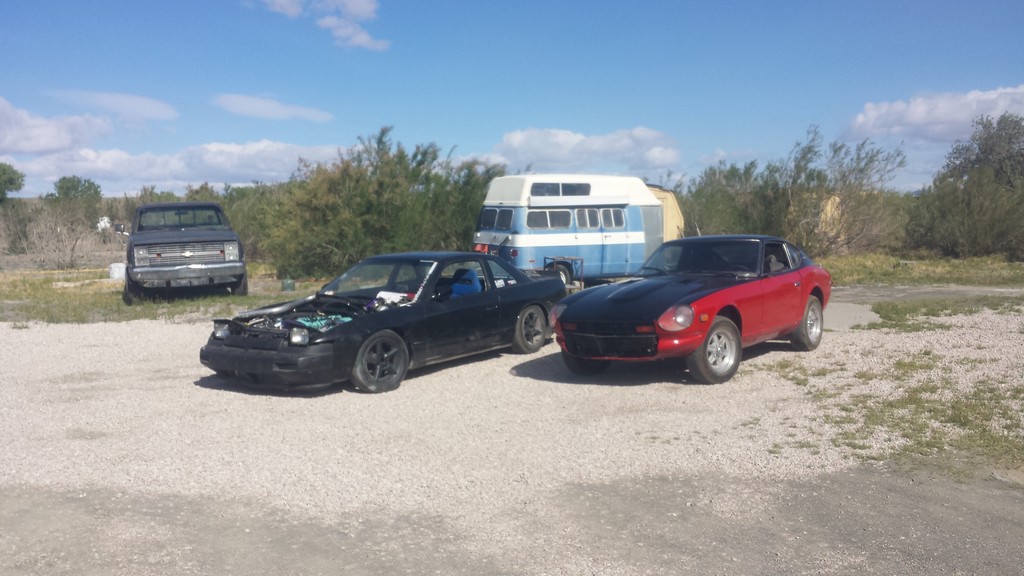 But never mind that. It's what's under the hood that's astonishing.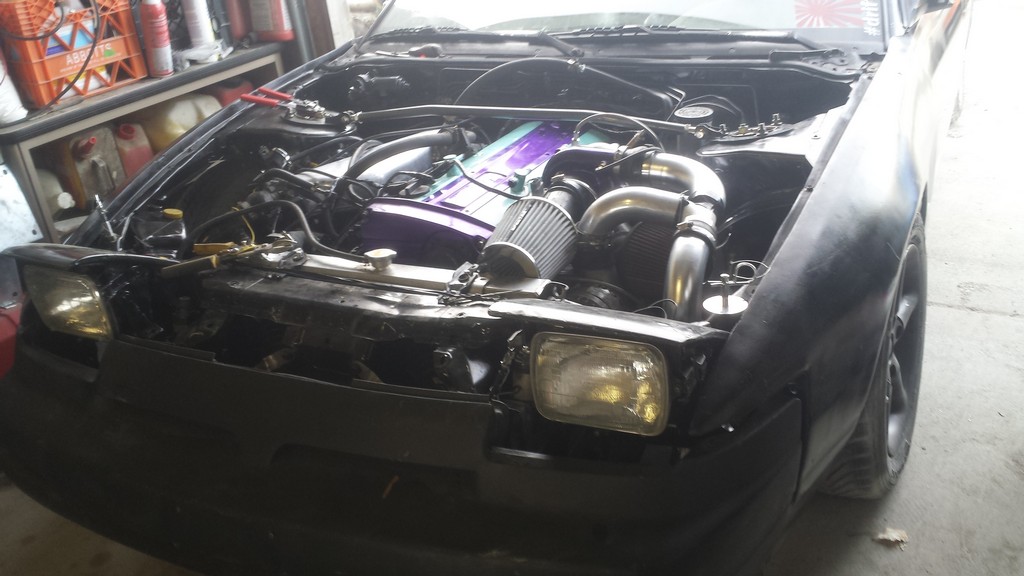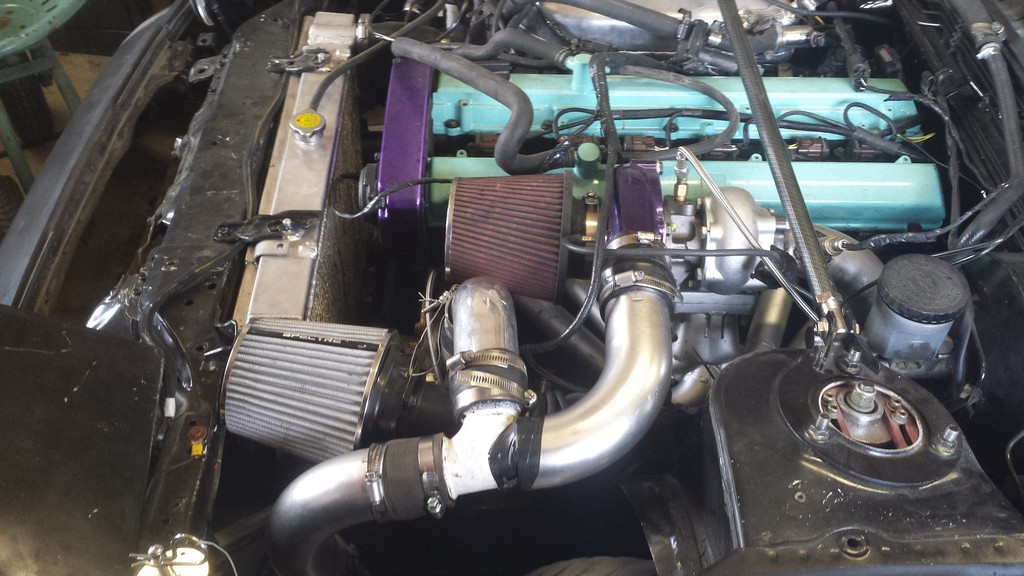 Yes, that's a twin-charged RB20DET, meaning it's supercharged and turbocharged. The project began about a year ago.
It started off with full suspension mods and camber kit that give it a proper stance… nothing new for a 240. The RB20 is equipped with bigger injectors, Walbro fuel pump, Freddy intake, a Wiring Specialties harness, GTS-T intercooler, ARP head studs and gaskets, custom turbo manifold, and much more.
The important things are the turbocharger and supercharger. The turbo comes from JM Turbo. It's an A/R 16/55 rated for 22 lbs of boost. In order to compliment the low end, and eliminate turbo lag, a Novi 1000 supercharger pushes eight lbs constant boost, up to redline.
In total I typically run 14-18 lbs of boost. With a twin-charged setup, the volume produced from the two compressors is what's important – not the pressure. I haven't tracked the car yet, but have steadily improved it after numerous test drives.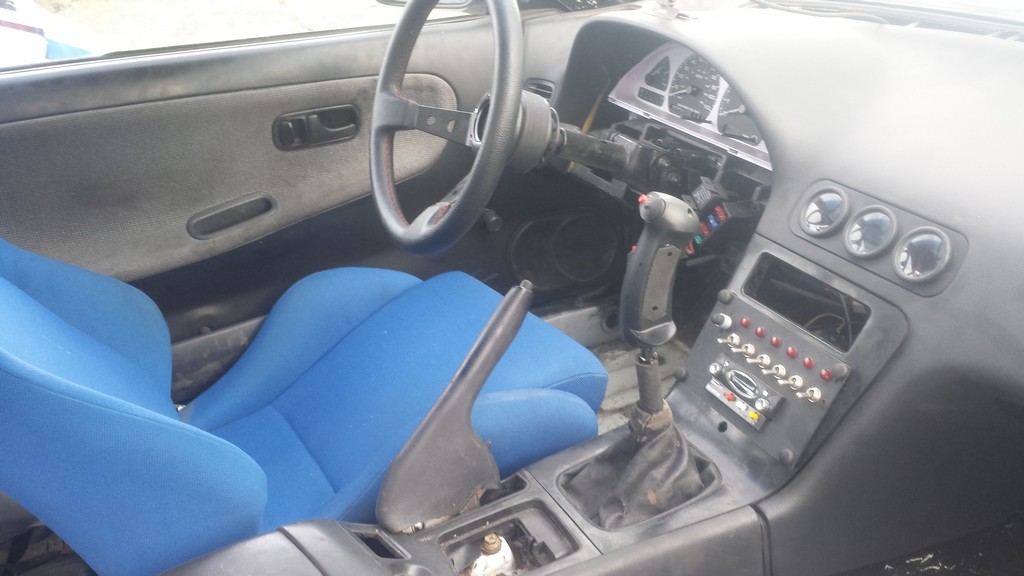 There are many factors to consider with this setup such as blow back and the oil line and boost line. Since most people are curious about the plumbing, here's a little info on it:
A twin-charged system is different because there are two ways of setting it up. You can have them run independently of each other, which is not always a good arrangement. Since your MAF sensor needs to account for every pound of air going into the dual turbos or supercharger and turbo, blowback can become an issue – this is when your plumbing is not sufficently divided to send the boost downstream. If boost is somehow returning to the other compressor, as you can imagine, it's hitting the turbine wheel in the wrong direction, or forcing the supercharger vanes in the wrong direction. At a minimum, you can blow out seals – and worse.
Also, on a setup where you run the supercharger and turbocharger through separate lines to the intake manifold, you'd need to fabricate a Y or a T fitting in the boost plumbing. This would require, at a minimum, a spring check valve so the turbo doesn't receive compressed air from the supercharger turbo while it's not spooling (and vice-versa). With a spring check valve, when boost hits from the turbo, the valve opens and all the air goes into the engine. Complicated, right?
Because plumbing an independent system can be a nightmare, I chose to do a twin-charged setup in which the turbo feeds the intake of the supercharger (with the MAF sensor before the turbo), which of course means the boost is compounded. Usually this is found on diesels with dual turbos. This requires minimal plumbing in most cases. Twin-charged setups are great because the boost from one feeds the other and multiplies it, rather than adding to it. It requires quite a bit of research to set up properly, because not everyone's hardware and goals will be the same.
In addition, cooling and lubricating both compressors can be a challenge. Oil supply plumbing can be complicated because you need to have a oil pump that can supply sufficient oil pressure to each unit. You will need a 'T' from the block to split the oil supply in half, and both lines require an oil pressure gauge. The return is tricky as well, simply because you want it to be as unrestricted as possible. This sounds easy, but by now, there's a lot of hardware under the hood, and a lot of obstructions to work around. On my specific engine, I have a built in return that is about one inch in diameter for the factory turbo. For the twin-charged setup, I am currently running both returns to that line with 1.5″ piping. In the future I will most likely tap my pan and fit a oil line bulkhead to accommodate the supercharger return.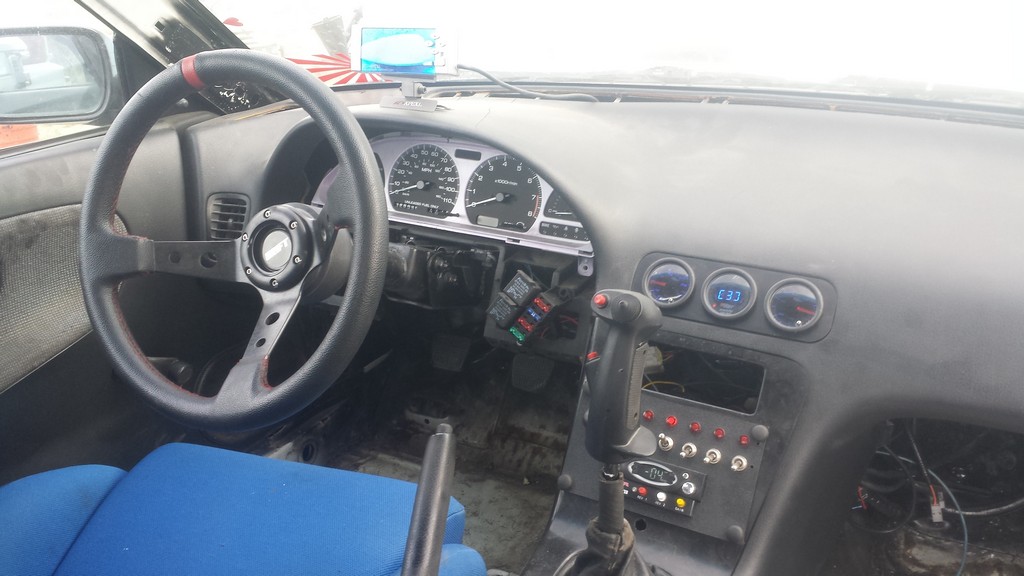 Like any other project that starts with big dreams, it's still a project – and will likely forever be. It's my one of my "pride and joys" that one day I will pass on to someone else to incorporate their touch.
Questions or comments? Here's the place! Twin-charged RB20 S13 Project