Dashcams have become commonplace in other parts of the world such as Europe and Asia, but consumers in the US have been somewhat behind the curve in adopting this technology. Commercial drivers and law enforcement have been the biggest users in North America, but everyday commuters are certainly starting to appreciate the usefulness of them.
This level of technology has been safeguarding the reputations – and insurance policies – of drivers overseas, but one would think in a litigious society such as ours, they'd be nearly mandatory in new cars. No worries – fitting a dashcam to your daily driver can help reduce your insurance premiums and offer you peace of mind if a dispute arises over liability in an accident. For this reason, we're going to highly recommend that you consider buying one for yourself, your spouse, and even your teenage drivers. Rookie drivers who know their speed and travel is being monitored are less likely to engage in risky behavior, and you may even find yourself driving a little more responsibly, knowing you're recording your own driving habits.
NICOclub set up a head-to-head test with three consumer-grade commercially-available dash cams that we observed while at SEMA in November 2015. One of the three cameras (which we will allow to remain nameless) had more issues than we were comfortable with, from setup to formatting to transferring video files. We sent it back, and the manufacturer was appreciative of our feedback. Fortunately, it's a less-popular model, so unless you're really scrounging, you probably won't accidentally order it.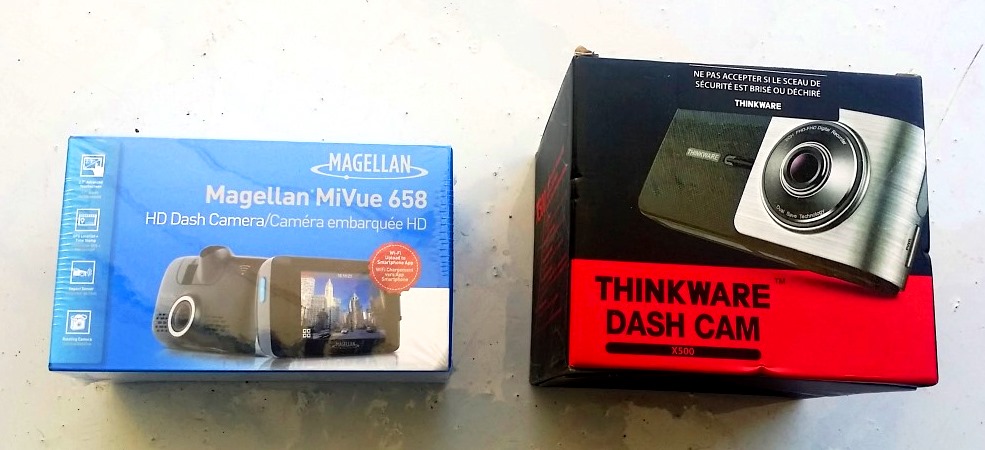 Becky (NICOclub's Business Manager) and I got the cameras and just grabbed one at random. As it turned out, I'm pretty pleased with my choice and she likes hers. We headed out to the garage and installed both cameras – One went in Becky's 2013 MazdaSpeed 3 and one went in my 2004 MazdaSpeed Miata. These cars are our "daily beaters" and endure the bulk of our driving miles, so they were a natural choice for this test. (Yes, we drive Mazdas. We'll save the commentary on the Nissan lineup for another time, but suffice it to say that dollar-for-dollar, Nissan didn't offer anything with this much bang for the buck in 2004 and 2013. Enough said.)
About the cameras
Both cameras feature a 2.4 megapixel lens with a 140 degree viewing angle, and both record in 1080p full HD. Both cameras have a 2.7″ screen for aiming and monitoring camera activity, as well as manipulating the settings and menus. Both cameras utilize loop recording technology, which means that as soon as the memory card becomes full, the oldest recordings are overwritten. Theoretically, you could go years without needing to remove the camera or the memory card unless you had an incident. Becky's 'errand-running' travel created a greater number of individual video files, due to more frequent on/off cycles, whereas my travel was continuous and resulted in fewer files (of longer duration).
Both cameras utilize on-board GPS which means the footage will be played back along with your exact location, which makes for great evidence if needed. Both cameras offer full HD recording at 30 frames per second, as well as image stabilization. Both provide an impact sensor and parking mode, which is great for monitoring your car while it's parked. Someone bumps into it in the parking lot, you'll have a clear view of the offending motorist (as long as they're towards the front of the car). Neither unit has a spectacular user manual, but I've come to expect that with consumer electronics. If more electronics companies would hire an English-speaking technical writer to revise their manuals, they'd be much more helpful (I'm available for hire.)
On with the test! This dashcam shootout was a really tough one. Both cameras are quality units for the price, and you can't go wrong with either one. As you'll see, these two units are pretty evenly-matched, with only minor differences. They're even priced almost identically!
Thinkware X500 (installed in a 2013 MazdaSpeed 3)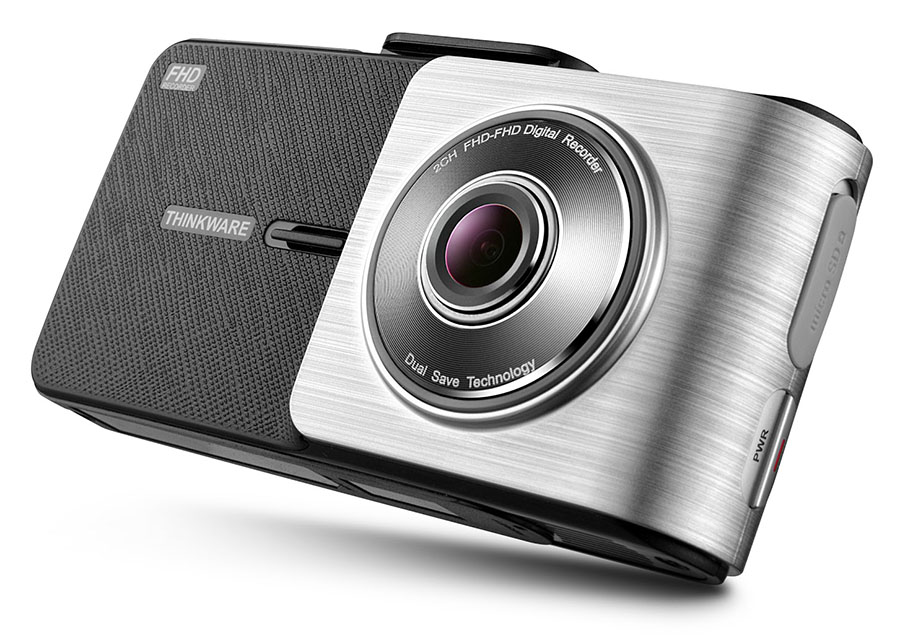 The Thinkware X500 is a compact, handsome unit that was super-easy to install. Insert the supplied power cord into your cigarette lighter (charging port, for those of you under 30), tuck the cord in along the underside of the dash, the A-pillar, and across the top of the windshield, and attach the camera with the heavy-duty 3M foam adhesive. We're not certain yet whether we prefer this method of mounting, as opposed to a suction mount. The 3M adhesive doesn't allow for repositioning, but may wind up performing better in Phoenix's 180-degree summer interior temperatures. A thoughtful design feature: The X500 has all its connections on the top, to keep the cords routed neatly and out of the way.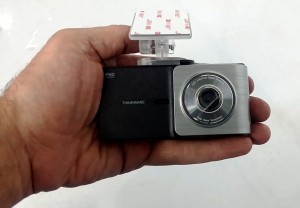 One small item of note: The Thinkware unit has a brushed aluminum and chrome trim plate across about half of the front of the camera, so it's a little less discreet than the MiVue. Becky already suggested adding a piece of black vinyl wrap material to allow the camera to "hide" behind the windshield tint. Another unnecessary feature, in our opinion, was the circular LED lighting around the camera lens… You can turn it off, but it's really just an enticement for theft.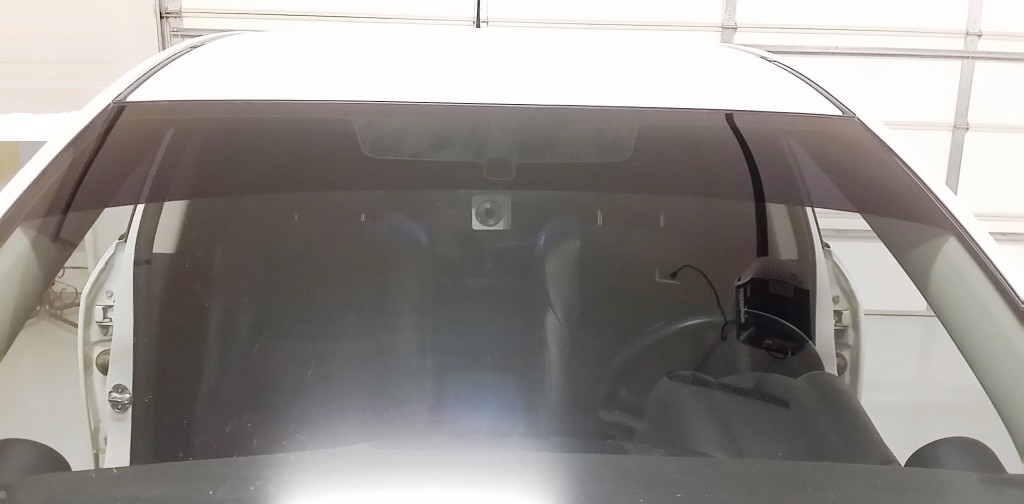 According to Thinkware, their dash cams are quite different than others currently on the market, as their premium models come with more features (in addition to the standard features like continuous looping and G-Sensor). In the case of the X500, it comes equipped with a Sony Exmor image sensor, speed and red light camera alert, and can be outfitted with an optional rear view camera and hardwiring cable (for parking surveillance mode). You can also enable the available Road Safety Warning System that provides audio and visual alerts for Lane Departure Warning (LDWS), Front Collision Warning (FCWS) and Front Vehicle Departure (FVDW). It detects road markings and gives voice warnings to the drivers if the vehicle begins to stray from its lane or when a crash is imminent. We disabled these features, because, well, Becky's a damn good driver and doesn't need an electronic nanny. NOTE: If you're interested in the speed and red light camera alert features, here's what we know: The system actually works by tracking the coordinates of red light cameras and speed cameras via the GPS tracker, and uses the same database that Garmin uses for their GPS navigation units. When the dash cam detects that the vehicle is moving towards a specific camera (in the same direction as the camera coverage), it will set off an alert. The location data is written into the firmware, which is updated regularly on their website (www.thinkware.com/support/download) with a lifetime subscription.
Here's another daytime clip of the Thinkware in action:

The Thinkware interface uses buttons rather than a touchscreen, but it's very intuitive. I'm not much for reading instructions, and I was able to figure out and breeze through the settings in moments. At startup, the X500 greets you with "Continuous recording starts now" in a friendly voice, letting you know you're ready to roll.
Nighttime clip:

The X500 comes with a 16GB micro SD card, which provided (in our test) roughly 3 hours of continuous recording, as well as about 30 individual 5-sec "event" recordings (which are triggered in the event of an impact). This is handy in case there's an accident, but we found we had the sensitivity set a little to high – the Speed3's track-oriented suspension caused the event mode to trigger frequently, over large bumps. We'll turn it down for future use. Still, it gave us an opportunity to look at some footage we might have otherwise recorded over. Here's another clip that will help you get an idea of the X500's capability:

Another cool feature we discovered, right before publishing this review: If the power is turned off accidentally due to a crash, battery failure or the power cord being disconnected, a fail-safe recording feature will preserve the recordings.
You can get the Thinkware X500 for under $200 here: Thinkware X500 Dash Camera
Magellan MiVue 658 DashCam (installed in a 2004 MazdaSpeed Miata)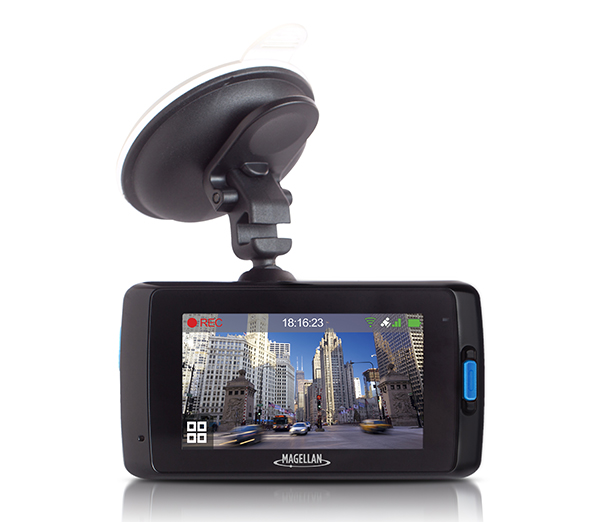 The MiVue is also a small, discrete unit (but shaped differently than the Thinkware X500). It's black, with rounded corners, so it disappears behind a windshield tint strip.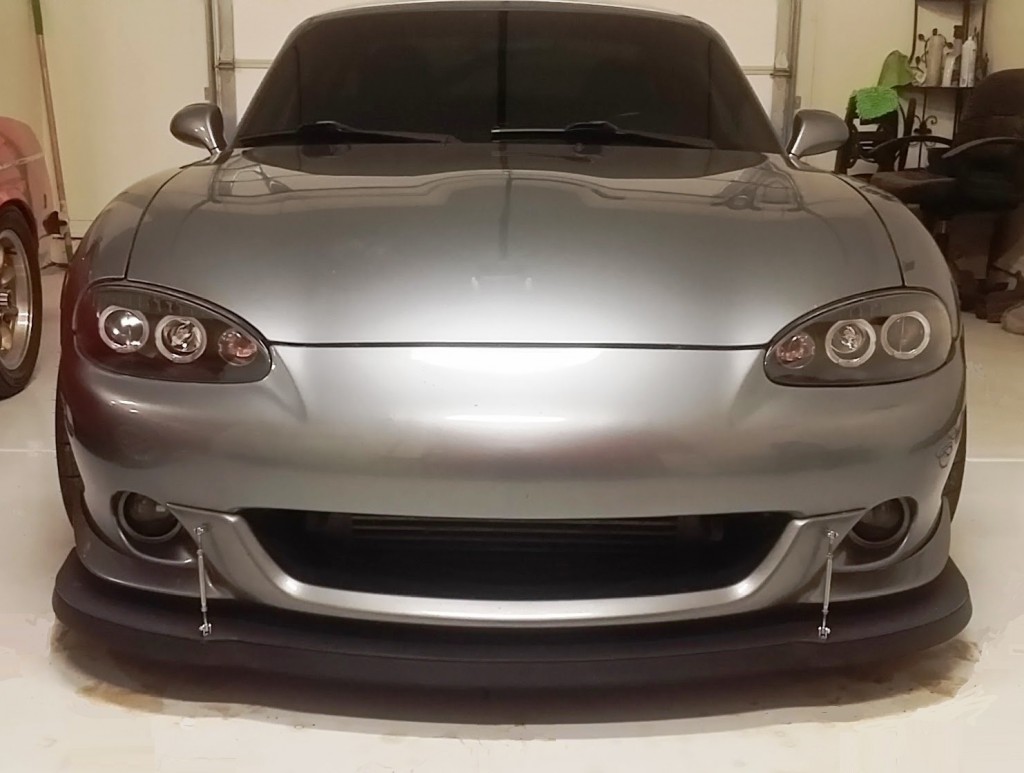 There's no shiny bits to ruin the stealthy appearance, and the unit feels solid and well-constructed. Installation was similarly easy, as the power cord connects at the top just like the X500. The camera mounts with an articulating arm and a strong suction mount, which we'll have to assess once the brutal heat of summer arrives.


The power cord is 'locked' in place by the camera moutnt assembly, but there's really no reason to remove it once installed. NOTE: Before you install your camera, test your power outlet. On some vehicles, the power outlet remains 'hot' with the ignition off, and others require the key in the ignition. If you want to utilize the parking monitor function on either unit, and your car is like mine in that the power outlet is 'off' when the car is off, then you'll want to hard-wire the camera to a 12v power source.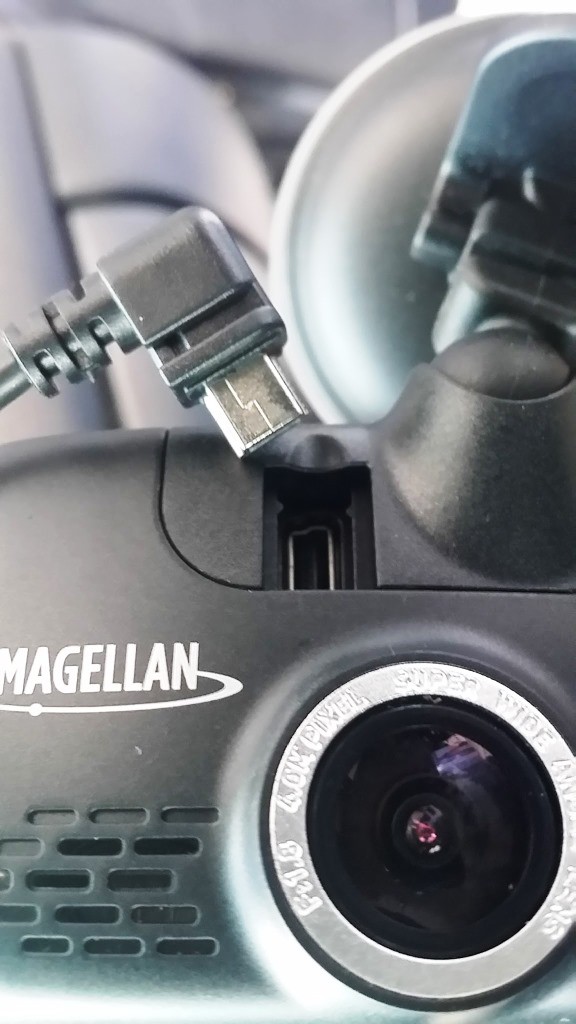 The MiVue has some pretty cool features of its own. Boasting WiFi capability, this model lets you connect your smartphone to your dashcam to download, view and maintain your videos. You can grab the free MiVue smartphone app, which downloads quickly and is easy to use. Keep in mind, downloading video files via WiFi to your phone takes a few minutes, so you may prefer to just pull the SD card and run it directly from your computer. The interface on the MiVue camera is a 2.7″ touchscreen that's wonderfully user-friendly. It's more "icon-based" than the Thinkware's menu-type interface, and just seems "simpler" to use. I'm not fond of too much gadgetry and fiddling, so I was really pleased with the MiVue's plug-and-play simplicity.
At startup, there's a friendly "Welcome" to let you know the system is functioning. While driving, your GPS-determined speed can be displayed on the screen. I was happy to find that my speedometer reads about 4mph slow at 80mph. Just like the Thinkware camera, the MiVue has a built-in shock / impact sensor which automatically locks the recorded video footage, location data, and date/time information prior to the incident, providing an accurate record of the incident. Because my car is lowered on coilovers and equipped with urethane bushings, I turned the shock sensitivity all the way down (to avoid triggering the shock sensor on every bump in the road). Here, we are testing the unit in Parking Mode in our garage:

I have a 2-hour commute in the morning, and about 1.5 hours home in the afternoon. The included 8GB microSD card is good for about 2 hours of travel, so if you have a lengthy commute like mine, you'll want to grab a larger-capacity card – they'll both accept up to a 128GB card! (I just ordered a pair of 64GB cards here: Dashcam 64GB micro SD memory card)
The video quality is great, with crisp and clean rendering. As a side note, if you're planning on using your video as defense in an accident case, you'll want to make sure you weren't speeding at the time, as that can impact your claims of innocence. You'll also note the GPS coordinates, which can be used to extrapolate average speed. Just be aware!
Here's a clip of a portion of the commute, so you can get an idea of the quality:

Since I'm only catching my commute, I didn't run any nighttime footage. However, be advised that a camera can only see what's illuminated, so picking up objects or movement in the dark is going to be a challenge for a consumer-grade camera. Fortunately, license plates and street signs are reflective, and can be pulled from the video in most case with a little effort.
You can get the Magellan MiVue 658 for around $200 here: Magellan MiVue 658 Dash Camera
We hope this review has been helpful! We'd like to thank Magellan and Thinkware for their assistance and generosity, and we encourage you to support the companies that support NICOclub!