My name is Nick (95maxrider on the forums) and this is the story of my 1996 Infiniti I30. I bought the car in my senior year of high school in 2003 as a replacement for my automatic 1995 Maxima. The I30 was a base car with no sunroof or Touring package, but it had the manual transmission that I desired, and I liked the gray leather interior. Since then, it's had a few suspension and stereo setups, but it wasn't until I got a "real" job that I was able to do the things that I had always wanted, but didn't have the money. A smarter man might have sold this old thing and gotten a proper car (E36 M3 or S2000 comes to mind), but I wanted to finish what I started. I wanted to make the best A32 I could, and more than a decade later I think I'm pretty much there.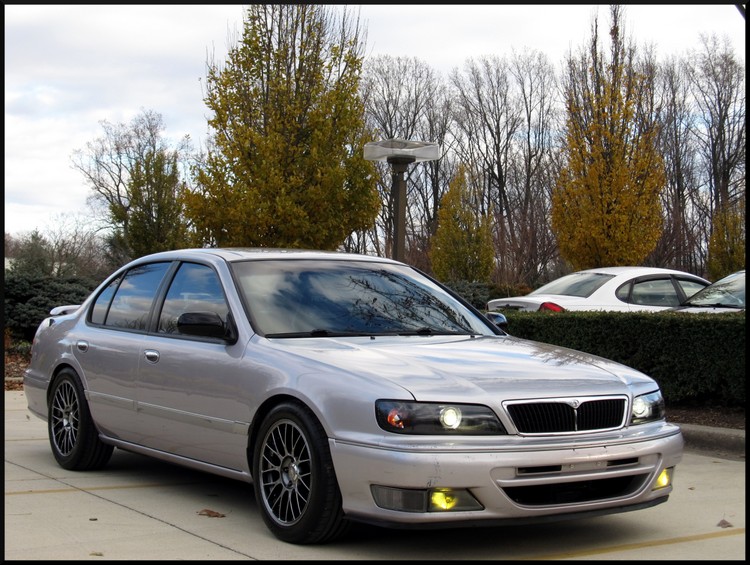 Throughout my time in school I was into drag racing, so I focused my money and energy on making the car go faster. For a time I ran a nitrous setup (65 shot) and had some drag slicks, but after going through a transmission or two, some clutches, etc, I came to the realization that this car wasn't meant to drag race. I sold the nitrous stuff and focused on making the car handle a little better.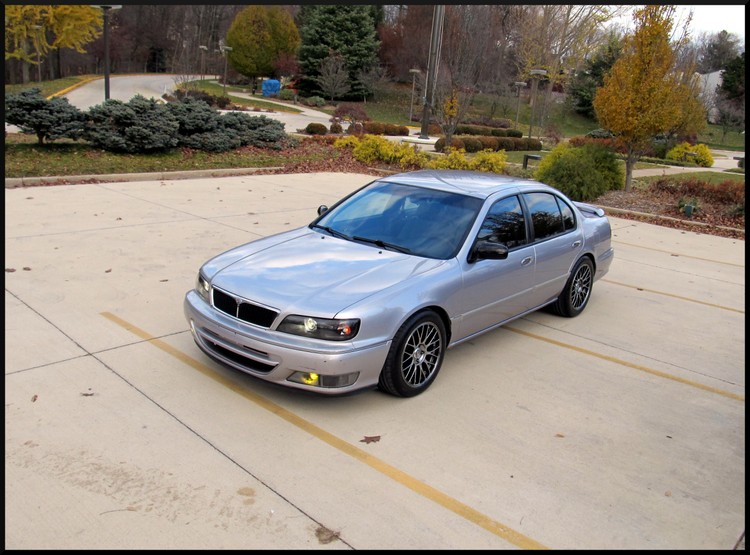 After school I got into auto-x pretty heavy, and that's when the car started going in a different direction. I got my first set of proper summer tires and went to town. By this point I had swapped in a motor from a 2000 Maxima (VQ30DEK) and was putting down about 210 whp and had a Q45 caliper/Cobra rotor big brake kit. Motor mods included an intake, Pathfinder throttle body, JWT ECU and a y-pipe. I was beating most of my friends at auto-x, and even won a few trophies at local BMW events, but I wanted more.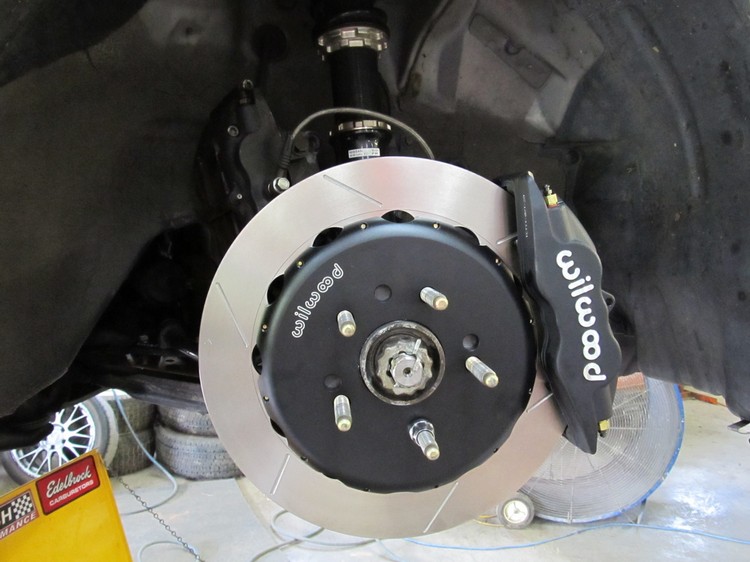 One thing that always bugged me about my car was the exhaust note. It was very raspy with no catalytic converter and a y-pipe, even going through a stock muffler. A set of used Cattman equal length headers cured that problem and really made the car sound more like a G35. A 2.5" b-pipe and G35 sedan muffler later helped it breathe better and sound meaner without being annoying. Unfortunately, the headers are designed differently than the y-pipe setup, so they didn't allow me to keep my BlehmCo lower tie bar on the car.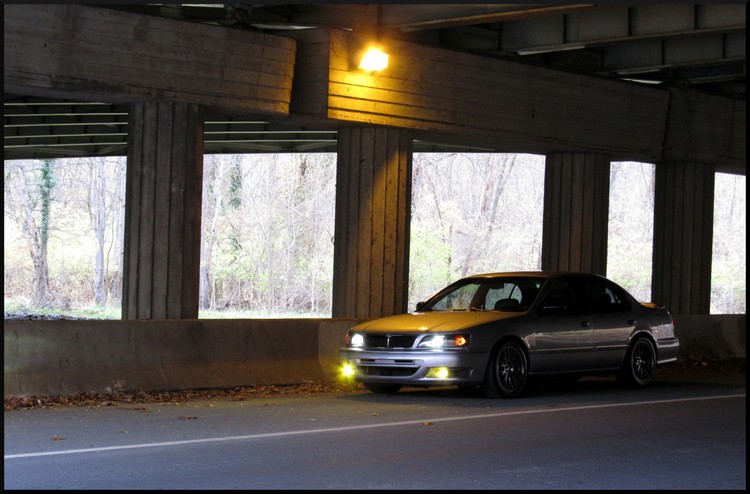 A new shop in Georgia called 2J Racing came up with a nice mod for the B15 Sentras that just happened to work on the A32. They decided it would be cool to convert the rear suspension from a Scott-Russell Linkage to a panhard rod, thus lowering the rear roll center to be much closer to that of the front. I was the second A32 to get this done (out of 3 that I'm aware of), and I was still on Konis/Eibachs back then, so the panhard made a huge difference. The car already had a Progress RSB, but this helped keep the rear of the car from rolling even more, and really helped keep the car flat, with no penalty in ride comfort. Unfortunately, it uses metal rod ends and they make a fair amount of clunking noise, so it's best to keep them greased up.
Here's a before and after pic, so you can see the different rear suspension setups.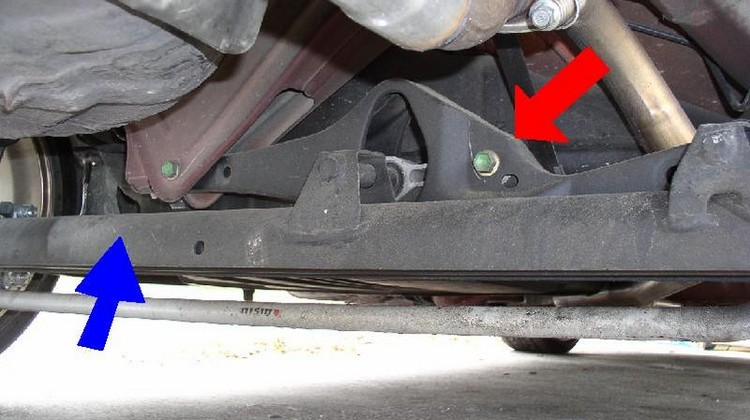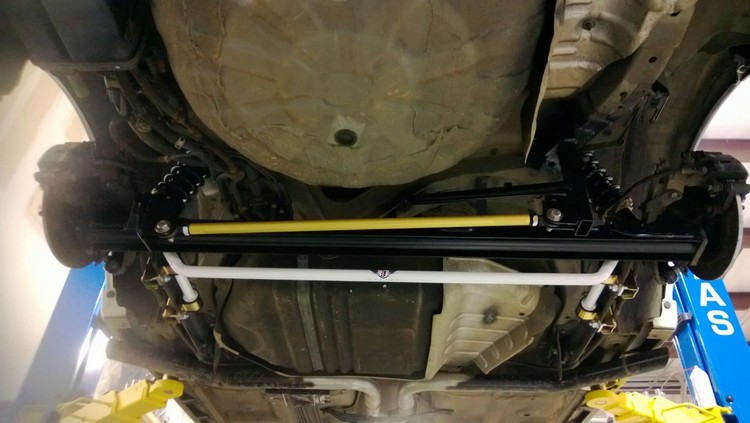 A year later, I decided it was time to get some coilovers, so I had 2JR order some custom BC Racing units with 9k F / 8k R springs and auto-x specific valving. As I did the previous year, I spent a few hours playing around on the Tail of the Dragon on my way down south to their shop from DC, and left with a huge grin plastered across my face.
One of the first things I did to my car when I bought it was to have Stage 1 and 2 Warpspeed subframe connectors welded onto the frame. They really improved the ride quality and made the car feel a lot more solid going over imperfections in the road. It was with this in mind that I had a set of fender braces made. After those were welded on, the front of the car felt even better going over rough spots, and I was very happy I had them.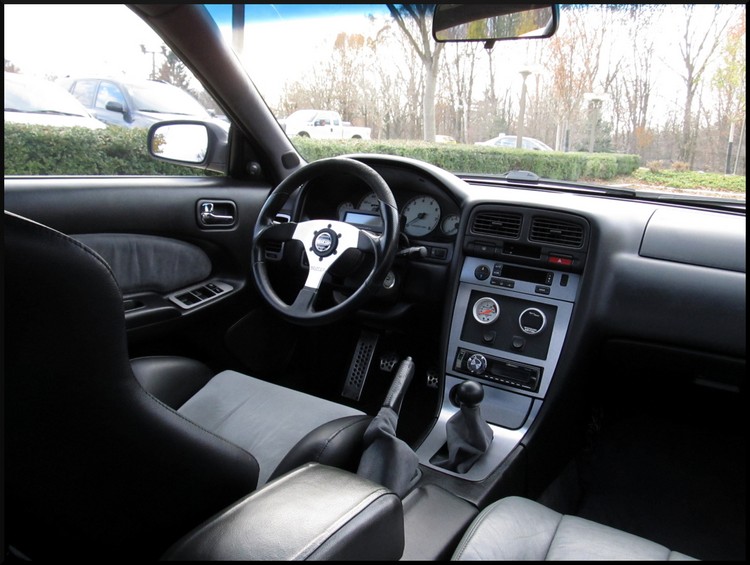 I have always been into music, and having a nice stereo has always been important to me. The car has been through a few setups now, and I'm finally completely satisfied with my stereo. One thing that really allowed me to choose the proper speakers (for the front doors) was the custom made speaker adapters my good friend Patrick made for me. They are 3/4" PVC material cut to fit my speakers, and they space the speaker far enough out from the door to ensure the windows can roll all the way down. I tried the cheap plastic ones you can buy on Ebay, but the cutouts weren't big enough for my speakers, and they were just really cheap and flimsy. After seeing how helpful his adapters can be, I decided to join him in making them. Patrick makes them for any Subaru (check out www.SubaruAudio.net), and I am now making them for pretty much any Nissan with 6.5" speakers. I can make them in either 1/2" or 3/4" PVC, with any speaker cutout size you choose. Send me a PM or email me at [email protected] if you would like to know more!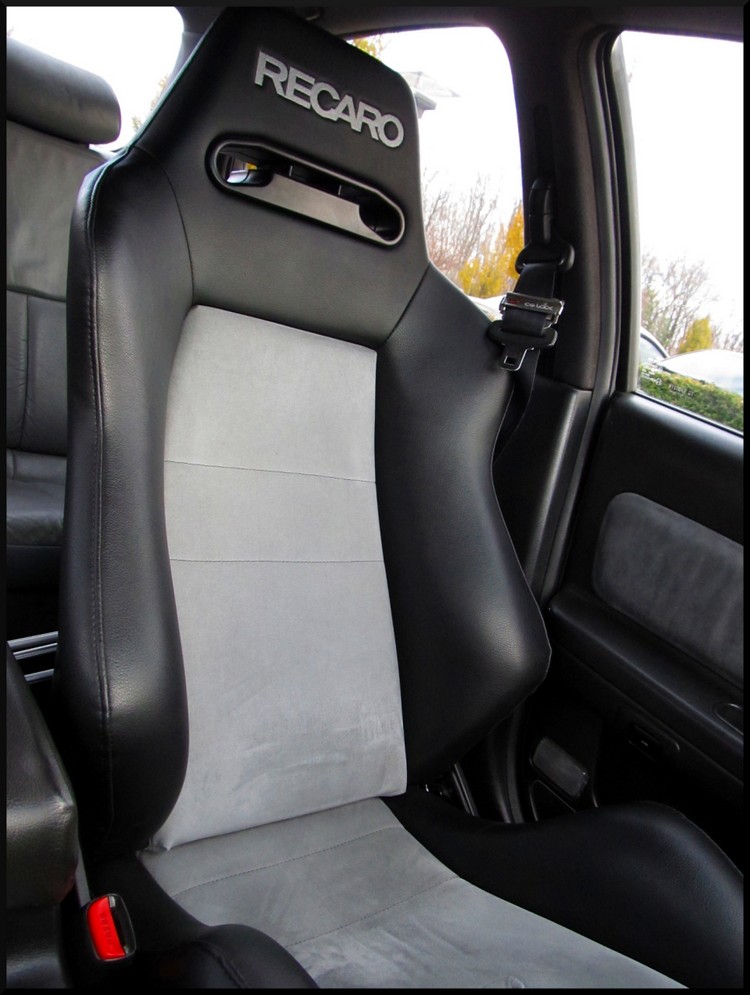 As I got more into auto-x, I wanted to try racing with the big boys at SCCA. Unfortunately, due to their somewhat nonsensical rules, my subframe connectors put me in the Prepared class with full-on race cars, instead of Street Prepared where I might have had a chance of being competitive. So, I decided to go full crazy and got a set of Hoosier A6s. Good god are these things fun! They allow the car to do things I never thought it could, and when combined with the big parking lot the SCCA uses, I was suddenly going much faster than in previous years on street tires and in smaller parking lots, hitting almost 70 mph in fast sections.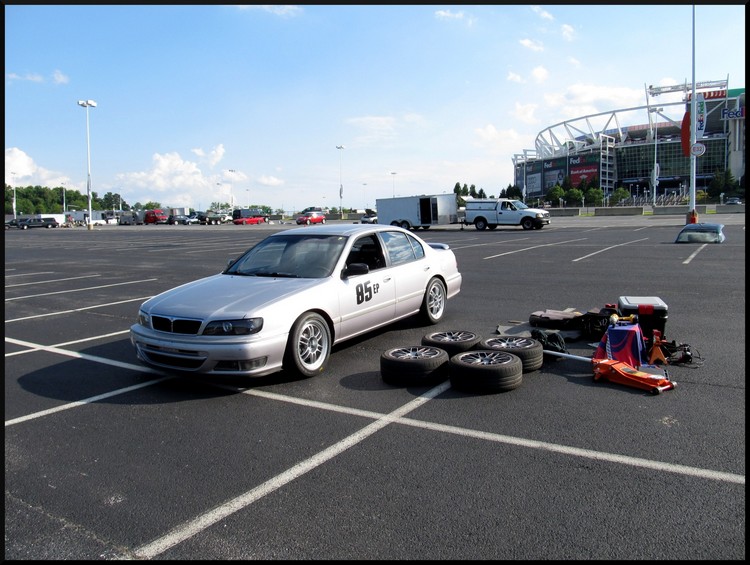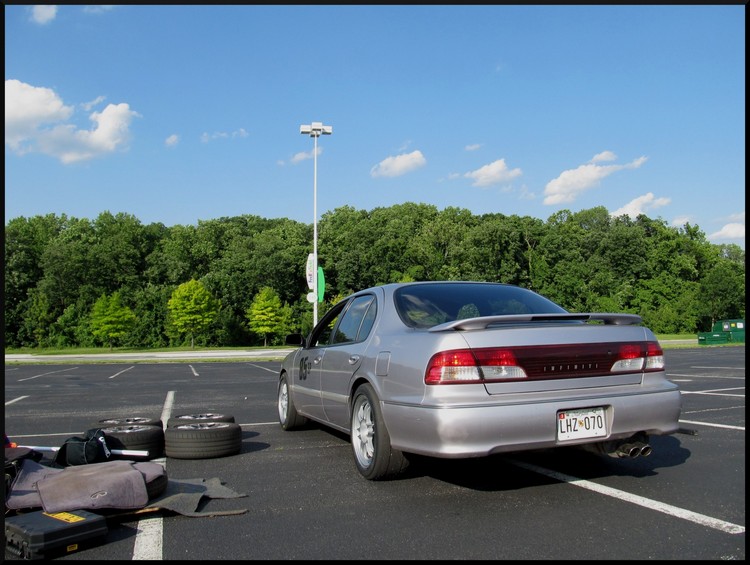 I have taken the car to Summit Point a few times, and it has held up quite well. To ensure my money wasn't wasted with day-ending brake fade, I picked up a set of Carbotech XP8 track pads. These things are superb! One day I did four 20 minute sessions, and never once felt any brake fade. With my oil and power steering coolers on the car, I felt like I could have just kept going all day! Last year, 2014, was a rough one for the car. I felt like the chassis and brakes were able to handle more power, so I picked up a 3.5 motor from a 2002 Maxima that had already been swapped into my buddy's old 97 Maxima.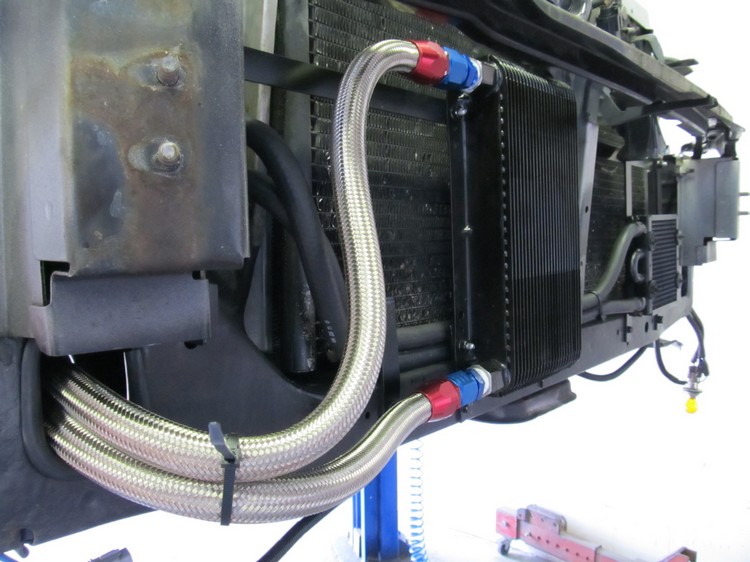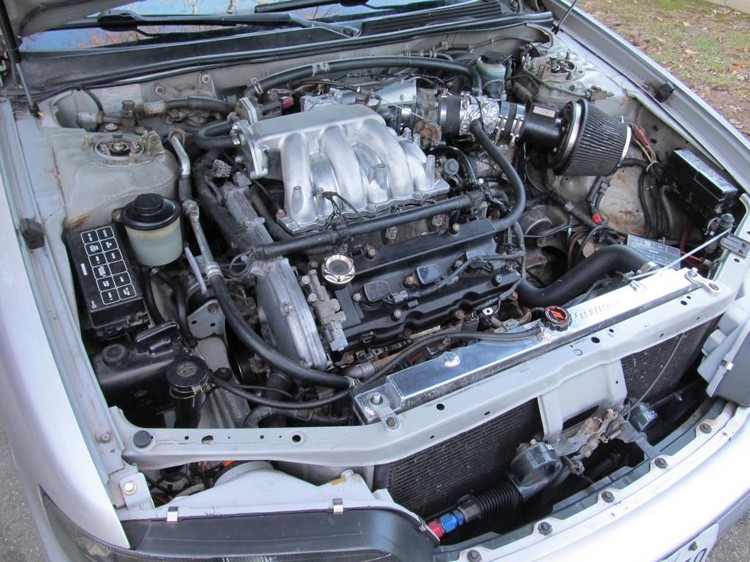 Unfortunately, due to wiring issues, problems compounded and I was without the car for the entire racing season. Thankfully, the car is up and running now and I'm getting it ready for a Nistune ECU and tune. I'm shooting for 250 whp, which should be easily obtainable since the motor previously dynoed at 242 whp on a restrictive 60mm TB. That will come out to about 300 hp at the crank, and with a curb weight around 3100 pounds, this old girl should scoot!
This car has been through a lot, and there's lots more to come. Sure, I could throw more power at it, but FWD only takes so much without fighting back, and I like to keep things relatively simple and reliable. I'm hoping that in 2015 I can just enjoy the car and race the crap out of it without having to do much work. It's so much fun having people come up to me after races and ask me 1) What is it? and 2) Why is it so fast? I'm right with competitively driven E36 M3s at auto-x, and I'm hoping to go up against a few at Summit Point this year as well. I have a feeling I'm going to keep this car as long as it will let me, because we've been through so much and it is just so much fun to drive. I couldn't have done this without the help of my friends on the Maxima forums, so I must thank all of them for helping me make this car what it is!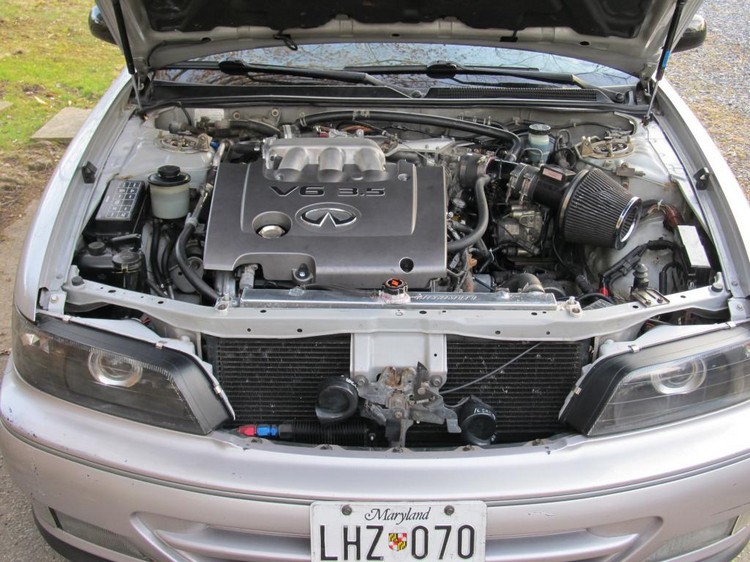 If you'd like to check out the modifications list for Nick's I30, click here!
If you've got questions about Nick's build, or just want to discuss, click here!