Applied Vehicle(s): 2003 Infiniti G35

Difficulty Rating:

Estimated Labor Time: ½ hour
Written By:

tollboothwilley

Estimated Total Cost: $35.00
Find related tutorials and information on your vehicle in NICOclub's G35 Forum and G37 Forum
Symptoms:
Wipers not going full range of motion and/or wipers smack down to rest position with loud thunk.
Reason:
Link assembly arms have breakaway plastic to protect motor from burning up due to excessive use or heavy loads (as with snow).
Tools Used:
-socket wrench with 10mm and 14mm sockets
-flathead
-pliers/vicegrip/channel locks
Required Part:
28841-AM600
for 2003 G35 Sedan
Remember, mine was the lower link, and there are two. Make sure which one is bad.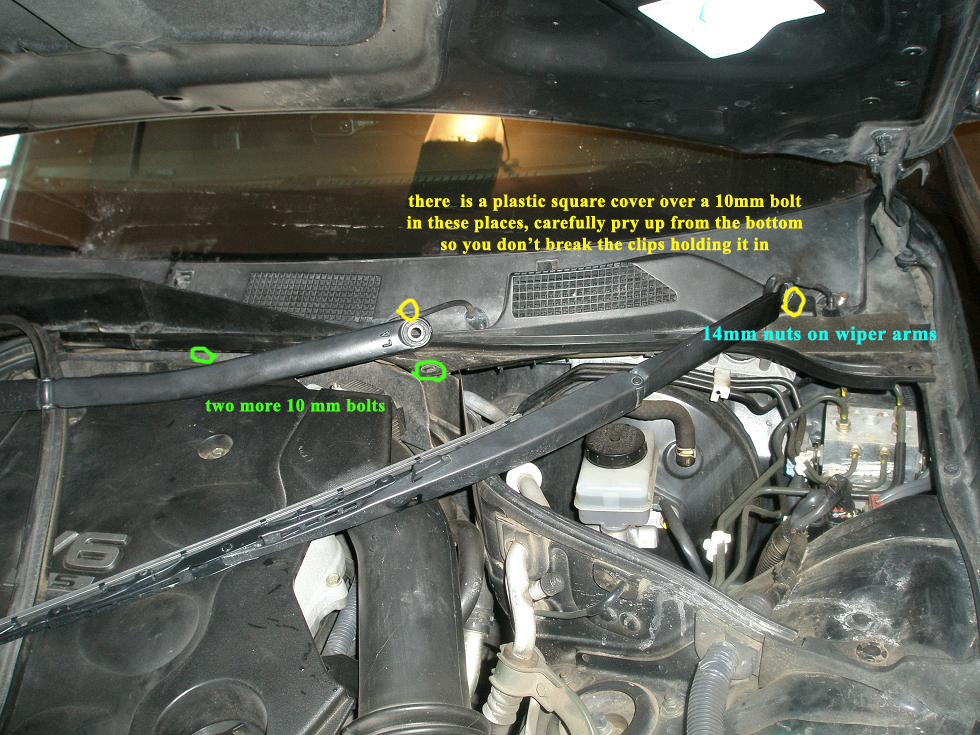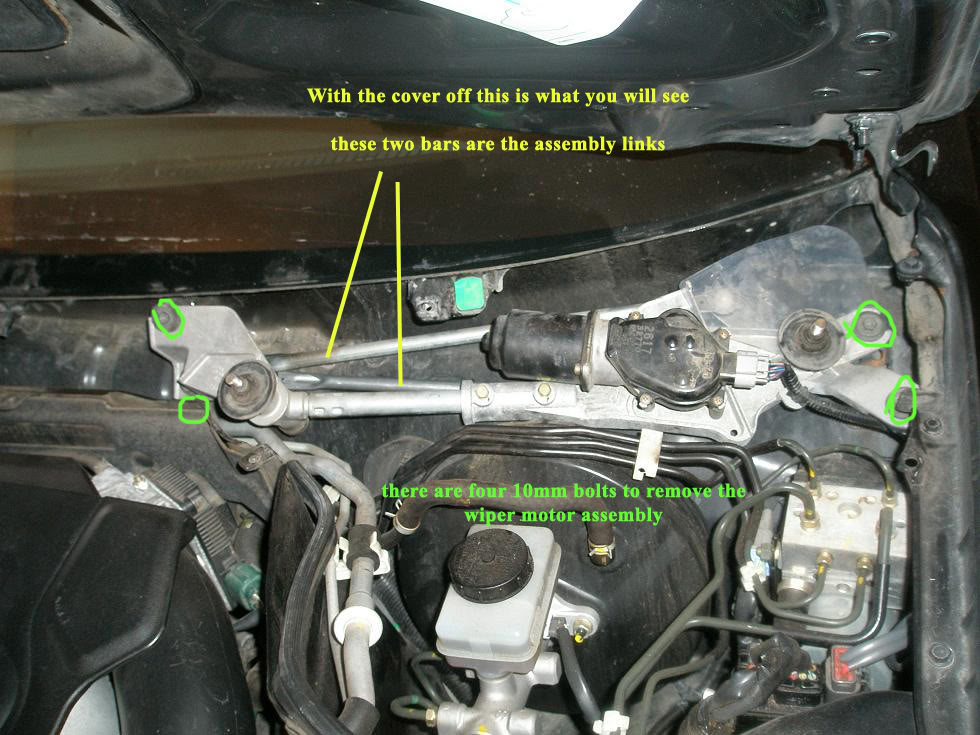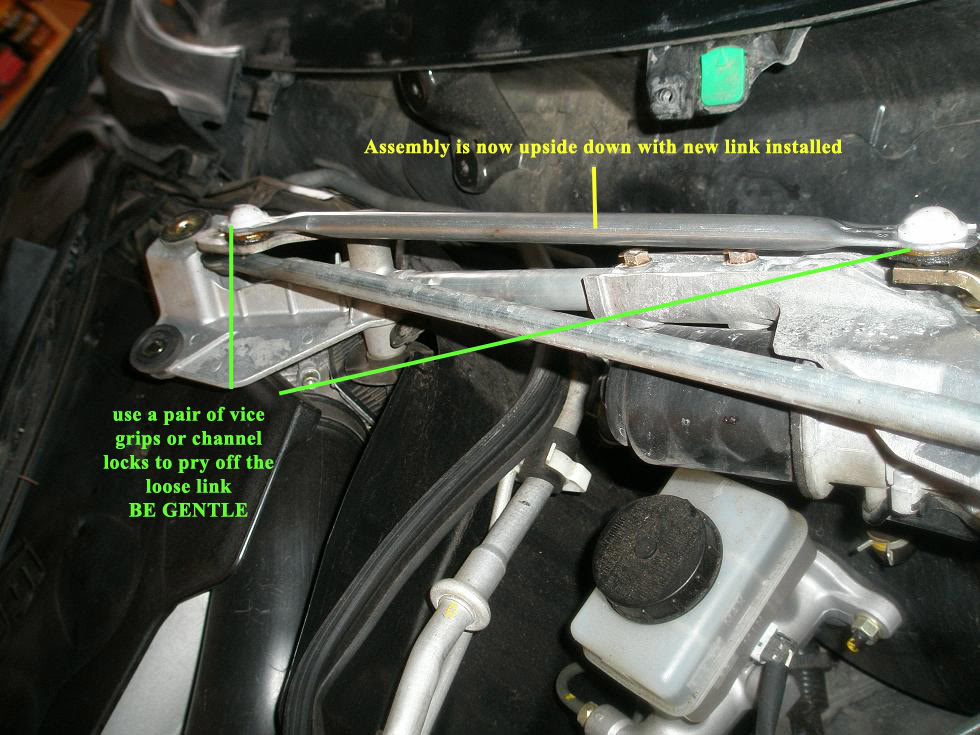 This was from a while ago, but I thought I'd put this in a new thread so people could see/find it more easily. It becomes a more common issue in winter due to the snow.