I installed some brake vents to cool the brakes a little better – Here's how:
Begin by removing the inner fender lining. You also have to remove that black box (intake resonator) from the driver side inner fender, and I don't know about the windshield washer reservoir clearance because I don't have mine anymore.  I'd say it would probably be in the way but I'm not 100% sure about that.
I used a 20 ft piece of standard RV sewer hose cut in half using half for each side as the tubing. It's $7 at walmart. I used long black automotive zip ties to attach it. I attached it to the FACTORY BRAKE COOLING VENTS that are non functional from the factory. I made them functional by removing the vent and pulling the tubing through the hole in the bumper and zip tieing the tube to the vent (note that the tube is bigger around than the vent is tall so you will have to squish it slightly to get it through the hole).
Here you can see how it's mounted to the vent.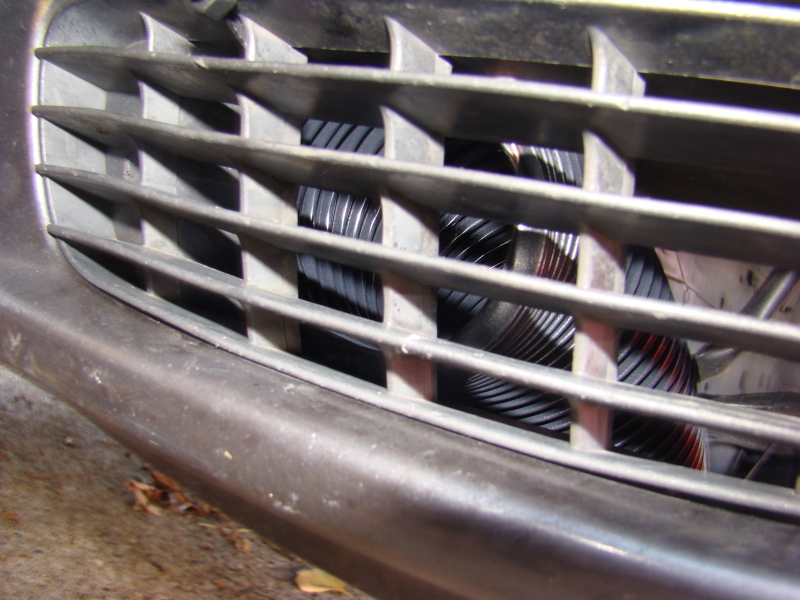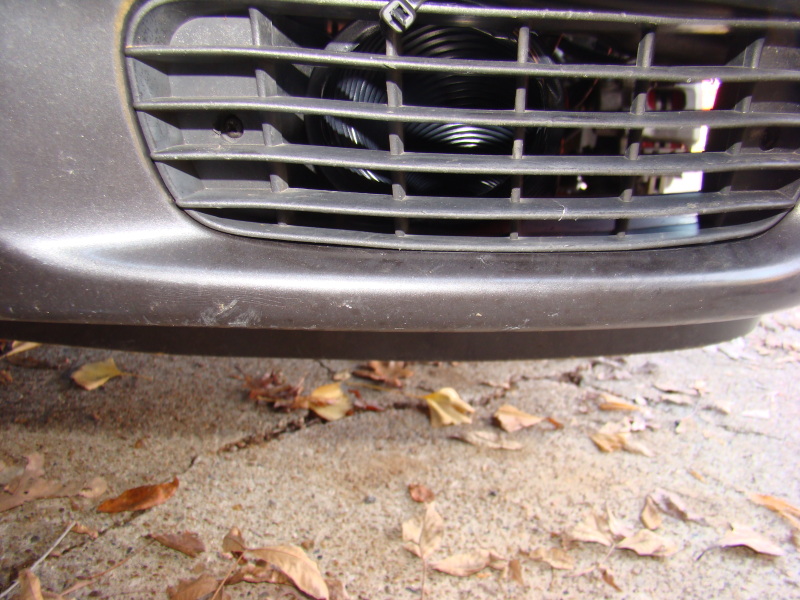 Zip tie the tube to the factory tow hook running it OVER the fender brace and zip tie it also to the tension rod. Since I have no sway bar I used the sway bar end link hole in the LCA to mount it also. You could just zip it to the sway bar or its endlink if you have one.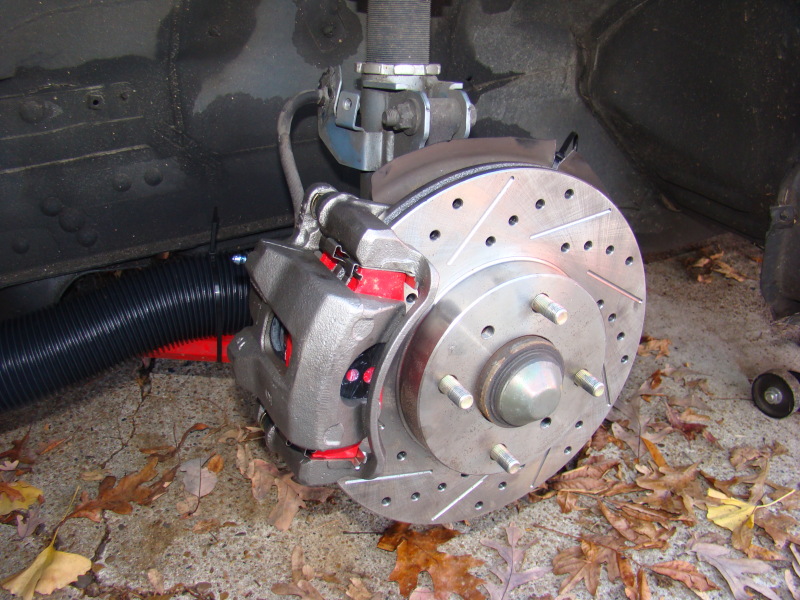 You then run the other end of the tube to the hole in the splash guard just behind the caliper and shock tube. The hole is slightly smaller than the tube and is square. Since my splash guard is bent back I just zip tied it through the hole to secure it. The zip ties do not touch the rotor.
Best pic of the way it runs to the hole and hole location I could get. You'll find it and see what I'm talking about.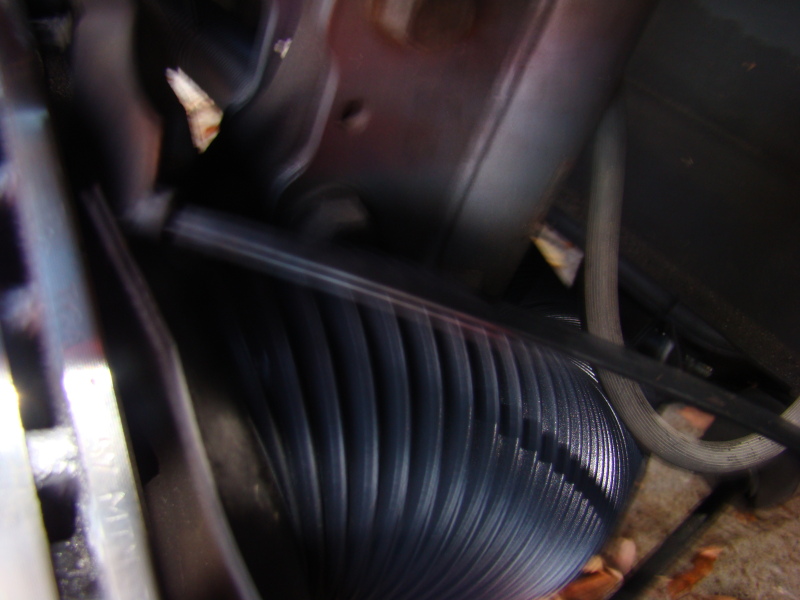 Now, measure from the fender lip to the hose on one side, the floor to the bottom of the hose, and the inner fender metal to the hose – this will give you the "coordinates" for where the hose would pass through the fender liner (if it were installed). Transfer the measurements onto the fender liner, disconnect one end of the hose, cut a nice round hole (same size as the vent hose) in your fender liner, and route the hose through it before reattaching the vent hose and reinstalling the fender liner… That should do it!