$150+ (depending on roller cost)
NICOclub Rating System
My rear tire sidewalls were rubbing against my Datsun 280Z rear quarter panel's lip: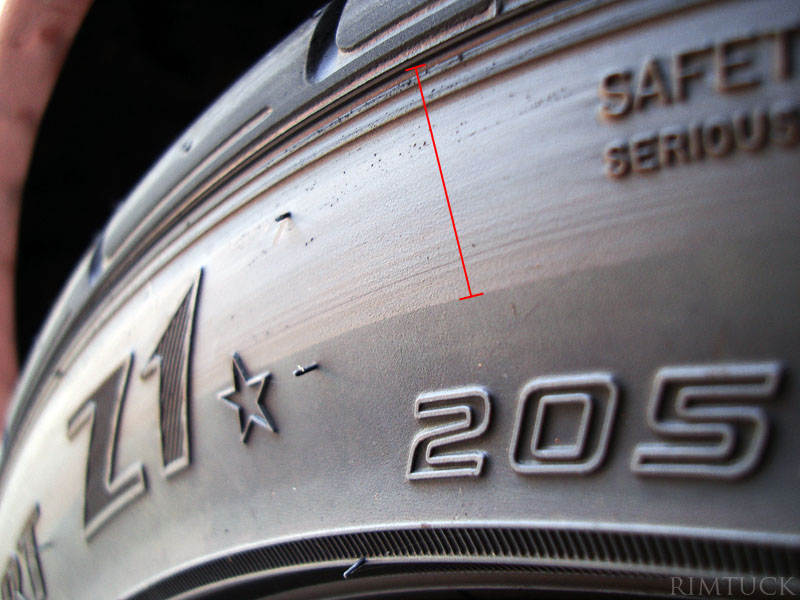 Quarter panel's lip before rolling:
(the tire actually caught on the lip, and yanked it downwards slightly)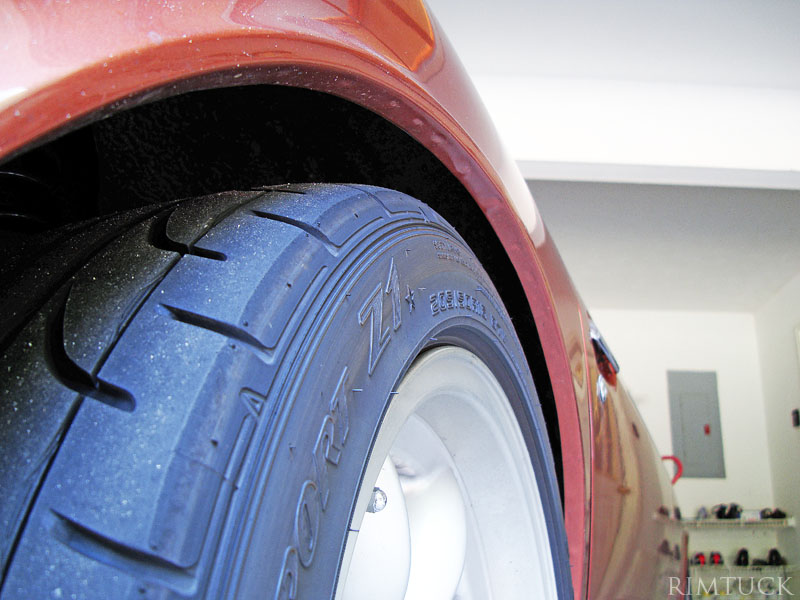 Have the car up on jack stands, and remove the wheel.
Mounting the fender roller tool: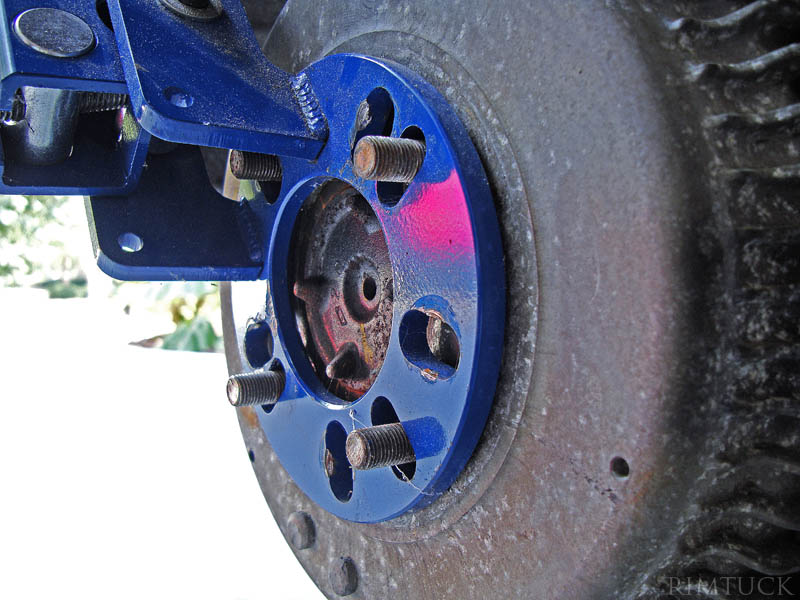 Adding the lug nut washers: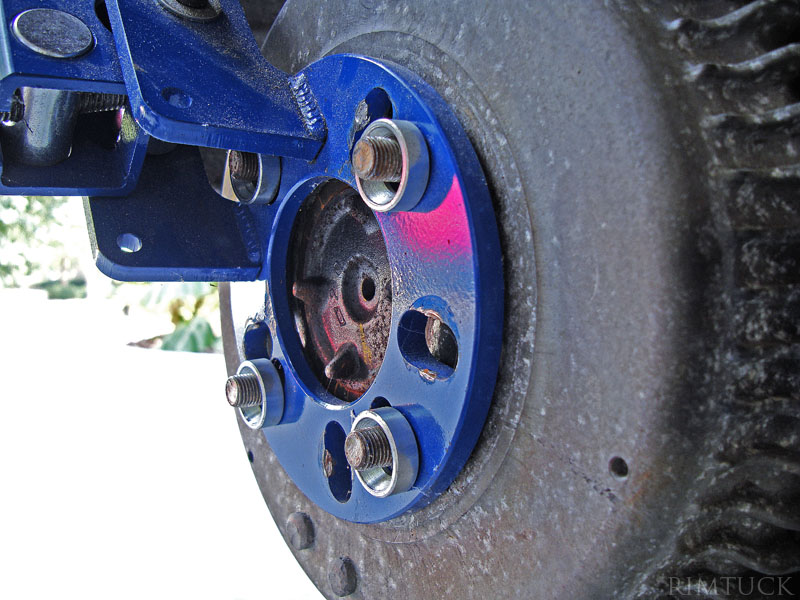 Lug nuts on, and slightly tightened: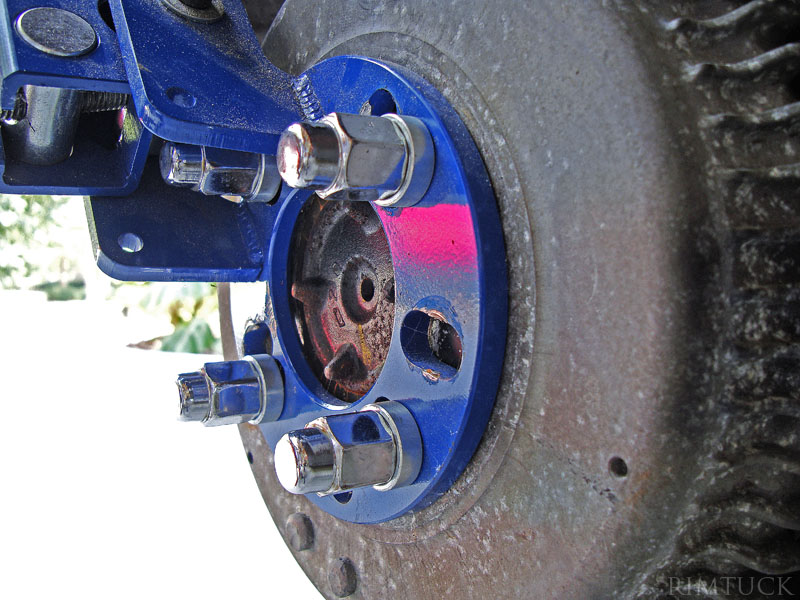 What the tool looks like fully mounted: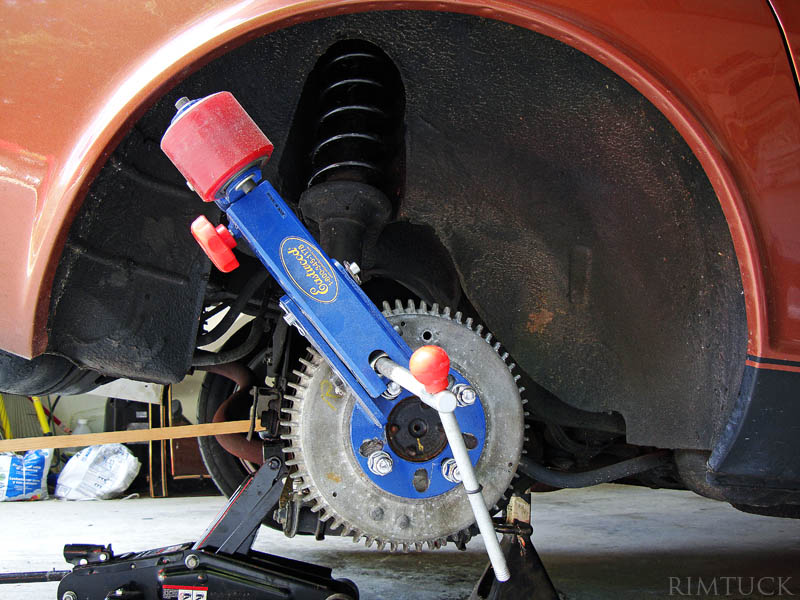 Since I'm working on the rear, the e-brakes will need to be released.
Tool is positioned with slight pressure on the panel lips.
Red knob tightened to lock the tool length in place.
Head roller angle is also tightened and locked into place: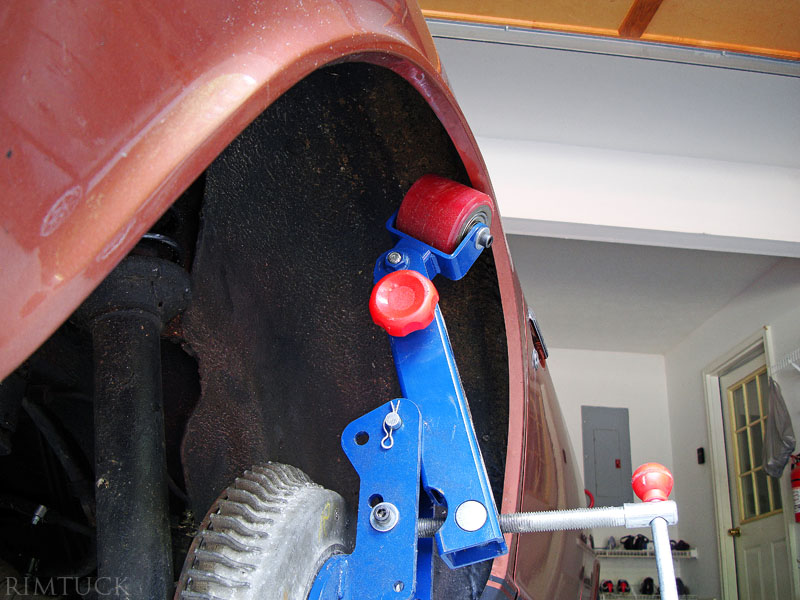 With slight pressure already on the panel lip, rotate the tool left and right several times. Lip starts to slightly curl: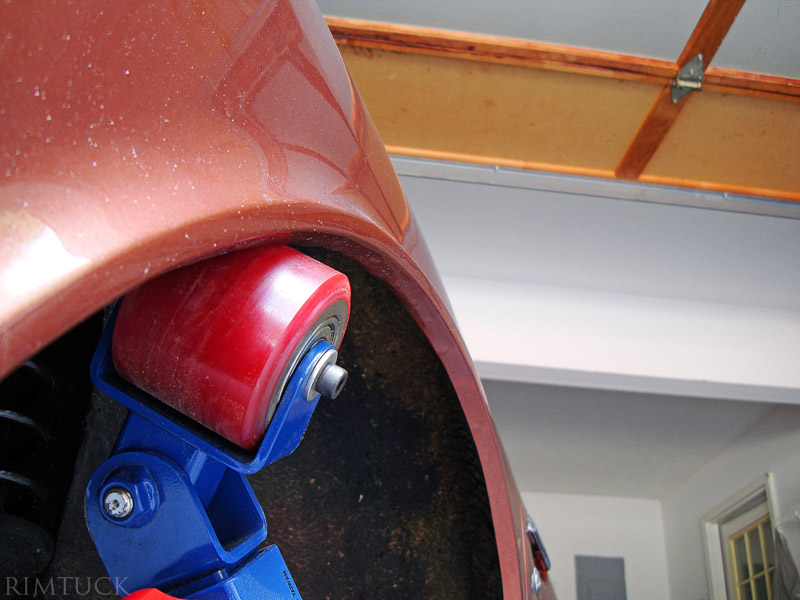 Use the lever to add more pressure on to the panel lip, and rotate the tool left and right several times again. Repeat this step until the panel lip is folded enough to clear the tire: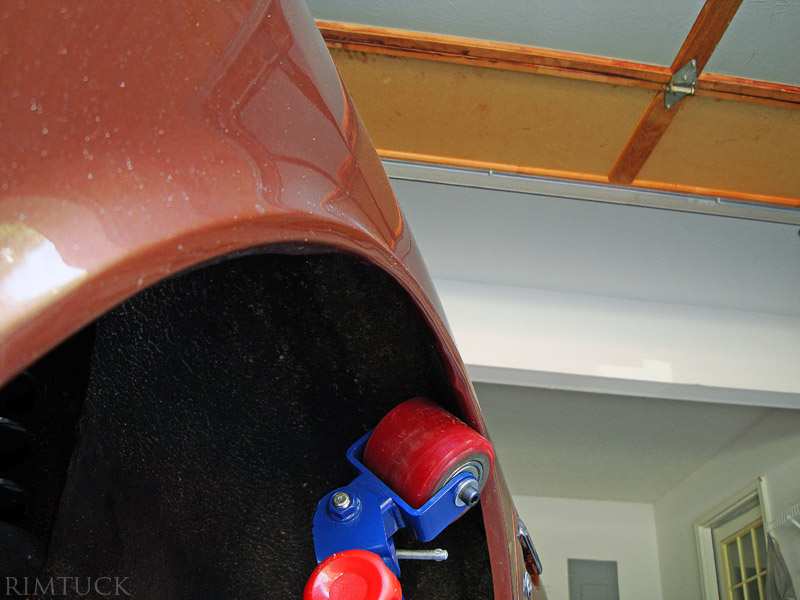 Some paint cracking on the inside depending how much the lip is folded.
Paint cracking maybe reduced, but not entirely avoided, if a heat gun was used prior to rolling.
The cracking paint was on the inside of the panel, which wasn't important to me and will just need some paint touchup: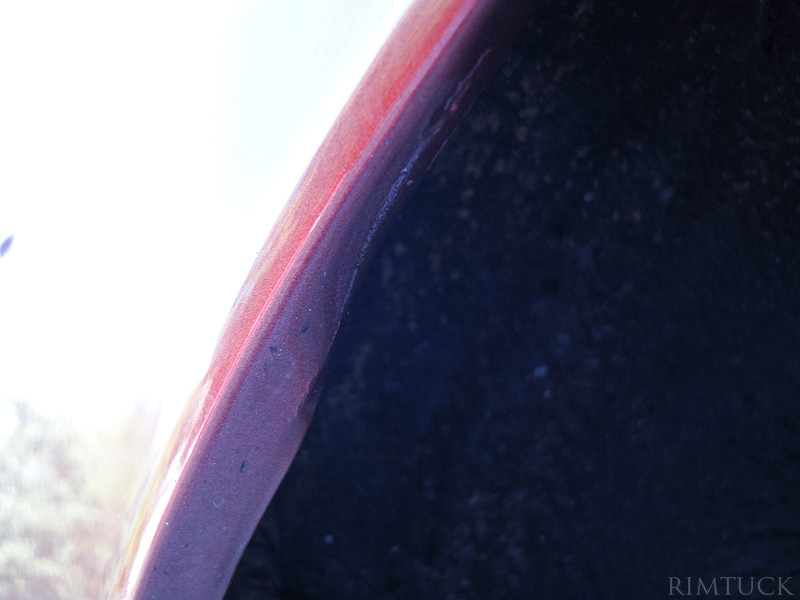 Fender rolling completed:
(The dimple shown is a factory spot weld, but is not visible on the outside)

Finished: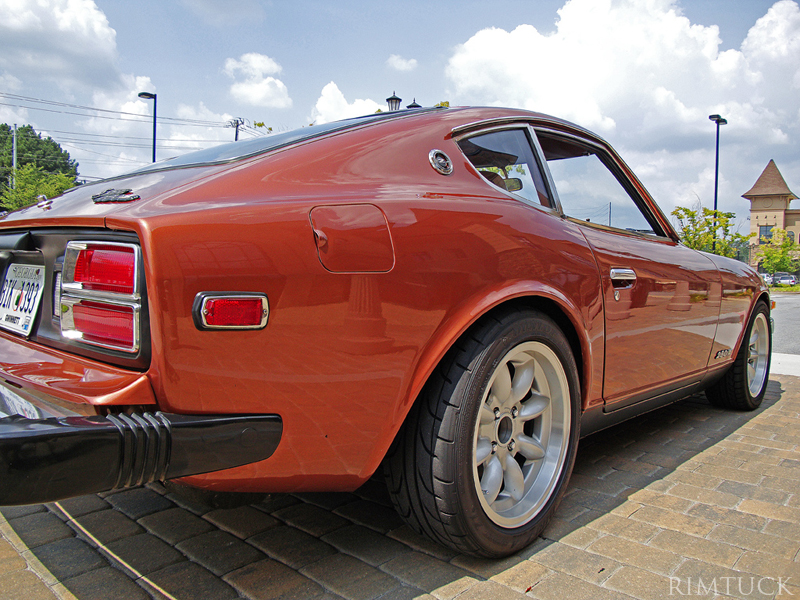 *** For more photos of this car: http://www.rimtuck.com/setup.php?id=1066
Hope you enjoyed this tutorial, there's many more at The 240sx Modification Library!