How to: Stop Oil Consumption in your '03-'04 M45
BY: Reds12t
I mentioned that I stopped my oil consumption in my other thread, and was asked to do a quick write up on how I did it. But, first a quick back story. After buying my car, I signed up for Nicoclub to learn more about my 2003 M45. After reading all the stories about oil consumption and engine replacement, I worried that I may have made a mistake buying this car, I even considered selling it. Especially since it would puff blue smoke at start up.
However, after a few tests, I found the problem to be the valve cover vents, which are vented to a vacuum port right behind the throttle body. It sucks the oil right out of the valve covers and into the intake manifold, causing oil consumption and puffs of blue smoke at startup.
Notice mine are plugged with 3/8″ hose plugs, The plugs were used during testing to figure out where the problem was. These are the ports to use when installing your catch can or Oil/Air Separator.
Here's a picture showing the direction of the hoses: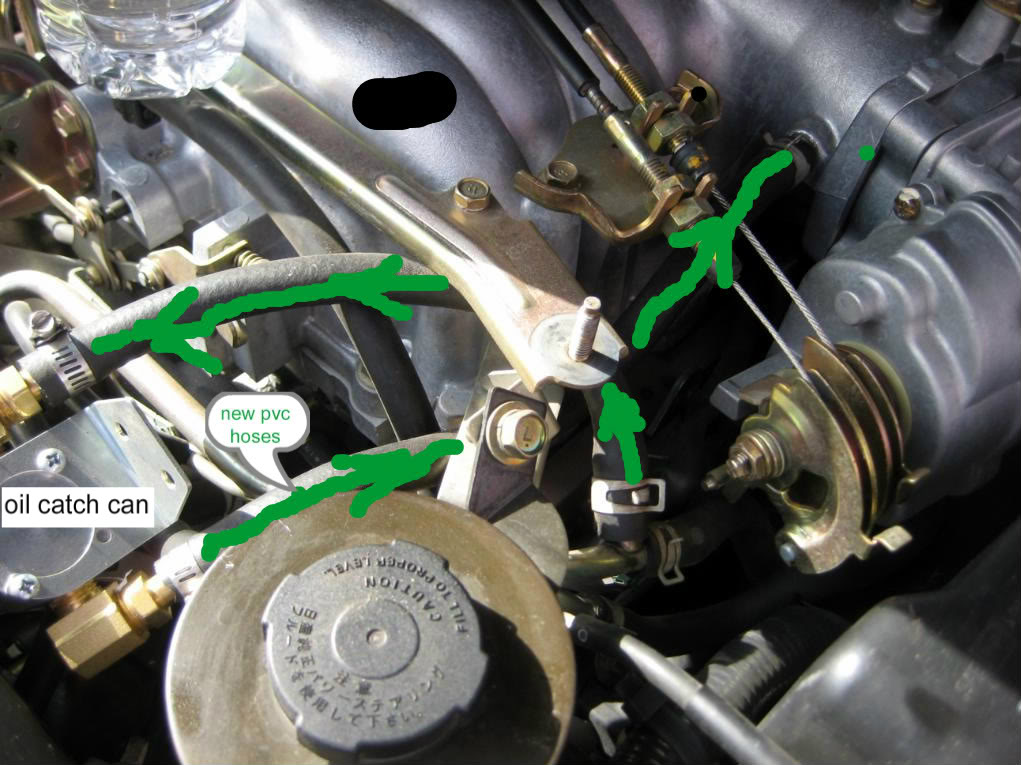 If you have an M45, go install a catch can now!
If you've got questions or comments on this article, there's a good in-depth discussion here: Infiniti M45 Catch Can Install