Think about the carpet in the footwells of your daily driver – If you're fortunate enough to have a brand new car, it doesn't take long before the floor mats are faded and frayed, the carpet is full of grit, dirt, grass, pet hair, and God-knows-what else.
When we purchased a 2013 MazdaSpeed 3 for Becky to use as a daily driver, we knew it would be getting a TON of use – In fact, she racked up 24,000 miles in the first 14 months of owning it!
So, we wanted to make sure the carpet was well-protected, in order to keep it looking new for years to come. Enter the new Husky Liners WeatherBeater series floor liners, which you can buy at AutoAnything.com.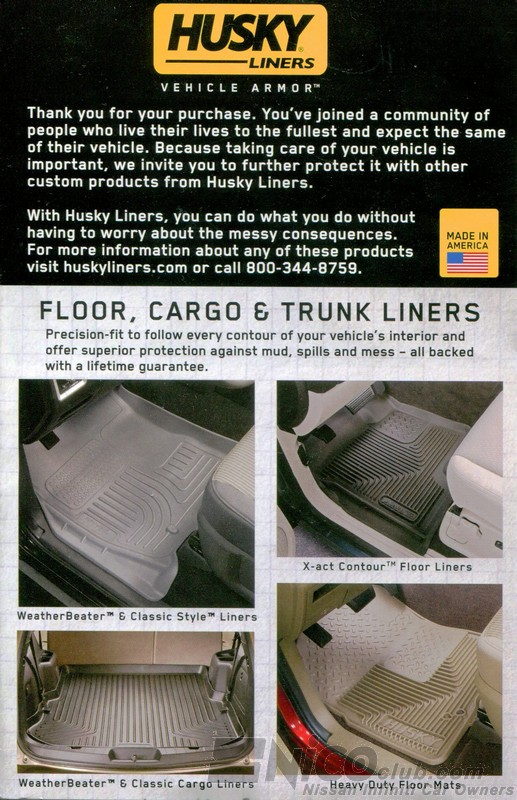 The first thing you notice when you unpack them is that they're really nicely-constructed. There's no ugly excess flashing, the rubber is smooth, even-textured, and one consistent color. They're ready-to-install right out of the box, unlike some liners that are shipped all rolled up. The other thing you'll notice is that there's no foul smell from the plastic offgassing. Again, this means you don't need to let them "air out" for a few days – just install them immediately!
If you've had your ride for a while, I'd recommend giving it a REALLY good vacuuming with the help of a stiff bristle brush. Remove your stock floor mats and put them in a safe place (in case you sell your car later). Simply set the new mats in place and press them down into the footwell – they should drop neatly in place and you're done!
As you can see, fitment is great – there's no danger of them moving around, and after a day parked in the sun, they fit even tighter around the edges – nothing is going to get past these bad boys!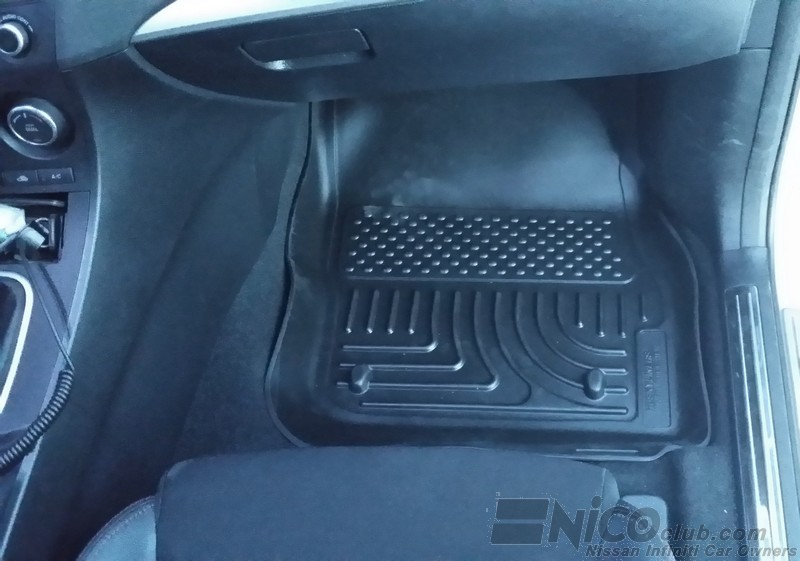 On the Speed3, the fuel door release is obscured by the floor liner on the driver's side, and the instructions offer provisions for trimming the liner to reveal it… in fact, they even provided a nice clean guideline on the liner to help you trim it. However, I think we're going to leave ours covered. It will keep grit and dirt from getting into the release cable, and conceals the lever from thieves who might want to pop the gas door and siphon fuel. Plus, it's easy to lift up when it's time to fuel up.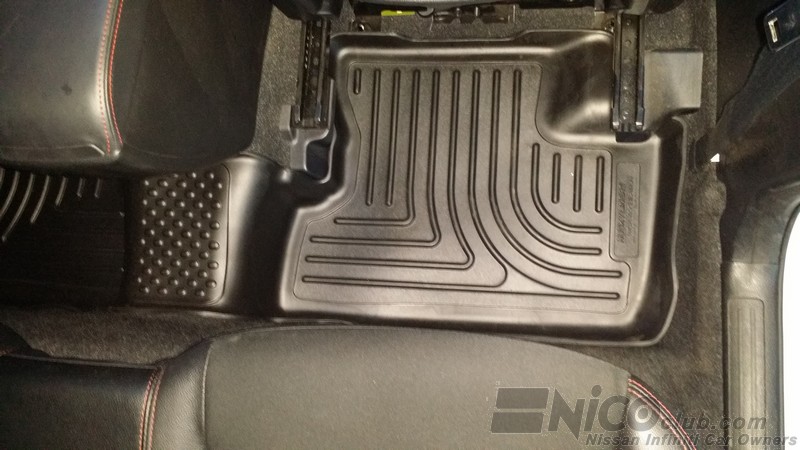 Overall, these are so nice, I'm ordering a set for my daily driver and our truck. These make a great gift for the car enthusiast in your life, and they're a great idea for leased vehicles and can easily save you more than the purchase price of the liners!
Hope you've enjoyed this quick review, and be sure to tell the team at AutoAnything you saw their products on NICOclub!
Happy Motoring,
-Greg