I had the opportunity to sit down and talk with Johann de Nysschen – President of the Infiniti division – Not about what the vehicle can do with your smart phone or how soon it can find the closest Taco Bell, but a much more important matter: Vehicle performance and driving dynamics.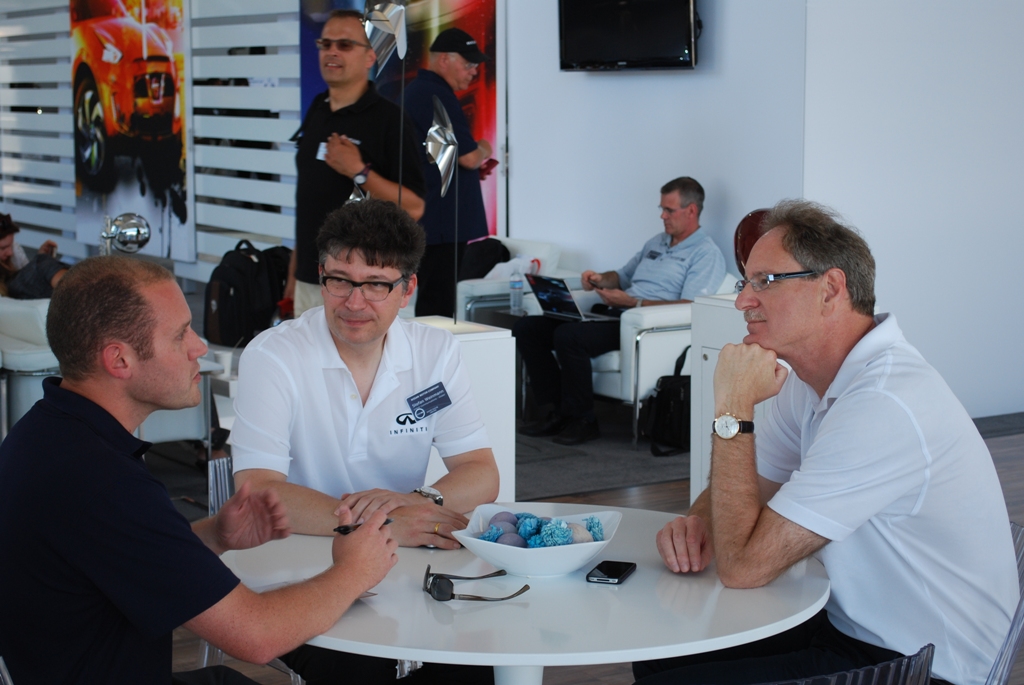 The current VQ powerplant currently found in the majority of Infiniti products (3.5 and 3.7 liter variants anyway) has been around for quite some time. It can still be considered competitive in the market, but won't be for long. Johann mentioned future engines will have to be more compact, efficient, and refined. The next generation will have both naturally aspirated and turbocharged variants, feature direct injection, variable valve timing, reduced friction, and will displace around 3 liters.
We can also look forward to more hybrid technology in future models; however Johann stressed the fact that Infiniti is closely working to improve battery longevity and used car performance/reliability. He doesn't want anyone buying a 10 year old Infiniti and being disappointed in it.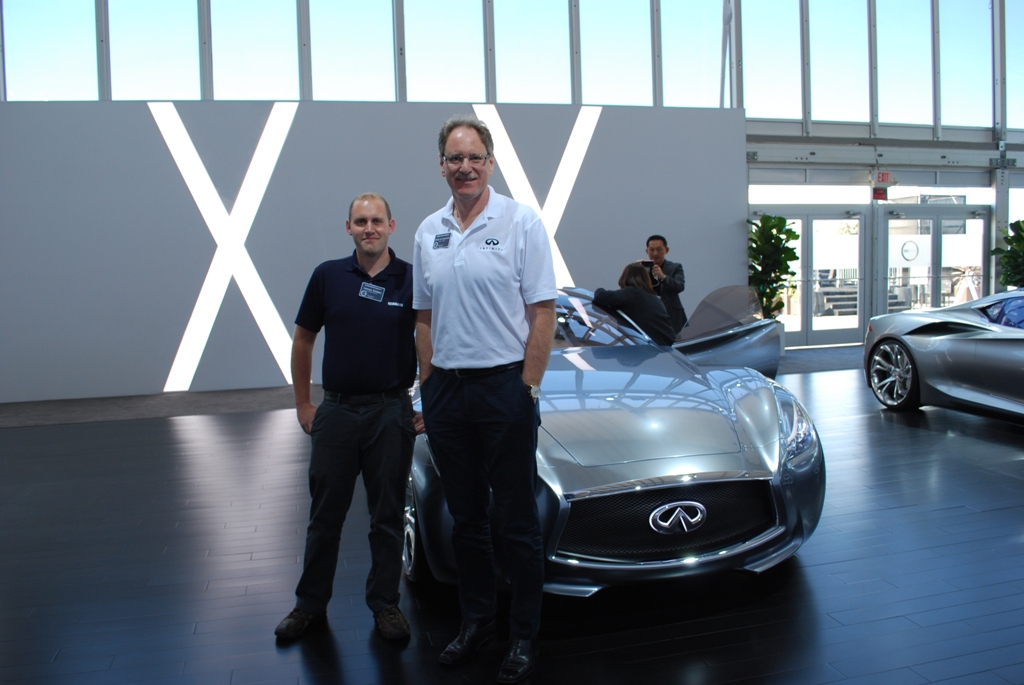 Finally I asked about Infiniti's "IPL" division. Currently, an IPL model is considered to be a slight step up in performance over its standard variant (small increase in power, different aero, slightly stiffer suspension). It does not, however, compete with BMW's M division, Mercedes' AMG, or Cadillac's "V" series. Johann said we can look forward to TWO increased performance levels in the future: One being similar to the current IPL, and the other with substantially more performance, which will produce a halo car for Infiniti… with 600+ horsepower.
James Sisson (PapaSmurf2k3) is a Technical Consultant to NICOclub.com and a Moderator in 240sx and the Engines forums.