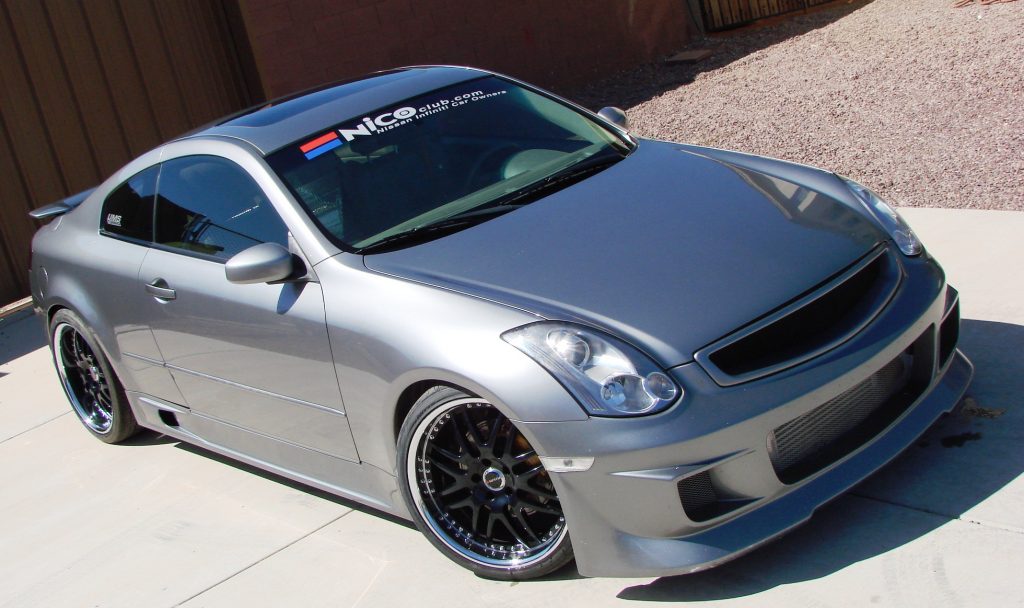 Any owner of a high-performance car with extreme modifications dreads talking to the insurance agent. Insurers are in the business of assessing risk. You see a beautiful machine tuned within an inch of perfection. They see a high-speed death trap with expensive claim payouts written all over it. The goal is to meet somewhere in the middle and nail down a comprehensive, but affordable policy.
While owners are unquestionably better off going to one of the top three "classic" insurance providers (Hagerty, Grundy, and American Collectors Insurance) there are some things you should be prepared to do and some things you should understand before the coverage negotiations start with any insurance agency.
1. Honesty is absolutely the best policy.
Disclose all modifications, preferably with documentation in hand about what was done and how the augmentation affected the car's performance. If you fail to disclose any change, the company is within its rights to void your coverage.
2. Take things one part at a time.
If the company comes back with numbers you don't like, be prepared to discuss the modifications one part at a time. An improved braking system, for instance, that actually enhances the safety of the vehicle may counterbalance another change that makes the insurance underwriter nervous.
3. Emphasize known positives.
It's common knowledge that insurance companies like cars that are stored in secure locations and that are not driven daily. They also highly approve of owners who belong to enthusiast organizations. Membership connotes special appreciation for the car and implies that the machine will be well cared for. If the car is only going to be driven on a race track, let them know. A track insurance policy will get you lower rates than a generic performance car policy. Other pluses are theft deterrent devices like GPS tracking and monitoring.
4. Be realistic about things the insurer won't like.
If you drive up in a car with a roll cage and a nitrous oxide injection system, don't act offended when the insurance agent pales and strokes out. Be realistic. If modifications of that type are removable and you can prove they are only put in place for on-track use, you'll fare better in the insurance discussions.
Finally, you need to be very firm in your understanding of key insurance terms:
Actual Cash Value: A policy written from this position will only pay out at a depreciated "book" value and will not cover the cost of any modifications. You DO NOT want to go this route.
Stated Value: This one is a potentially dangerous loop hole. In theory the company is accepting a value you state at the time the policy is issued, but they are not legally required to use that value in the event of a claim. Don't go there.
Agreed Value: Here we meet the Holy Grail. An agreed value policy is the only one that will let the owner get the complete value of their investment, including modifications, in the event of a total loss. These policies take into account how much the car cost to build and will cover a value necessary to build another vehicle to the same specifications.
Owners of performance cars, even those with extreme modifications, can get comprehensive and affordable insurance if they deal with companies that are used to writing unique coverage for unique vehicles. Understand your options and be prepared to document all modifications on the car. Be patient and work through the process. Remember, you don't drive an ordinary car and you already know that in the end, extra effort is worth it.