Freedom is important in life. To be able to truly seize the day and live up to the potential that it has to offer, you need to have access to a ride. Having a car can be a wonderful way to get out into the world and take advantage of all that is out there. Unfortunately, it is not always easy to obtain the vehicle that you want. The decision to buy a car can be an expensive one to make. While this might seem like a frustrating challenge, there are some simple options worth considering.


Taking a look at your options with Nissan lease deals, for example, might be a better decision. Leasing has a number of solid advantages over purchasing a vehicle outright. If you are curious about this option, then you might want to know about some of the benefits. Take a look at these points and see how leasing might be able to change your life for the better.
Better Opportunities
Buying a car can be financially crushing. Even if you are exploring various financing options for your purchase, you are still going to be faced with a scenario where you need to spend a lot of money at once. On top of this, you are going to be limited to what you can afford. If you see a vehicle that you absolutely love, then you are going to feel pretty crushed once you look at the price tag and realize that it is well out of your range. Leasing, on the other hand, can present some benefits.
The decision to lease opens up more options for your vehicle needs. With a purchase, you can only buy what you can afford or what you will be able to cover with a loan. Leasing, on the other hand, gives you the chance to work with higher caliber vehicles without breaking the bank. With a lease, you are responsible for monthly payments. Since you aren't directly buying the vehicle, the costs will be much more manageable and you will be able to explore options that would have otherwise been out of your budget.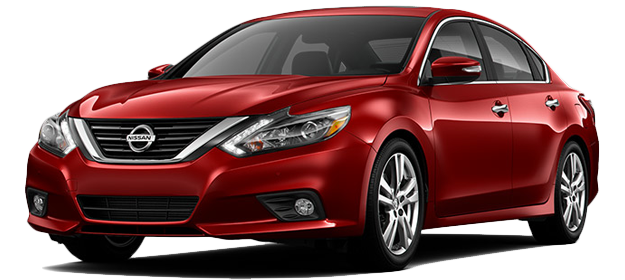 Credit Information
You may also be able to improve your situation in some unforeseen ways when you decide to lease a vehicle. One of the biggest factors that companies look for when determining an applicant's eligibility with a lease is his or her credit score. If you have a bad credit score, then it means you could be rejected for your lease application. While this might be upsetting, it should motivate you to make the right changes to your finances. A bad credit score is certainly cause for concern – but it's also not the end of the world – because you can fix it with time.
When you first make the decision to lease a vehicle, take a look at your credit score. If the number is not where it needs to be, then take action and start fixing it. The more you work on your credit, the better the deal that you will see when you head out to find a lease. Improving your credit score can also help you out in plenty of other important areas. Starting now will give you plenty of room to explore all of your options for fixing the score.
Speak to an Agent
One of the best ways for you to get a feel for what to expect when you lease a car is by reaching out to a local dealership and speaking with a representative. The agents that work for various leasing companies have invaluable information to share with you. All you need to do to get started is research the type of car that you'd like to drive and see which dealers have a good fit for your needs. Touch base and start asking relevant questions to get the ball rolling.
The decision to lease a vehicle, in certain instances, can be one of the better choices that you make for your transportation needs. Instead of going financially bankrupt because of the desire to purchase a car you can't afford, you will find that it is much more helpful to explore what a lease can do. Take a look at all of your options, work on your credit score should you need to improve it, and get started on your next adventure on the road of life.