She's almost 5 years old, doesn't have a name, and hasn't had one single mechanical modification. As a matter of fact, the only thing that's different on her today than the day she rolled off the line is the tires and a NICOclub banner on the windshield. However, this Frontier is hands-down the best vehicle I have ever owned and will stay in the family for as long as I can afford to buy the gas and parts to keep her running.
The day I bought my Frontier, she had 21,000 miles on the odometer. Fifteen months later, she has 44,000 miles. The only thing I have done from a maintenance perspective is replace the oil, brake pads, and the tires. That's it. She has been to Savannah, GA, Carlisle, PA, all over the Carolinas, and last month she pulled a U-haul trailer 1900+ miles from Tennessee to Arizona at an average interstate speed of seventy five miles per hour with no issues at all. She drives and rides like a Cadillac and not once did any of us say, "Are we there yet?" The only adjustment required the whole trip was the occasional downshift into fifth gear due to a steep grade.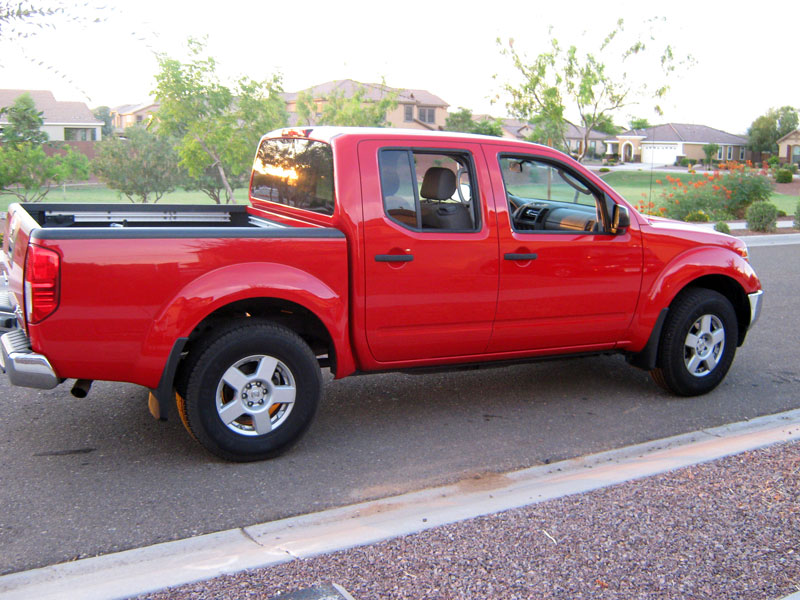 As I mentioned before, the Frontier is completely stock which means all the specs you would see listed in the owner's manual still apply. She is a 2005 Nissan Frontier SE 4×4 Crew Cab, has the 4.0L V6 engine, 6 speed manual transmission, and 6300 pound towing capacity. The bed of the truck does not have super-capacity, approximately 5×5, but you can haul a lot of stuff in it if you know how to pack well. The Sliding Bed Extender was an extra but as far as I'm concerned, if you ever plan to haul anything in it, it's as important as oil and fuel. If you are considering buying a Frontier the Bed Extender is the one thing you should absolutely let the sales people talk you into purchasing. Mine also has the Utili-Track system which is a system of rails and movable tie-down cleats in the bed of the truck that allow you to better secure your load and keep items from sliding around. This was very helpful when I was moving the antiques and other fragile items. I covered them up, locked them in place, and went down the road. No worries.


Inside the cab, the interior wasn't what I expected at all. It is very driver and passenger friendly. All of the controls are within hands reach, easy to use, and nothing seems out of place. The Frontier also has some standard creature comforts that I never expected to find in a truck, even as an option. Very comfortable seats (do not drive this truck when you are the least bit tired), three charging stations for cell phones, cigarette lighters, mp3s, cameras, etc., (including one in the center console for the back seat passengers), power windows, power door locks, a very good sound system, cubby holes in all of the doors, a two-level glove compartment, four cup holders, a hidden cubby hole in the ceiling, lots of leg room in the back seat, even storage under the back seats, which fold flat for another boost in available storage space. Cruise control buttons are on the steering wheel and to change from 2WD-4H-4Lo is just the flip of a switch. By the way, 4Lo is extremely low-geared, something you wouldn't fully expect out of a stock vehicle in this classification. It would probably be quite comfortable on terrain I wouldn't be comfortable taking it on.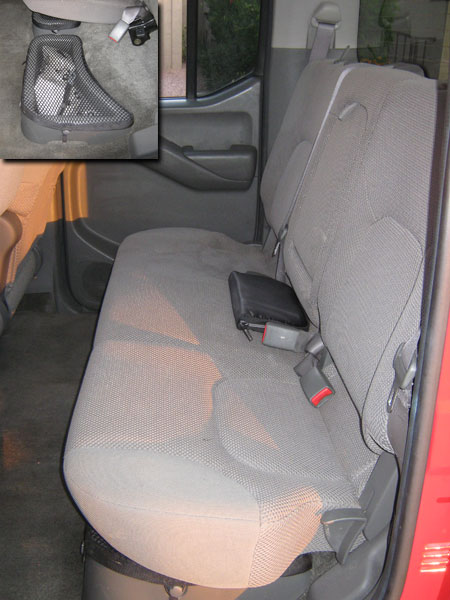 The cost to own, operate and maintain is obviously dependent on the way you drive. My auto insurance for full coverage with all the bells and whistles is less than $900 a year. I use regular unleaded fuel as she doesn't seem to get any better gas mileage or performance out of the higher octane fuel, thus I see no need to waste the money. Typically, MPG ranges between 17-19 mpg in mixed driving. On some stretches of interstate, I can get close to 22 if it's flat and I'm not fighting a headwind or crosswinds. I have always used Castrol 10w-30 motor oil and never have I once heard a ping, knock, or a rattle. I'm running General Grabber 265/70/16s on the original rims and they have enough bite on them to pull out of the snow or mud, but are also a very streetable tire as well. With the power from the 4-liter, you can burn up some pricey rear tires with a quickness!
To summarize, the Frontier is a fantastic vehicle. You get the hauling capabilities of a truck, the sweet car-like ride, lots of standard creature comforts, tons of options, good looks, and Nissan engineering and dependability at a very affordable price.
UPDATE: As of July 1, 2015, she's still the NICOclub designated hauler, and more often than not, if she's running, she's got a trailer with a Datsun behind her. She just turned 128,000 trouble-free miles, and has a few additional modifications now. Aside from routine maintenance, she still looks good, hauls butt, and makes us smile. Well-done, Nissan.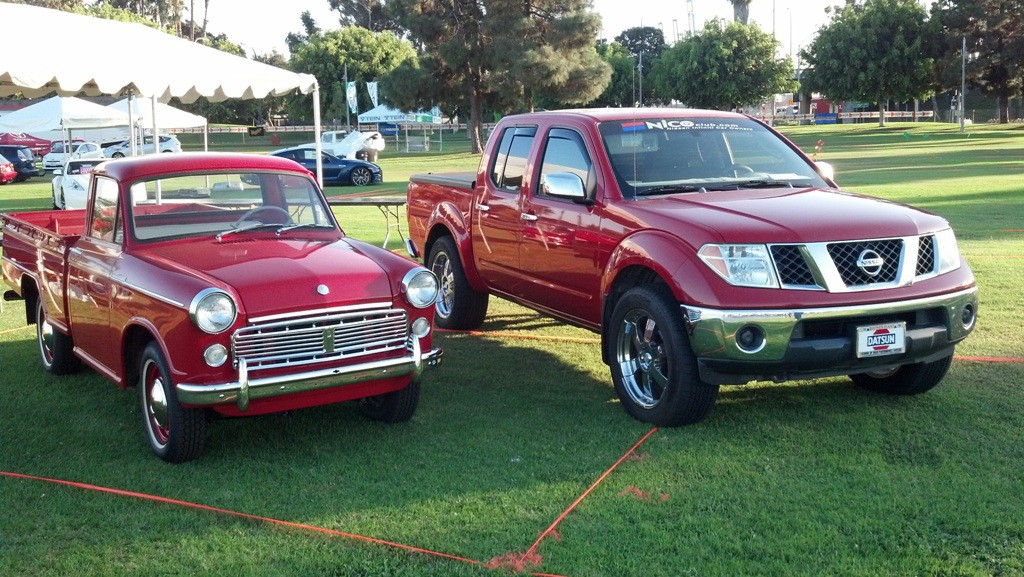 Article by:Becky Childs (nissangirl74)