For years, NICO and NOPI have been working together to bring you the best experience at a car show you can have. This year was the 3rd year the NOPI Nationals has taken over the Atlanta Dragway, and NICO was once again there to support it. For the last two years, ZAtlanta has dominated the car club registrations, so we asked them to join us this year as a combined NICO/ZAtlanta club, and we're glad we did.
Because the last couple years at the NOPI Nationals had been so successful, NOPI decided to add part of Friday to the itinerary this year. While we were at the track earlier in the day to set up, the gates officially opened at 6PM on Friday. A few people from ZAtlanta joined us Friday evening as we enjoyed the cool weather and took the time to walk around and check things out while it was still uncrowded.
Saturday morning came early, and we headed back to the track. One of the things we always enjoy most at NICOFest events, is the motorsports side of things. At the NOPI Nationals, while the car show guys did their thing, most of our attention was drawn to the drift track and the drag strip. On the drag strip, there was everything short of Top Fuel, with cars hitting 3 second 1/8th mile times. Four cylinder tube frame drag cars with HP that laughs at your GTR is a sight to behold.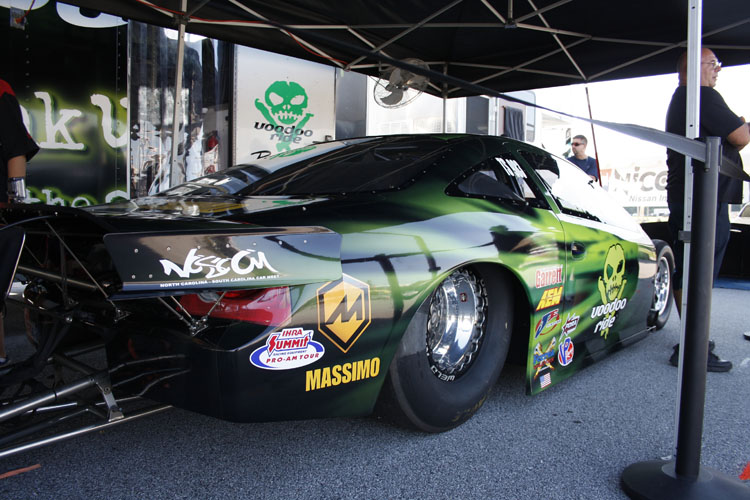 On the drift track, there was a friendly competition going down between the local drifters. There was lots of good competition between everyone, and even father/son tandem drifting between Shawn and Howard Smith. It was quite exciting to see!
On Sunday, we returned again to the track for another day of fun. We took a few more strolls through the show field, as it seemed a bit busier than the previous day. We had more ZAtlanta folks join us on Sunday, and the weather held out great. Clear skies and 80 degrees. It couldn't have been better!
We look forward to next year. We want to thank everyone from ZAtlanta that was able to make the event this year and we look forward to working with you again. What a great bunch of Nissan enthusiasts!