September brings anticipation of fall, cooler temperatures, changing leaves, pumpkin spice everything, and NICOclub's annual pilgrimage to one of the jewels of the American highway system – Highway 129, also known as the Tail of the Dragon.
Each year, loyal NICOclub members come from all over the country on Labor Day weekend to convene in a small town in North Carolina to do what automotive enthusiasts love to do – Drive.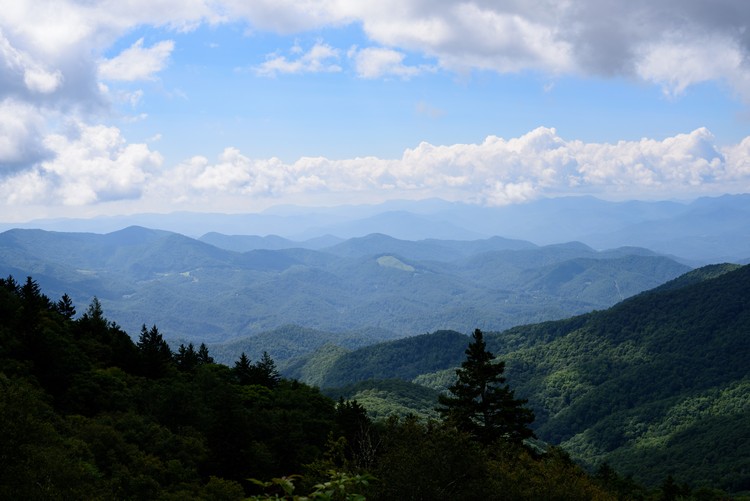 This year, NICOfest at the Dragon happened to draw a smaller than usual turnout, but no less fun was to be had. Fontana Village Resort in Fontana Dam, NC is Ground Zero for the festivities, and this place is a phenomenal destination for drivers, nature buffs, or those just looking to get away from it all in the Carolina mountains.


For less than the cost of a tank of gas, the attendees got to enjoy a picnic lunch Saturday afternoon at Sassafrass Mountain, dinner and adult beverages with the rest of the NICOclub crew on Saturday night, bar-style Nissan Trivia (with a $50 grand prize), and five chances at a 50/50 raffle drawing. Plus, HKS USA came through with some cool goodie bags for every participant!
Arriving at the Knoxville airport on Thursday was a welcome break from the heat of an Arizona summer. My wife, Becky (nissangirl74), is from upper-east Tennessee, so that area already holds fond memories for me. The resort is about an hour drive from the airport, and I had already booked a rental car for the trip… Considering Knoxville airport isn't a major hub, choices are limited, so I had already relegated myself to having the slowest, most boring car at the event. No worries, I'll take the $17/day Chevy Spark and full coverage. Little did I know, the rental counter was about to make my trip even more interesting.
Since my flight was early, most of the weekday cars hadn't been returned yet. The counter agent told me, "I have three vehicles, and you can take whichever one you want for the 'economy car' price." Keeping in mind that I would be doing a LOT of seat time, on a lot of winding country roads, I strolled out to the lot to select my ride for the weekend. My choices: An F-150. A Hyundai Accent. A Nissan Frontier. Well, this is fun… I'll take the Frontier – I'm familiar with it, as we've owned a 2005 Frontier for the past six years. So, off I go, in a 2016 Frontier Crew Cab 4×4 with 1500 miles on the odometer. Poor truck had no idea…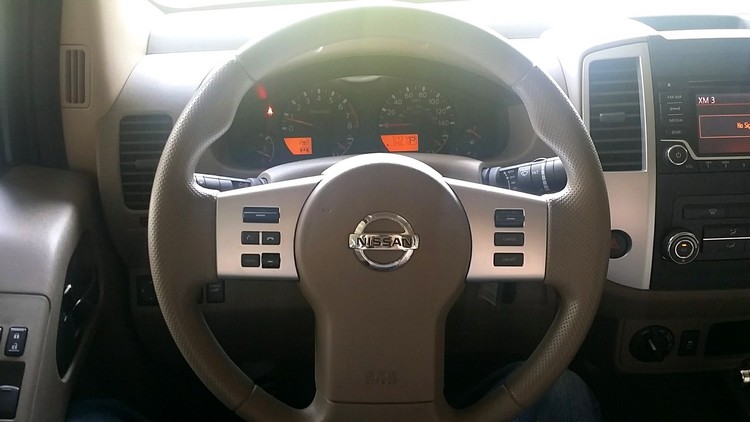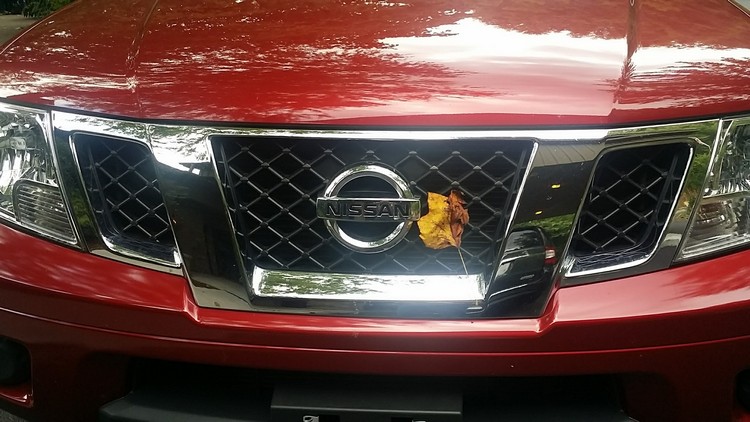 A quick bite of food near the airport and I'm off to Fontana. The bonus? To get there, you actually drive Highway 129 (The Dragon).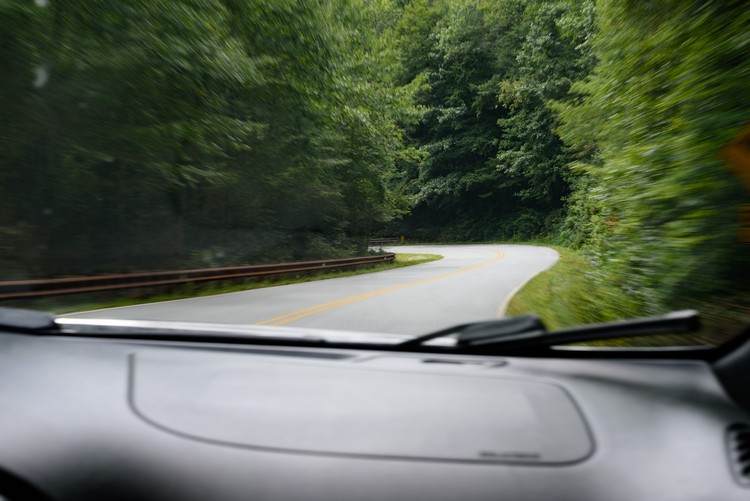 Fortunately, there was no traffic (I think I saw one vehicle the entire drive, and he pulled off when I loomed in his mirror). I was at the resort within 45 minutes, ready to unpack, wash off the plane trip and settle in for some rest.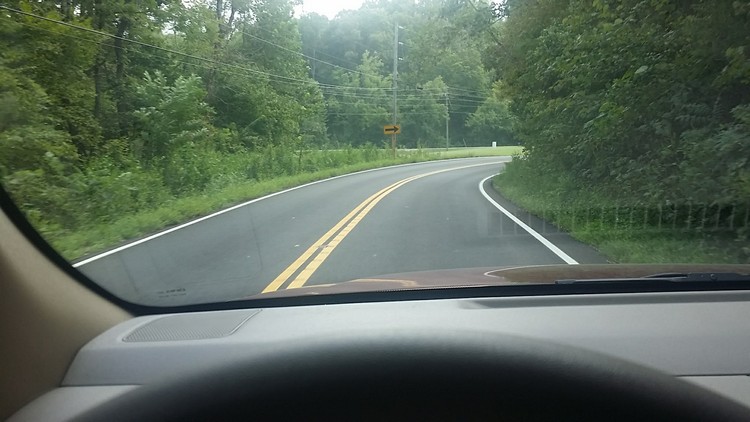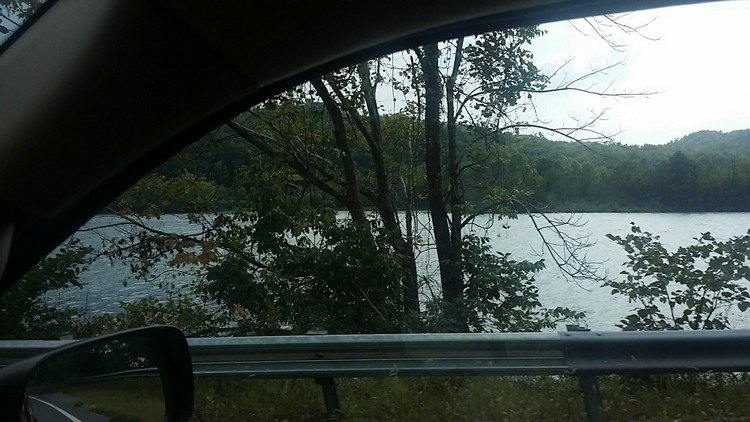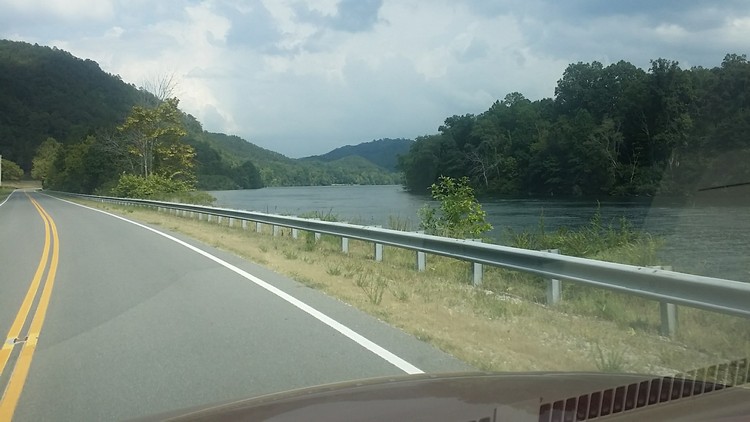 Dinner on the balcony at the Lodge was awesome – Relaxing and beautiful!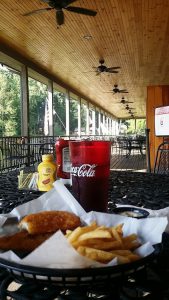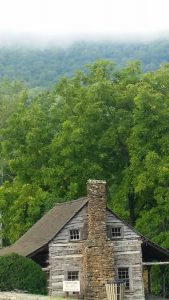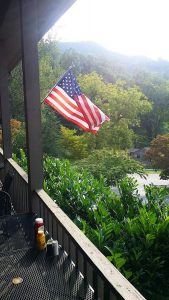 A Friday tradition for NICOfest at the Dragon was started a couple years ago: Rafting down the beautiful Nantahala River. Whitewater rafting beneath the canopy of the Nantahala National Forest is an experience that is not to be missed – eight miles of adventure, scenic views, and periods of quiet, gentle floating, interspersed with exciting but tame Class II rapids in sparkling clear Smoky Mountain waters.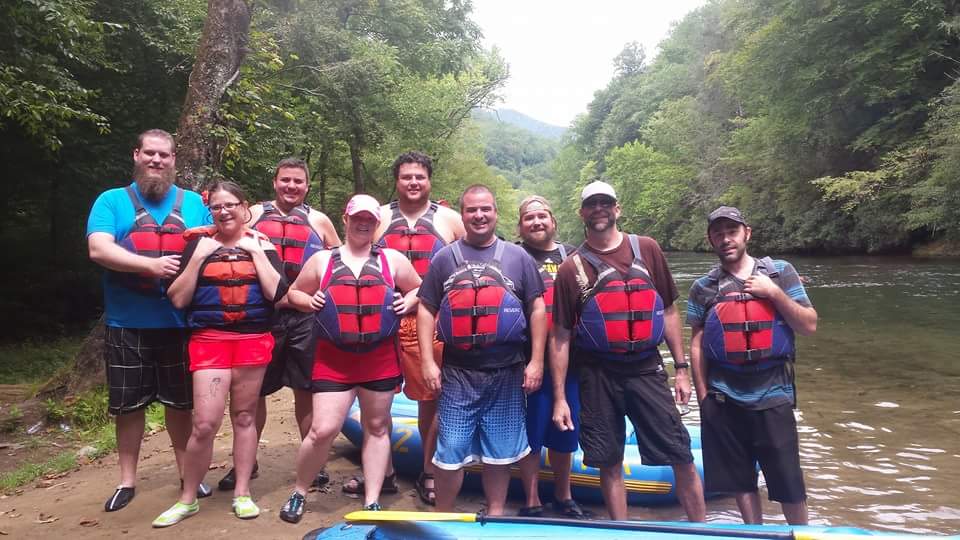 Friday evening, an informal meet and greet at the resort's Oak Suite (our headquarters for the event) gave everyone a chance to reconnnect and catch up with recent arrivals. Naturally, the group spills out into the parking area, where everyone checks out everyone's ride and looks forward to the next day's adventures on the scenic byways of the area.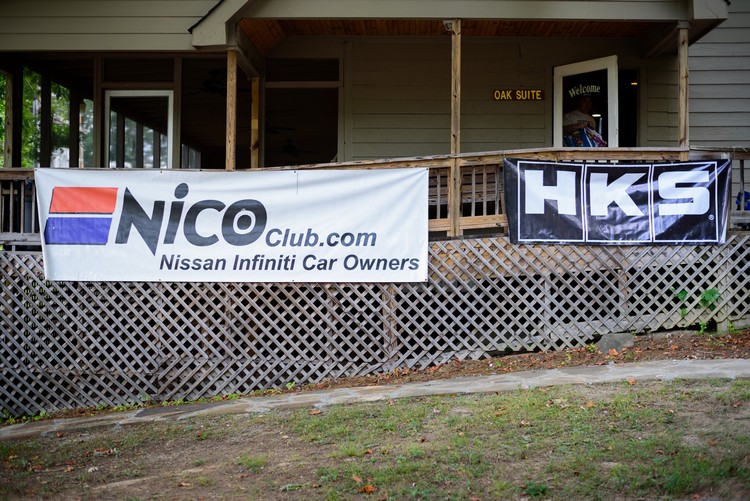 Saturday morning brought everyone together in the parking lot for a radio check and final vehicle prep before we headed off for our day of driving. This year, Torry (EZcheese15) planned out a phenomenal route, wisely omitting the Dragon entirely. "WAIT – WHAT?" Yep. Traffic on the Dragon on Labor Day weekend was substantial, and there are literally thousands of miles of equally-amazing routes that would be unencumbered by distracted vacationers (and the local constabulary).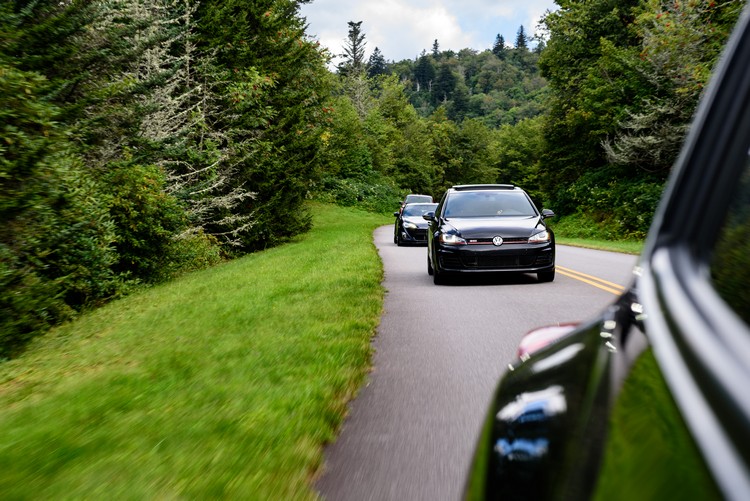 Torry's route took us the back way out of the resort, and included a chunk of the Blue Ridge Parkway. The Blue Ridge is a meandering road with stunning overlooks, views that reach across state lines, plenty of close-up looks at the rugged mountains, and intimate views of the landscape of the Appalachian Highlands. Our official starting point was Ocanulftee River Outlook, just north of Cherokee, NC. From there, we'd travel 75 miles to Sassafras Mountain for lunch. By the time of our arrival, everyone was hungry and ready for a break from driving – and the views from the mountain were breathtaking.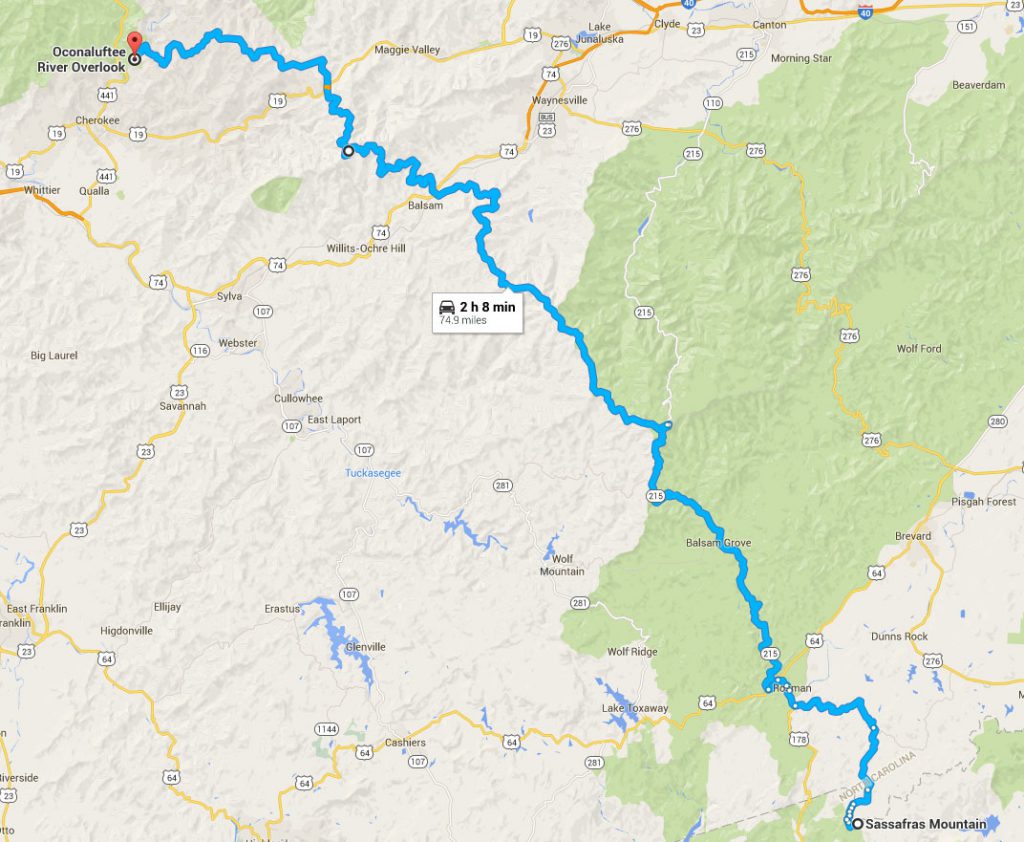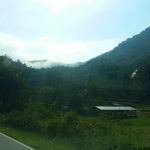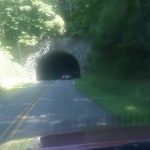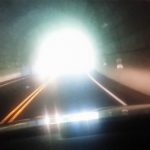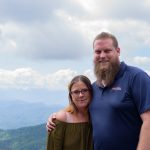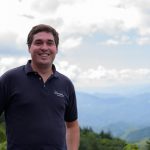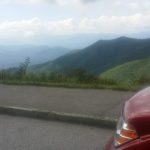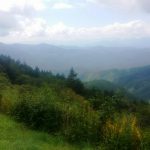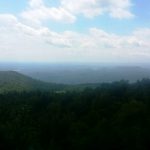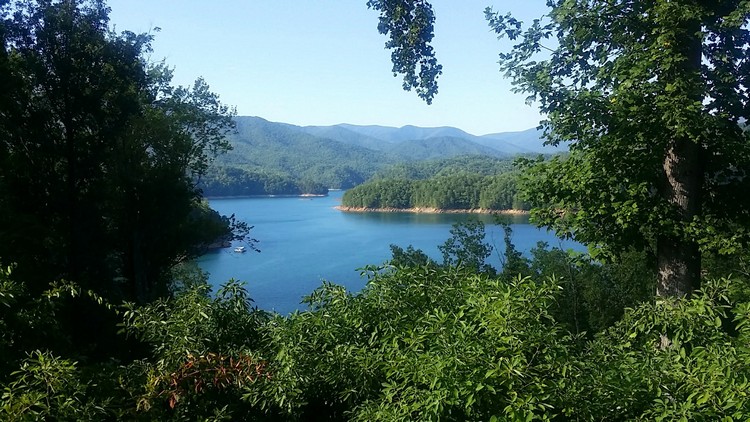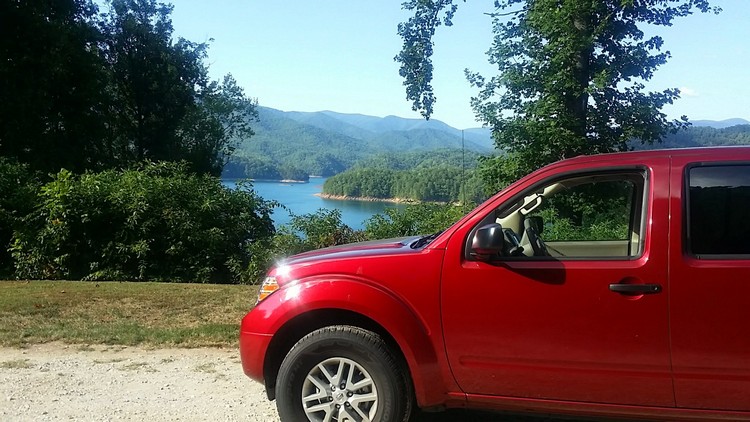 Sidebar: I should note that, considering my transportation for this journey, I had already planned to bring up the rear, for two reasons – One, I expected to be the "weak link" in a quartet of fast-moving cars that included a modded Juke 6-speed on coilovers and R-compounds, a 300+ hp new GTI with mods, and a modded and turbocharged FRS. Two, I suspected that at some point, we'd need someone to run interference (in the event of any "official" attention), so I was more than happy to run 'blocker' for my fast friends. As it turned out, neither proved necessary.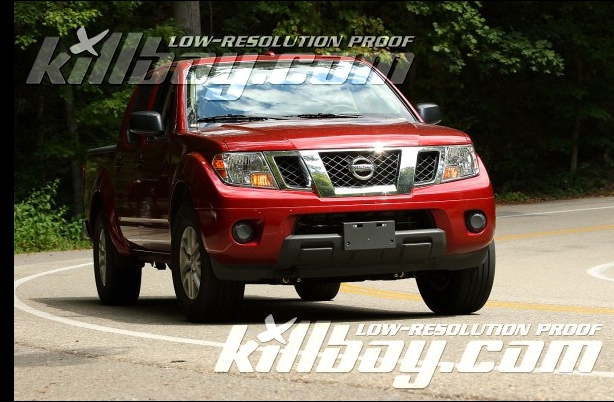 The Frontier, despite its bulk, suspension travel, and all-season tall tires, proved to be a capable performer when pushed hard in the twisties. A lot of trail braking, a lot of manual gear management, and a lot of early anticipation of the upcoming corners kept the big workhorse in the rear view mirrors of the pack for most of the trip, despite one scary point wherein the brake pedal bounced off the firewall entering a particularly hairy turn. After a few 'cool-down' corners, brake function returned to normal, and the only lingering memory was the pucker in my seat, some severe sidewall scrub, and the overwhelming stench of cooked brakes that remains with that poor truck to this day. It should be mentioned, I'm in no danger of ever being recruited to drive competitively, but I enjoyed chasing the faster cars with the "Underdog" – and my core muscles are still sore a week later!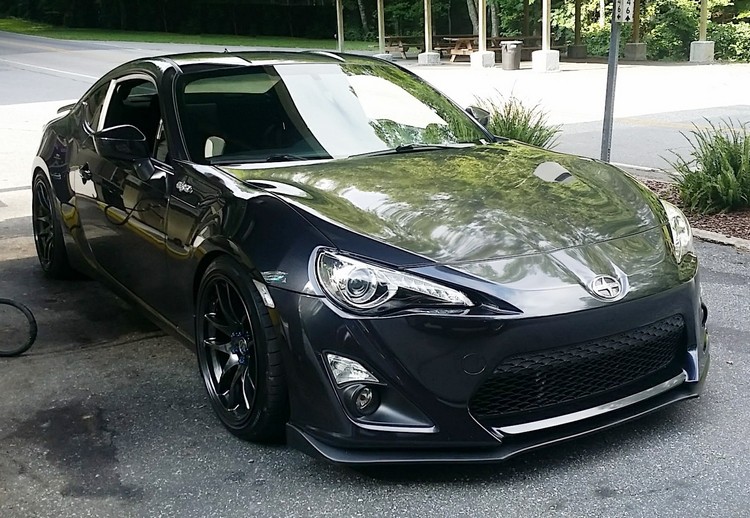 Our return route was 104 miles of somewhat different scenery, and a lot more elevation changes, blowing through tiny towns and little settlements in the middle of nowhere. After nearly 200 miles of twisting, winding, mountain roads, through some curves with posted speed limits as low as 10mph, we were all in need of a different kind of relaxation.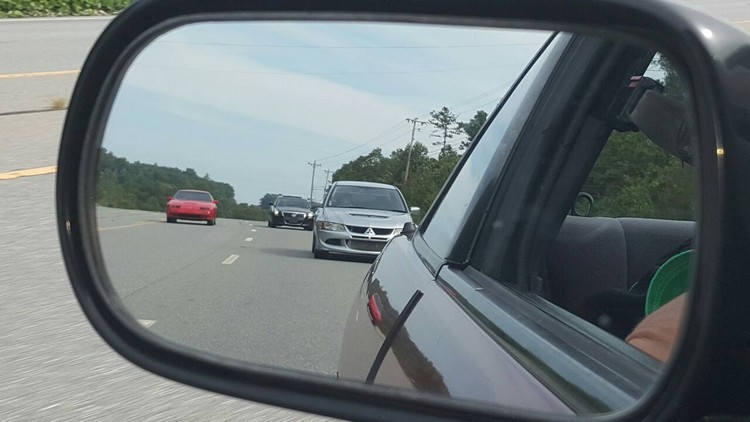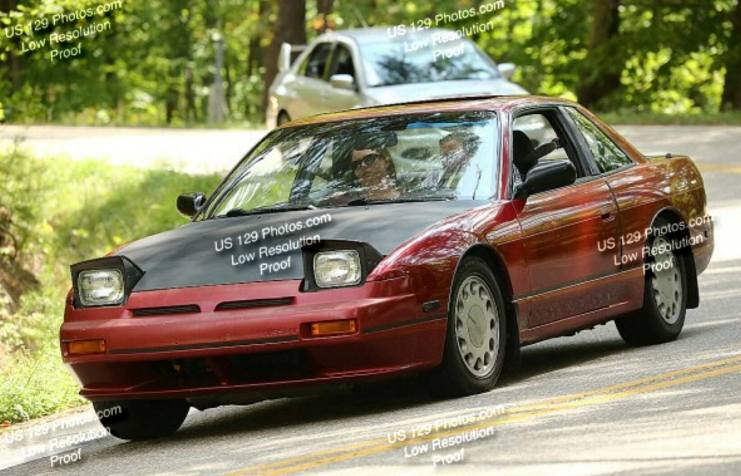 Fortunately, the resort was already setting up our catered dinner, and it was nothing short of phenomenal – Pulled pork, BBQ chicken, slaw, potato salad, cobbler, and a bunch more southern fare, all served on an open-air patio overlooking the Great Smoky Mountain National Park. Full stomachs and good friends made the Nissan Trivia Challenge a raucous affair, with "Team ZdayZ" taking the prize. With the competition over, the attendees meandered over to the resort bar for cocktails and chatter, lasting into the wee hours of the morning.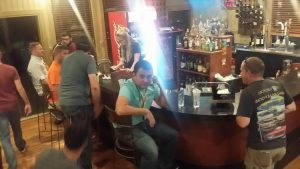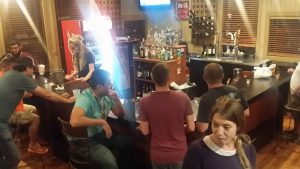 Sunday morning is reserved for relaxing, and the schedule is open, so that attendees can check out the area on their own, do some more driving, explore some of the gift shops, or just chill out and enjoy the scenery. I enjoyed an early-morning walk in the misty air before the sun got through the trees, and took one more leisurely drive down the Dragon to Deal's Gap. With that, it was time to head back to Knoxville and board a flight home, but you can bet we'll be back next year, with even more cars, more people, more shenanigans, and more memories made. Make plans to be there!