– by David Muramoto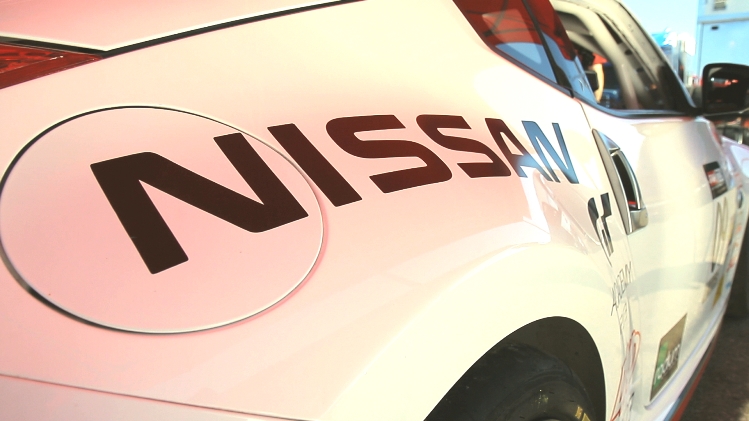 Some particularly good news for enthusiasts is that Nissan's racing program continues to evolve. And while participation in professional road racing may never reach the levels that created the Clayton Cunningham IMSA twin turbo 300ZX, or factory NPTI prototype teams, there are recent signs of progress.
In pro racing Nissan Motorsports has partnered with teams that have significant commercial tie-ins (such as the Nissan- Sony PlayStation GT Academy) to make the teams themselves more viable. Factory support for grassroots motorsports programs appears to be growing for a variety of sanctioning bodies, including TORC, NASA and SCCA. Perhaps most encouraging is the leadership for Nissan's racing programs appears to finally be in the hands of people who are racing enthusiasts at heart. Nissan Motorsports remains the racing and performance division of Nissan North America (NNA), and has recently been given the approval to expand its offerings in both parts and contingency awards.
Racers need to register with the program before ordering parts or claiming any awards, but that can be as simple as contacting Nissan Motorsports at (888) 833-3225 or e-mailing and asking for an application at: [email protected]
Nissan Motorsports Interview
NNA has a new Competition Director, although that title has now changed (see below). Recently, I had the opportunity to sit down with Richard (Rick) Kulach to talk about a variety of subjects.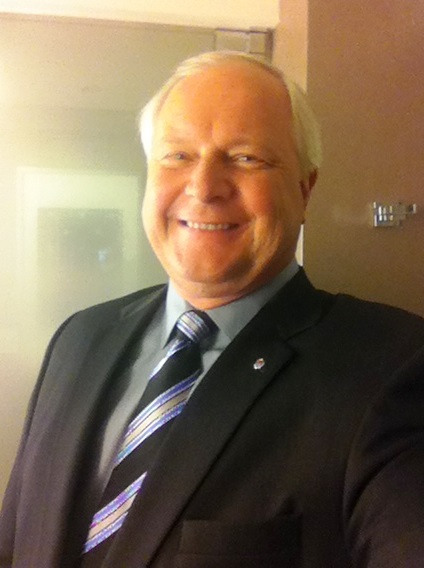 Readers might be interested to know that Kulach is a real racer, having started out flagging corners at his local SCCA races. Before long, he was going to driver's school in a Formula Ford and eventually on to racing a Formula Atlantic and a variety of closed cockpit cars. You can still find him in the trenches working on his own Nissan, so he is intimately involved in many of the problems grassroots enthusiasts face.
Kulach works collaboratively within Nissan to coordinate both professional and amateur motorsports efforts to ensure the company gets a good return on any motorsports involvement. His affable and approachable nature, combined with a very real enthusiasm for his work, make him well-suited to the job.
NICOclub: Please tell us about your past work history with Nissan, leading up to your latest official title and job responsibilities.
RK: I have been with Nissan for 28 years in varied positions at HQ and the field sales and marketing areas including Product Planning, Market Representation, and District Manager for both Sales and Service. My current job title is Senior Planner, Motorsports Marketing Communications. With this position I am responsible for the North American motorsports activities from Club racing to the professional series. The responsibilities include, but are not limited to sponsorship, fan activation and engagement opportunity development.
NICOclub: What current US professional road/truck racing series is Nissan Motorsports actively participating in?
RK: Nissan is currently involved with the IMSA Continental Tire Challenge in both GS and ST class vehicles, World Challenge in the Pirelli tire series with two teams in GTS class and one team in GT class competition. We also have teams competing in the TORC series of truck racing as well as in Formula Drift.
NICOclub: What are the primary criteria for the teams who are selected for Nissan support in these series?
RK: Picking pro teams to work with is a constant effort. You look for teams that can produce results, represent themselves and your brand in a positive manner. The other very large factor is the teams' funding model: are they properly funded for their efforts and do they have multiple funding sources?
NICOclub: Nissan has been actively promoting the GT Academy for identifying and nurturing racing talent from the ranks of gamers worldwide. What is Nissan Motorsport's role in this?
RK: Nissan has a strategic partnership with Sony in the initial effort to identify and develop future drivers from virtual to reality. After the GT Academy (GTA) program, we at motorsports leverage our sponsorship to provide opportunity for the Nismo Athlete to develop their skills and apply their passion.
NICOclub: GT Academy graduates are beginning to show up in different pro race series throughout the world in 2014. Is this a trend that is expected to continue into the future?
RK: This year alone we have had the three GTA graduates race at Mid-Ohio, Sonoma, Road America and Kansas Speedway. They have driven in competition Altima Coupes, 370Zs and the legendary GT-R. It is our plan that this will continue and be expanded as the opportunities develop.
NICOclub: Will there ever be any other avenue for the extraordinary car enthusiast to gain selection to the GT Academy? Will you have any input into this decision?
RK: We are exploring alternative opportunities to encourage Nissan competitors and customers. This activity and opportunity will be developed in part by Motorsports Marketing.
NICOclub: Nissan has stated that more effort will go into making NISMO a bigger sub-brand in the future. What role does Nissan Motorsports play in this regard?
RK: The development of the NISMO brand is a multi-faceted approach. Motorsports, product planning and model line management all have a role in the successful improvement of the NISMO brand recognition and success.
NICOclub: Will Nissan Motorsports offer more NISMO-branded merchandise in its catalog in the future?
RK: Additional NISMO products are being introduced and added to the Nissan motorsports offerings as they become available. We have even added a supplemental catalog to release this information to our customers and fans before the printing or on-line production of a full catalog takes place.
NICOclub: Turning to grassroots racing support, please summarize Nissan's current philosophy for selecting and providing support for any class or racing series.
RK: Our selection process for support is based upon return-on-investment (ROI) and the impact our decisions make on the current and future customer base. This would address all series and opportunities.
NICOclub: Nissan Motorsports had a tradition of valuing and supporting the grassroots racing enthusiast in the past. Are there any plans to restore or expand this support in the future?
RK: This last year we were able to bring back contingency payments to club racing and expanded our support for NASA Spec Z and SCCA classes as well. It is our intent to continue to support our racers and provide exemplary products and contingency assistance.
NICOclub: Nissan Motorsports has stocked parts to support everything from a Datsun 510 to an R35 GT-R in the past. Racers can either register for the parts program or buy them through their local dealer. Does this program continue to provide good return on investment for the company and are any changes on tap?
RK: Where I cannot comment on the ROI, the parts program is a valued operation within the company and provides Nissan Dealers and Racers an opportunity to purchase parts not available from other sources.
NICOclub: Last question: you travel throughout the country attending races, supporting pro teams, providing advice and sometimes just cheering them on. Is your job as much FUN as it looks to the ordinary enthusiast?
RK: That depends on when you ask the question… for me this is the most rewarding job I have ever had. My passion is and has always been around motorsports as a fan, competitor and business consultant. I am very fortunate to be trusted with the responsibilities of this position and opportunity to continue the legacy of Nissan Motorsports.
___________
NICOclub would like to thank Mr. Kulach for sitting down and talking with us, and David Muramoto for continuing to bring us news and information from behind the scenes at Nissan Motorsports!