As anyone who follows the NICOclub team knows, we're a SEMA Member company, and have been attending the annual SEMA Show in Las Vegas since 2002.
Since 2008, Nissan was one of the few manufacturers notably absent from the event – but this year, they returned. According to Steve Yaeger, Technology and Motorsports Communications Manager at Nissan, "Our presence is the proverbial 'toe in the water,' but it's a good sign that we are getting back into the pool."
Nissan was situated in the South Hall, and their space was transformed into the "NISMO Lounge," a casual, relaxed open booth area that was a refreshing change from the ultra-hyped, busy booths of many of the OEMs. Nissan's modest but classy presence was intended to focus special emphasis on NISMO-branded production vehicles, performance parts and aftermarket accessories.
On display was the menacing and sexy 600-horsepower 2015 GT-R NISMO supercar, sitting alongside a Nissan 370Z NISMO safety vehicle. The NISMO 370Z was fresh off its official duties in the Continental Tire SportsCar Challenge (CTSCC) race held in Austin, Texas.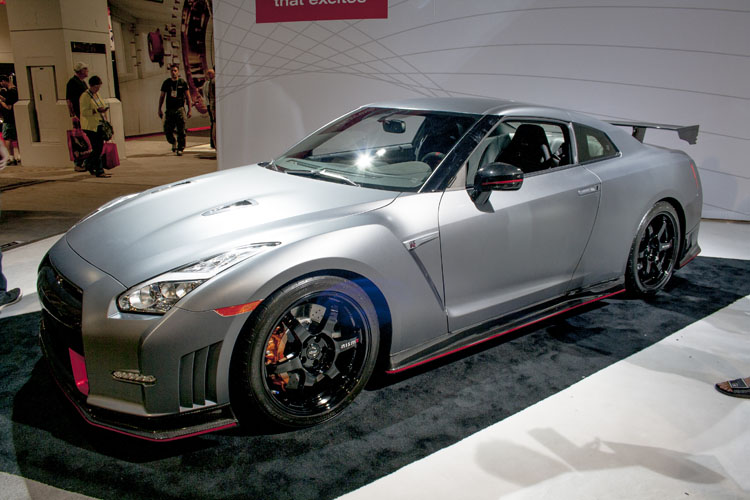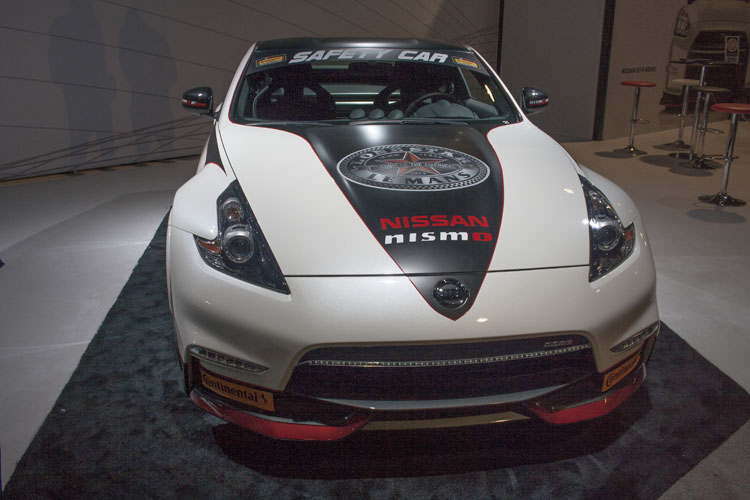 NISMO's Hiroshi Tamura, Darren Cox and several NISMO execs were on-site in the NISMO Lounge, which made for a welcoming setting to sit and chat. They seemed to really enjoy the idea of getting back in touch with enthusiasts as they discussed what's new for NISMO production vehicles, parts and racing programs worldwide.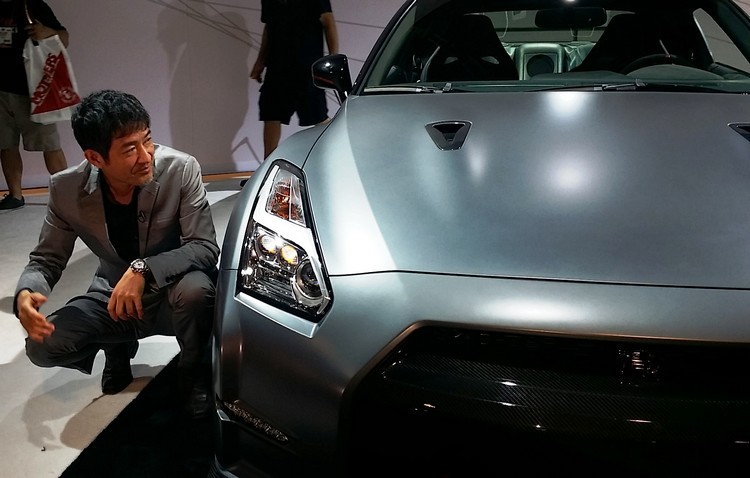 Some of the product planners were on hand as well, discussing their particular lineup and what to expect in 2015 and beyond.
As a special bonus, we decided to make sure those of you who didn't attend get to see ALL of the Nissan-branded vehicles that made an appearance anywhere at SEMA. So, without further ado, here's an entire gallery of every Nissan at SEMA! (click thumbnails for larger images)
Photos by Torry Skurski / Greg Childs