Previously, we showed you a step-by-step install on the Raceland coilovers for a Nissan 350Z.
After a few weeks of driving on the new Raceland coilovers, I have noticed a few things that I'd like to point out for people considering purchasing them.
First, here's my current ride height.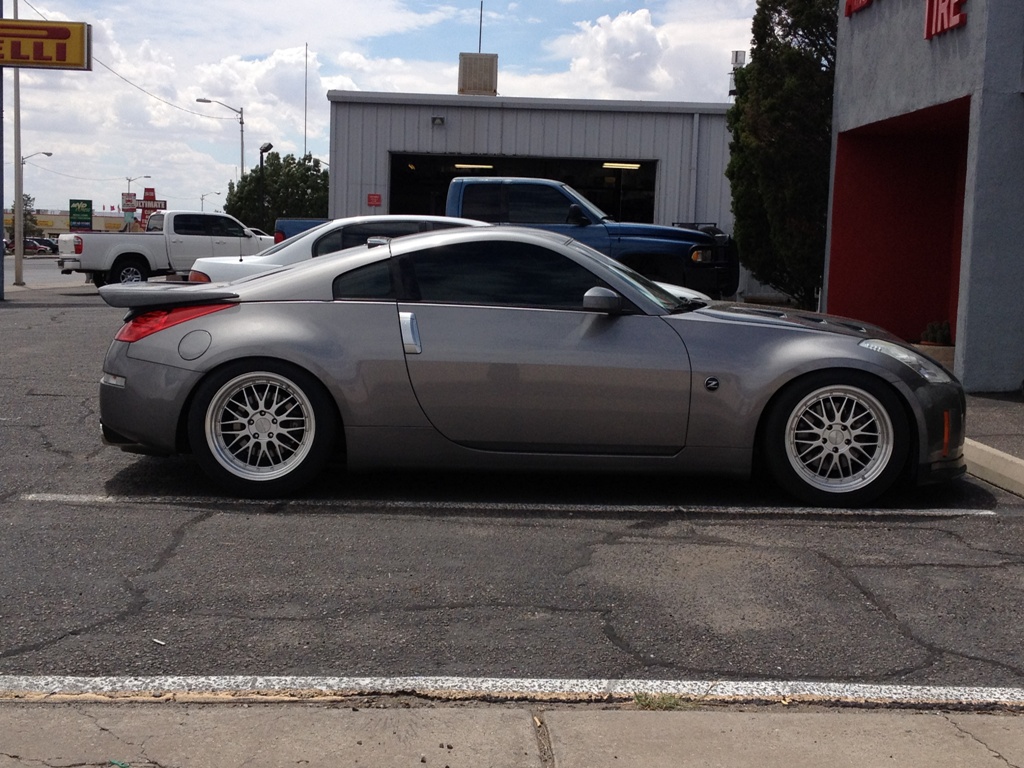 About three inches lower than stock in the rear, and one and a quarter inch lower than stock in the front, this
is plenty low enough for my personal taste. The fronts will go quite a bit lower, but the rears are as low as I could get them without setting too much preload on the spring or removing a perch.
The Raceland coilover ride is very comparable to stock in a relaxed, daily driving perspective. Down a nice long dirt road (where I thought it'd be horrible) they reacted to the random rocks, holes, and cattle guards just as the stock setup used to at idling speeds.
As I drive more, and push them a little more, surprisingly I notice a bit more body roll than I had before with the stock suspension. This is especially noticeable with sudden changes of direction, but after the initial turn-in body roll, they hold fine throughout the turn. This may just be due to an awkward spring rate and shock combination – or simply a need for a little more sway bar.
I have also noticed as time goes on, when transitioning from an angled surface to a level surface, some creaking sounds have developed in the rear, and now slowly in the front. Make sure you tighten up the hardware after a few hundred miles of driving.
By no means are these a track worthy set of coilovers IMO, but that's not what they're marketed as – Raceland states these are great for "street" driving, and I'd have to agree with them. I have put them through a fair share of abuse in the last few weeks between bad roads, and the occasional "hooning" session, and they are holding up just fine so far.
As I have said before, for the money they're great, especially for the "stance" lovers on a tight budget.
Here's a shot of the negative camber I had after the drop, with my adjustable camber arms at stock length.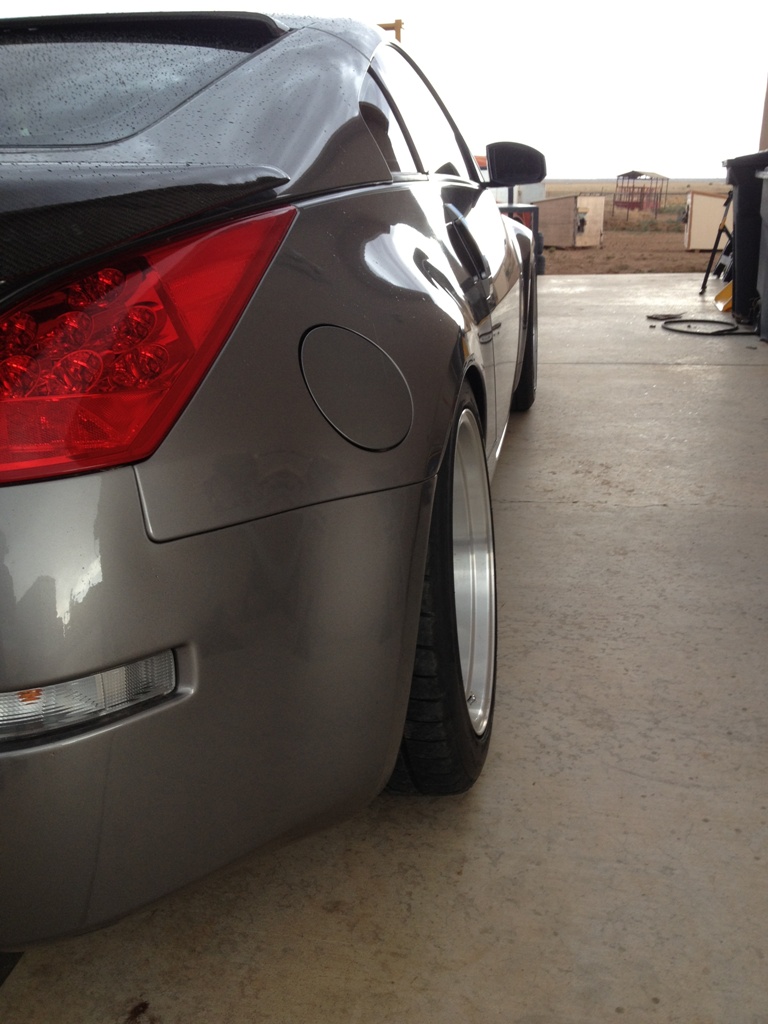 At negative 4.5 degrees of camber, it looked about right for the "stance" style, but much too much negative camber for my personal taste.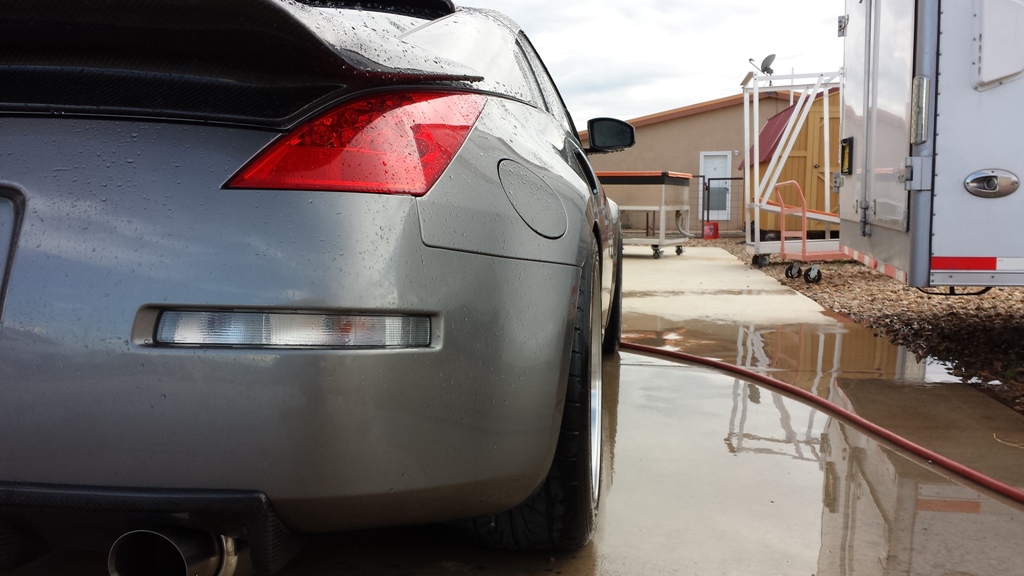 This is after the alignment, getting back into range with 1.5 degrees of negative camber in the rear.
At $469 for a set of height adjustable coilovers, I believe you can't beat them for street use. They will go low enough for a very aggressive stance as compared to some aftermarket spring / shock combinations.
Hope you enjoyed this review – Make sure to pop in at the 350Z Forums and tell us about your Z!