If you've followed this site for any length of time, you know I spend about half of my waking life doing some sort of restoration, modification, or repair on our fleet of Datsuns and Nissans… A couple areas that are always a challenge: Upholstery and paint.
Why a challenge? Well, let's just say I'm pathetically inept at both trades. On top of that, I've had several negative experiences hiring this type of work out, which leads to frustration. Neither function is cheap, and it seems it's increasingly hard to find a good upholstery shop or paint shop.
For this article, we're going to talk about upholstery. Recently, I encountered the guys from a company called Ridies. As it turns out, they make high-end genuine and synthetic leather seat covers (and other accessories) for cars.
OK, I'm interested – tell me more! Well, these aren't the kind of seat covers that you buy in an auto parts store, the ones that just slip on. These actually require you to remove your old seat upholstery and replace it with pre-manufactured new upholstery for a brand new look.
Now I'm really interested – What's the catch? Well, I found out they don't charge extra for different colored leather or stitching, AND shipping within the US is always free. Delivery time is about 3-4 weeks, so I decided to give them a shot.
The car we'll be dealing with is the Zpowersteering.com demo car, which happens to be Becky's '72 240Z with an RB swap and loads of other upgrades. The original Z seats had long since been replaced with something more comfortable and appropriate for hard driving, a set of 1994 Miata buckets in black leather. Of course, after 25 years, the leather had hardened – while they didn't look terrible, they were brittle and stiff despite several intensive treatments.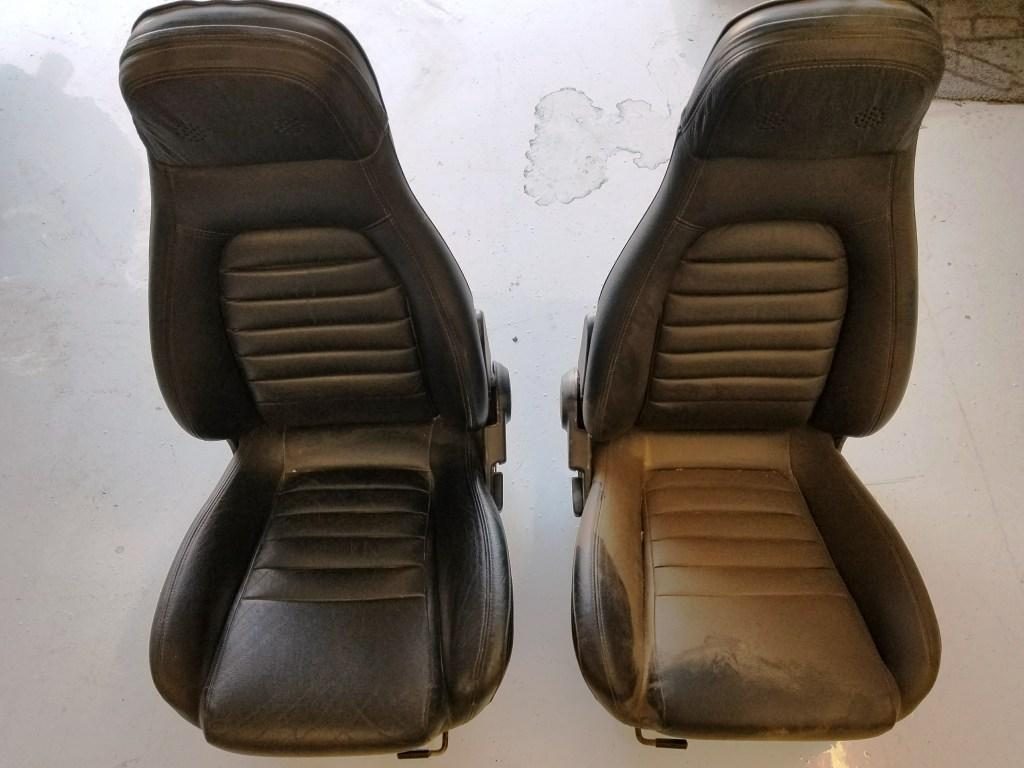 So, the guys from Ridies whipped up a set of black and grey covers to replace the factory Miata leather and bring a little visual interest into the car. Now, keep in mind, I'd gotten estimates from $700 to $1300 to recover these seats. The Ridies covers cost WAAAAY less than that!
Disassembly of the rails and reclining mechanisms was simple – Make sure to keep all your hardware separated for ease of reassembly.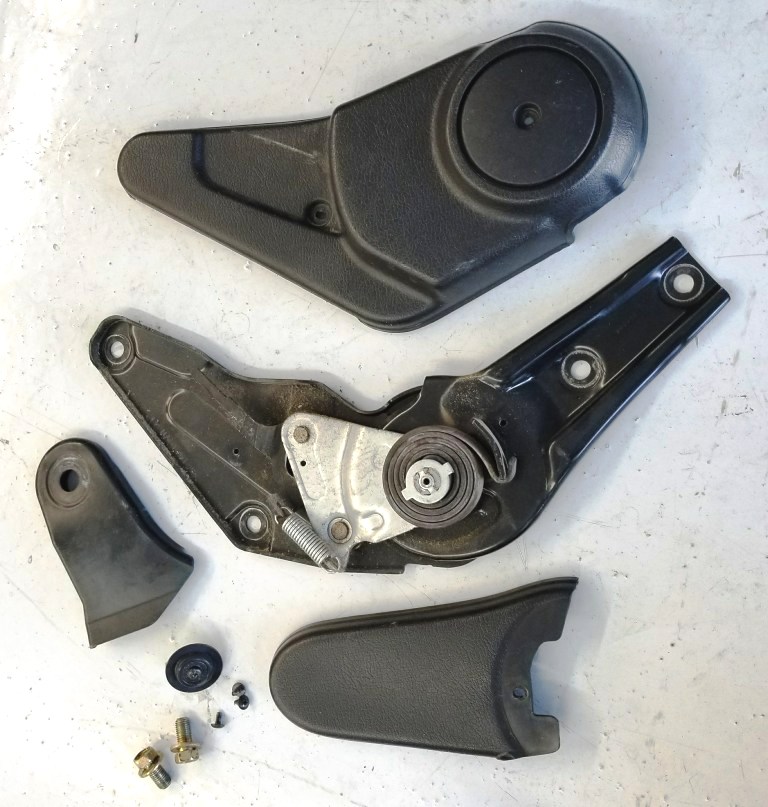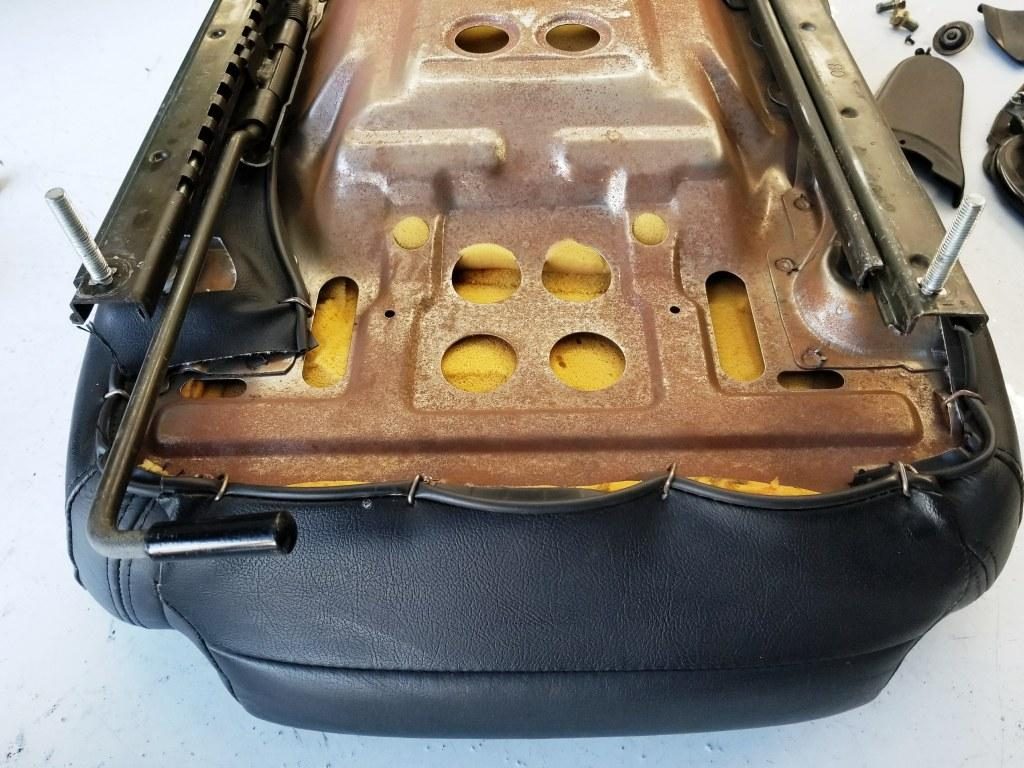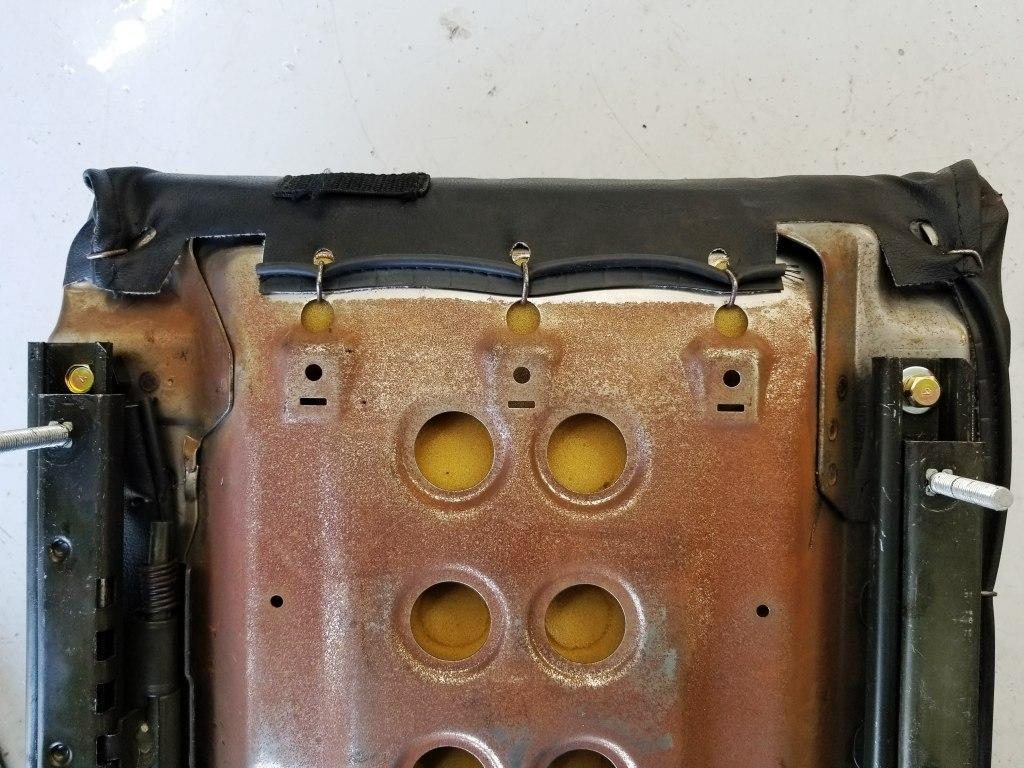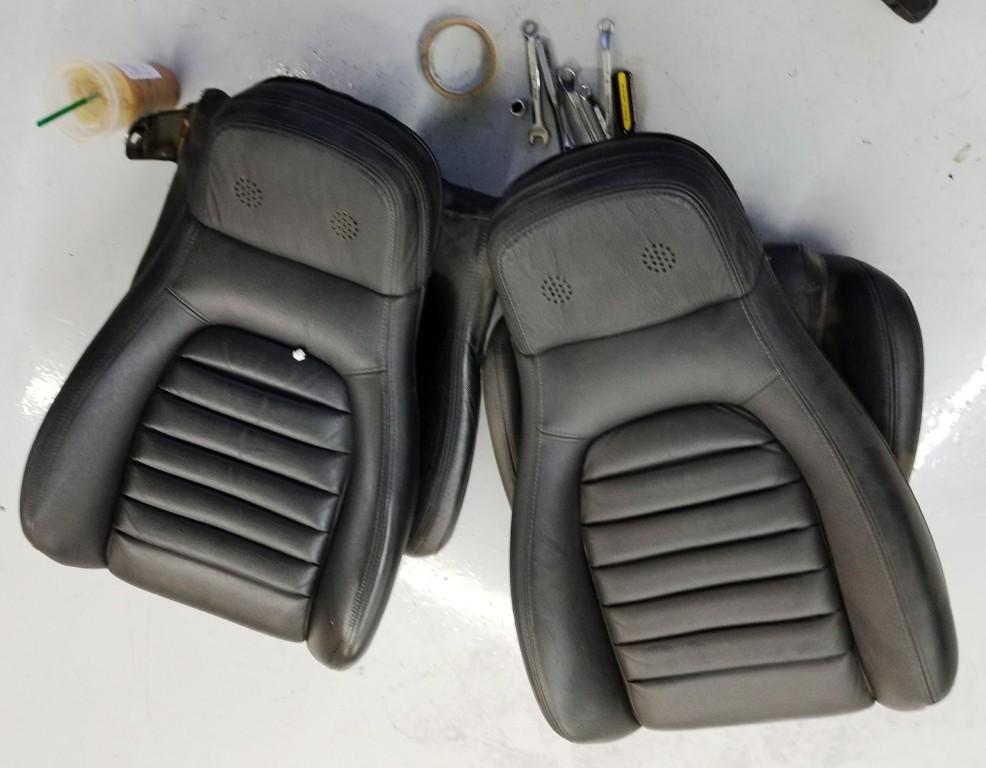 Now, I'm perfectly capable of doing a remove and replace on these types of covers. However, last time I recovered a set of seats, I had a rather nasty mishap with my hog ring pliers and decided I'd leave the R&R to a pro. A local shop whipped out the job in a day, charged me $100, and did a much better job than I could have (and no need for a tetanus shot)!
Check out the results… My pics certainly don't do these justice, but you can check out their site at Ridies.com and see some better photos.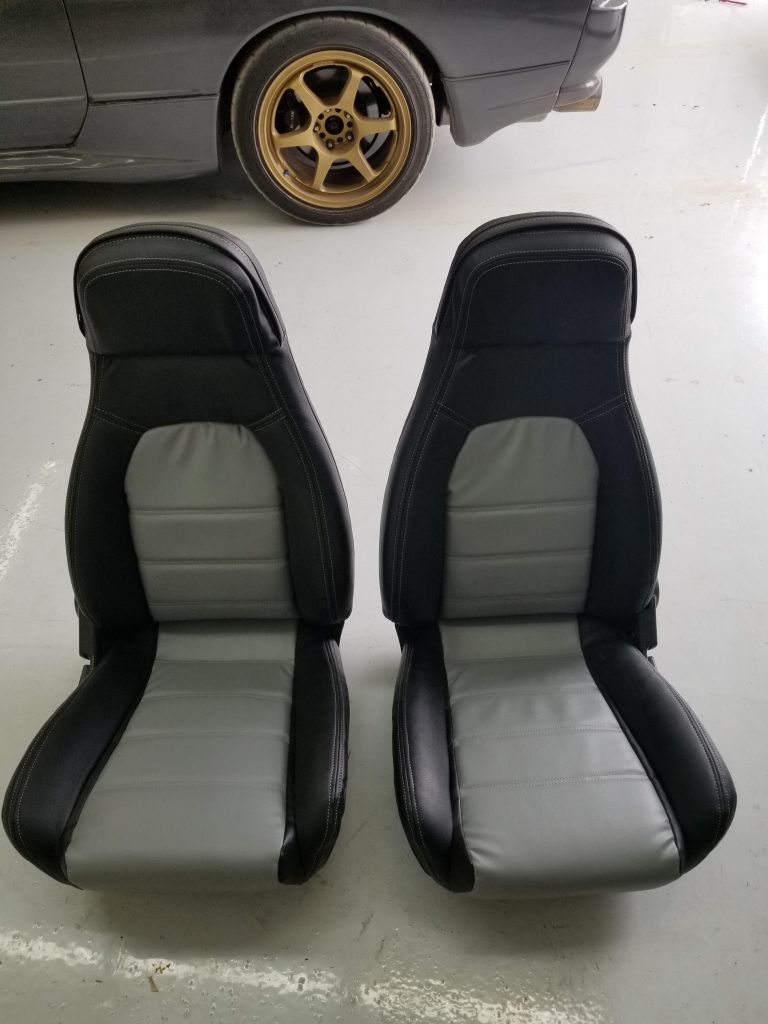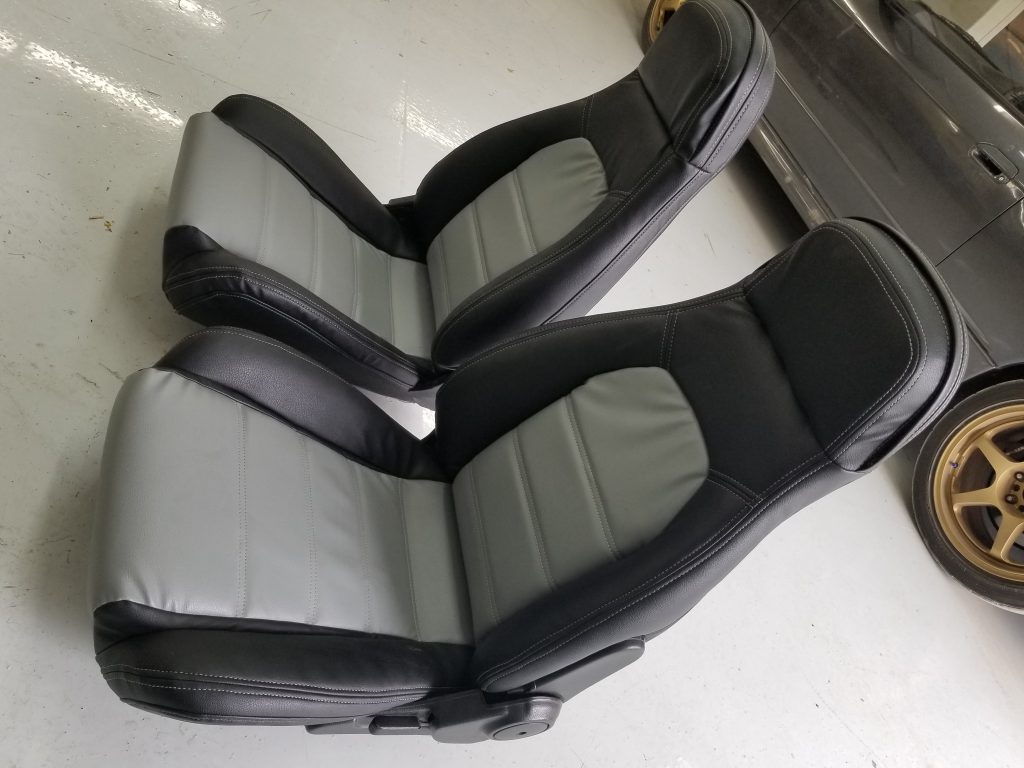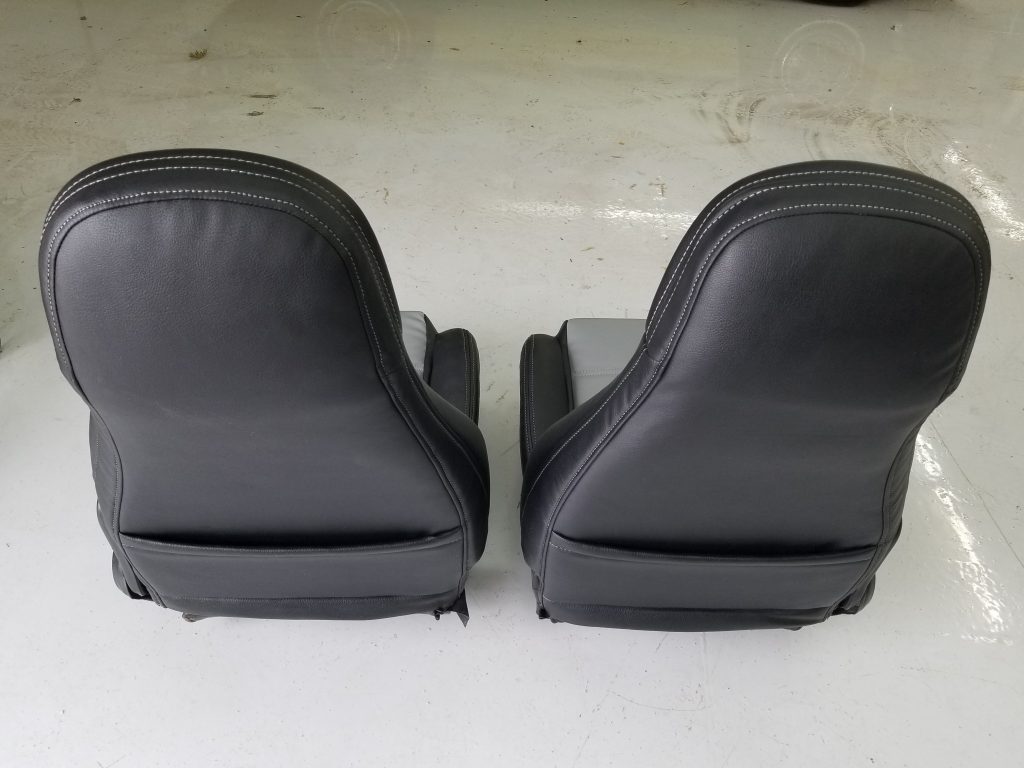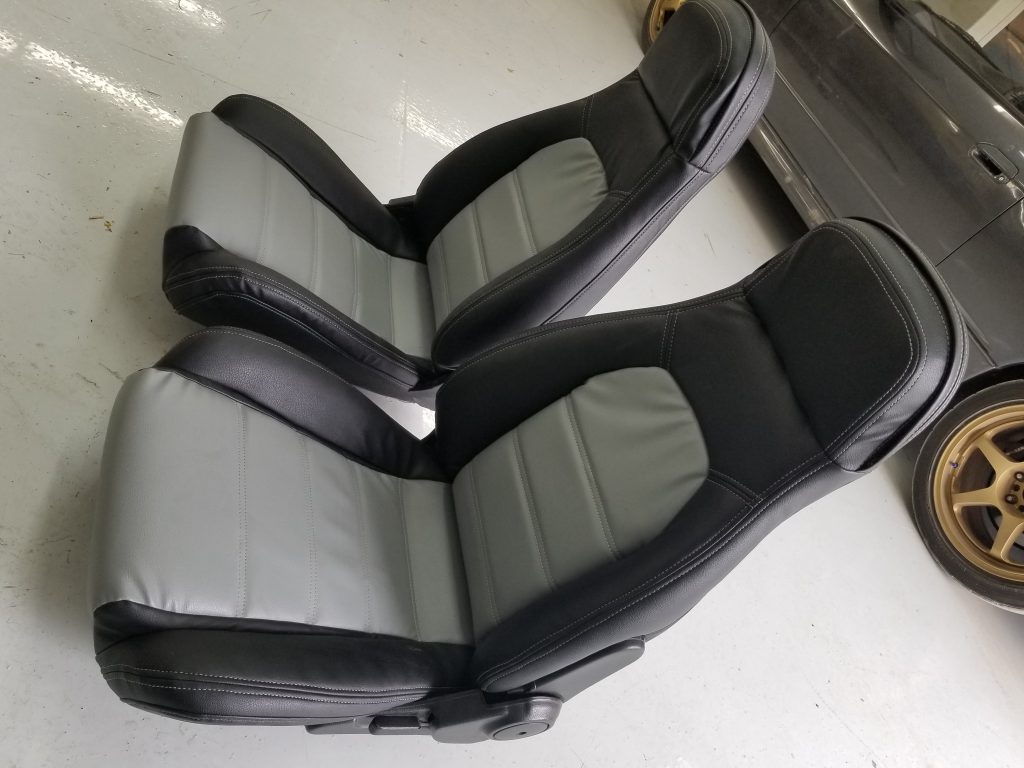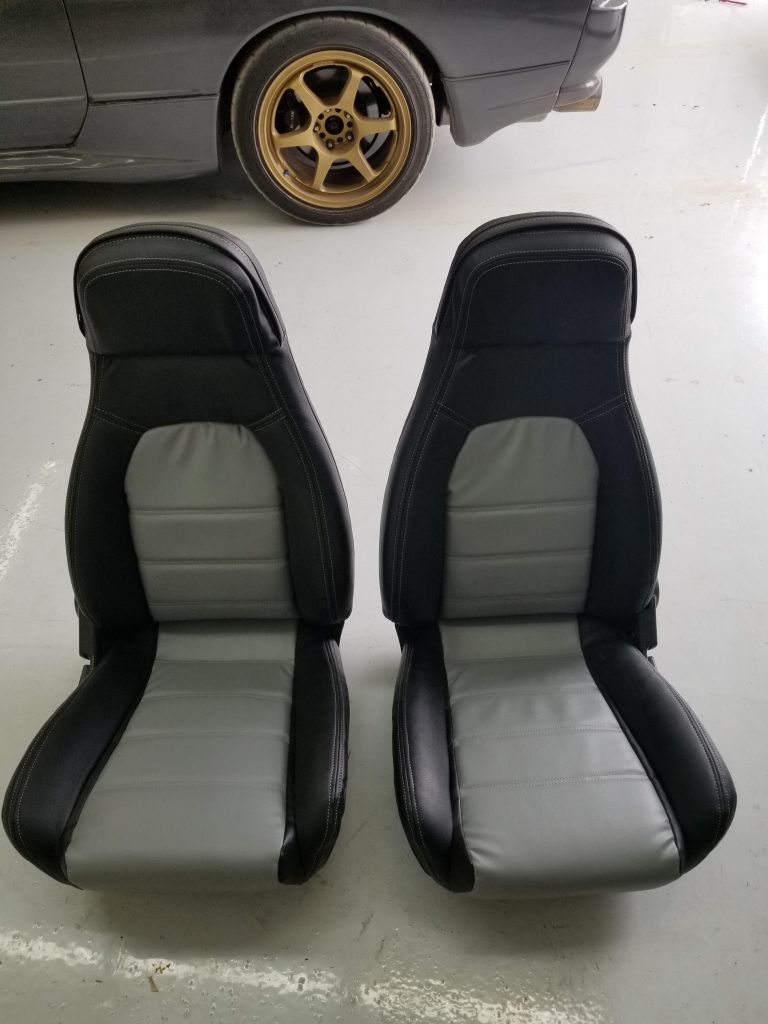 I'll let these sit in the sun for a couple days to "snug up," but they're already much more comfortable and attractive than the seats that came out. I'll be hitting them up real soon for a replacement set for our Z06, and you should check out their lineup of stuff – Reasonable prices and high-quality work!