Rimblades, LTD is a company we've been familiar with for quite a while… having met their people at the SEMA show a couple years back, I was impressed with their plans to roll out an entire series of alloy wheel protection solutions in a short period of time.

Recently, the owner contacted me to update me on their progress, and sure enough, they've brought all four products to market:
Rimblades
Scuffs
Rimbands
Trims4Rims
In a nutshell, the entire product lineup is designed to protect expensive alloy or chrome wheels from curb damage. Even the most careful and skilled drivers are bound to get a curb nick from time to time, and sacrificing a durable, impact-resistant piece of decorative trim is easily more palatable than seeing a nasty scrape in your fresh new wheels.
The idea is to put a sacrificial barrier between the wheel rim and the curb – If you've ever bought new wheels, most wheel manufacturers even include a similar protector to prevent damage during shipping.
For previously-curbed wheels, these can be used to cover up existing damage, saving the cost of having wheels refurbished.
This isn't a new idea – If you'll remember, we reviewed a competitor's product a few years ago. While the idea was sound, the execution was somewhat flawed – but no more. Rimblades has gradually improved their product since their first release 3 years ago, and they're now on the 6th generation of the product.
In 2013, they completely overhauled the design, incorporating several improvements:
lighter weight material
wider VHB adhesive
improved quality cleaning and primer wipes
impregnated with a solution that totally seals the rubber from brake dust
So, we agreed to help them out with some testing… we'll eventually be testing all of the Rimblades product lineup, but for this article, we're reviewing the original Rimblades alloy wheel rim protectors.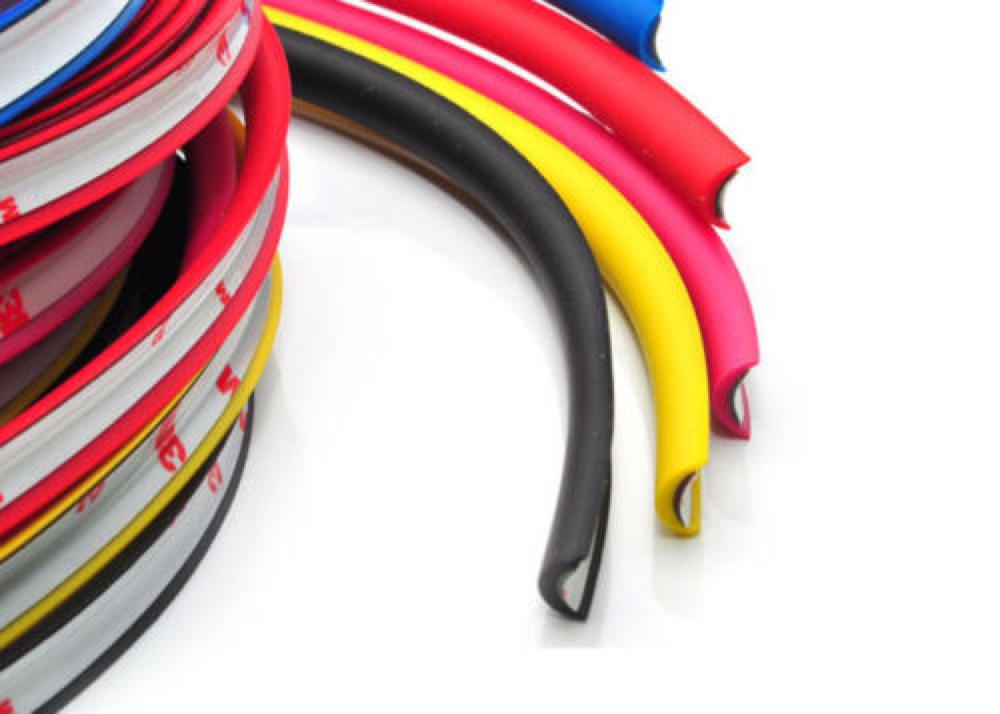 For this install, we fitted them to a MazdaSpeed Miata with aftermarket alloys.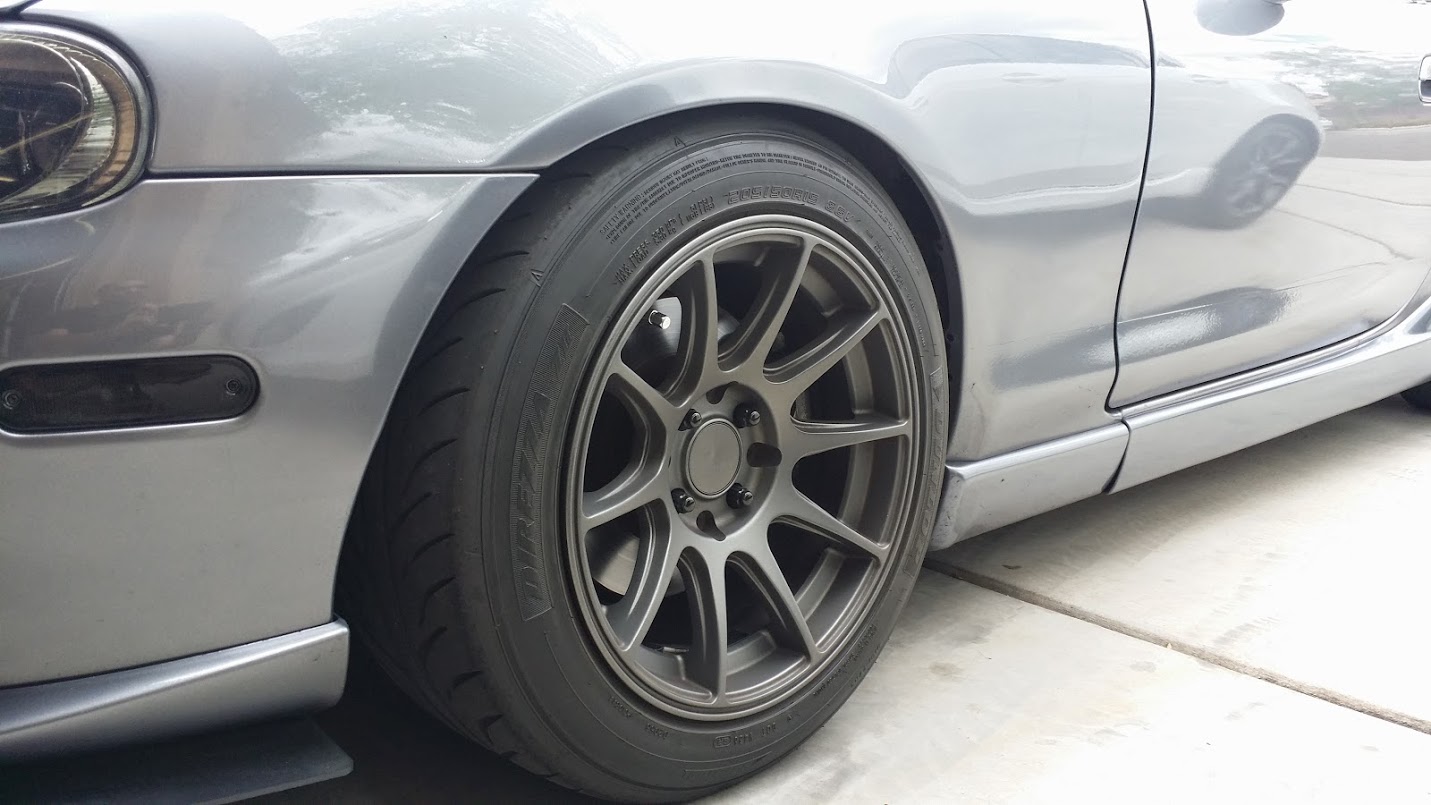 Right out of the box, you notice the Rimblades are a nice, professional product… substantial and well-made. They fit great on the newer concave wheel designs with a small protruding lip.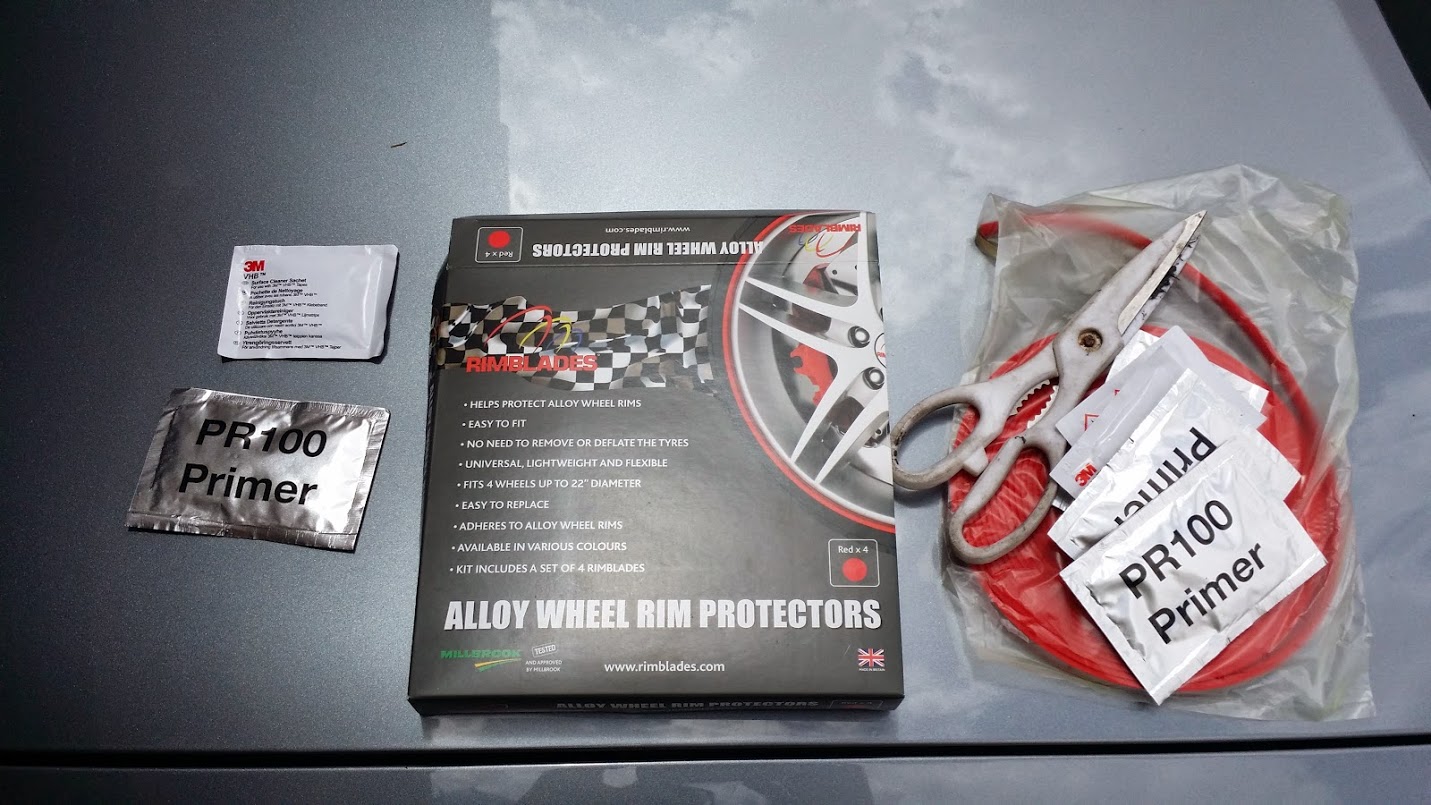 Fitment takes about 45 minutes, and as you can see the end result is pretty cool. I'm not certain about the red, but the great news is they come in several different colors – so, I may switch out to a black or grey set.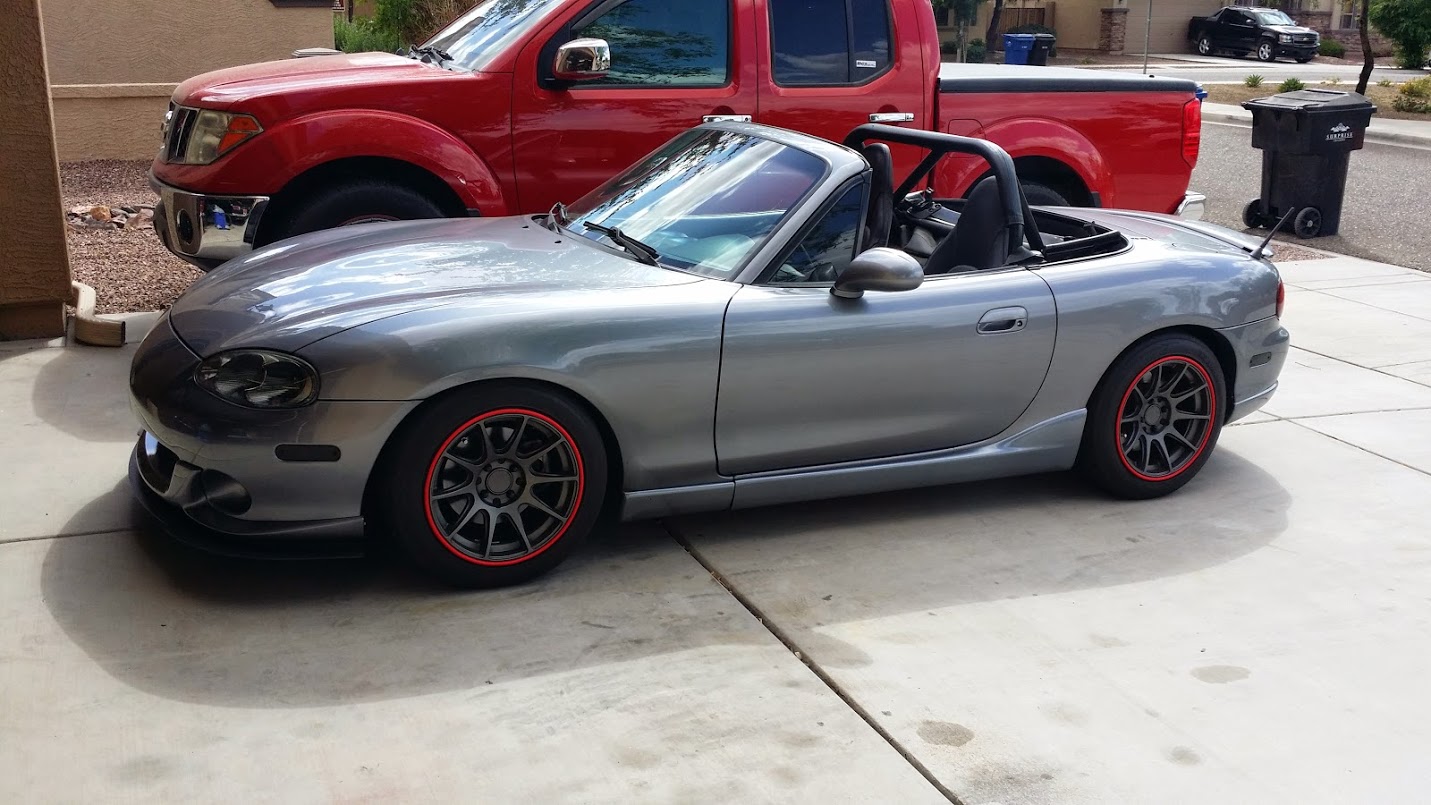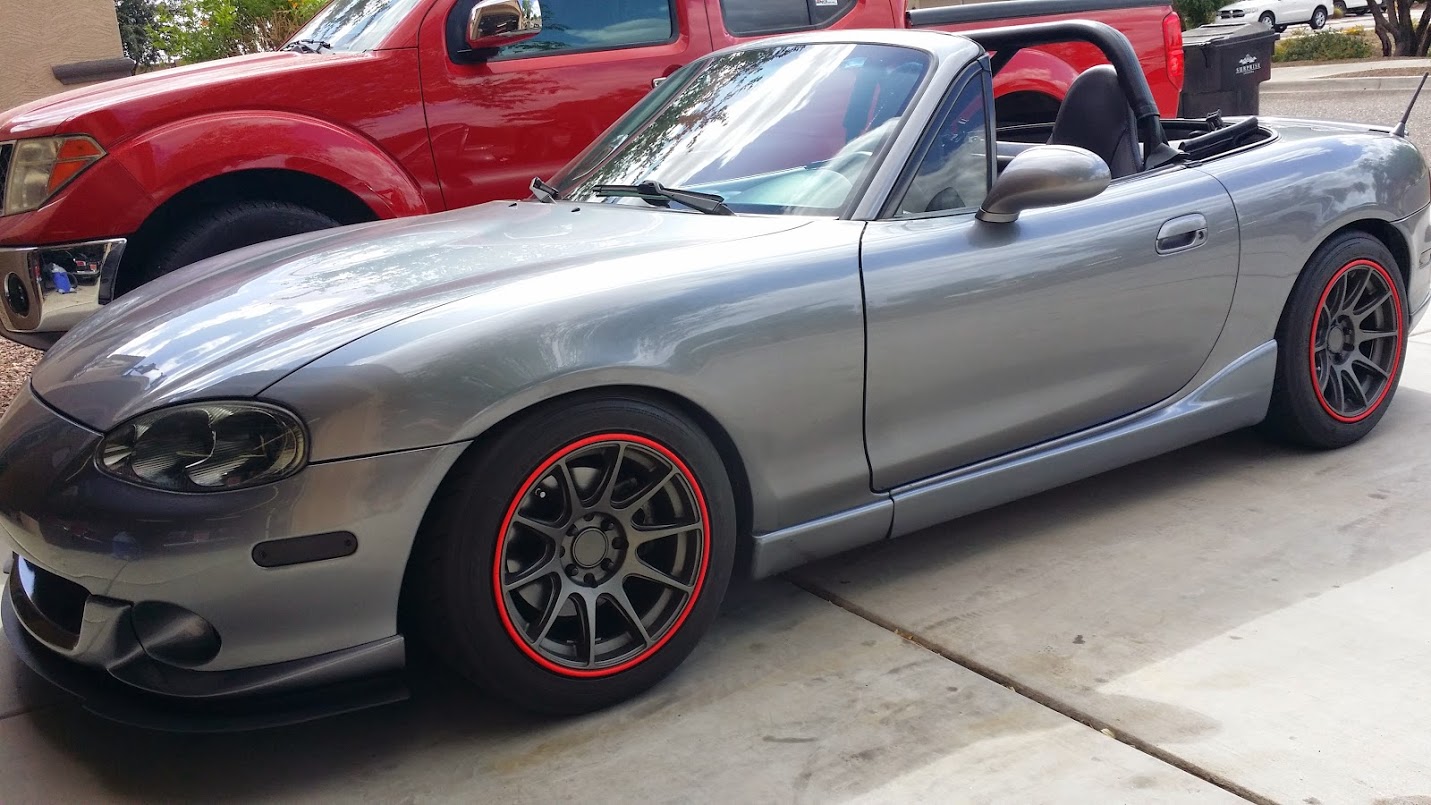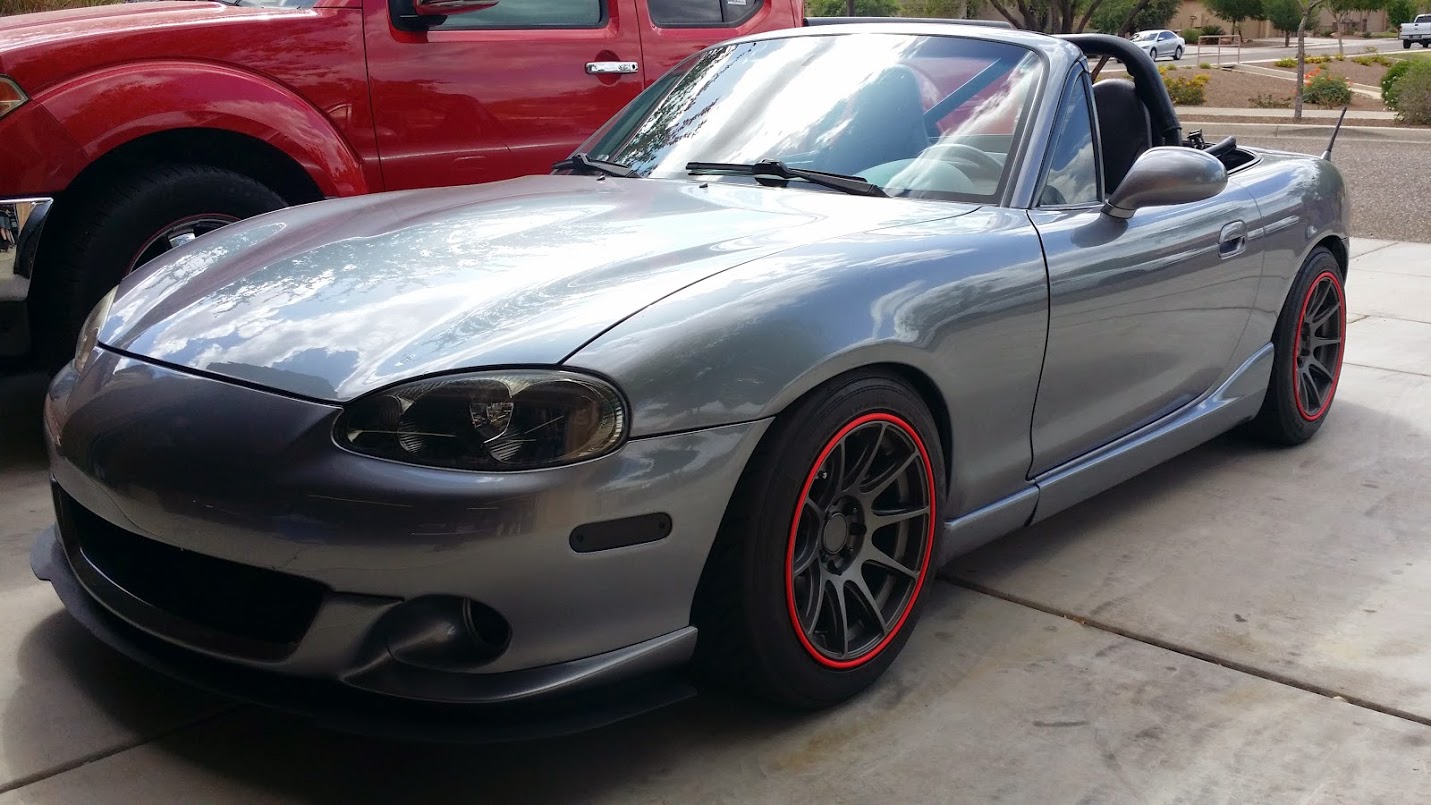 Durability has been impressive. The temperatures here reach well over 100 degrees, and the car has seen triple-digit speeds on numerous occasions. Brake dust hasn't affected the bond (even with aggressive Hawk HPS pads) I regularly take the car down about 1/2 mile of dirt road to a construction site, and that hasn't affected the bond either. While I haven't struck any curbs since they've been installed, they're clearly sufficient to deflect light curb impact without damage to the wheel finish.
Best of all, they're totally affordable. Stay tuned, as we'll be reviewing the rest of their product lineup soon. If you'd like to place an order, you can do so at www.rimblades.com. If you have product questions, you can reach out to the Rimblades team at this link: http://www.rimblades.com/contact/ Make sure you tell them you heard about the product on NICOclub, and let us know how you like them!
Thanks for checking in – See you on the road!
-Greg