I'll admit, I'm not a fan of washing cars. I'm not the guy with all the gear out in the driveway every weekend scrubbing and polishing… mainly because we have 17 cars, and also because it's pretty dusty where we live. However, I *do* like to detail the classics before we go to an event, and for that purpose, this thing is going to get a TON of use!

Let's have a look – This unit keeps everything you need at arm's length while placing you at the optimum height for detailing wheels and tires, and cleaning rocker panels, bumpers and grille.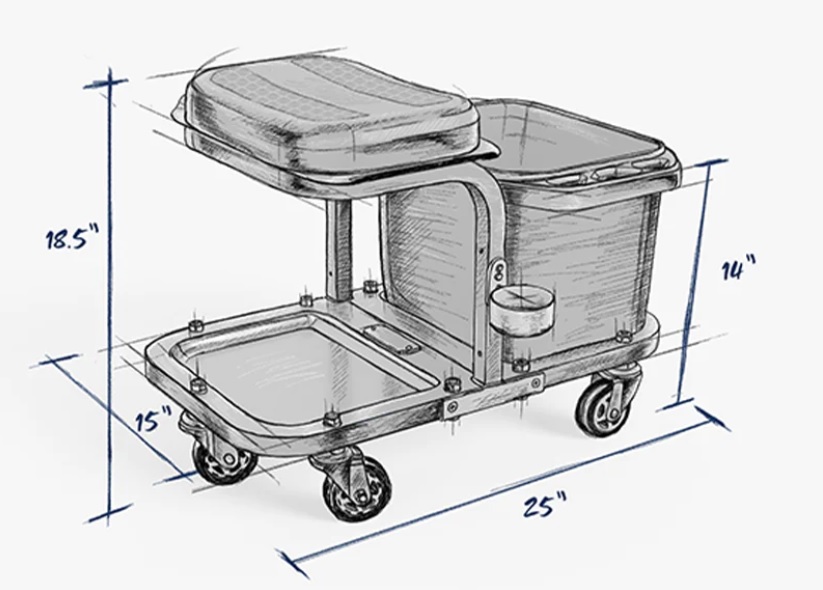 First impressions are important, and this unit is BEEFY. Designed to hold 350 lbs, big guys don't have to worry about a creaky, flimsy car wash stool. The five casters are polyurethane, ball-bearing 360-degree swivel speed casters, to cruise over pebbles and driveway joints with ease.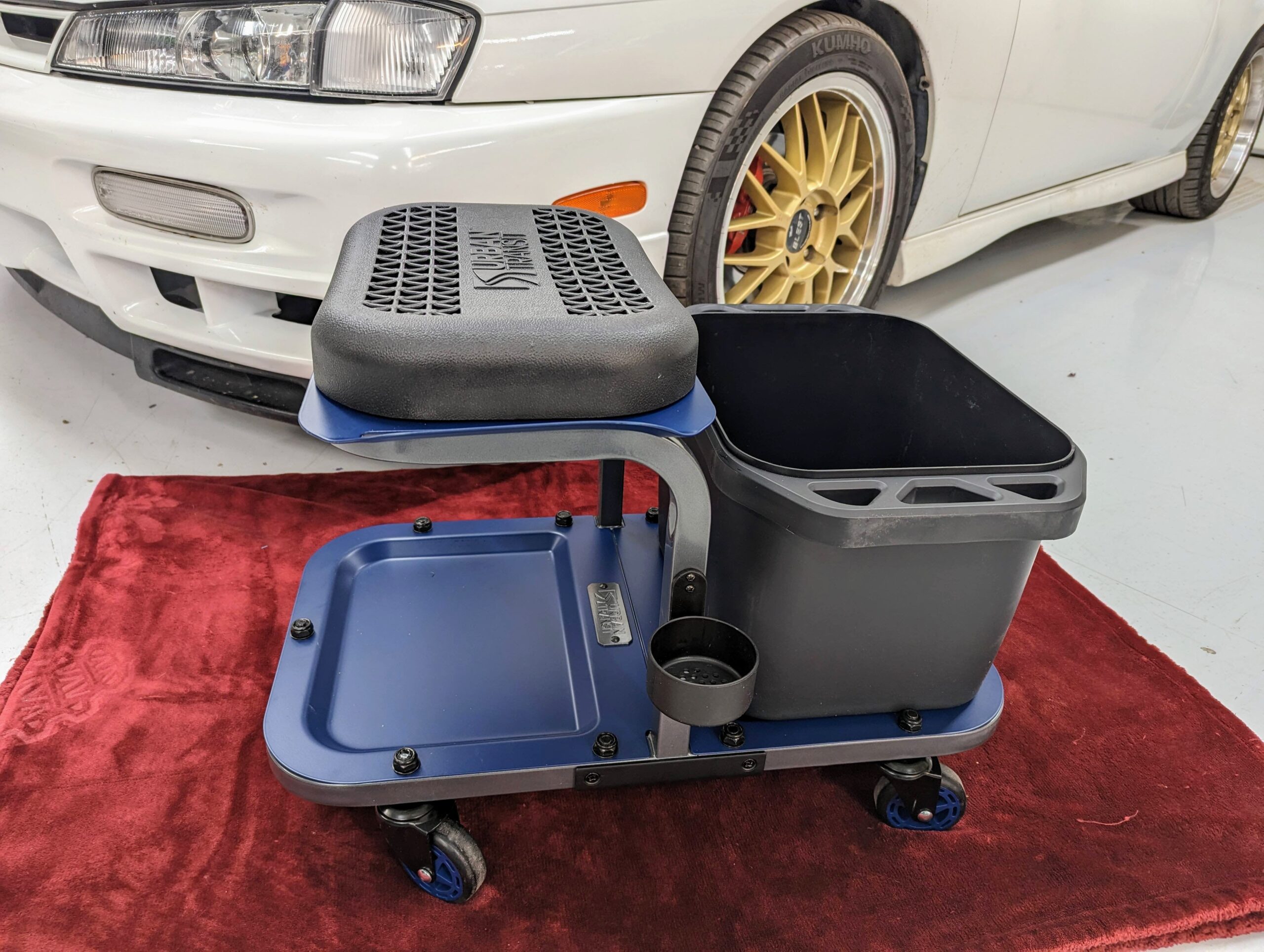 The cushioned seat is easily removable, and pops off to us as a kneeling pad (if you need to get down really low) or you can do as I did and sit on it (keeps your backside off the wet driveway).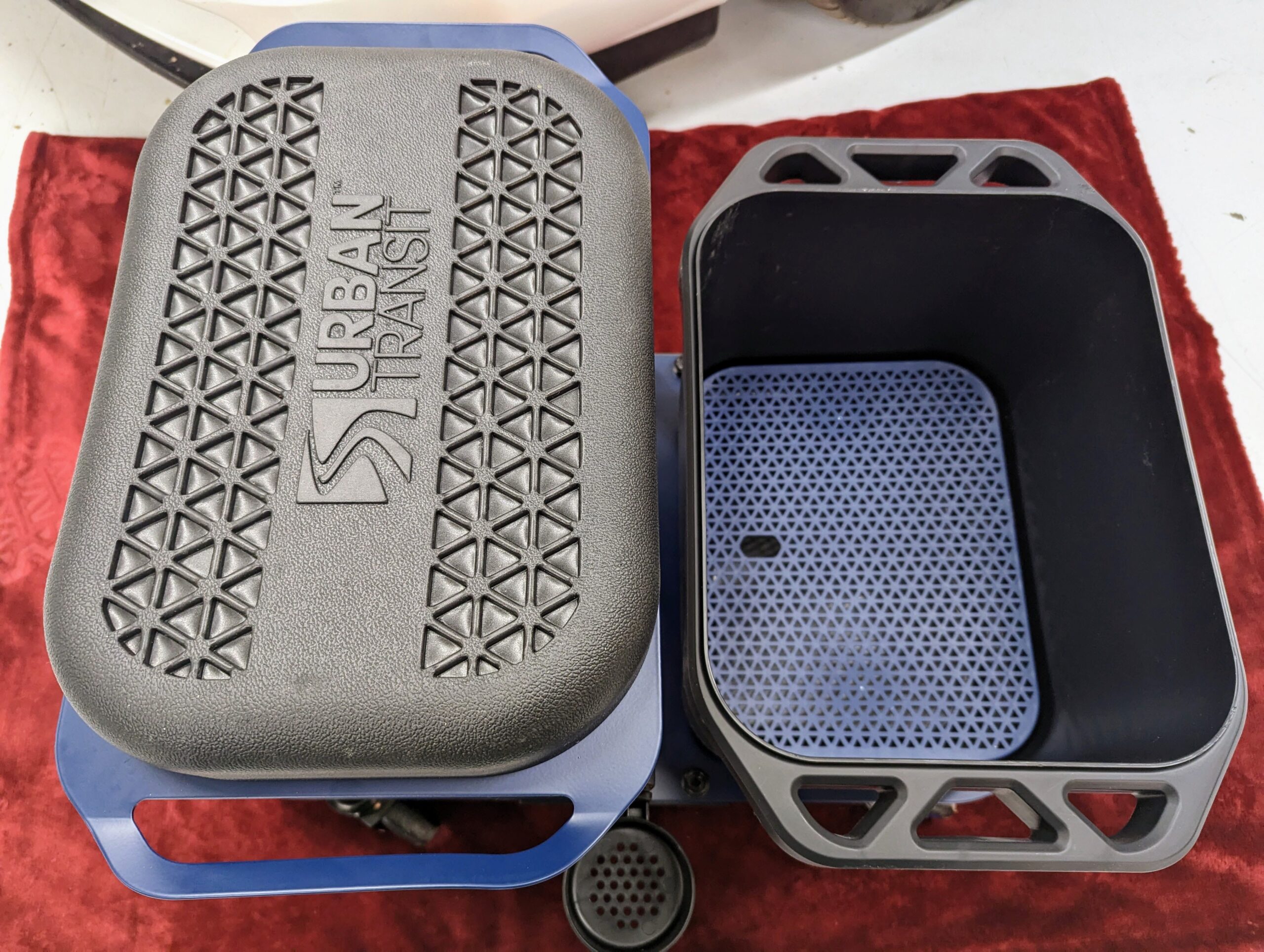 As you can see, there's also a grit guard in the car wash bucket. This keeps dirt and contaminants at the bottom of the bucket, instead of in your washing mitt or sponge – no scratches!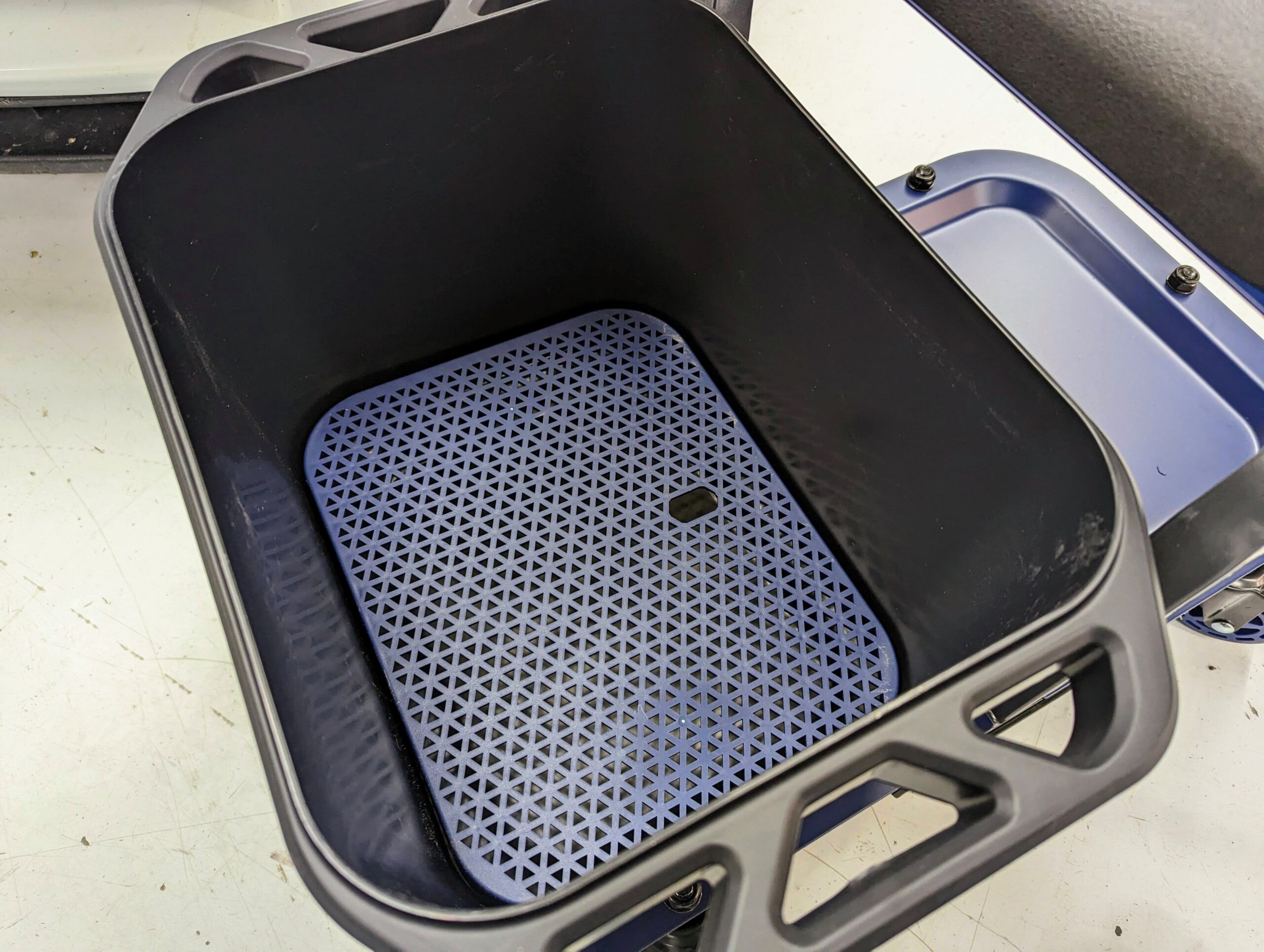 The handles and cup holder are a nice touch, but I really like the design of the bucket – spray cleaners hang conveniently on the sides, so everything stays within reach: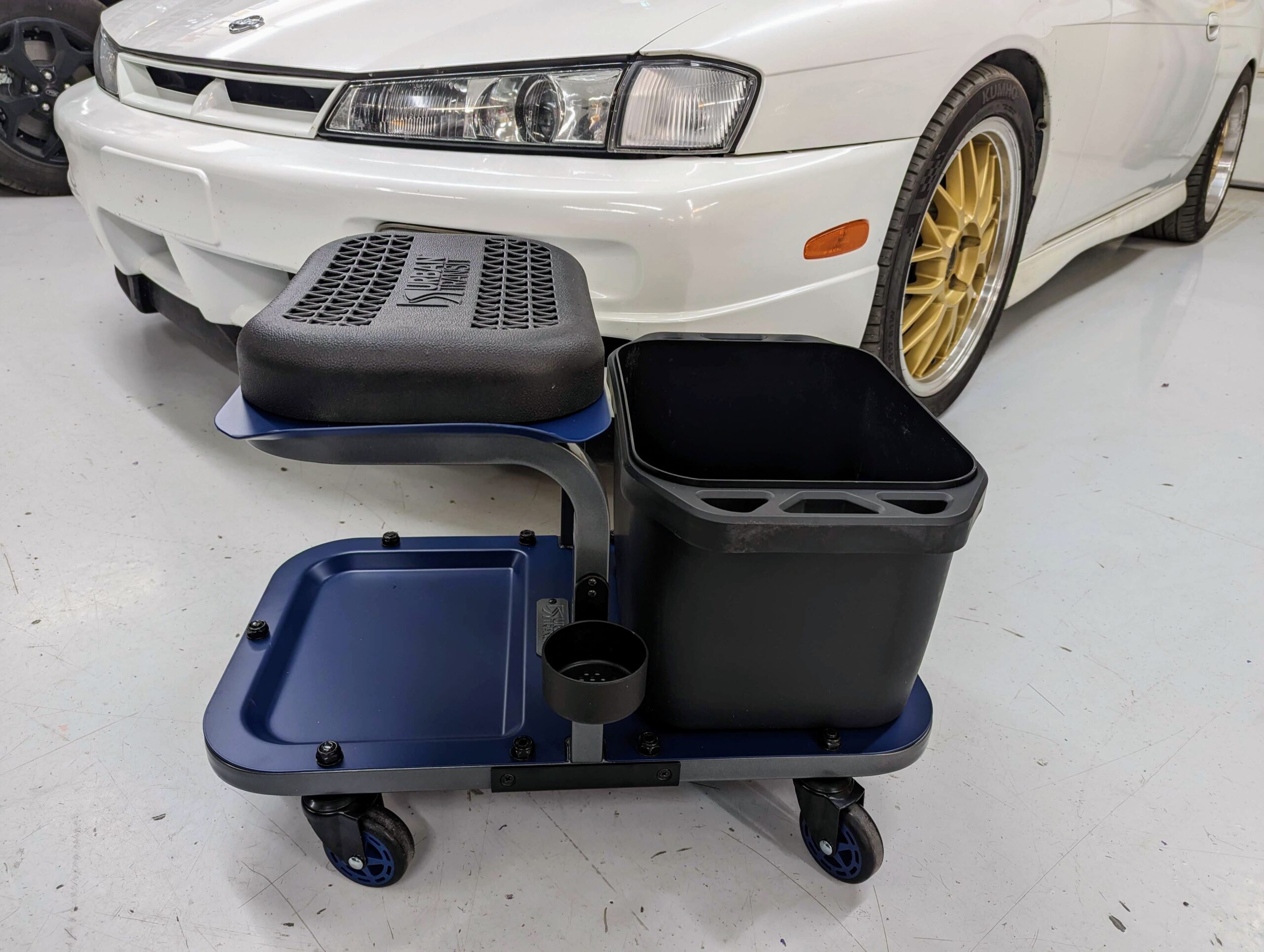 The frame is powdercoated for durability, and you can see they've put some effort into the details – Definitely a quality piece of gear, and one that should last any car buff a lifetime.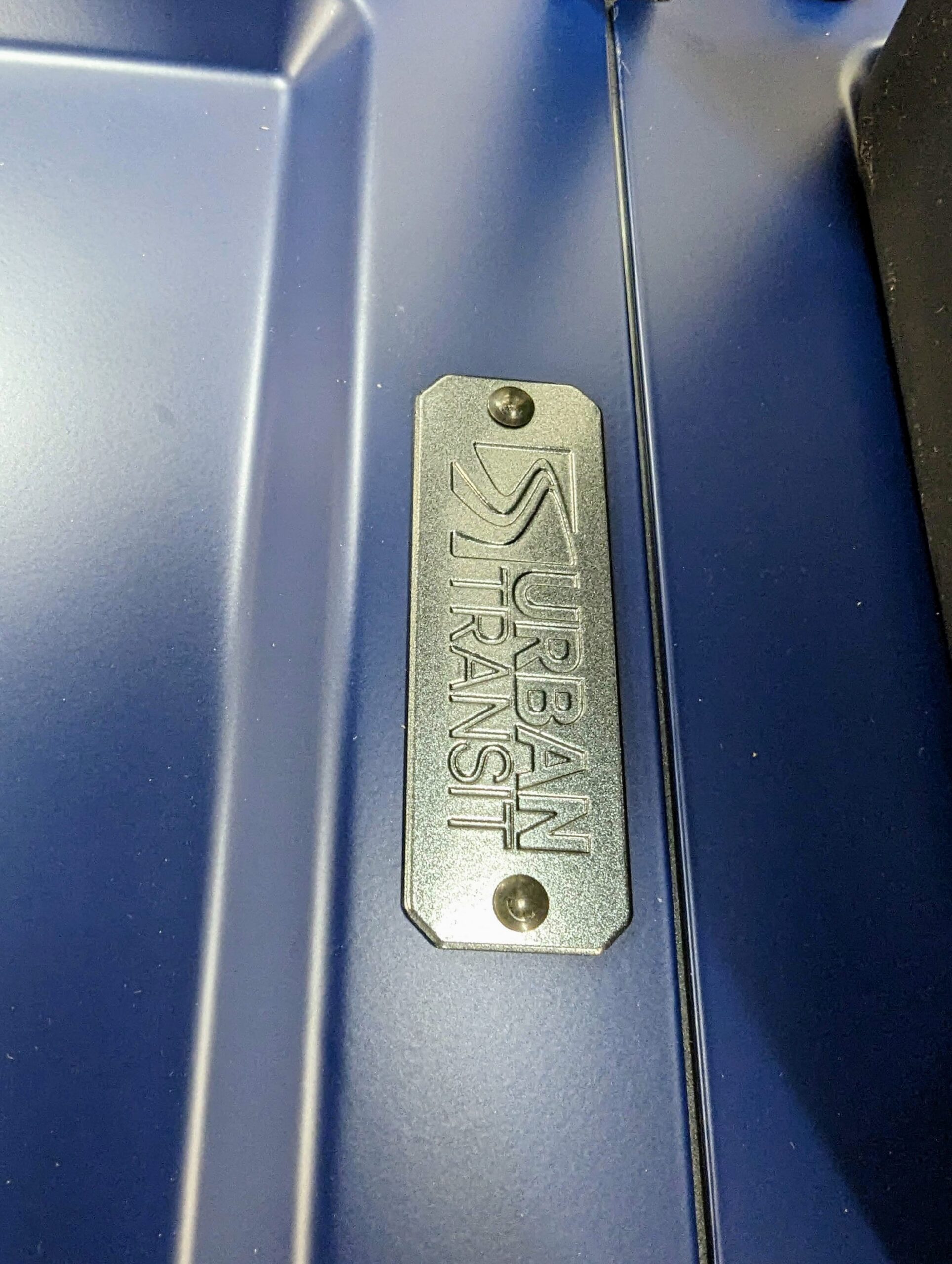 Our paintless dent repair guy saw it, and ordered one while he was working on one of our cars!
Now, if I can just keep my wife from absconding with it for her gardening projects, this thing should be a permanent fixture here at Datsun Ranch!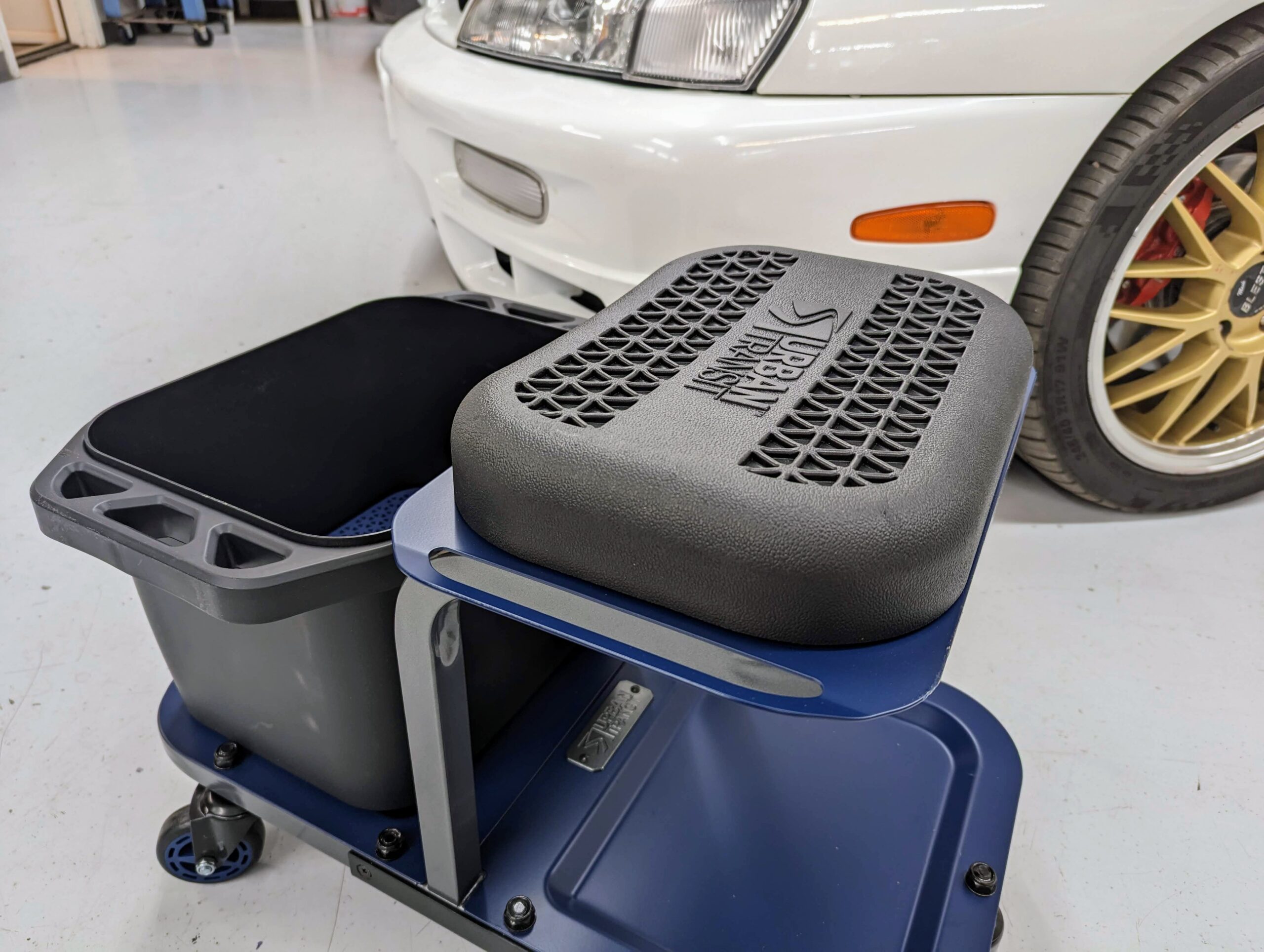 You can order yours here, and let us know what you think!
https://urbantransit.com/products/rolling-car-wash-stool
Thanks for reading, and happy shopping!