Shiro Nakamura, Infiniti Senior Vice President and Chief Creative Officer, speaking on Infiniti's efforts towards PQ and how it relates to customer perception of the Infiniti lineup: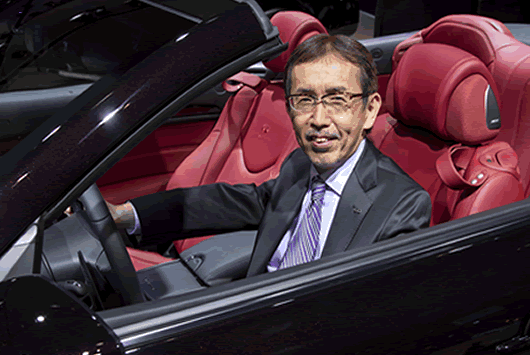 Perceived Quality (PQ) is one of the critical determiners of Overall Opinion (OAO), how customers evaluate the entire car. PQ excellence leads to customers' appreciation resulting in higher purchase intention. It is essential to accurately understand our customers' viewpoint in developing PQ. We need to precisely identify the following two factors in particular:
1. What makes customers recognize PQ excellence?
2. Which level should we set as a PQ target to ensure competitiveness in the future?
The touch points between customers and our products are very diverse, and PQ is an aggregate of a number of customers' perceptions in different scenes. Our company manages and attends to details of PQ by classifying scenes by distance between a customer and a car. We call this "10m / 3m / 1m / Touch & Live – PQ." The scheme consists of the following components:
1. 10-meter PQ: PQ that you feel when you see the moving car at a distance
2. 3-meter PQ: PQ that you feel at a closer distance (e.g. a car stopping at a red signal, parking lot)
3. 1-meter PQ: PQ that you feel when you move closer and get into the car
4. Touch: PQ that you feel when you actually operate the devices and the features in the car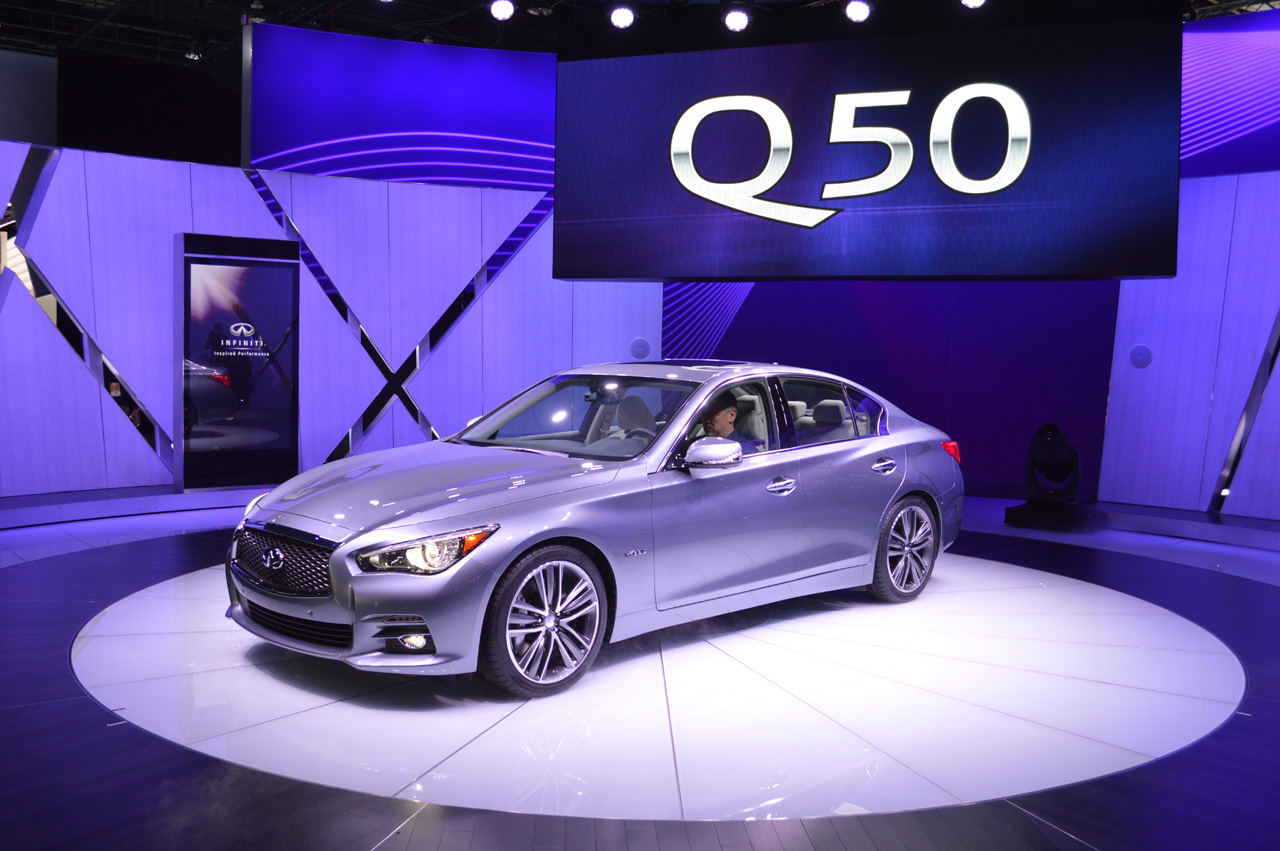 Let me raise an example of Q50 to give you more details.
For 10-meter PQ excellence, we worked on minimizing the gap between a wheelhouse and a tire as well as ensuring uniform luminosity of the exterior lamps. The main market of the product is North America. As you may know, there are many wide roads and expressways in the region. You often see cars from afar. In such a situation, the totality of the body mass is important in particular. People intuitively feel that the car with a small gap between a wheelhouse and a tire is a good car that excels in its stance. In order to deliver class-leading PQ, Q50 is designed with a good stance and tight gaps that are unrivaled. This is a result of in-depth benchmarking and kaizen efforts mainly by vehicle engineering.
For 3-meter PQ excellence, we enhanced exterior paint quality and sharpness of a panel. When a customer visits a dealership looking for a car, he/she observes the products from about three meters away in or outside the showroom. And they recognize the quality from the subtle difference of texture of the paint. With the manufacturing team's support, we explored opportunities including revise on plant processes and equipment. As a result, smoother and deeper paint quality is applied.
Furthermore, for better 1-meter PQ excellence, we reduced width of gaps around the doors for better exterior fit and finish, improved operation-feeling of interior switches and a glove box lid for Touch PQ excellence.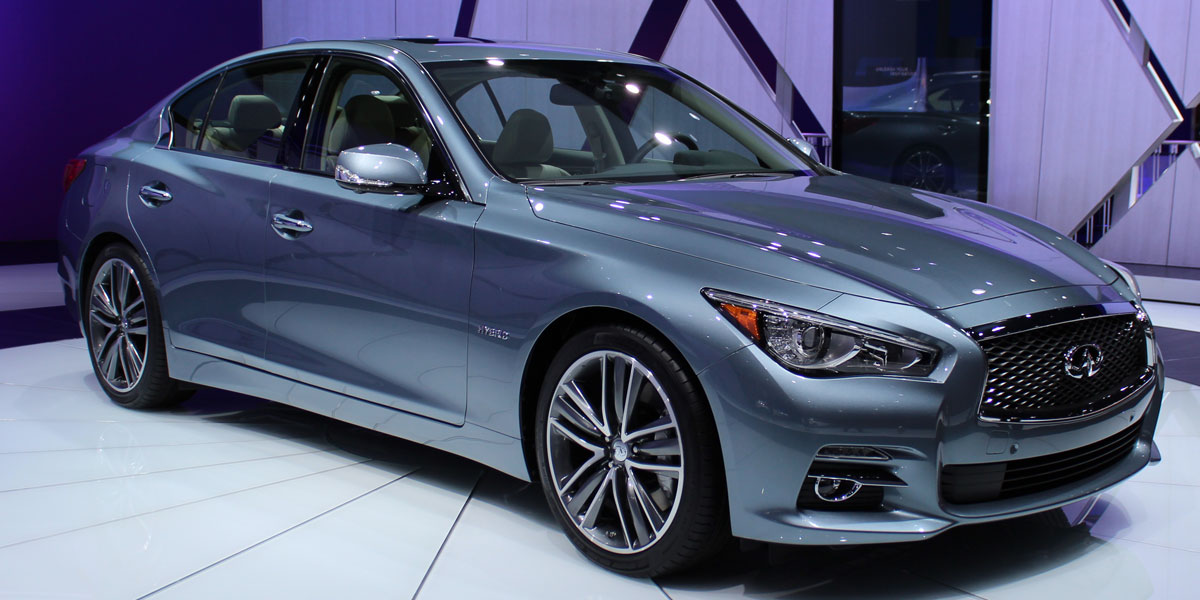 These efforts led to a top score triumphing over the competitors like BMW 3 series and Lexus IS in the After Launch Survey (ALS) which was conducted in North America in 2013. In other words, we were successful in delivering quality that satisfies the customers in an extremely competitive premium segment. This is an accomplishment of effective collaboration among the planning, styling, engineering, and manufacturing.
Good PQ starts from accurate understanding of customers' viewpoint. I am convinced that serious efforts in conformity with basics brings PQ higher than customer expectations.
Join other Infiniti Q50 owners and enthusiasts in discussing the new Q! Infiniti Q50 Forums