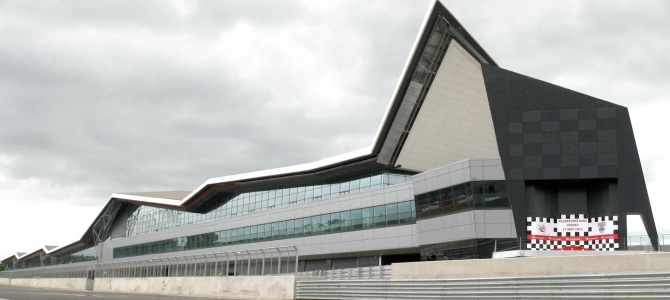 The Silverstone fleet show, this year it was held on April 9 and is one of the biggest events in the fleet calendar every year. This show was as good as ever, as representatives from manufacturers, motor fleet insurance providers, servicing partners and, of course, customers, all went to meet on the famous Silverstone track for a day of fun and, hopefully, trading!
This year's show was also extra special and it was one of the first years where electric vehicles have really taken centre stage. And of course, as a treat for Nissan owners, the revised Infiniti Q50 and the Nissan X-Trail were on hand for inspection.
Eco-Driving Hub
Everyone is aware that switching to an electric or hybrid car is going to save you some money in the long run, but for motor fleet owners these savings are normally amplified by however many cars you have in your fleet. Saving just five hundred pounds a year on every vehicle in a hundred-car fleet converts to an enormous fifty thousand pound saving.
This year there was an 'Eco-Driving' Hub where a number of low-CO2 and efficient manufacturers were able to talk through the ways they are saving their clients money. There were also talks on saving your fleet money and hitting those target, manufacturer's miles-per-gallon ratings, and there were a number of the electric vehicles which are available to fleet managers at the moment.
Driving Experiences
It's not all about going eco, however, and there are a number of more traditional driving experiences that were at the Silverstone show. Our choice was certainly the off-road driving experience, which gave you a feel for what it's like to really get down and dirty with some off-road terrain.
There was full instruction on the day, and it was only a short journey from the main Silverstone circuit. Of course, if you'd prefer to stay slightly more on the beaten track, there were also opportunities for you to drive the world famous Silverstone circuit. You could either try the full circuit, as seen in Formula One, the reduced 'national' circuit or the Stowe circuit which is used to test eco-friendly and electric cars.
The Silverstone show is always a fantastic day out for any fleet managers or those involved in the industry. It's a perfect way of getting to meet others who share your interests and your work, and it can be an enjoyable experience to show clients or colleagues what your work achieves.
There's plenty of parking provided at Silverstone itself, and show tickets are available on request. There's also a variety of hospitality services for you to enjoy, although these should be booked well in advance so if you missed out this year ensure you are there next year.
If your fleet needs to be serviced get in contact with Service4Service.