Finding the perfect set of wheels can be tough, especially when on a limited budget. I'll show you which wheels I found for my new 240SX project, how they fit, and where to get them!
Wheels… One of the most important modifications for any auto enthusiast. They set the stage for the personality of the car and are the foundation of any sports car's handling package. You want them to look good, be strong, lightweight and fit perfectly. Most of the time, to obtain all four of these aspects, you will have to drop some serious coin. So when I sat down to figure out which wheels I wanted for my new 1996 Nissan 240SX project, I thought I'd have to make some big sacrifices to one criteria to find some new shoes that were within my limited budget. That was until I ran across a set of these SSR GTV02s on AutoAnything.com!

Other than the exhaust, the wheels and tires are literally the very first modification on my new project car, so you'll have to excuse the monster truck status for now! It will be getting some suspension love soon…
The SSR GTV02 is a new wheel from SSR (a subsidiary company of Tanabe in Japan) that was unveiled at the last SEMA show (2013) along with two other styles. They use a high tech flow forming casting process to obtain near forged aluminum properties at a reduced cost. They might not be "as strong", but they are still very tough and rigid, and much better than most of the other cast wheel options out there. The process also allows the wheels to maintain slim profiles to cut down on weight, due to the higher strength abilities of the flow forming technology. SSR is a long time producer of some awesome wheels, so I knew I couldn't go wrong in terms of quality.

Up close and personal with the new GTV02 wheels from SSR Japan. As you can see here, they clear my Wilwood Superlites with tons of room to spare when mounted on my S13.
After some test fitting on my S14 using spacers and the current wheels I have on my S13 which are 17×9 +35mm offset, I ended up ordering up a set of four 17×9 +22mm offset wheels in matt black off of AutoAnything.com. Now at the time, these wheels were on back order at every single retailer in the US, as they are a new product that is manufactured in Japan. I knew this going in, but was surprised when I got the shipping notice about a week earlier than was quoted! Now that's good service! They arrived shortly thereafter in four separate boxes packed very well. They didn't have a scratch on them.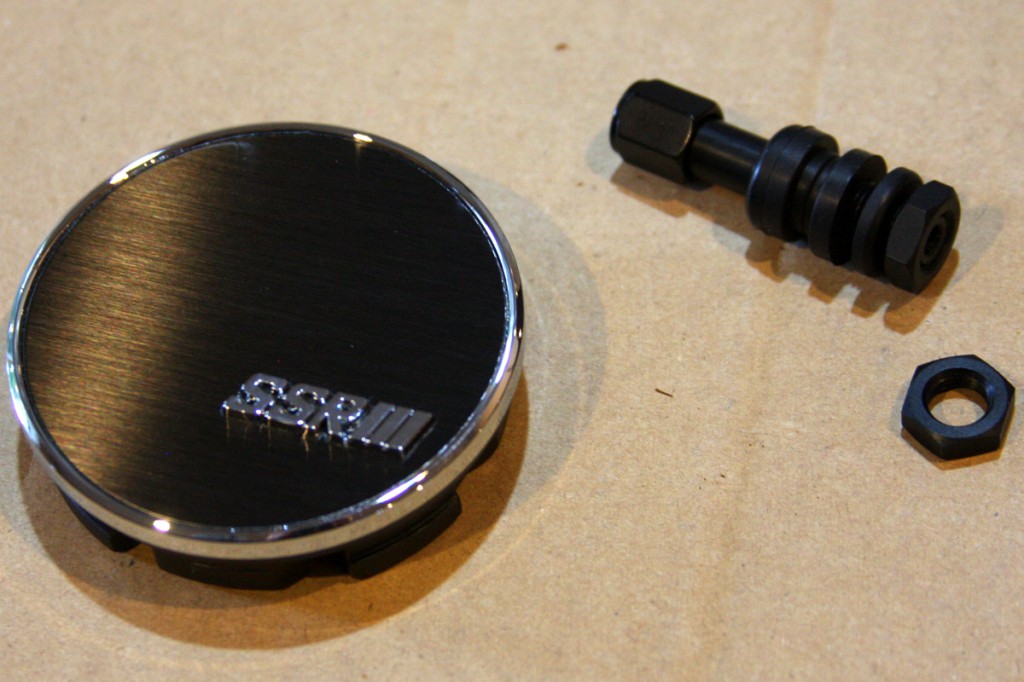 Unlike a lot of wheels, the SSRs come with center caps and nice anodized aluminum valve stems with matching SSR caps! Something to keep in mind when comparing the cost to other wheels, especially when center caps can cost over $20/each by themselves!
Knowing that this new project car is going to be receiving some solid suspension upgrades as well as the boosted powerplant out of my S13, I decided to fit some sticky, and more importantly, appropriately sized Nitto NT01 DOT legal performance tires in 255/40/17. And when mounted on the new SSRs, they look awesome!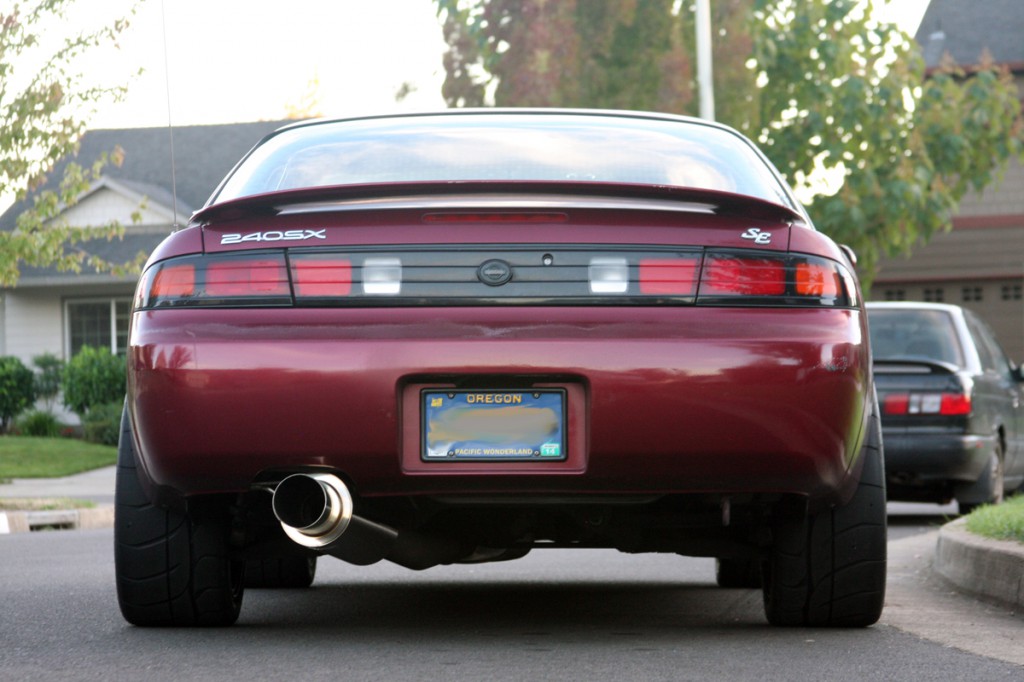 While the car does need to be lower, the new tires look mean on the new SSRs!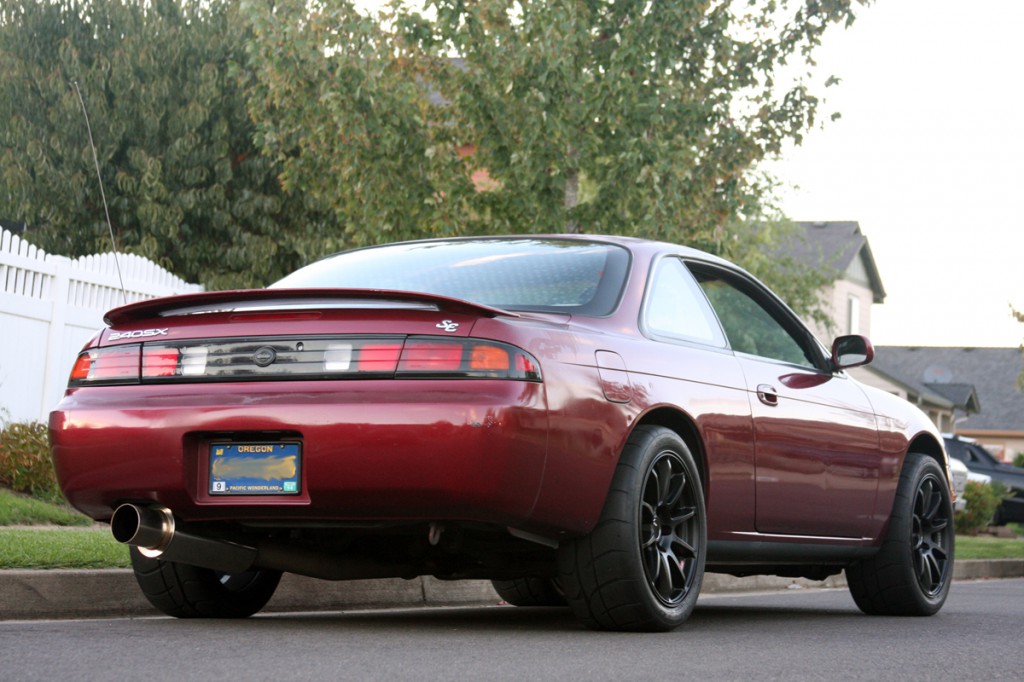 Unlike the popular staggered setups a lot of 240SX enthusiasts run, having a squared wheel and tire combo (same size on all four corners) will help keep understeer in check under hard cornering.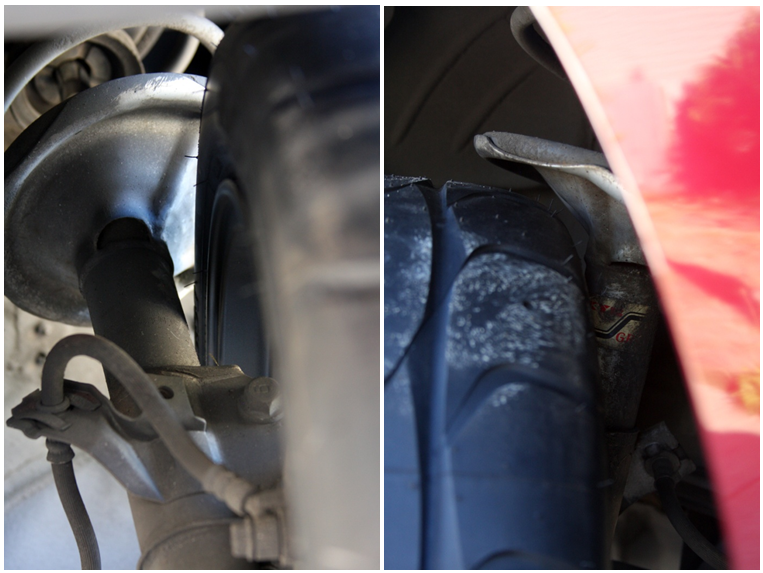 With an OEM style strut, the 17×9 +22 SSRs with 255/40/17 tires will clear the fronts. However, because they are pretty close, I will most likely have to run a small spacer to help clear when I upgrade to a proper coilover setup.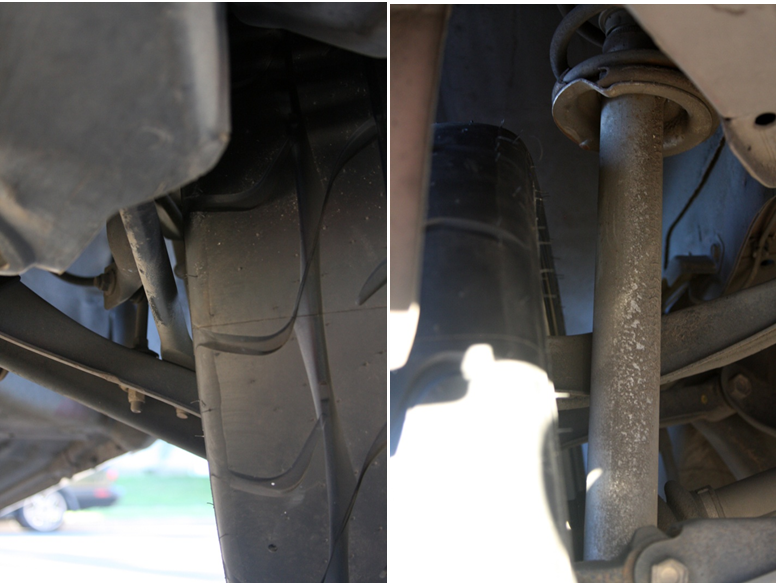 Left: Even at full factory lock, the tires and wheels will clear the suspension.
Right: There is tons of room in the rear of the S14. I shouldn't have to run any spacers when I upgrade to coilovers.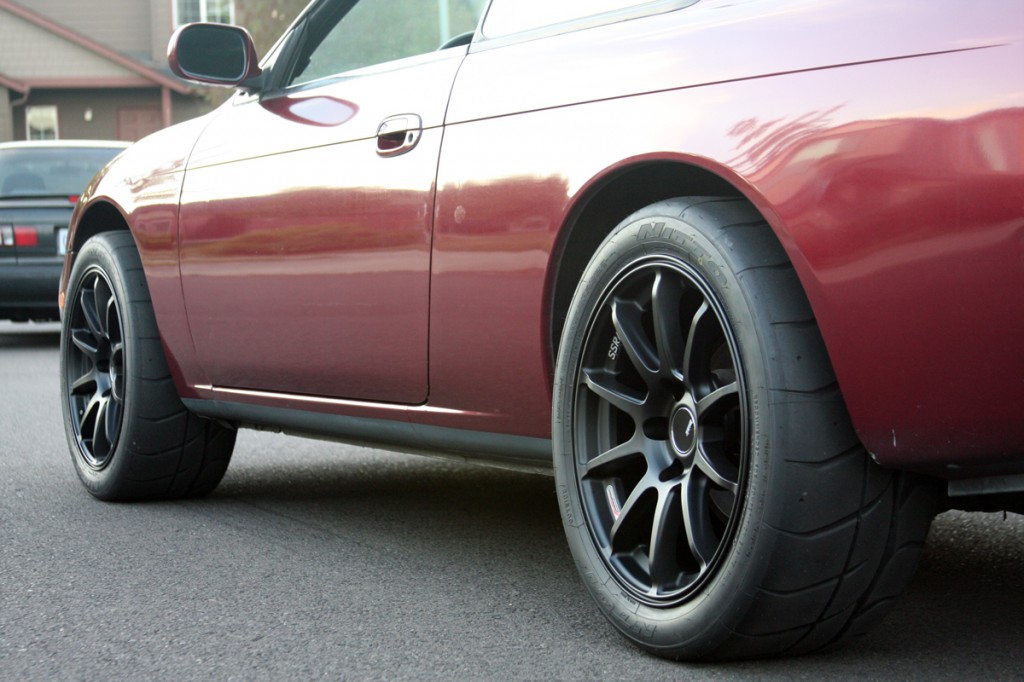 With factory camber settings, the tires stick out just a hair. However, when lowered and slightly more negative camber properly set for the track, I should have minimal fender rolling if any to clear the factory bodywork.
I did weigh the wheels on my bathroom scale, and they came in a little heavier than I would have liked, but not as heavy as many other wheels in the same size and offset. They came in at 21.8lbs. Now this was from a digital bathroom scale, so not sure if it was 100% accurate, but I was hoping for sub-20lb wheels. As they are a new wheel, there was not a lot of information out there on weights. They are still fairly light, look fantastic and fit great! They were also within my limited budget, so I am one happy customer! The SSR GTV02 comes in many different sizes and offsets (as well as two other styles in the GTV01 & GTV03), so if you like what you see, head on over to AutoAnything.com and order up a set! Just make sure you let them know that the guys & gals over at NICOclub.com sent you!
(By the way, the guys at AutoAnything have over 670 styles of wheel in inventory, and lots more coming soon – Check out their selection of custom wheels here!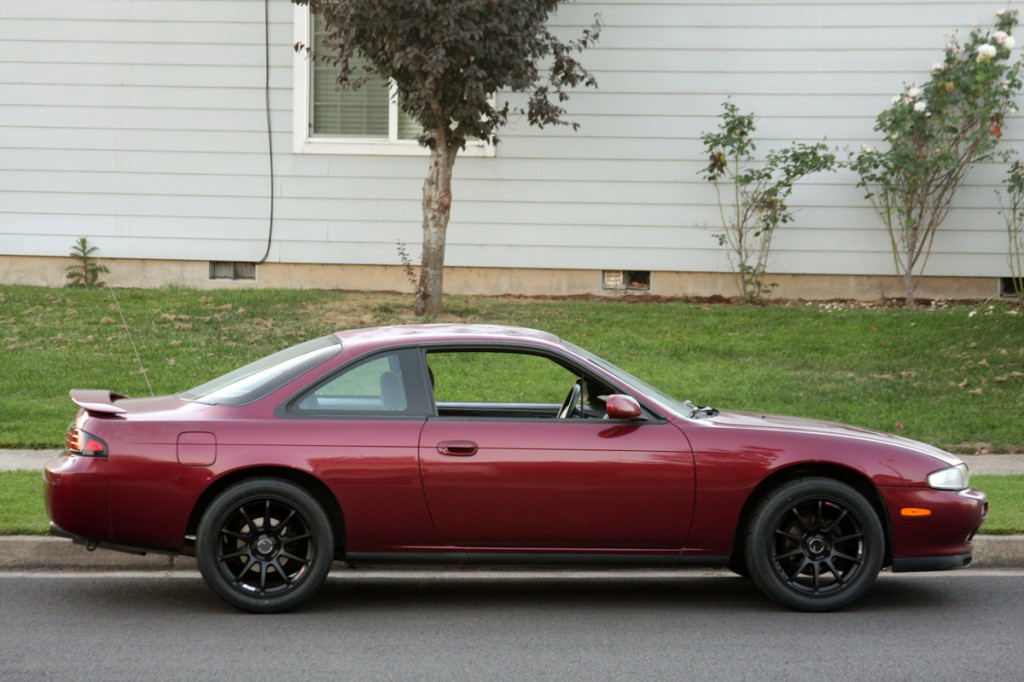 The classic profile shot. I love the color combination of the dark red with black wheels!