Before we start I'd like to explain the purpose of this modification. There is a hot coolant line that runs through the throttle body of the Nissan Versa; this coolant line is used to heat the throttle body when it's cold out. The purpose of heating the throttle body is for 2 main reasons. First is to keep the throttle body form freezing shut if you live in temperatures so cold that everything freezes. (Nothing a minute or 2 of idling won't thaw) The second idea behind the coolant line is to help with cold start emissions. The idea here is that because you are warming the throttle body you are warming the incoming air and everything around it, thus warming the car fast. Now here is where the problem comes from. After the car is completely warmed up, the hot coolant continues to run through the throttle body warming the air, and that is why we bypass the coolant line through the throttle body.
IMPORTANT NOTE: If you live in extremely cold weather, this mod is not recommended. There is a slight chance of the throttle body iceing up.
TOOLS:
Pliers (needle nose works best for me)
Two ¼ inch caps for the nips of the throttle body (Not need but looks cleaner)
1 double-side vacuum line connector piece, both sides must be ¼ inch


So this is what the line should look like when it's all done. Use the stock clamps. They are plenty tight.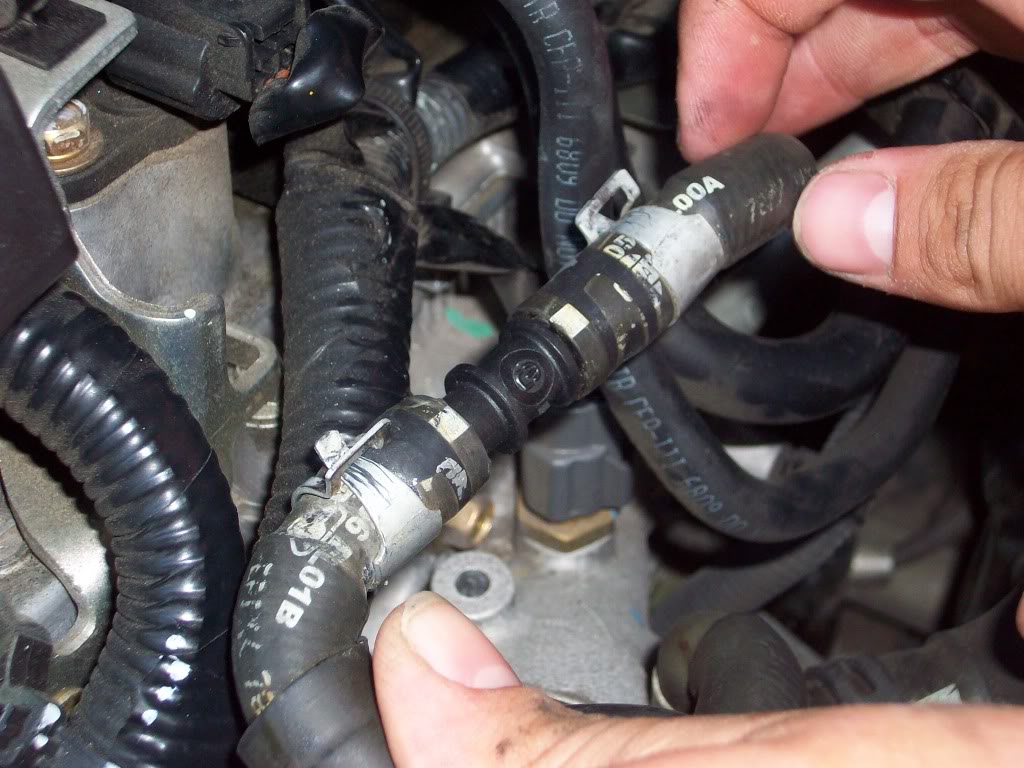 Step1 is to remove you intake or else there will be no room to work. It's not required, just a lot easier in the end.

Step2 use the pliers to pinch the clamps on the coolant line and then slide them down. This will allow the coolant line to be pulled right off. Careful, once you pull the line off a little bit of coolant should come out.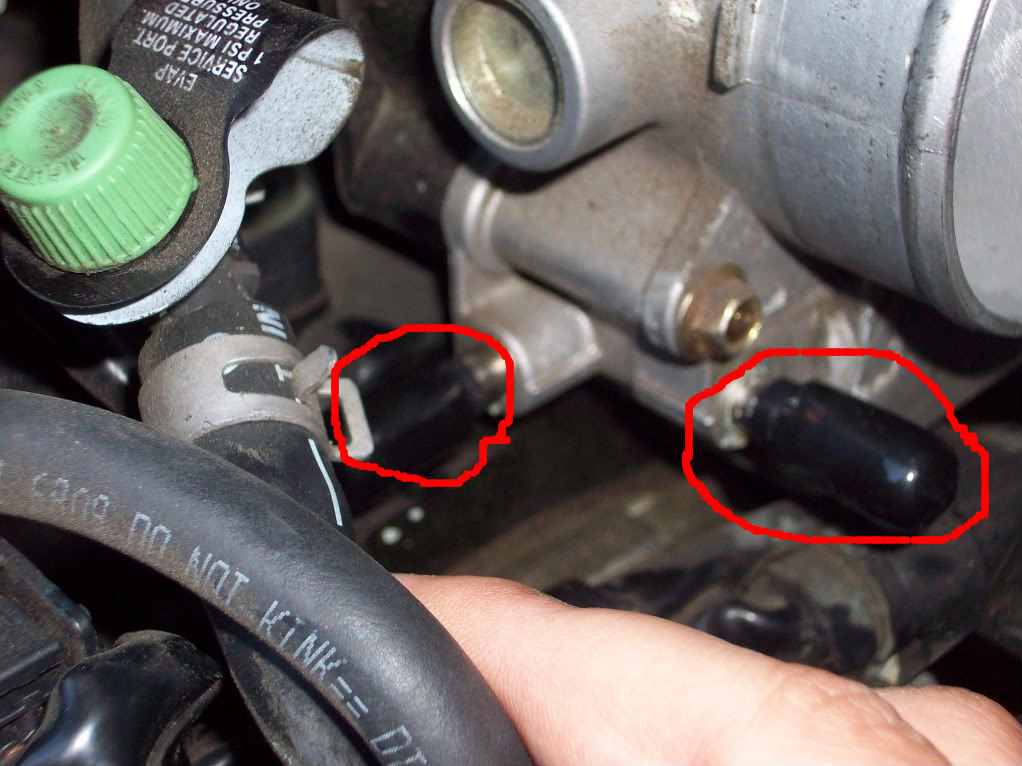 NOTE: These pictures were taken after the job was finished.
Step 3 now we are going to connect both lines using our vacuum line connector. The lines should slide on with a little push. Then move the stock clamps over the connector, thus tightening the hose. See first picture.
Step 4 Cap off the 2 nipples coming off the throttle body. This is to just keep stuff out, and it looks cleaner.
Step 5 you're done! Reassemble the intake and start the car. While the car it running' check the coolant lines to make sure they are on tight and are not leaking.