I'm going to add something to your "To Do" list for this week – but you'll be glad I did!
Those of you who have been on the NICOclub forums for any length of time are well familiar with "Bella", our 1972 240Z with an RB25 swap. The end of summertime here in Arizona means it's time to put the classics on the road, and it's normally a fairly simple process… A quick charge of the battery, some fresh fluids, check the air pressures… standard stuff for cars that might not get driven too frequently.
This season, the Z developed a nasty habit of fouling plugs on two cylinders and idling strangely. Since she'd be down for a starter replacement anyway (thanks to the team at Raw Brokerage!), we decided it was time to fully inspect her fuel delivery system. After all, the low-grade, oxygenated fuel here is a far cry from the high-octane juice she was used to in Japan.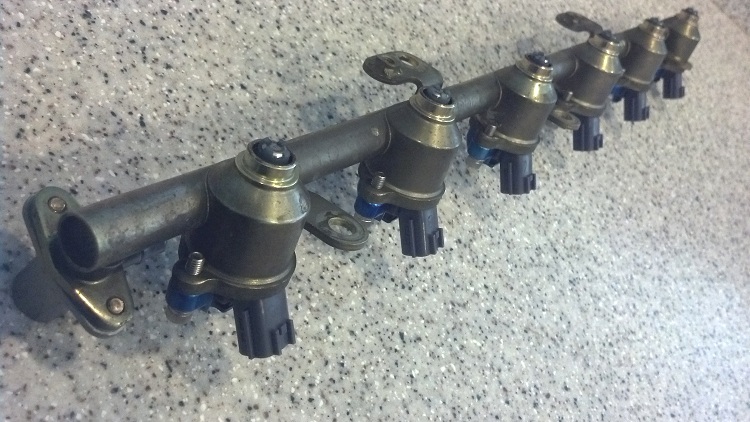 As it turns out, a simple inspection of fuel injectors doesn't reveal much. The 370cc units are remarkably well-preserved for their age, but the plastic housings don't tell the whole story. In this case, you need a professional, someone who's well-versed in the internal workings of fuel injectors and making them perform at their peak.
At the time, NICOclub.com had a great rapport with the team at Deatschwerks – a relationship that dates back almost to the beginning of their company in 2004. They started out with providing injectors for popular Nissan engines (SR, VG and VQ), and rapidly branched out into other brands and applications. They've expanded into a dedicated facility, housing a state-of-the-art lab where all the service and testing occurs.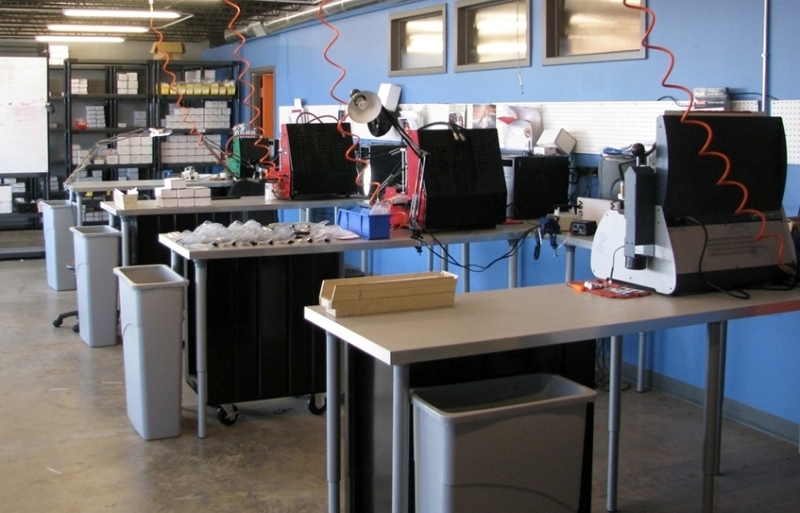 We used Deatschwerks injectors for several past project cars, so it made sense to give them a call and get their advice on this situation. Their recommendation was to have the injectors inspected and serviced first, and if there were any that they couldn't return to factory specifications, they could source a replacement. Basically, the idea is to have a set of six perfectly-matched injectors that perform as well, if not better, than they did when the engine was built in 1994.
Now, anyone who's ever removed a side-feed injector from a Nissan engine knows the misery of trying to pop them out without damaging the plastic housing. Even though we've gotten pretty skilled at the task here at NICOclub, the guys at Deatschwerks have a BETTER solution: Simply remove the entire rail and ship it off. It's called their "rail service", and it's only a $30 additional charge!
They're able to remove the injectors without damage. They clean the fuel rail ultrasonically and service the fuel injectors. Then they lubricate and reinstall the injectors in the fuel rail, pressure test the rail with the injectors installed, and ship the entire assembly back to you ready to install! Definitely worth a small $30 charge.
While the injectors are out of the rail, they performed their "Dynamic Injector Service" – Again, a procedure that's well worth the minimal cost of $20 per injector. Here's everything involved:
Full teardown and inspection of your injectors
3-step ultrasonic cleaning for optimum atomization and flow
Replace o-rings, filters, and seals to ensure leak free operation
Check coil to discover electrical problems
Leak test 100psi in order to find any leaks at pintle
RPM ramp and Pulse-width ramp tests
Spray pattern analysis to verify proper atomization of fuel
Static flow test to check the balance of flow rates
Dynamic flow test, which simulates real driving conditions
ID etching, which links each injector to the results on your injector report
Lubricate and bag the injectors for preservation
Perform system calculations such as min/max/avg flow and system balance
Perform fuel pressure calculations and performance calculations
You can even get a pre-test performed on your injectors, in order to compare their overall health before and after the maintenance is performed!
The best part of this process, aside from the low pricing and awesome customer service, is the quick turnaround time. We had our injectors back before we realized it, thanks to their typical turnaround time of one business day. Not bad for a company that services thousands of injectors a year!
Last, but not least, you'll get a personalized flow report printout about your injectors, including all the data from their intensive and thorough testing – Cool stuff for gearheads, and something no one else is doing. You can read more about the details of the Deatschwerks customized injector flow report here.
Here's my report:
Okay, enough about the guys in the white lab coats – The outcome is all we care about, right? I'm happy to say that, as usual, the DW service was impeccable. The fuel rail for our RB came back looking factory-fresh, with new injector cap screws and ready to drop in. Three bolts later, she was ready to fire up – and the difference was impressive. Startup was quicker, idle was WAY smoother, and miraculously, that "over-rich" fuel smell was gone! I don't have to tell you that a low-mileage RB25 in a 1900-lb classic Z is a recipe for tail-wagging shenanigans, but the power difference is even more noticeable now, with smooth, linear (and ridiculous) acceleration all the way up to redline.
We're all car people, and we're all guilty of spending WAY too much money on bolt-on goodies with shiny pictures that promise more horsepower, smoother acceleration, and better fuel economy. But sometimes, the most effective modifications aren't modifications at all. You've serviced everything else on your car to ensure it's performing in peak condition – Why haven't you serviced your fuel injectors? Because after all, none of that other stuff matters if the weak link is the part that's delivering the fuel to the cylinders.
Give David and the team at Deatschwerks a call, or simply fill out their Injector Service Form, yank that fuel rail and ship it off today – You'll be impressed with their service, and the results!