The JB Coachwerks crossmember and motor mounts were a huge time-saver for this project – but I ran into some issues with the stock lower control arms… I'd replaced the bushings with ES polyurethane, added a few welds in the boxed area for strength, and bead-blasted / powdercoated the arms.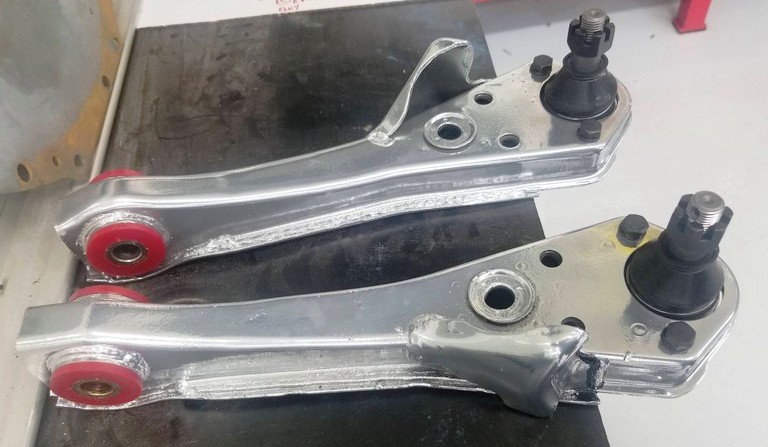 However, when the ball joint was bolted to the LCA, the bolt heads are on top. When the bolts that go thru the LCA / spacer into the strut, the heads are on the bottom. Those two sets of bolt heads interfere with each other when moving the strut through a steering arc (even without a locking washer). There was much discussion with Jeff at JB about this, and he was super-helpful. Allegedly, some ball joints mount above the LCA and some below. Mine are threaded, and only the top surface is machined flat, which indicates a below-LCA fitment. Regardless, the stock LCA and first-gen TechnoToy tension rods (which are too long to use with the new crossmember) would force the suspension geometry into some weird angles. So, rather than try to force something to work, I decided to take this opportunity to update to T3's newest LCA and tension rod package.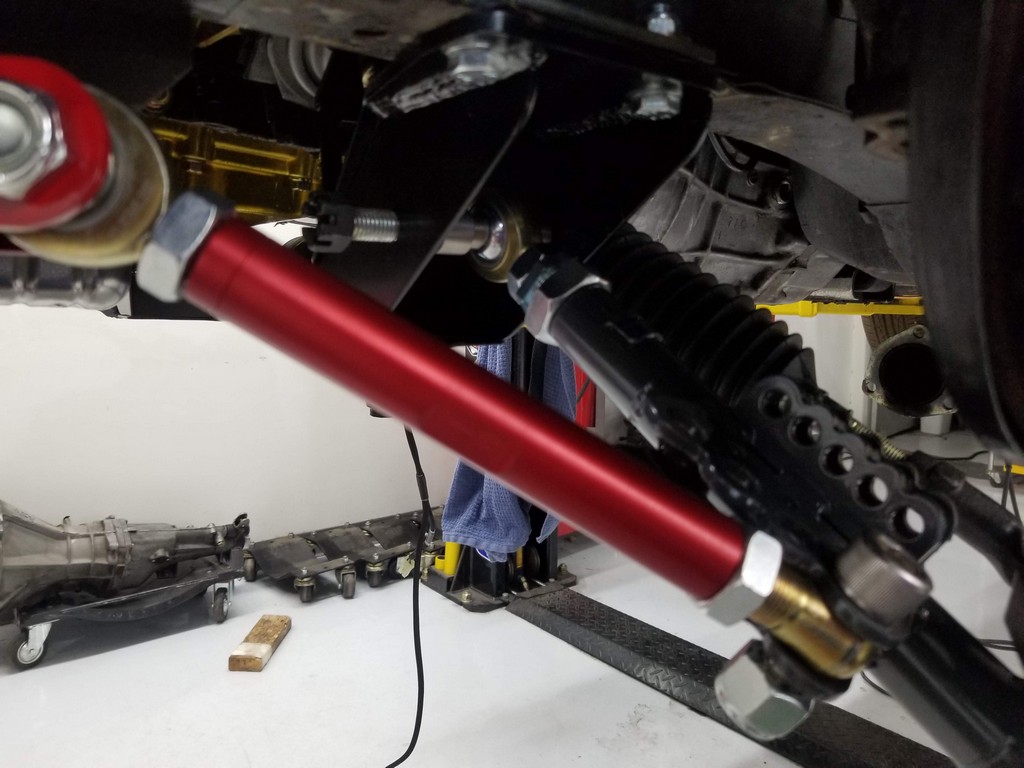 Beautiful parts – the team at T3 is good at what they do, and this setup allows for quite a bit of adjustment. I'm pretty maxed out on wheel width, diameter, and tire size (205/50/15), but I'm not interested in running any weird camber or caster angles to accommodate my tires.


With everything in the front suspension fitted loosely and awaiting alignment, it was time to address steering. Again, JBC came through with a cool method to modify the stock steering shaft to accommodate the MR2 rack. Here's the column during modifications, and here it being test-fitted prior to final installation.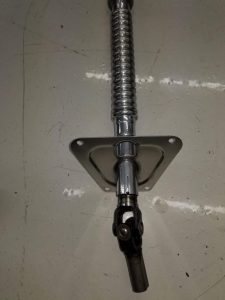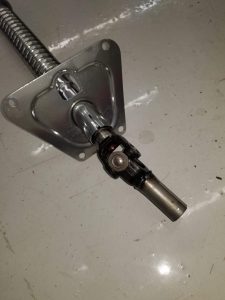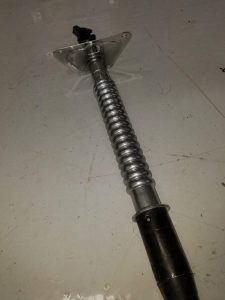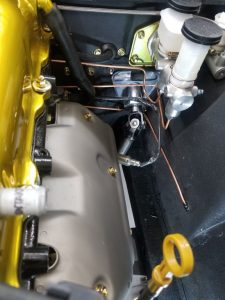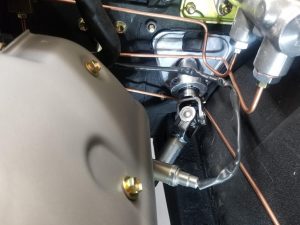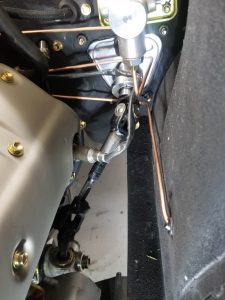 I'm liking the way it turned out, even if it's not readily visible. I'll be adding our ZPS electric power steering kit in the near future, but with JCCS looming just a couple weeks away, I need to get this car running and ready for her debut on the lawn at Long Beach!
At the last minute, while inspecting the front brakes for reassembly, I noticed an area of seepage from one caliper. A closer look revealed some damage to the threaded port. I can rebuild these or upgrade, and a quick call to Brian at FastBrakes resulted in a set of Wilwood Superlite calipers and larger rotors. With the additional power, I'm guessing at some point I'll be glad I did this upgrade.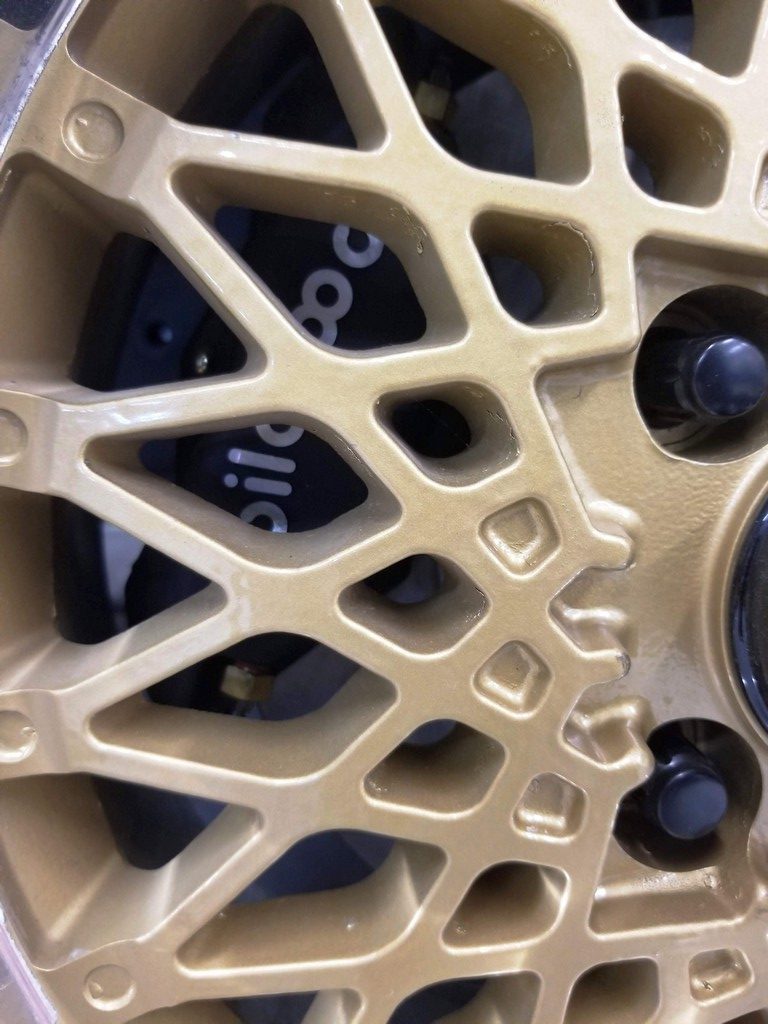 Anyone who thinks these types of projects don't multiply overnight hasn't ever done a restoration or a swap – but the important question: Did we make it JCCS? Check it out: 510 Restoration Redux Part 8