With the worst of the funk removed, another month was spent restoring or replacing the engine externals. Too often, I see swaps where the extent of the cosmetic refurbishment is a painted valve cover. Boring. Thankfully, we have the capability to powder coat here at Datsun Ranch, and plating services are relatively inexpensive ($125 for a 5-gal bucket of parts).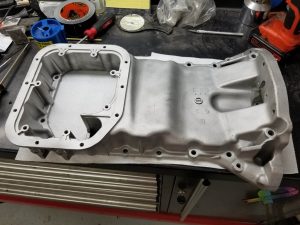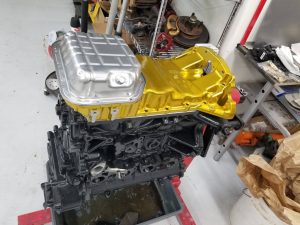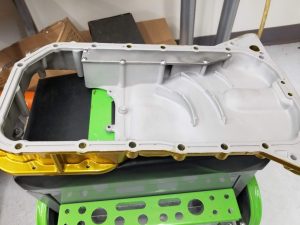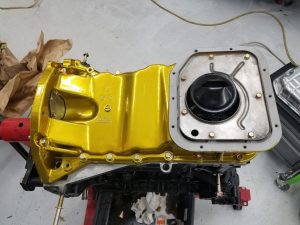 The assembly process is so much more enjoyable when everything is clean and all bolts thread in by hand. By the way, taking photos of everything before it came apart was a huge help – as well as labeling all the fasteners beforehand.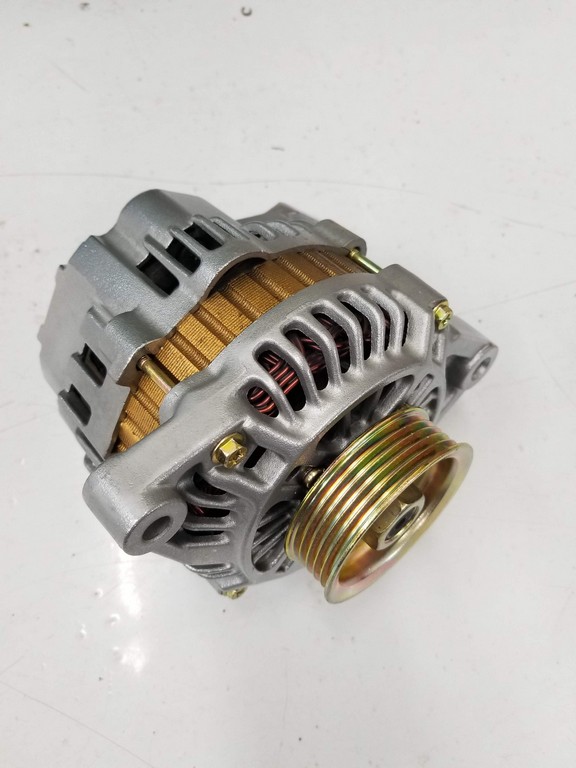 It's starting to look like a proper powerplant!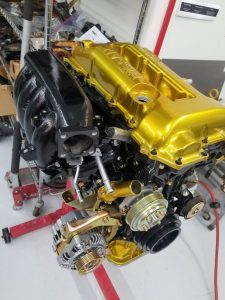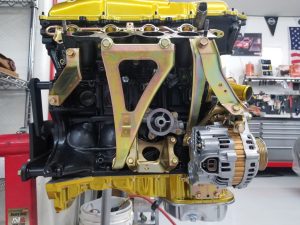 I can't stress enough the importance of taking a ton of pics along the way – especially if you've got more than one project car. I can't count the number of times I've thought, "Yep, I replaced [Part X] on the SR, I remember it!" Only to realize I was thinking of a different SR (or a different engine altogether). Blaming it on my age would be too easy – I'm pretty sure it's the fumes.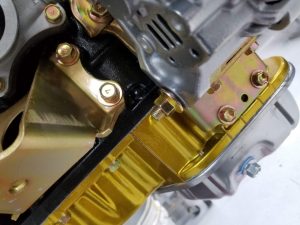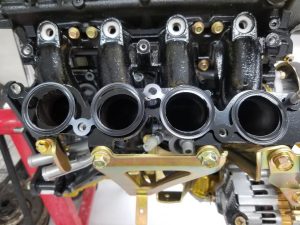 While waiting for a few more parts to show up, I took a break from the engine assembly to address some issues that had been bugging me since the first build. If you'll join me for that part, we'll get back to the engine soon! 510 Restoration Redux Part 4