Putting all my attention back on the engine after a break, the fuel rail, new injectors, and throttle body could be installed.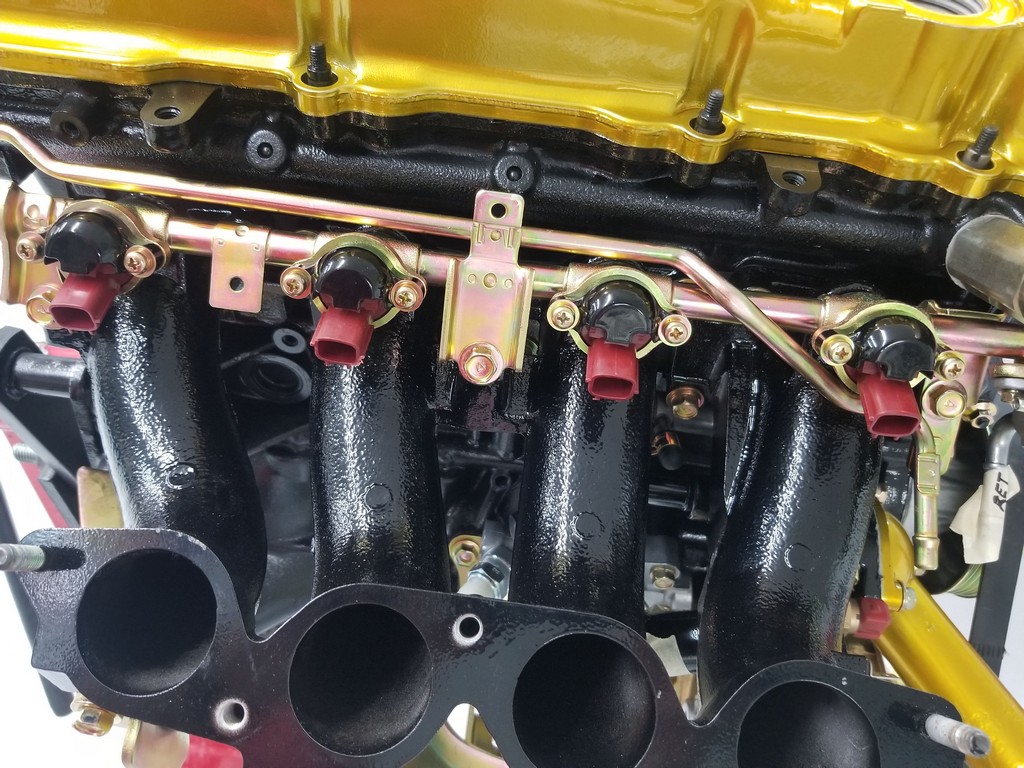 The SR TB simply had too much "stuff" on it, and since we have no need for the coolant passages or cruise control, a KA throttle body was chosen for refurbishment and installation. I opted to retain the factory cast manifold, and had it Jet-Hot coated. Likewise, the heat shield was similarly coated. The refurbished alternator and other ancillary items were bolted up, and it's almost ready for final installation!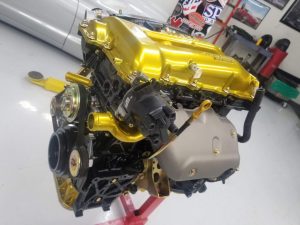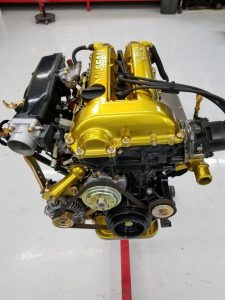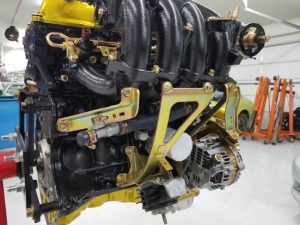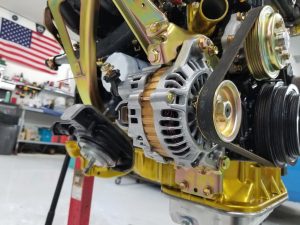 A new clutch and flywheel were fitted: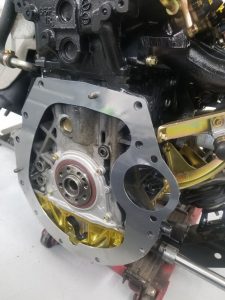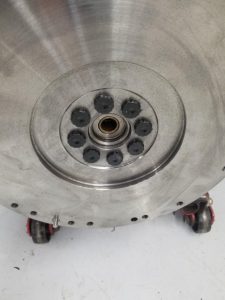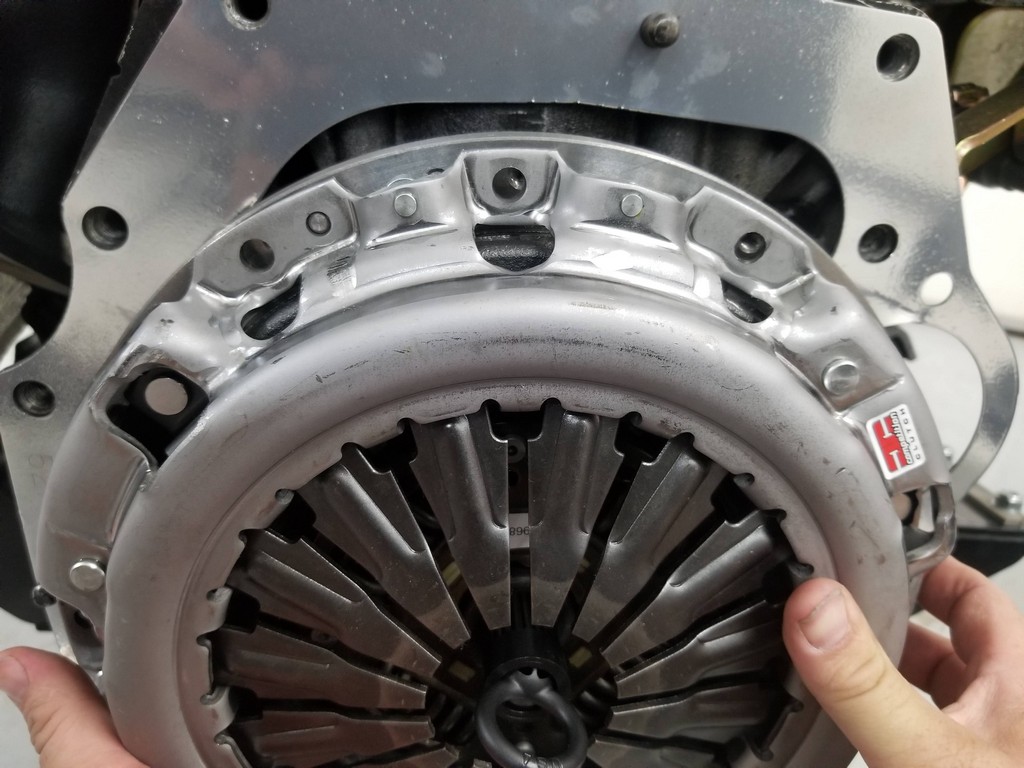 I wanted to install the engine from the bottom, so the new crossmember was fitted to the engine mounts on the stand. Then, we simply lowered the body down onto the engine (which was sitting on jackstands) and fastened the crossmember to the frame rails.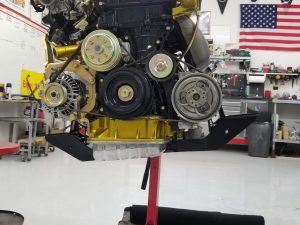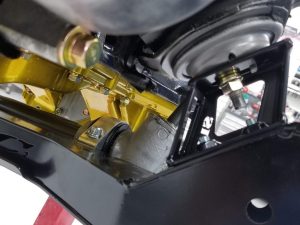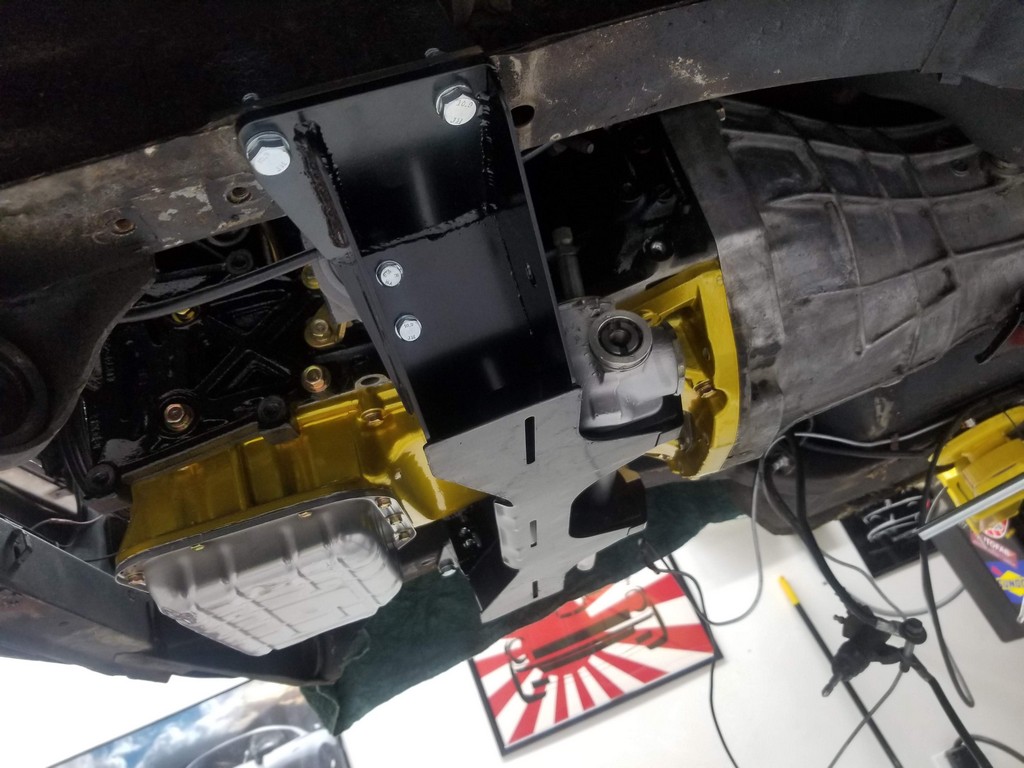 The rack is from an MR2 with manual steering, and I was able to find a rebuilt one for a decent price. The assembly in the crossmember is super-easy, and overall, I'm pretty impressed with the work from JB Coachwerks. Couldn't resist taking a couple pics of the engine in its new home!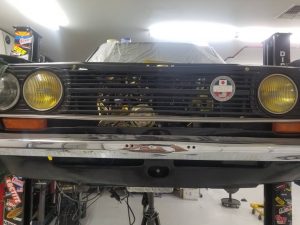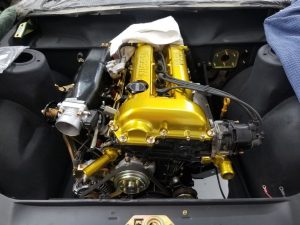 Still lots to do, but the progress is good! Next up, we run into space limitations, in more than a couple places… 510 Restoration Redux Part 6