Hey guys. I was really interested in the Ghetto Air Box (GAB) but did not want to destroy the filter holder (>65 dollar value according to Dave B) So I thought up a way to create the same thing without cutting part of the holder off. This may have been thought up before but I didn't know about it.
First you will need the following:
The basic tools, a hanger (I used a thick gauge one), black sharpie, and of course your filter (Mine is the K&N one):
Unwind the hanger as shown below: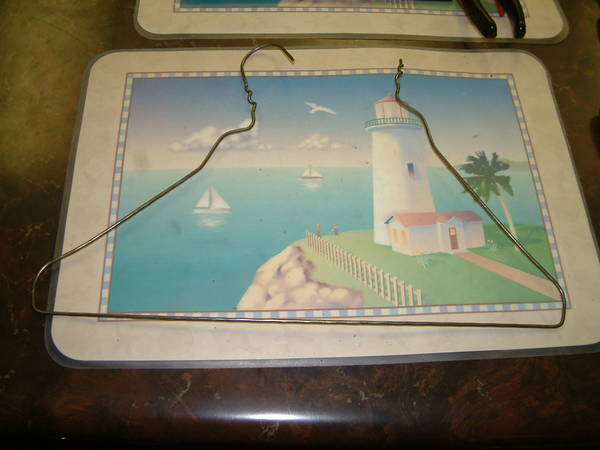 Straighten up the hanger as best as you can: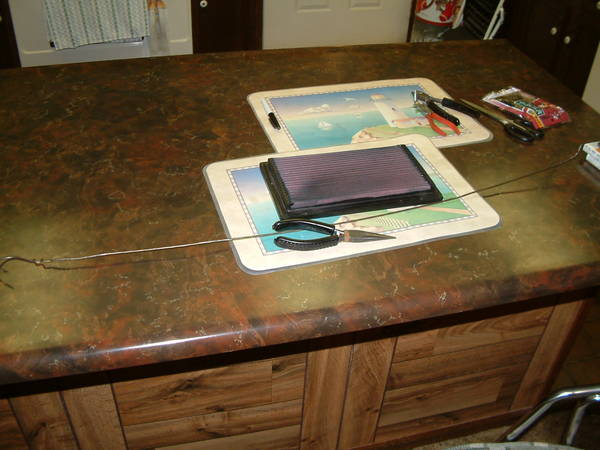 Now you want to center the hanger at the bottom of the filter and mark on the hanger where the side of the filter is like seen in this picture below: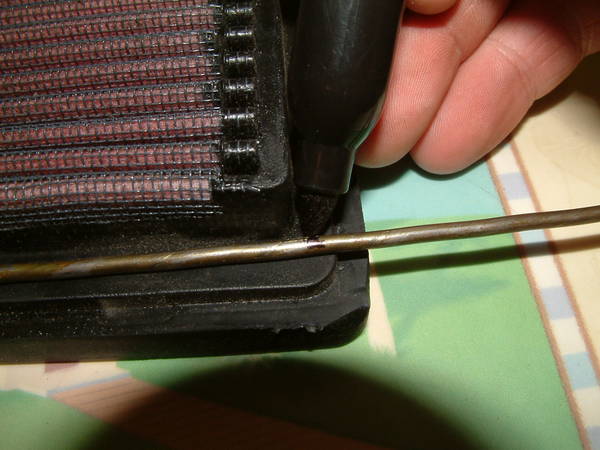 Now bend the hanger in a 90 degree angle like so: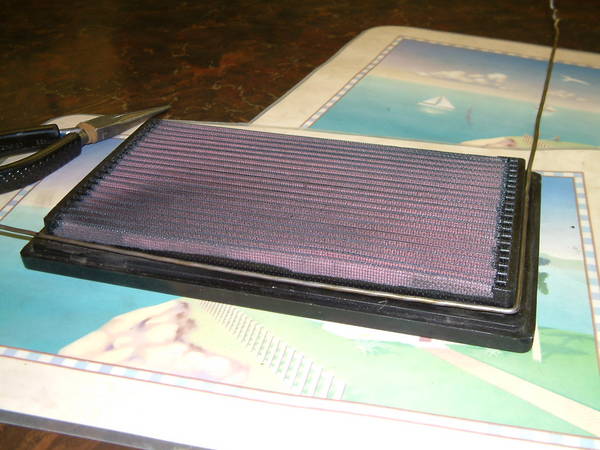 Do the same thing for the other side (Make sure the hanger is fairly flat against the filter):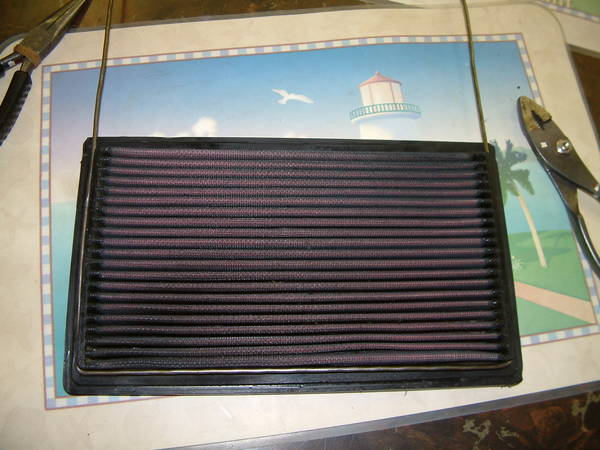 Now mark the top part of the hanger where the top part of the filter is and bend those in at 90 degree angles too: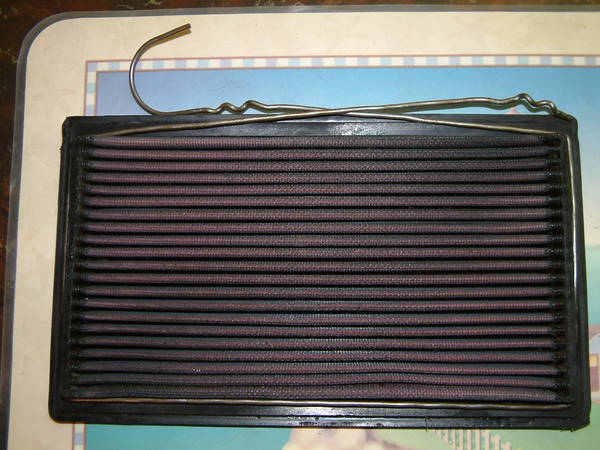 Now move in about 2-3 inches and bend the hanger away from the filter like seen in the picture. Then move out about 1-2 inches away from filter or about 0.5 inches more than the distance from your filter (where the hanger is at) to the edge of the opening that's near the headlight (yeah this is a little confusing) See two pictures below for a better understanding.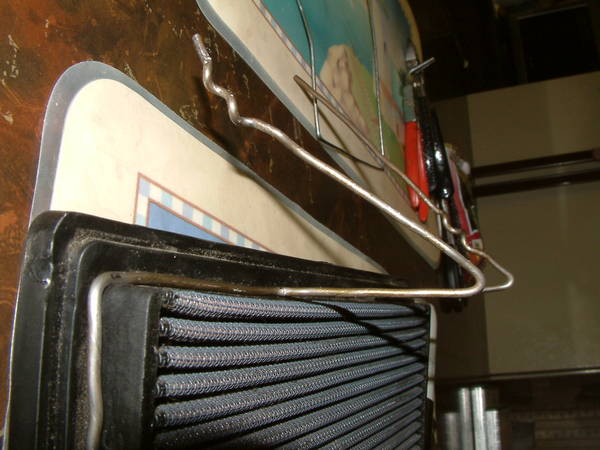 Stick the filter in and then mark the hanger hangs back out like seen: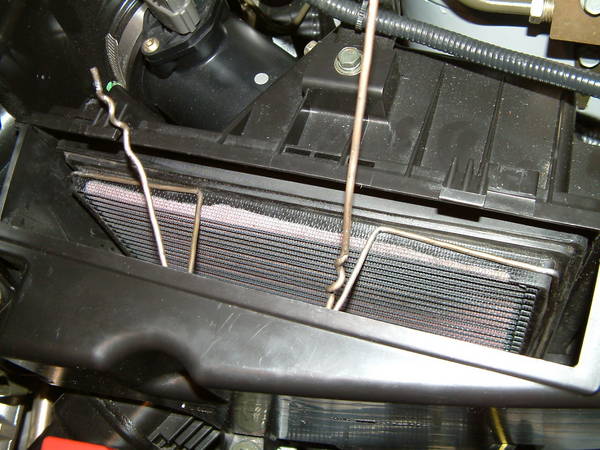 After marking the hanger go and bend it so it goes around the lip of the opening of the air box like seen below: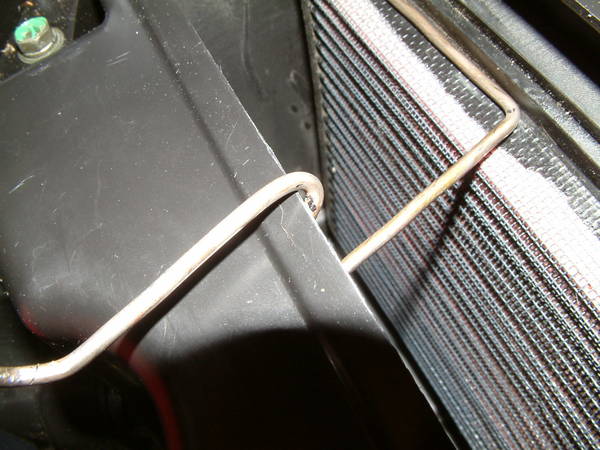 The final product: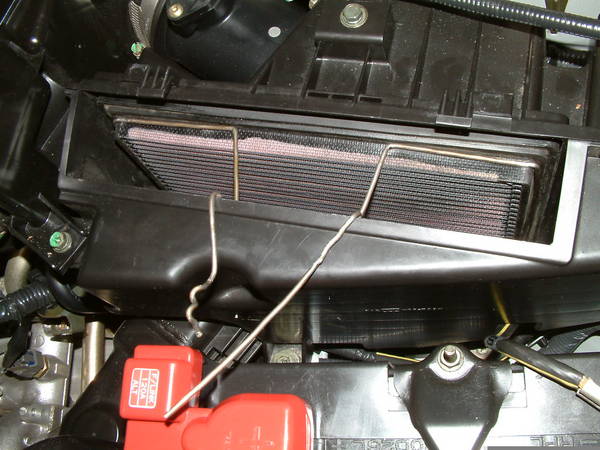 and a close-up of it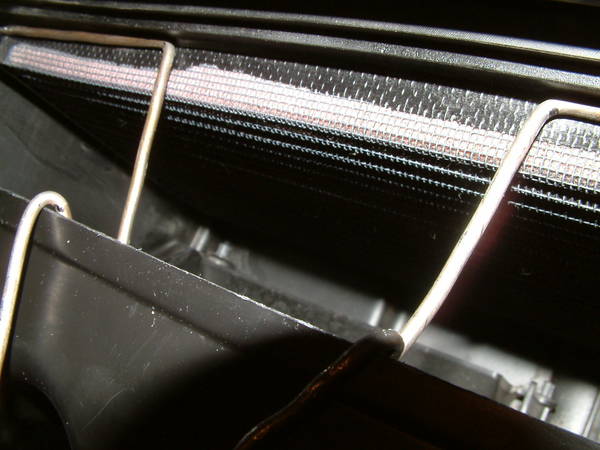 I haven't cut the ends off yet. Another thing I am going to do is add electrical tape around the hanger just so it looks better and some extra around the area where the hanger is now hooked onto the air box opening. But I'd figure this will help those out there that are wanting to do this mod but not wanting to cut their filter holder or just have the really ugly duck tape holding it in.
Butt feeling of this is that it feels like the car can breathe a lot better and seems to have better response even in low end.
Special thanks for this write up goes to Fezzik (David Honey).
Posted with permission from the author.