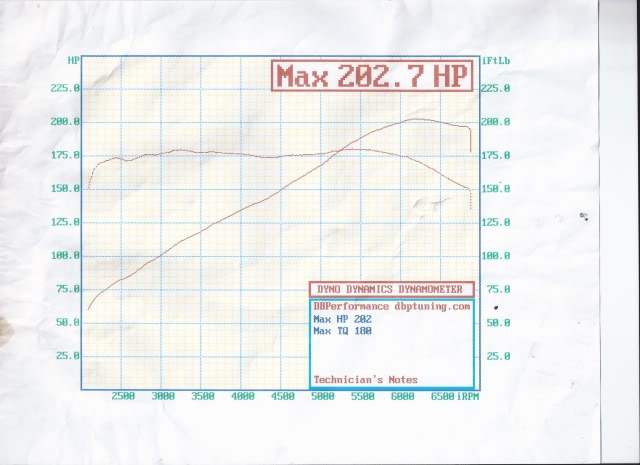 The minute you mention a "200 wheel horsepower (whp) naturally-aspirated KA" to the uninitiated, the responses usually go like this:
"Just 200?"
"Engines have been making more power than that for years now!"
"Why naturally aspirated?"
"Why's it so damn expensive?"
"Dude – turbo it!"
"Why didn't you just swap in an SR!"
"My KA makes 200whp with an intake and a 3″ exhaust!"
Blah blah, etc and so on. Bench racers (and guys whose only knowledge of import engine performance consists of a subscription to SuperStreet) will whip up some "ricer math" and point out that the KA had 140hp, so an intake, exhaust, some octane boost, red plug wires and a few stickers SURELY must make it a 200hp car.
Those of you 'in the know' will realize that a 200whp N/A KA is something of a unicorn – a mythical goal that has been, for the most part, elusive… all the way back to the days of the SOHC KA of the late 80's/early 90's.
This is the story of one guy's pursuit of that unicorn. His goal (whether he realized it at the time or not) was to break 200whp with a naturally aspirated KA24DE, while keeping streetable and maintaining the ability to run and drive on nothing but pump gas.
When Dave, (aka Ajax on NICOclub), bought his S13, it was all the way back in 1999… long before the drift scene exploded in the States and before any performance shops were into tuning the KA24DE. Dave was basically pioneering his way towards the goals he wanted because the info that is available today simply didn't exist back then. This point was further proven when Dave took his S13 in to have his motor rebuilt. The shop that did the work didn't use the parts Dave wanted and did a very poor job, putting it lightly, forcing Dave to reconsider his options.
But rather than give up, he decided to double down and put real meaning to the term "go for broke". There are a few ways to make power when you run out of bolt-on parts. You can dramatically increase the RPM of the motor, crank up the compression ratio, or you can increase the displacement. Sometimes you can get away with doing all three. Dave decided on having the block over-bored and installing a Brian Crower stroker kit. This process changed the KA from a 2.4 liter, 9.5:1 compression motor, into a 2.65 liter motor with a compression ratio of 10.5:1. There is a Fisher Damper in place of the stock damper so the motor doesn't rattle itself apart. Dave could have increased the compression ratio even further, but he might not have been able to run pump gas without having detonation problems, leaving the S13 totally unstreetable and temperamental.
Increasing the cubes and compression of the motor still wasn't enough to reach his goals though. Turns out Dave was going to have to modify or replace everything involved with getting air into and out of the motor. The factory intake manifold was removed in favor of one made by Excessive. The throttle body was removed and a 90mm Q45 throttle body now lives in it's place. The factory cams needed to go away, since they're not able to breath/exhale nearly enough air for a stroker motor. They were replaced by Brian Crower Stage III cams. Dave had the factory head ported by AMS so he could better utilize all of this newly acquired airflow. The engine management itself is all handled by the AEM EMS, currently thought of as the best management system available.
Impressed yet? No? I purposely left out the exhaust system. It's here that Dave truly stepped away from the pack. Unhappy with the current header he was using, an off-the-shelf OBX unit, he went on the long and arduous quest of designing his own custom equal-length header. When I found out he designed his own equal length manifold, I was floored, considering that I had my hands full welding together a simple log manifold. True equal-length headers are no joke. Dave decided to pay Burns Stainless for their proprietary program and recommendations for an initial assist, as he had no experience with flow dynamics. Think that's easy? It ain't. Knowing that he wasn't going to be able to do the fabrication himself, he contacted a company called Stainless Headers Manufacturing and they provided Dave with a kit that he could use to mock up his own header. So that's exactly what he did. Using the software from Burns Stainless and the kit from Stainless Headers, he set about constructing his own header, in his apartment, with basic tools and a boatload of trial and error.
The process of creating your own equal length manifold is quite involved, especially if you're not doing any of the welding. In this case it involves making a mock up manifold out of PVC and specialized elbow joints in order to connect everything together. With a 4 cylinder motor there are 2 basic types of header. The 4-1, which merges all 4 exhaust runners into one collector and the 4-2-1 which merges the runners 1-3 together and 2-4 together, before they merge into one single collector. Dave initially wanted to go with a 4-1, but he was space limited and settled for a 4-2-1. Here are a few images that show the parts and the process involved. You can see the Stainless Headers Mfg flange and adjustable fittings for runner mock up.
You combine the flange and adapters with pieces of PVC that you measure and cut yourself.
After completely rebuilding and redesigning the entire header 3 different times, he was able to come up with this. What a work of art!
Before the custom header, Dave's KA maxed dyno'ed at 176 HP and 165 ft lbs of torque with all of the other mods – an impressive feat, which made for a VERY fun-to-drive S13. After the custom header install he was able to make 202 HP and 176 ft lbs of torque. That's a 26 HP gain! That may not seem like a lot, but it's a ton when all you did was replace a cheap Chinese header with a properly-engineered header.
So, Dave achieved his goal. He got his unicorn, but no cover story in Import Tuner magazine. No parade, no TV show, no sponsorship. He spent a load of money and time in the process. Also, at the time of this writing, the car has never really been at 100% for long. It's been plagued by tuning issues, and he's considered selling it several times.
So yes, he was able to break a barrier with the KA, but at great personal cost. It's my opinion that a simple used T25 setup, a sidemount intercooler and a fuel management unit or hand-me-down standalone ECU would achieve the same results, or better, for a mere fraction of the cost… not to mention your ability to continually upgrade when you decide forced induction is the way to go.
It is.
Written by WDRacing, NICOclub's KA-T Moderator
Special thanks to Dave (Ajax) for sharing his unicorn hunt with NICOclub
You can read more (and discuss / ask questions) about Dave's unicorn here: 200whp N/A KA24DE on pump gas