As with every year at Carlisle, we saw our fair share of weather extremes. From monsoon-like rain Saturday evening to scorching temperatures and high humidity on Sunday, it wouldn't be Carlisle with perfect weather. But nevertheless, we still had a blast. With the change in dates this year to put the event in July, we did see temperatures near 100 on Sunday, but that didn't seem to stop the crowd from watching the drifting on the track!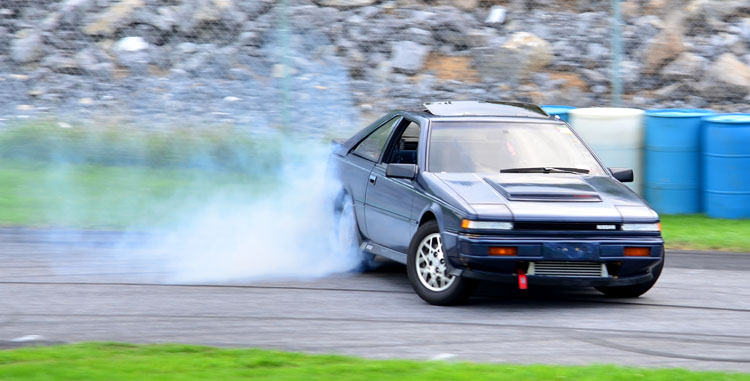 As always, the drifting didn't disappoint. However, we did have a couple drifting incidents this year. One driver managed to put his S13 through the fence. Fortunately, he was not hurt, but it took a while to retrieve the car from the other side of the fence. He slid completely under it, so to extract it, the fence had to be cut.
Another incident later in the day caused damage to the fence as well. Unfortunately, it was late enough that we had to shut down the event a couple hours earlier than scheduled because they could not repair the fence in time to get cars back on the track before the end of the day.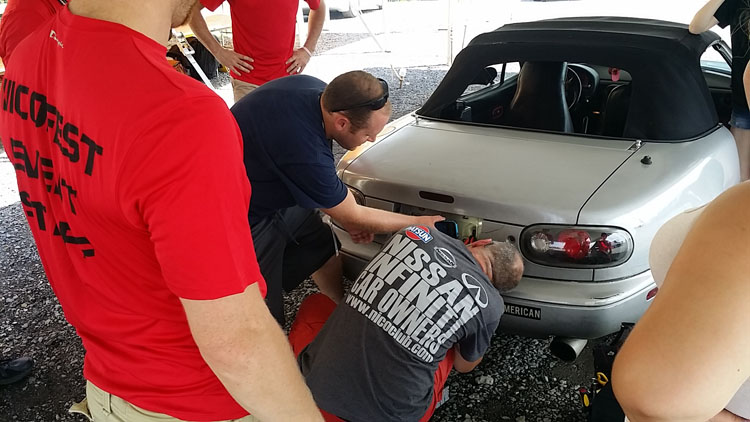 A third incident happened in the pits. One of the participants accidentally locked his keys in the trunk of his car. A quick look on some Miata forums and a few tools later, and we managed to break into the trunk of a Miata with minimal damage. Onward to the track!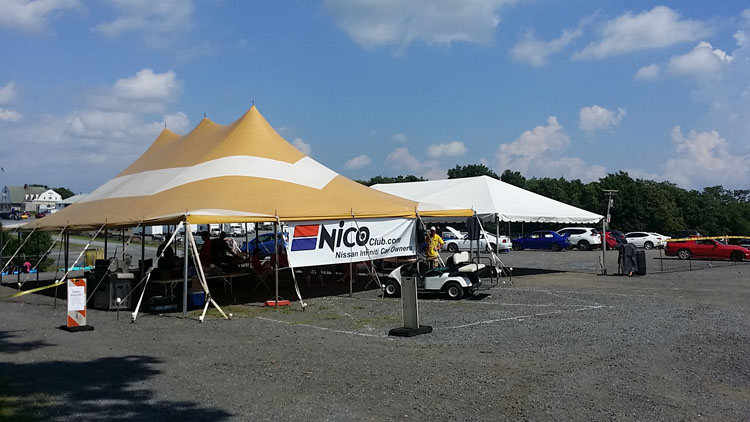 Overall, another great NICOFest Carlisle weekend. We look forward to the event continuing again next year, bigger and better than ever. Make sure to mark your calendars now for July 22-24th, 2016 and celebrate our 10th year at NICOFest Carlisle!
Don't forget to check out our photo album of NICOFest Carlisle 2015 to see more!