Another great year, and another great event! 2015 marked our 9th year at Carlisle Performance & Style, as we once again hosted the NICOFest AutoX and Drift events. This year also marks the first year holding the event in July. For all the years we've been doing this event, it has been in May, with 7 out of 8 years landing on Mother's Day weekend. Those days are over, and with the new July date we expected a great turnout.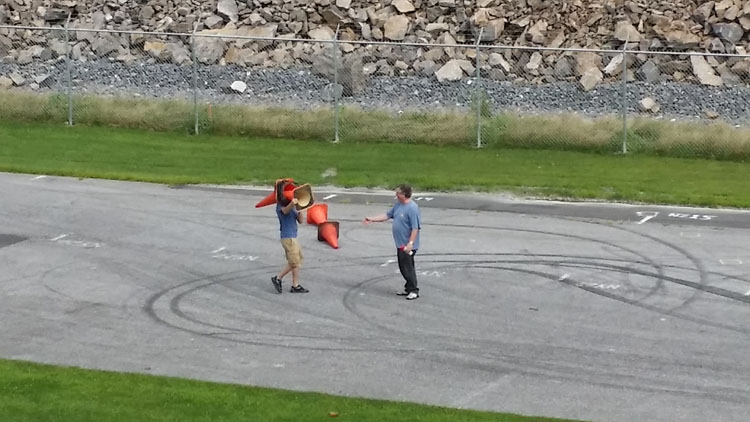 And we were right! This event grows every year, and this year was no exception. One of the biggest complaints we've heard over the years about the event is the track condition. Because the area we use for AutoX and Drift was never intended to be a track, the pavement was laid down in the most ideal areas. That changed this year, as Carlisle Events filled in all the corners of the track. Areas that were notorious for shredding undercarriages have been fixed. No longer is mud being sprayed into oblivion by half shredded tires as they spin off the edge of the track like a gravitational vortex of energy. No, this year additional pavement allowed those tires to smoke more, putting on one hell of a show!
Not only were track conditions improved for the drifters, but autocrossers noticed significant improvements as well. With typical Carlisle autoX times being considered incredibly fast if they were under 1 minute flat, this year we saw a number of cars break that barrier. With the fastest lap times of the weekend being tied at 53 seconds between an Evo IX and S2000, there were still plenty of people that managed to fling their vehicles around the course in record times.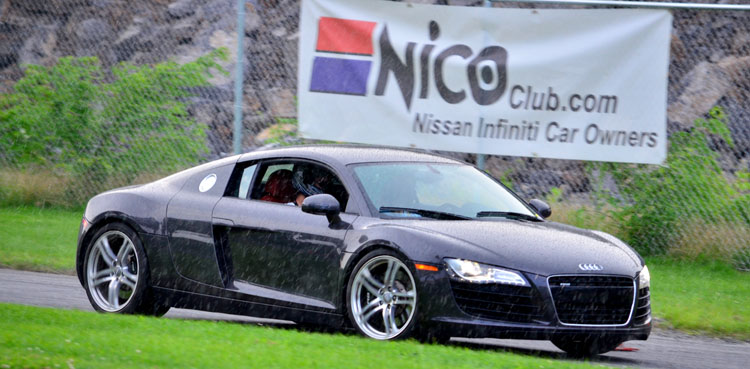 Also this year, we saw some new rides hit the autoX. Of course, there were the typical NICOFest action vehicles (350Z's, G35's, S2000's, EVO's, WRX's, Toyobaru's), but this year was the first year to see some exotics hit the track. A Porsche 911 Turbo may not be supercar status, but it's a notch above the typical sight seen at NICOFest. But not only did a Porsche hit the track, we also saw an Audi R8 make its first run on the track this year as well.