taken from dumbengineer.com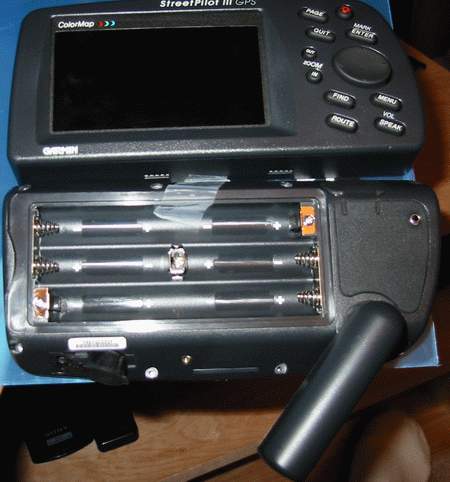 Removed 8 case screws, opened unit (clamshell), and mounted on plexiglass using original screws.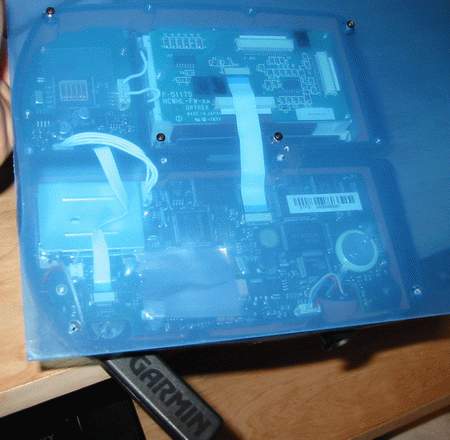 Using elastic, and holes in the plexiglass, mounted unit to visor so that I can see it with my visor down.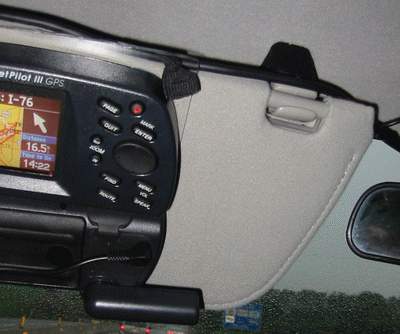 Using custom built blocks of wood, I lowered the visor by about an inch so the GPS could fit nicely out of the way when the visor is up.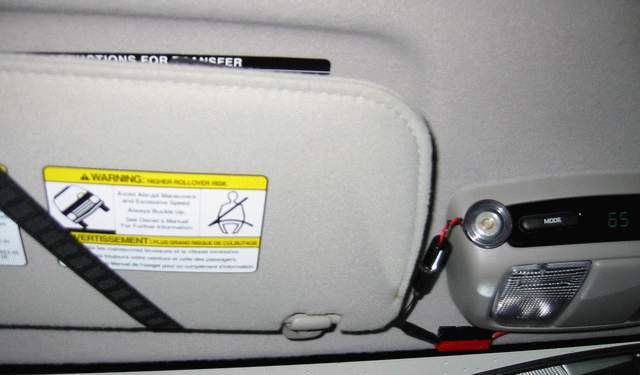 The tension on the visor clips is enough to hold the weight of the GPS. I borrowed power from the unit that supplies power to the compass/reading lamps, and I mounted a 1″ speaker pointed right at me.
All in all, this setup works quite well – I'm surprised garmin doesn't sell a unit like this. It's much more hidden and easier to mount than the big bulky unit they sell. It's loud enough to hear, though if the stereo is blasting I might only hear the alert tone and have to get the GPS to repeat the directions. With the visor all the way against the windshield, I can read the screen adequately and see the road. If I need to see the map better, I can pull the visor so it's vertical – I can still see the road like this, but less, so I try to avoid it while moving. The reception is ok in suburban areas, and on the highway I can even leave the GPS flipped up and just listen to it. I have been considering adding an extension to the current antenna, either with just a BNC extension cable, or making my own antenna which would just be a short wire on the windshield. I do lose reception in the city.
After building this, I realized I had no way to get the memory card in/out of the unit, so I cracked the plexiglass down the middle allowing it to flex. I used packing tape to keep it together and act as a hinge. It works pretty well, though I feel that I should re-construct this at some point.
I attached ends to the original power cable so that I can easily take the GPS out of my car and use it in another car. I have also modified the power connector to accept input on the serial line so that if I have another GPS in the car that has a better view of the sky, the Garmin will take data from the external GPS. This is for my potential vehicle tracking project, which will use a separate GPS.