Applied Vehicle(s): All Nissan/Infiniti vehicles

Difficulty Rating:

Estimated Labor Time: 1 hour
Written By:

bllabong89

Estimated Total Cost: $15.00
Find related tutorials and information on your vehicle in NICOclub's Nissan Forums & Infiniti Forums
So I just put my extended lug studs in and I just wanted to make a How To article so people know that its not that hard. This article will show what to do once the hub is off the car, not how to remove the hubs.
Tools Needed:
-Hammer
-Air Impact with 19mm socket(or whatever you cars lug is)
-Lug Nut
-Washers
-Brake Parts Cleaner
-Peice of a 2×4
First you have your hub. You don't have to but can clean it up a little with Brake Parts Cleaner. Once that is done, you will place it on the 2×4 and thread the lug nut onto the studs until the top of the nut is flush with the top of the studs(you can buy a standard lug nut for a dollar from Auto Zone). From here, you just swing the hammer and ensure that they are completely removed.
After that is done, they will look like this…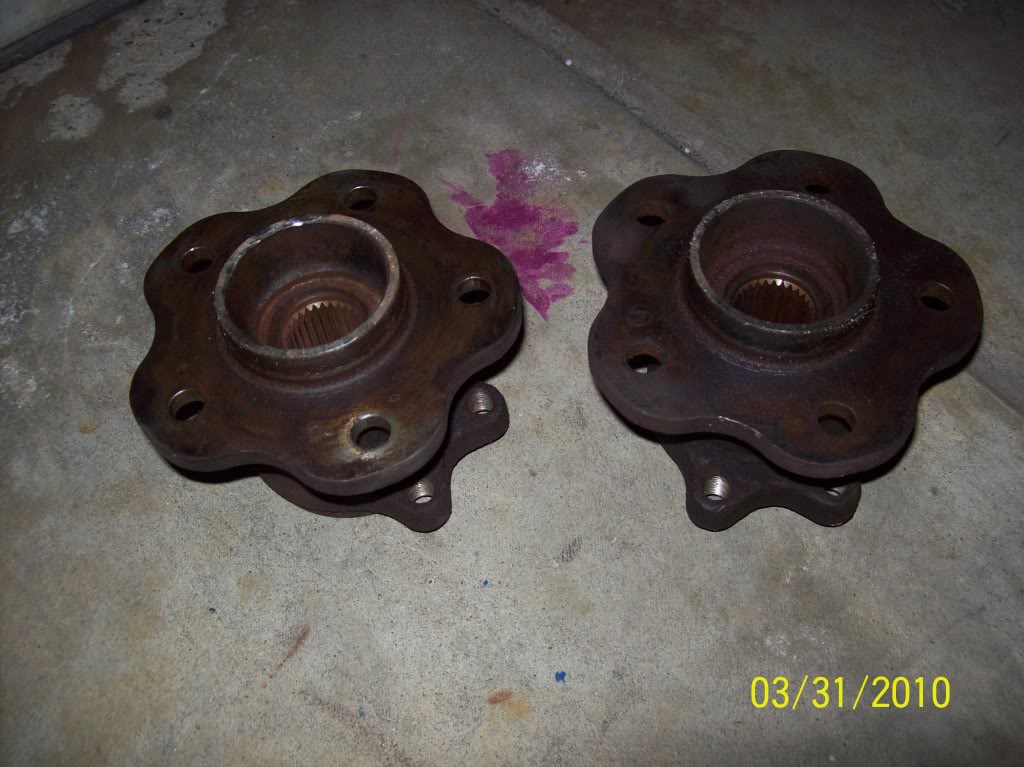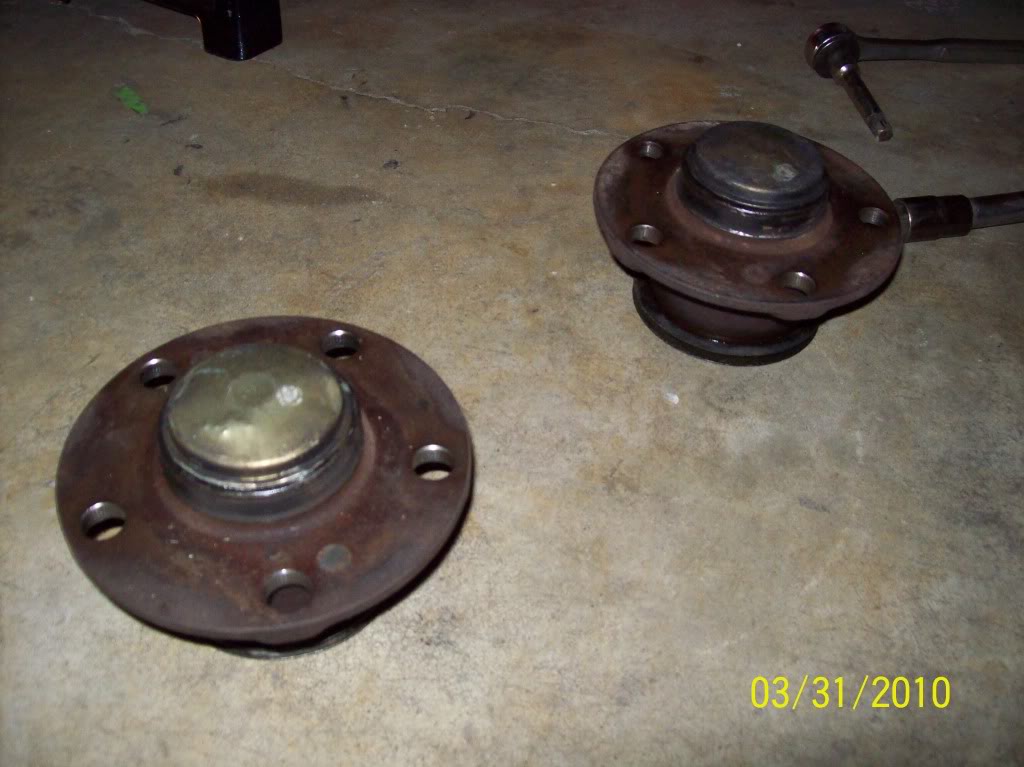 I took this opportunity to paint the hubs with my POR 15 rust preventative paint. Not required but they look good and have a durable coat on them.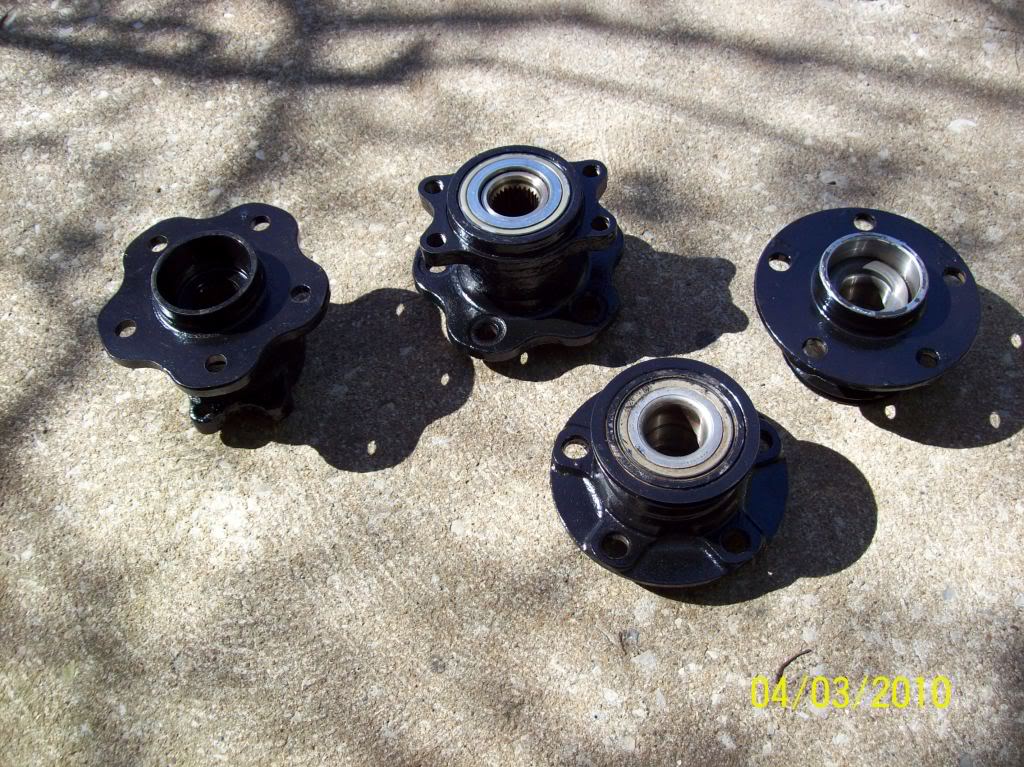 From this point, you will have the hubs ready to receive their new parts. I went with Circuit sports 60mm Extended studs.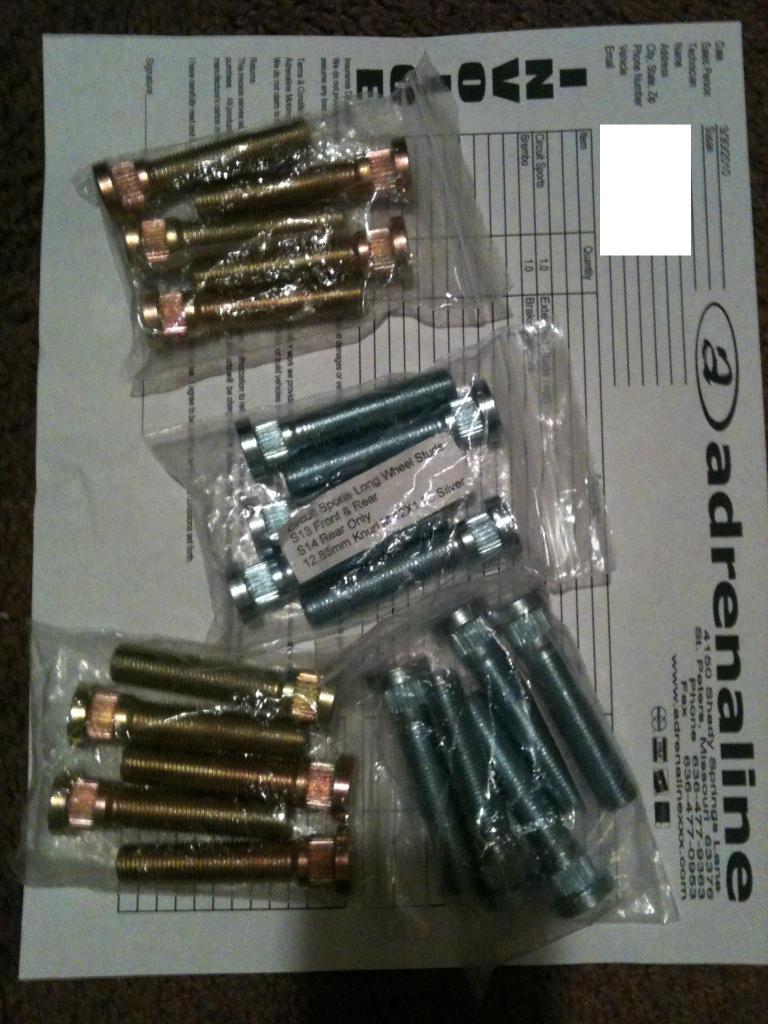 This is a comparison of the old and new studs.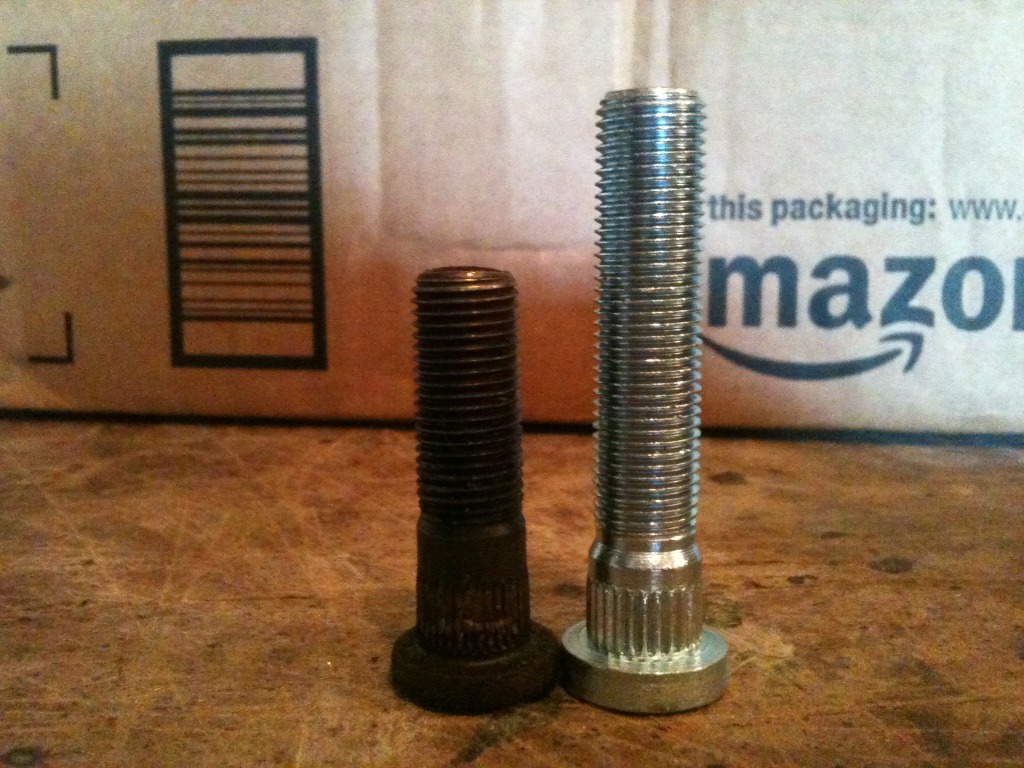 You will want to push them thru the stud hole in the hub and place the washers on and then the nut. Once the nut is tight, you will drive it on with the impact. Make sure your nut is not loose on the stud so you don't damage the stud. The reason you use an impact over hammering is so the sud goes in straight.
And the new ones being installed.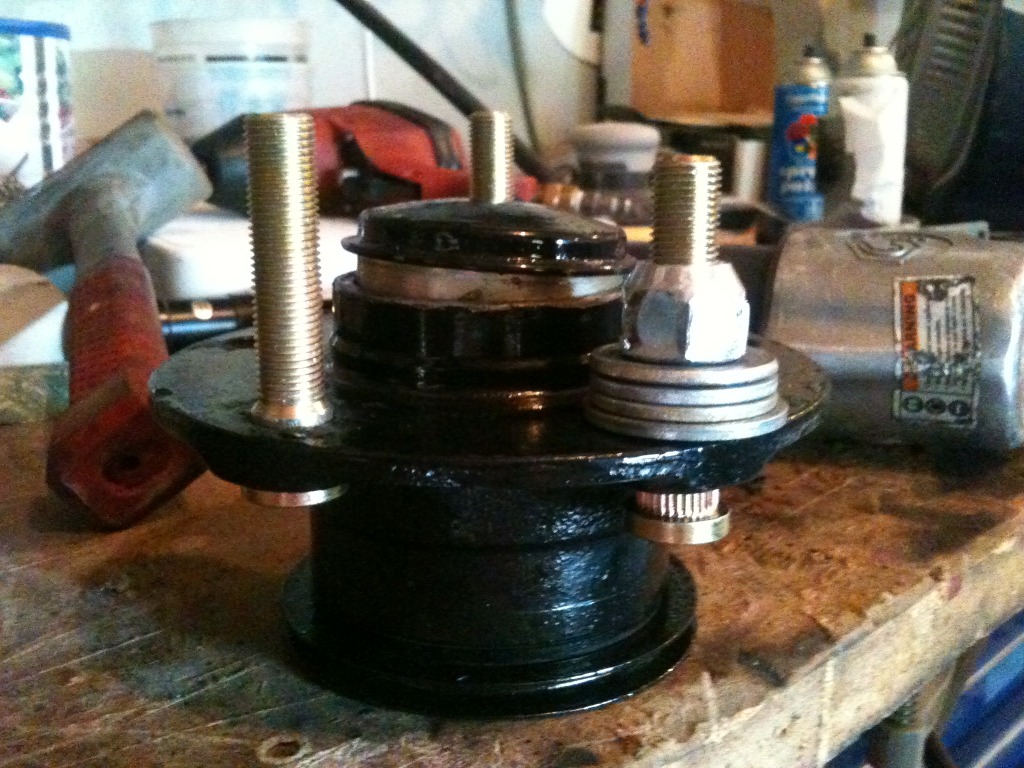 You will notice that the nut and studs get hot after a little while. It will take some time to get the stud sucked into the hub. Make sure the stud is flush with the back of the hub before moving on. And don't let the nut get super hot. I'm not sure if it would strip anything but if it gets really hot, just give it some time to cool off.
I did not plan on making a thread about this so if there is anything I left out, please add and sorry for not having every pic. I hope this helps
Enjoi