Since 2002, NICOclub has brought you guys the best and most amazing Nissan, Infiniti and Datsun vehicles from all over the world, and we've got a special treat for you here… This one was right in our own backyard!
This slinky, sexy M37 was spotted by one of our readers and brought to our attention – next thing you know, we're sitting down with the owner to get the full scoop on this car. Here's Steve to tell us about his latest creation:
Hey, fellow enthusiasts! I'm Steve Kim (skim35) from the NICOclub forum, and one of the two founders of BPVIP southern California VIP STYLE car club, since 2010. I love Japanese cars and especially anything VIP style. I'm a family man and reside in sunny Southern California – born and raised!
My previous rides included a 2011 Fuga and a 2002 Infiniti Q45 F50 which you can see here:
That build was pretty aggressive, with a wide body and negative offset wheels, all cambered out.
I've had my M37 for about 6 months and have done several mods to it so far. Here are some pics I took today after getting her washed. The suspension is fully aired down in the pics, so I couldn't drive it like this obviously.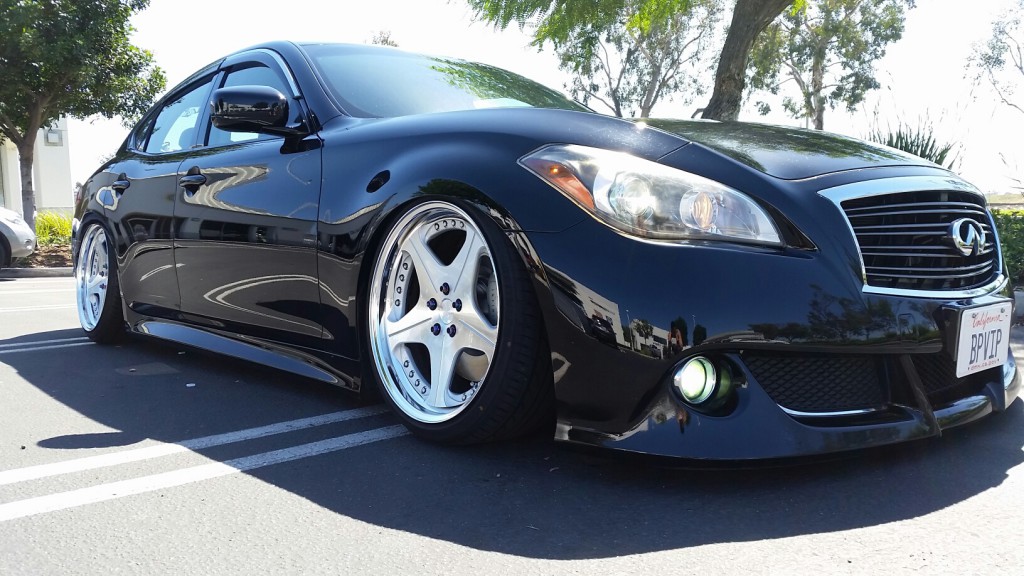 Here's the current mod list:
AirRex digital air suspension.
20×9 and 20×10″ Leon Ordens
Muteki neochrome extended lug nuts
Nissan OEM windward visors
Megan camber arms
Infiniti OEM aero package
Future mods include rebarrelling the wheels to 20×10 and 20×11.5, Air 80 tint, Megan rear suspension arms, custom exhaust, custom trunk set up, cold air intake.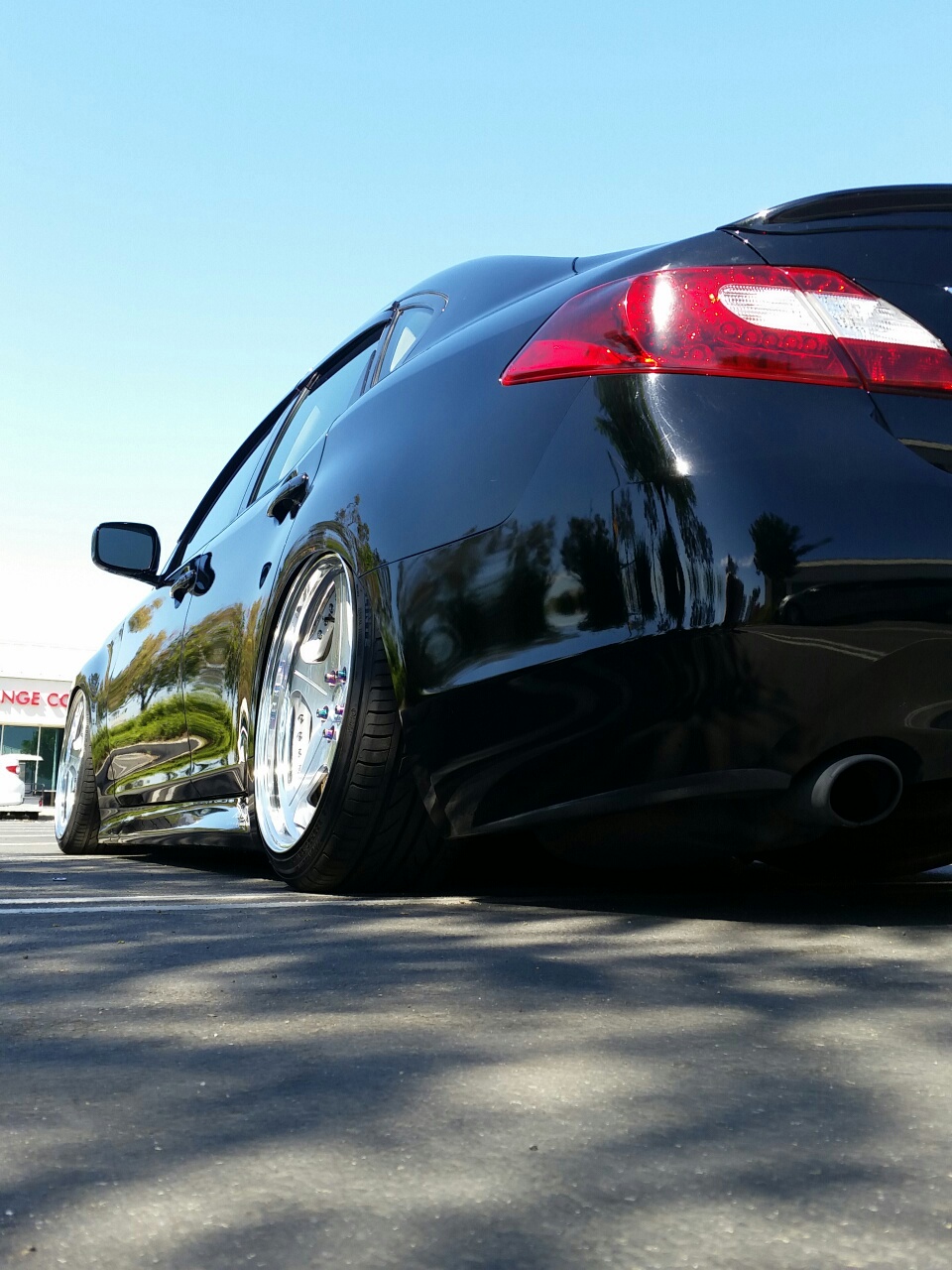 I hope you enjoyed the pics – See you in the VIP forum!
-Steve
<