Tsukuba Track Day June 19th, 2011
Several months ago, some people that own a local tire shop that I have mentioned on many occasions informed me of a track day at Tsukuba Circuit that they were attending with some customers.  Remember my first blog post about Nakamura san? Well, he was going, so I thought I would tag along.  I wanted to drive it, but my tires weren't up to snuff, and with the prices of tires for my car where they are, there was no way to make it work.
I told a Swedish friend of mine (he's the one that took the photos of the R32 in the previous blog) about the trip and asked if he'd like to ride along, to which he said, "SURE!"
So, when June 19th finally arrived, I picked Tim up at the train station and headed to the tire shop to meet up with the group.
After the arrival of everyone, we hit the road (local roads, no highway) to Tsukuba Circuit.  We even made a pit stop at McDonald's for breakfast about halfway there.  A couple of sausage and egg McMuffins later, we were back enroute the circuit.
We arrived at the track about 10:30am and headed into the pit area and were greeted by mass amounts of cars that were there for the morning session.  (There was a morning and afternoon session and the group I was with was running the afternoon one.)
Also saw this beauty, and the girl next to it, when we arrived into the pit area.  An old  Bluebird SSS.  This little baddy was a screamer around the track.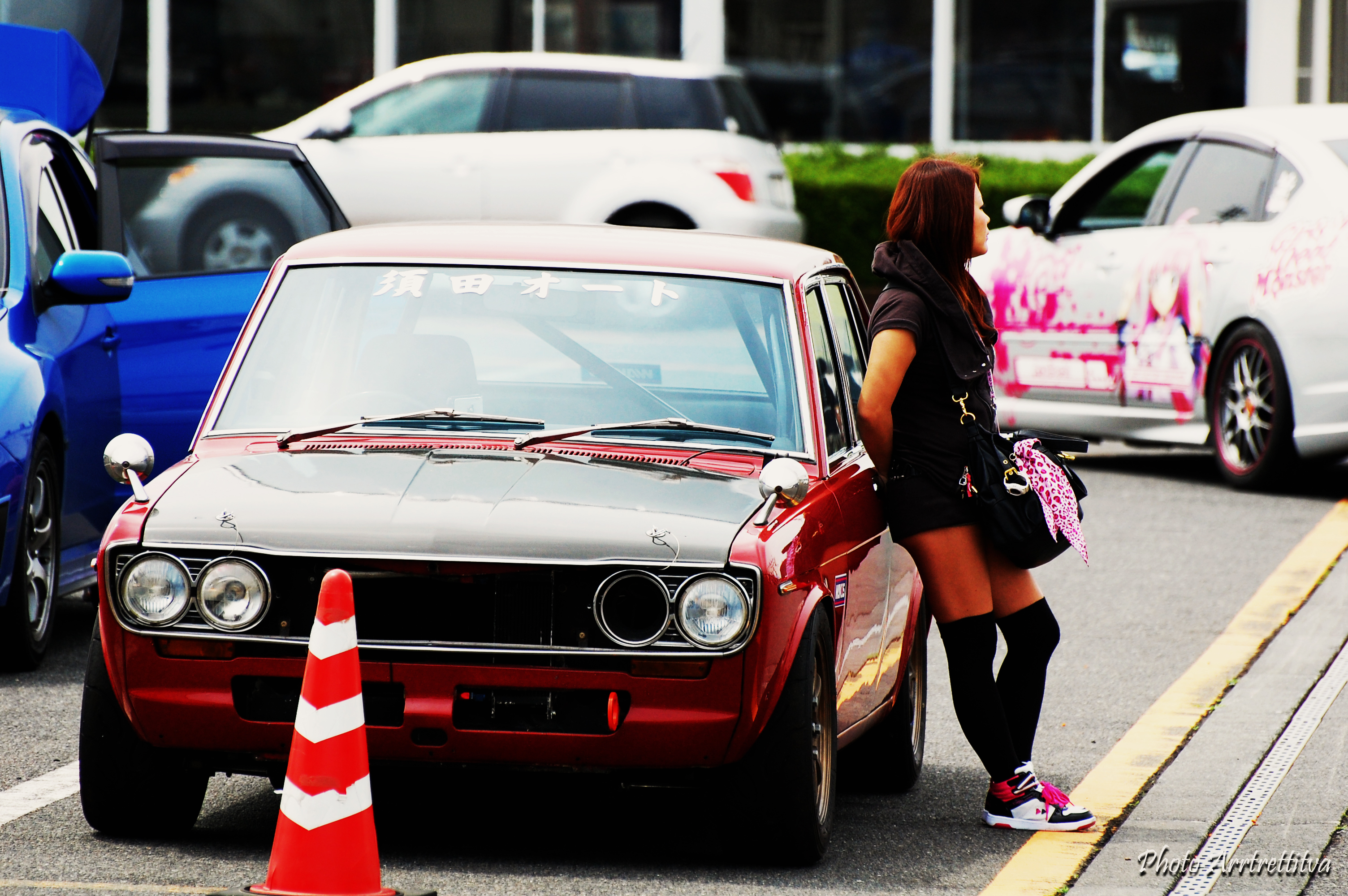 The morning session consisted of a lot of cars set up for circuit racing, but still legal to drive on the street.  There were also several motorcycles.
The fastest rider was able to clip a 1:04 lap time, and no one was even close to him the rest of the day.  The closest time for any of the other riders was 1:06.  I know…two seconds is kinda close, but in racing, it's not.
There were several classic cars like an old S30 Fairlady Z G-nose,  a 4 door Hakosuka and several Nissan Cherrys and Toyota Corollas and Coronas.  So much cool stuff to see.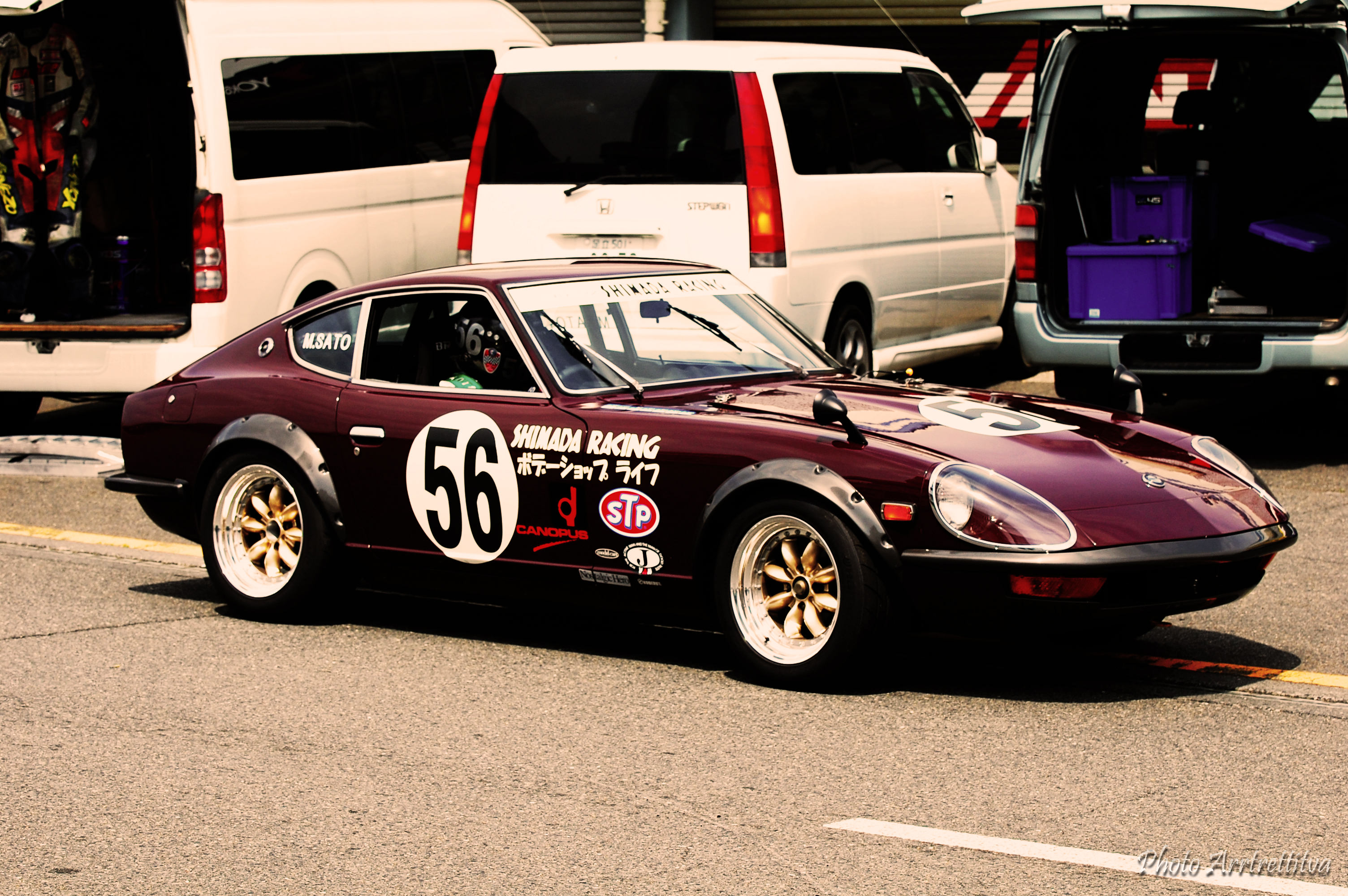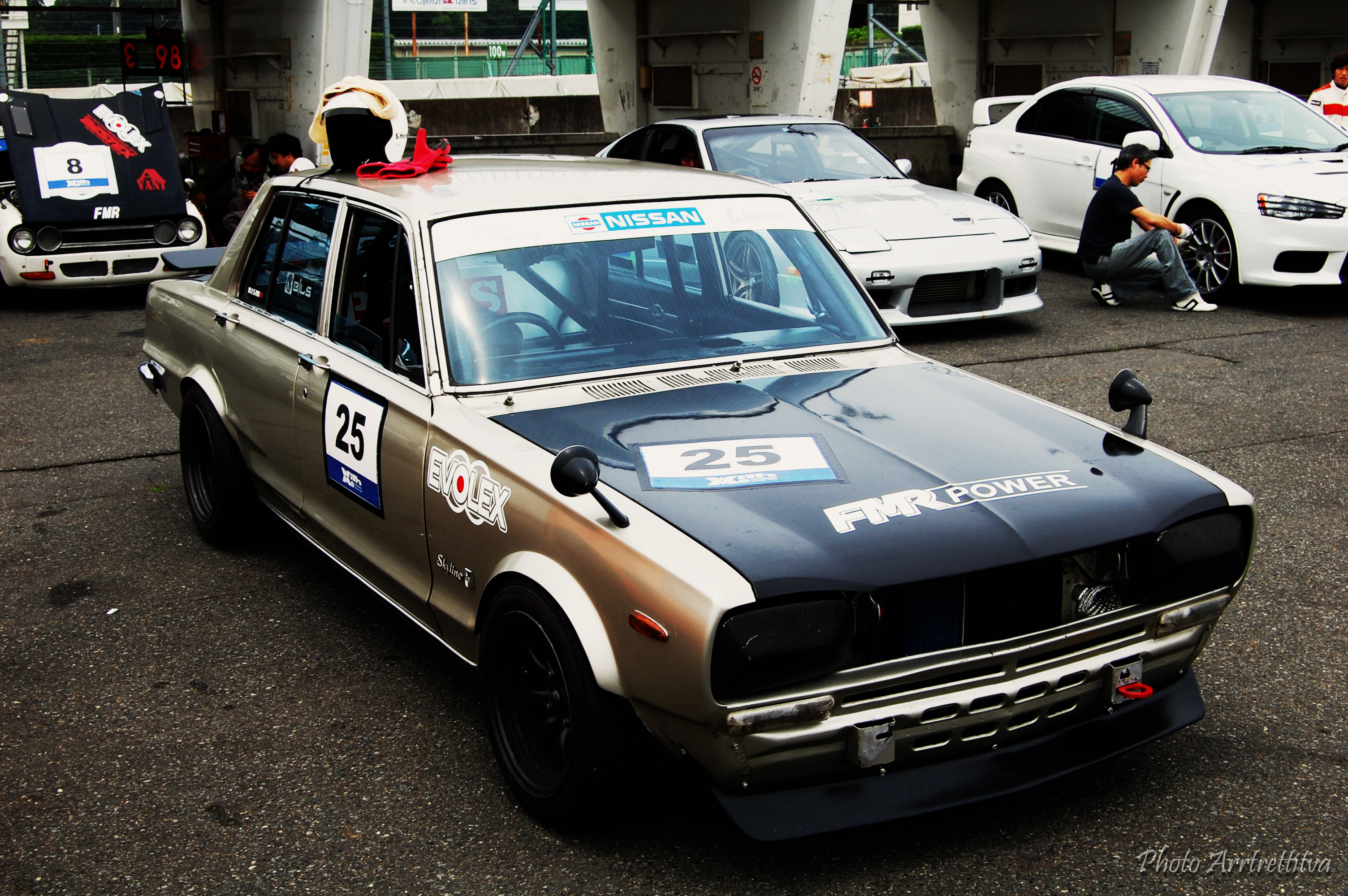 Well, the afternoon session came and they were running three classes.  Drift, bike and grip racers.  Our group was in the grip and bike sessions.  Each class would get three 20 minute sessions.
So, the first group (the drifters) came out and it's the first time I have ever really seen circuit drifting with my own two eyes.  It was pretty entertaining and there were several cars out there that were just killing it.  Those guys were all driving Toyota Mark II and AE86's.  There were a couple Nissan S chassis cars, but they weren't as smooth and fluid as the Toyota guys.  I enjoyed it and would like to see something like that again when I get a chance.
Next were the bikes.
During the bike group that afternoon, one guy took a NASTY spill on the long right corner coming up to the finish line.  My friend and I were standing over in that area talking to a Brazilian guy with a hand built S14 with an R33 GT-R front-end conversion on it.  He did it all himself…everything!  Was a pretty cool dude.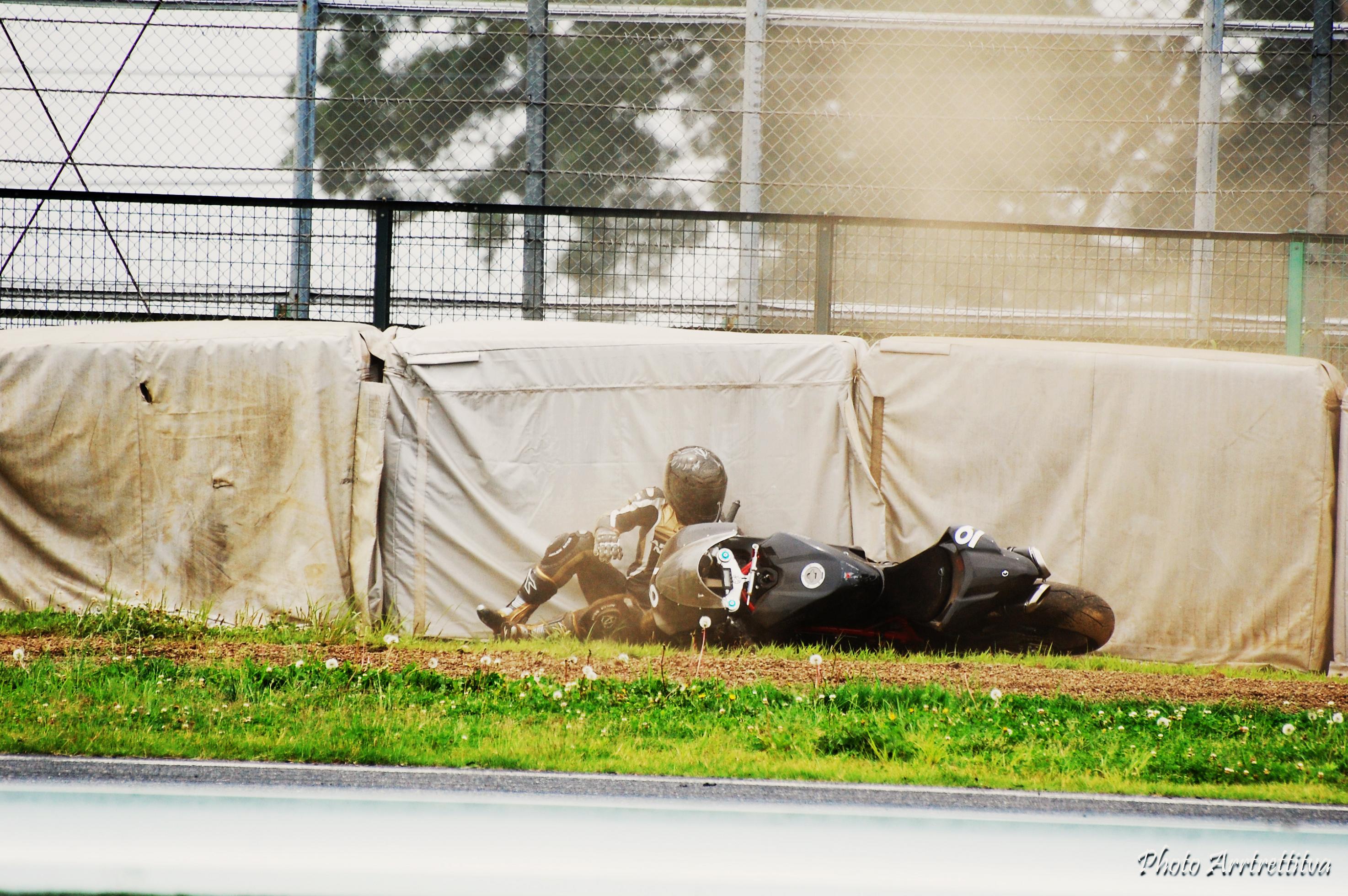 In the second session for the bike class, one of the riders from the group we were with went down on the first corner off the start/finish line.  He got banged up a little and had some grass and dirt on the bike, but it was fine.  He was a bit shaken up, but good to go for the third session.
Then the grip session started. One member of the group was running a 450GT Fuga which uses the 4.5 litre V8 engine.  The first sessions out, he had some transmission overheating problems so the computer went into limp mode early on.  So, he came back into the pits.
My R32 GT-R friend was having some problems due to the tires he was using.  It was a prototype tire from a manufacturer which will remain nameless and they weren't gripping very well at all.
And one guy running a last generation WRX STi Impreza sedan went off the road and blew a tire.  That was the extent of the damage.
Overall, the drivers and riders of our group had a great time and I have vowed that once I get tires and some new suspension on my car, I will be driving the track myself at the next open track day.
AND I CAN'T WAIT.
For the previous blog entry click here: Dreams Do Come True
For the next blog entry click here: The Monster March