Whiteline Flatout Sway Bar Anchor Locks Installation
by Rev D21
Kit Info: Whiteline Flatout Part Number KLL120 for 19-20mm thick sway bars
Test Subject: 1995 Nissan 2WD D21 Hardbody with Hellwig 7531 Rear Sway Bar
Installation Time: 15 Minutes (Including Setup Time)
Difficulty: Easy
Whiteline Flatout makes anchor locks to help cut down on side to side movement of sway bars during hard cornering. I read a blurb about these locks in a recent issue of Grassroots Motorsports magazine and thought I would give them a try. The locks work by attaching to the side of each bar mount. The locks still allow bar twist but limits it from side to side movement during turns. I started by posting a want ad in the NICO approved vendors forum and within minutes I received a reply from RED DET from Tunerz Store. Capitalism ensued and 3 days later I had my anchor locks dropped off by UPS.
Packaging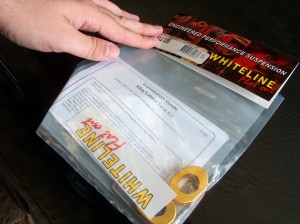 Contents (Includes Stainless Hardware Too!!)
Installation
At first I thought I would install the locks on the inside of the bushing mount but since my rear sway bar is not perfectly symmetrical I found it wasn't seated correctly on the passenger side.
Bar Mount Before Install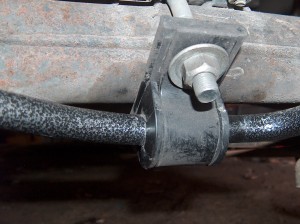 Bar Mount After Install (As you can see in this pic it's not lining up with the bushing face to my liking.)
Redux
I decided to place the locks on the outside of the bar mounts which allowed them to seat better. The concept still applies with the locks on the outside of the mounts and fitment was flush.
Left Side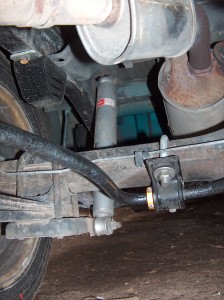 Right Side
Complete Installed Look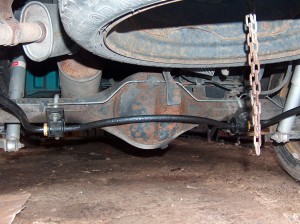 Do not over tighten these!!! The instructions say they may need to be slightly adjusted after a short test drive. I have not driven the truck since I installed these because a bad storm just passed through here but be sure to look for review updates in the Nissan Truck Forum soon. I don't expect major handling changes, just some peace of mind that my rear sway bar is where it is supposed to be at all times.
Thanks for looking!
Sources:
Tunerz Store
(RED DET: NICO Moderator and Approved Vendor)
http://www.tunerzstore.com/
Questions or comments? Share them in the Nissan Trucks Forum!